A Map Of All The U.S. Embassies Closed Due To The Heightened Terror Threat
Twenty-one U.S. embassies and consulates will close Sunday following the State Department's heightened terror threat. It's the first such announcement since the tenth anniversary of the 9/11 attacks.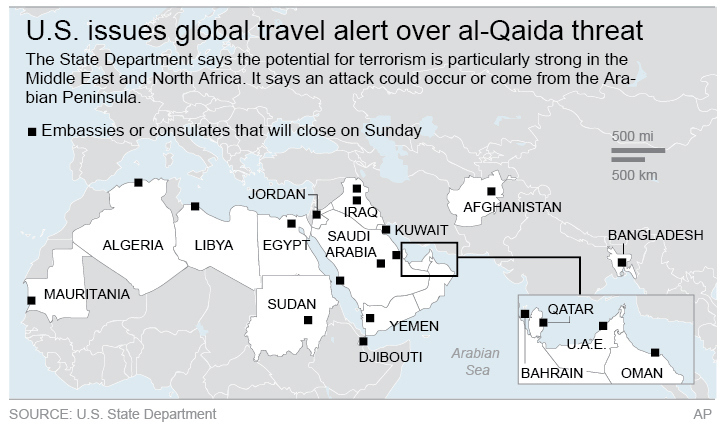 An increased terrorist threat has led the State Department to issue a global travel warning to Americans for the month of August and close 21 embassies and consulates in the Middle East and North Africa Sunday. The State Department indicated the possibility of an attack occurring on or coming from the Arabian Peninsula.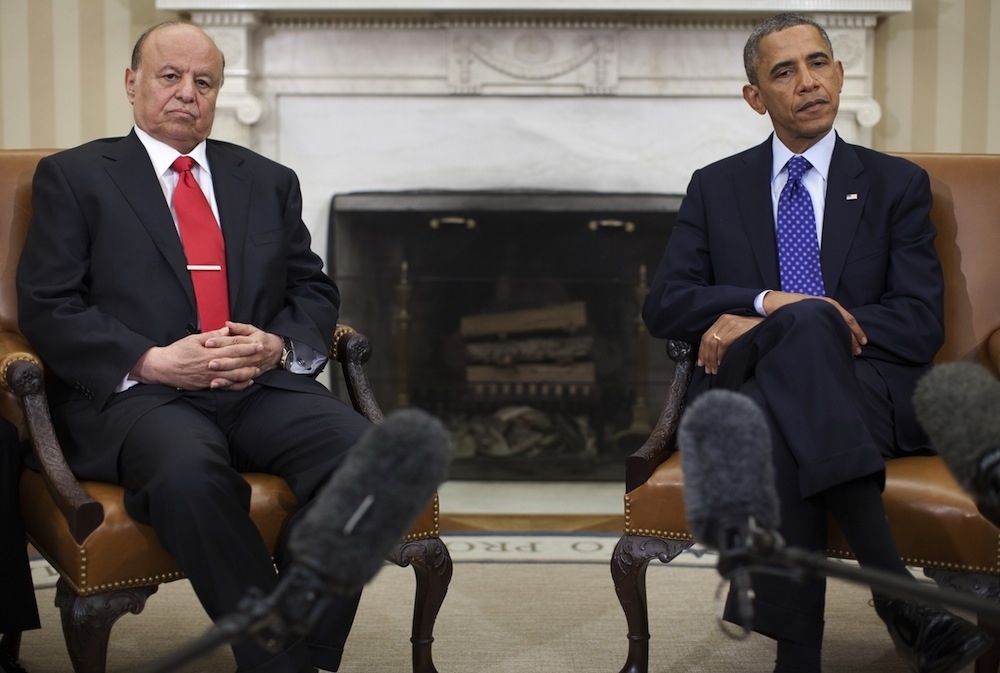 President Obama met with Yemen President Abdo Rabby Mansour Hadi Thursday where the two discussed counterterrorism cooperation. Yemen reported six alleged al-Qaeda militants were killed by U.S. drone strikes this week. According to the Associated Press,
U.S. officials pointed specifically to Yemen, the home of al-Qaida's most dangerous affiliate and the network blamed for several notable plots against the United States, from the foiled Christmas Day 2009 effort to bomb an airliner over Detroit to the explosives-laden parcels intercepted the following year aboard cargo flights.
The heightened terror threat is the first since the tenth anniversary of the 9/11 attacks. It comes just less than a year after the attacks on the U.S. diplomatic post in Benghazi, Libya, on Sept. 11, 2012.