Here Are All The Ways The White House Is Trying To Sell Obamacare
The Affordable Care Act can only work if young healthy people sign up for health insurance, but a lot of them don't know about it.
Online health insurance marketplaces for Obamacare open Tuesday, where people can compare health plans.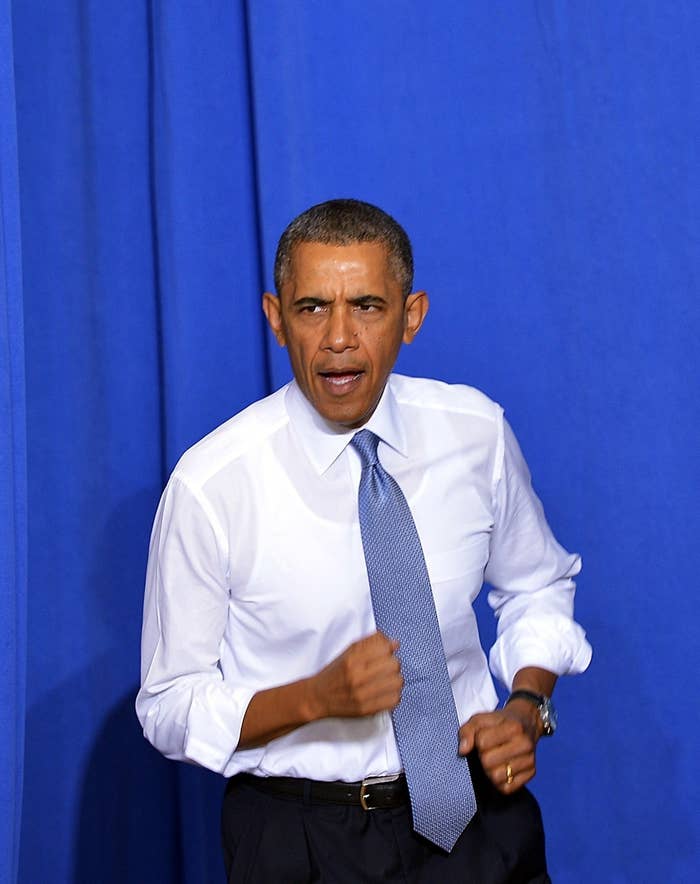 But Obamacare remains unpopular and confusing. According to a CNBC poll, 46% of Americans opposed Obamacare while 37% opposed the Affordable Care Act, which is kind of concerning because they're the same thing.

Luckily, Obama and his friends are doing their best to educate everyone.
9.
First off, he's tweeted about it a lot.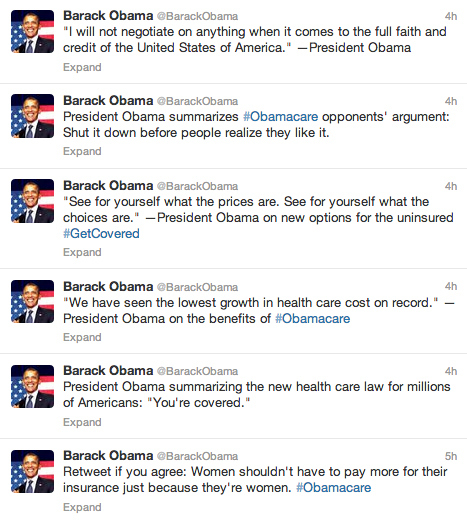 8.
And he's gotten some pop stars to tweet about it too.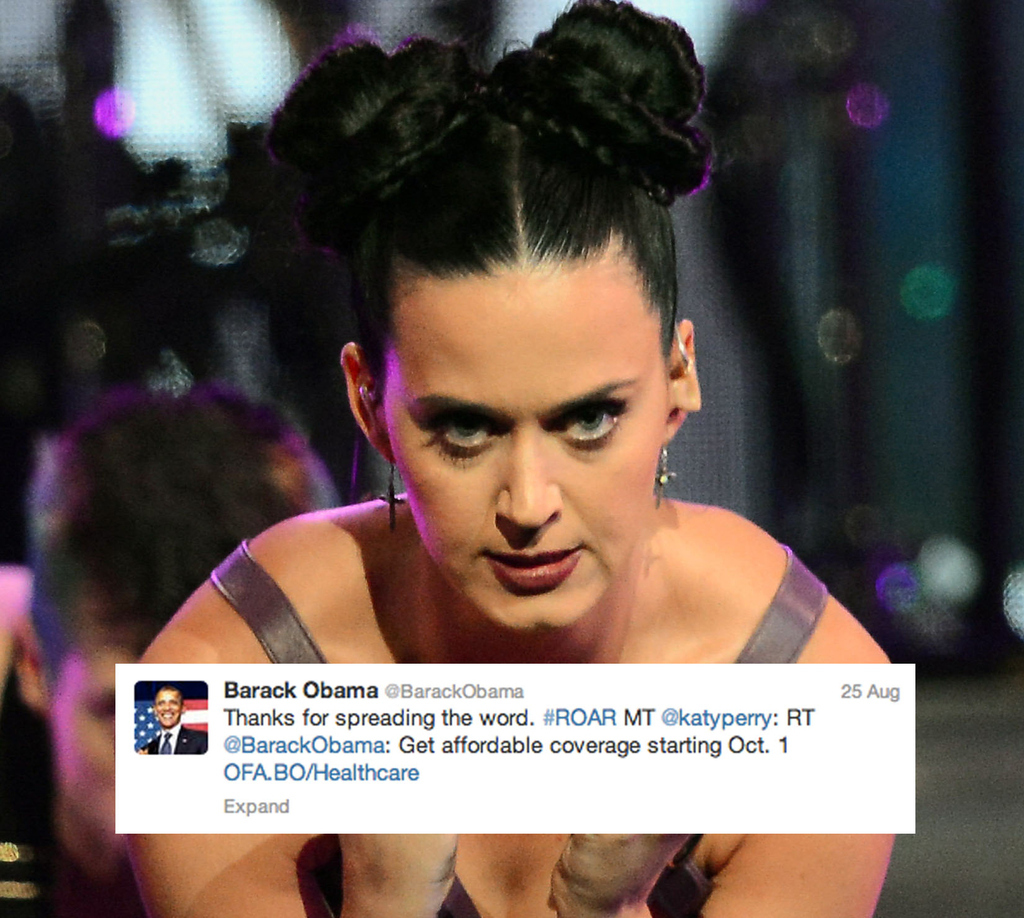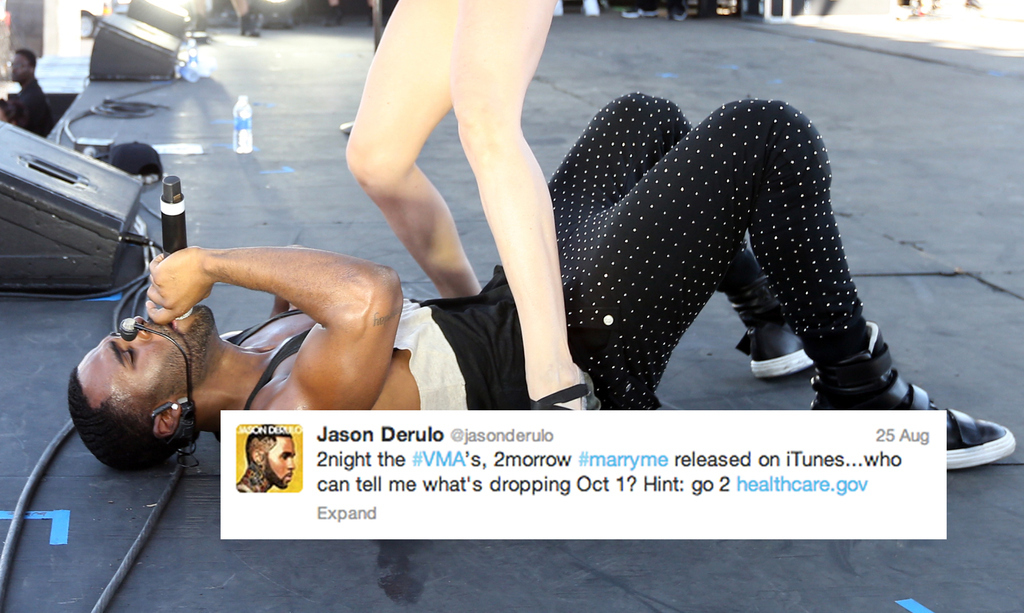 6.
Minnesota put Paul Bunyan in ads about their state's health insurance marketplace.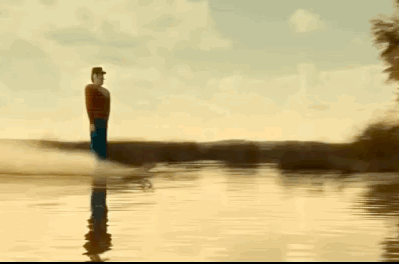 3.
California received $80 million from the federal government to promote its state's marketplace and made ads like this.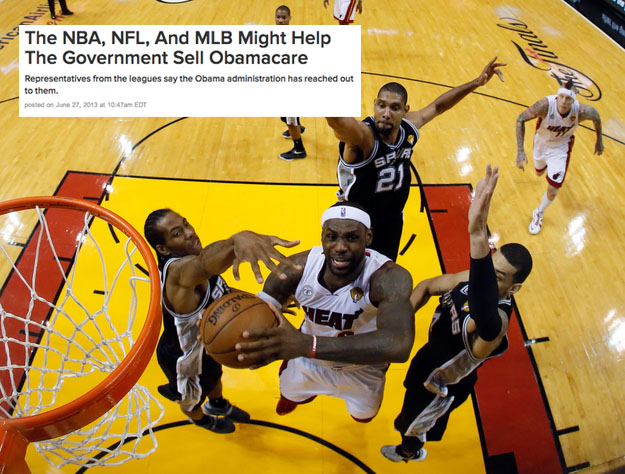 1.
But it's OK because cute animals are promoting it now.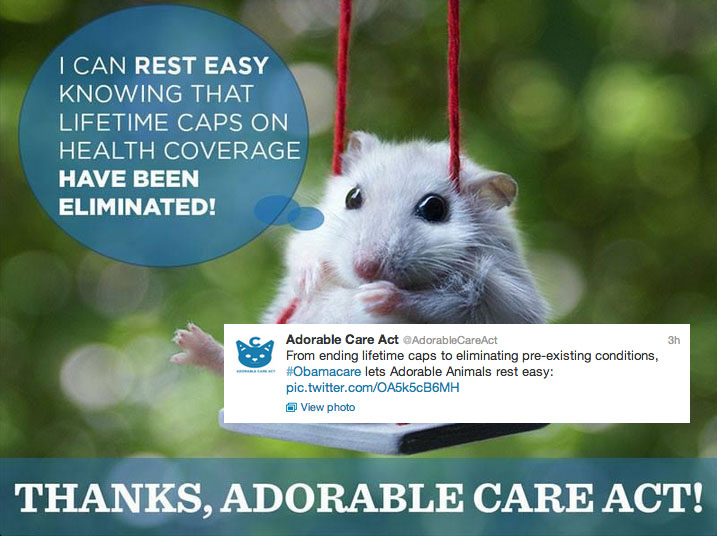 The Adorable Care Act started tweeting last week. White House press secretary Jay Carney told reporters Tuesday he hadn't seen the account and didn't know who was running it.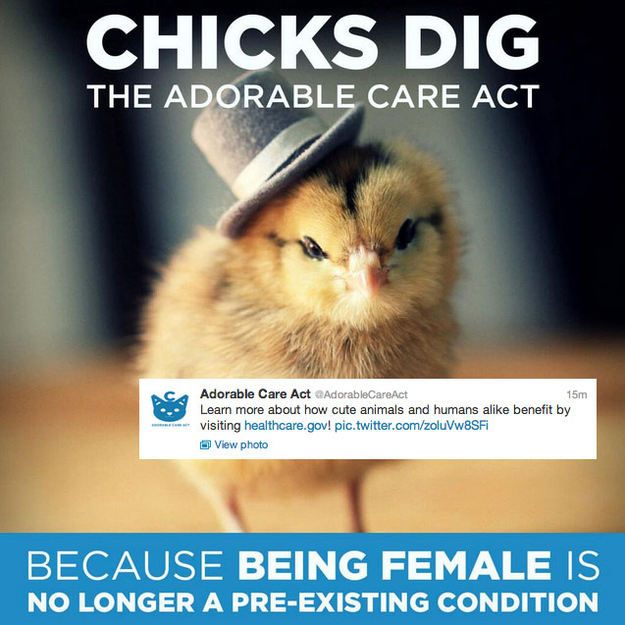 In fact, no one knows who runs it. OFA and the DNC have denied involvement. The White House Twitter account has, however, RT'd the animal pictures. "Everyone loves cute animals," Carney said.
A pro-Affordable Care Act group, Americans United, has denied involvement as well.
(Although they say it's a great idea.)
"Everyone loves cute animals," Carney said. "Any way that we can get out the information...is worth trying."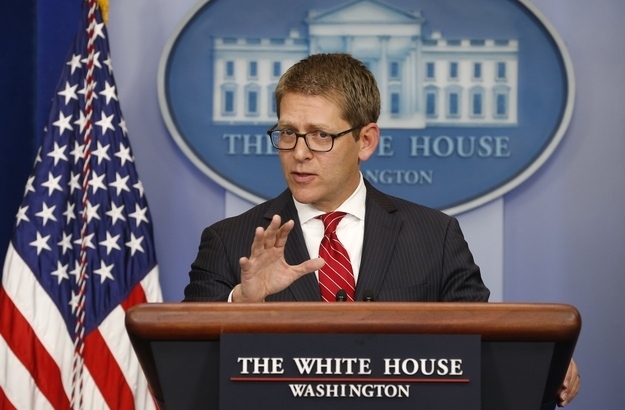 David Simas, the Obama campaign's director of public-opinion research and polling, told The Washington Post young, healthy males need to be reached for the health care marketplace to work.
"What do we know about them? They're overwhelmingly male. They're majority nonwhite. One out of every three lives in California, Florida or Texas."