A 1,345-pound man was transported by forklift from his home in Jizan, Saudi Arabia, to receive medical treatment Monday.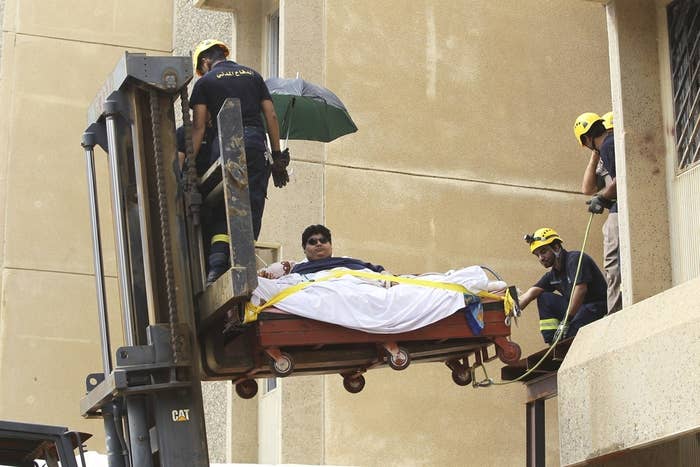 Khaled Mohsen Shaeri, 20, has been unable to leave his home for two years.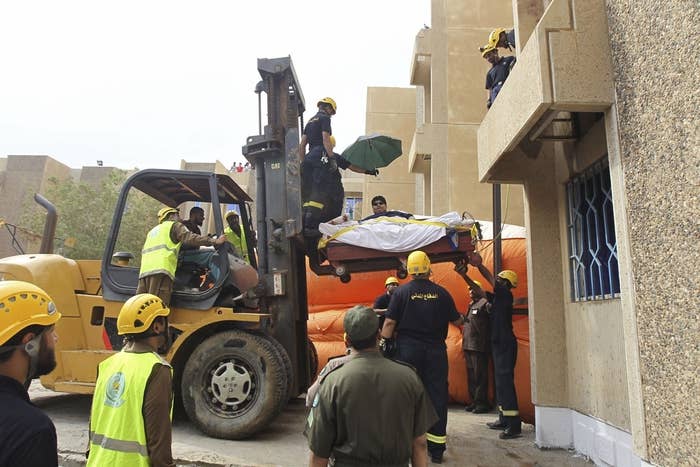 King Abdullah of Saudi Arabia arranged for Shaeri to be transported to the capital, Riyadh, to receive treatment.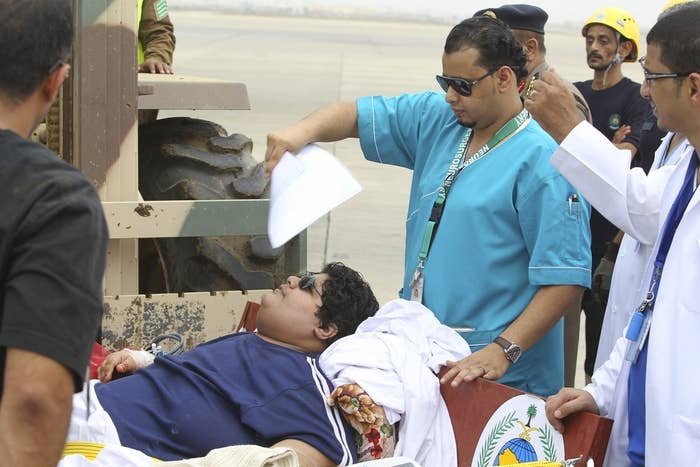 After being transported on the forklift, Shaeri was taken by ambulance to an airport where a military jet was waiting for him.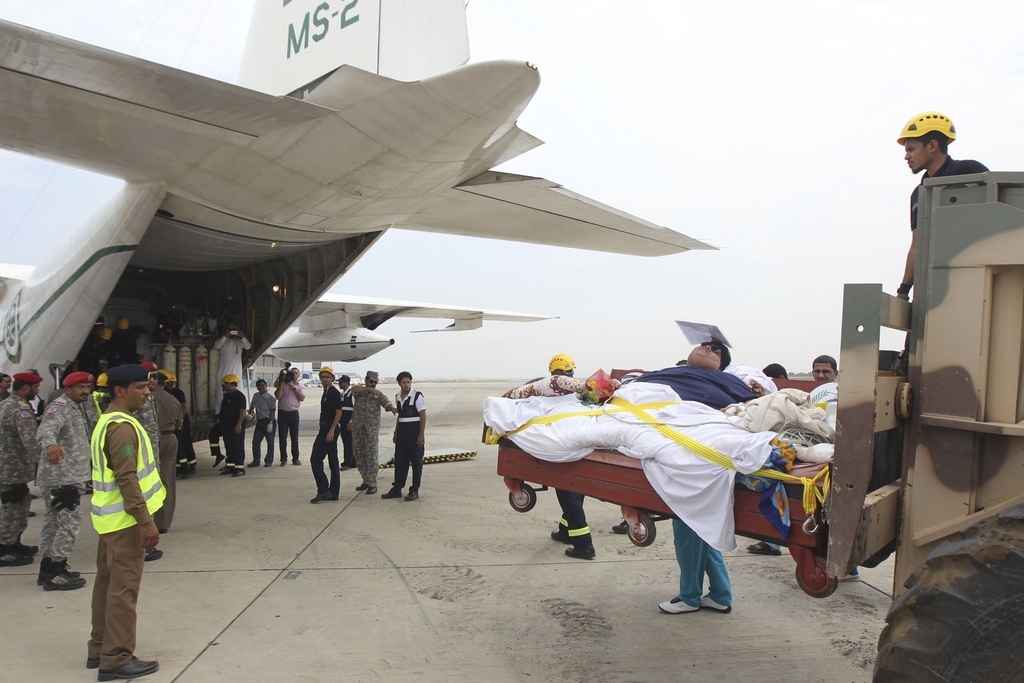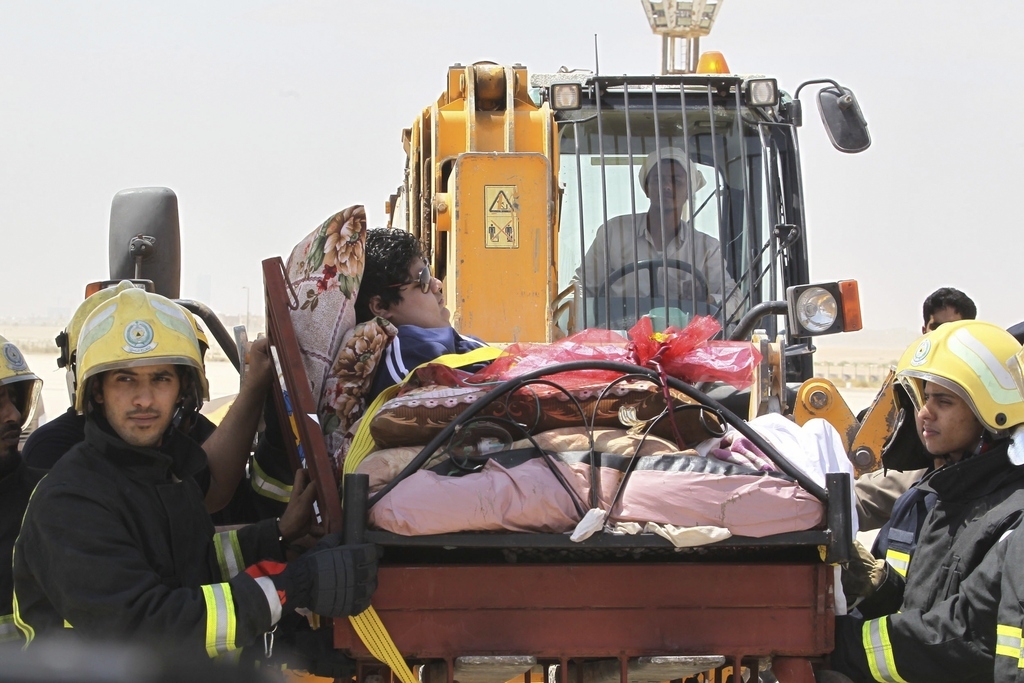 A family member told Reuters he wishes him good health and wellness.