53 Senators Skipped A Classified Briefing On NSA Snooping
Most Senators opted for a long weekend instead of sticking around for a briefing on government surveillance that was held two-and-a-half hours after their final vote Thursday.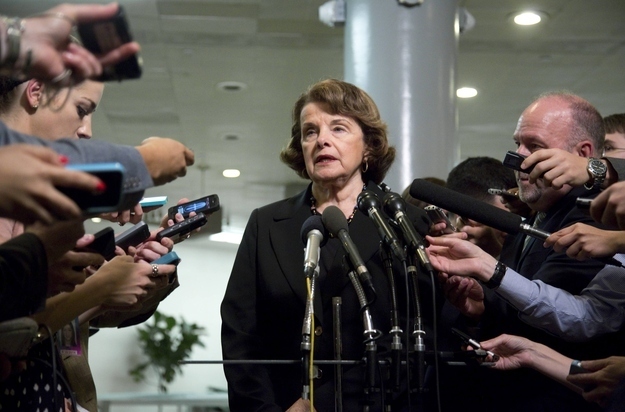 A briefing on government surveillance was half empty Thursday after 53 Senators decided to skip it and start their weekend early. Director of National Intelligence James Clapper and head of the National Security Agency Keith Alexander spoke at the briefing about classified government programs to monitor phone records and Internet activity, The Hill reported.
Sen. Dianne Feinstein (D-Calif.), the Senate Intelligence Committee chairwoman, said it was difficult to "get the story out" about the government classified programs. "Even now we have this big briefing — we've got Alexander, we've got the FBI, we've got the Justice Department, we have the FISA Court there, we have Clapper there — and people are leaving," she told The Hill.
The Senate held its final vote of the week Thursday around noon. The briefing was held at 2:30 p.m. According to The Hill, many lawmakers decided to leave early for a long weekend following the vote. No details have been provided about which Senators were present at the meeting.