10 Times The California Lawmaker Accused Of Trading Guns For Money Supported Gun Control
State Sen. Leland Yee, who fought for gun control in California, was arrested Wednesday for alleged conspiracy to illegally import firearms.
State Sen. Leland Yee (D-San Francisco) was arrested and charged Wednesday for allegedly accepting contributions in exchange for introducing an undercover agent to an arms dealer.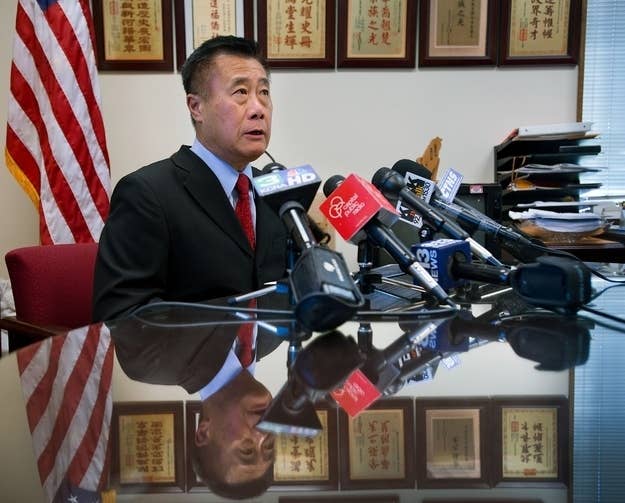 According to an affidavit, Yee discussed with the undercover agent how to obtain weapons worth $500,000 to $2.5 million from a Muslim separatist group in the Philippines and bring them to the United States.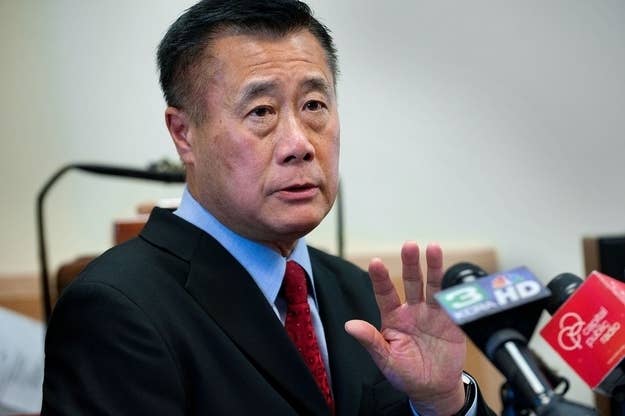 But other than that, he was pretty opposed to firearms.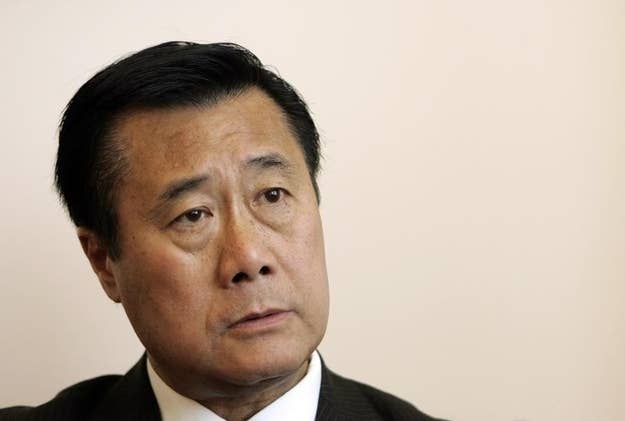 2.
The time he was honored by the Brady Campaign for his commitment to end gun violence.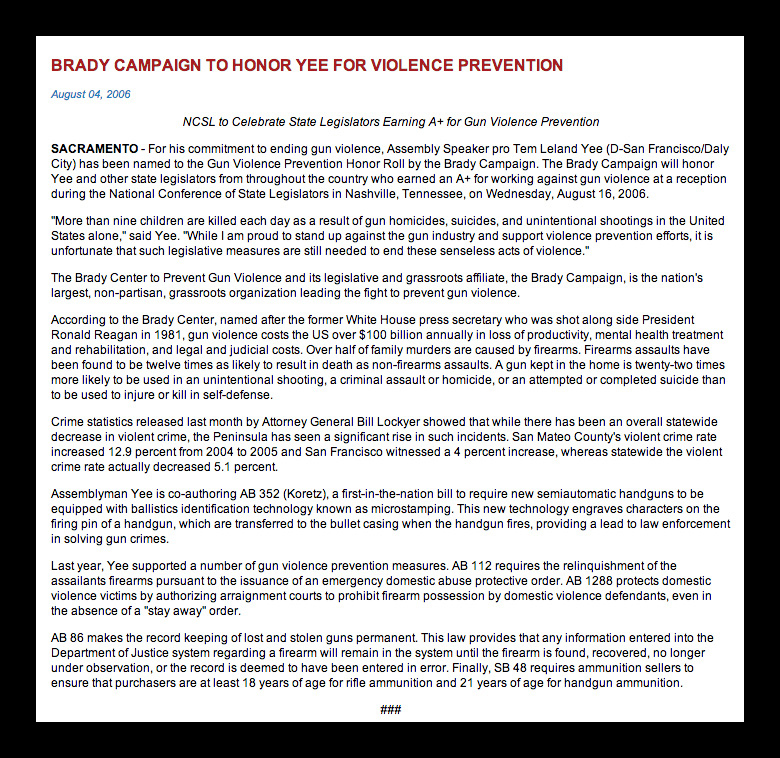 5.
The time he showed a study about how tougher gun laws lead to lower per capita gun deaths.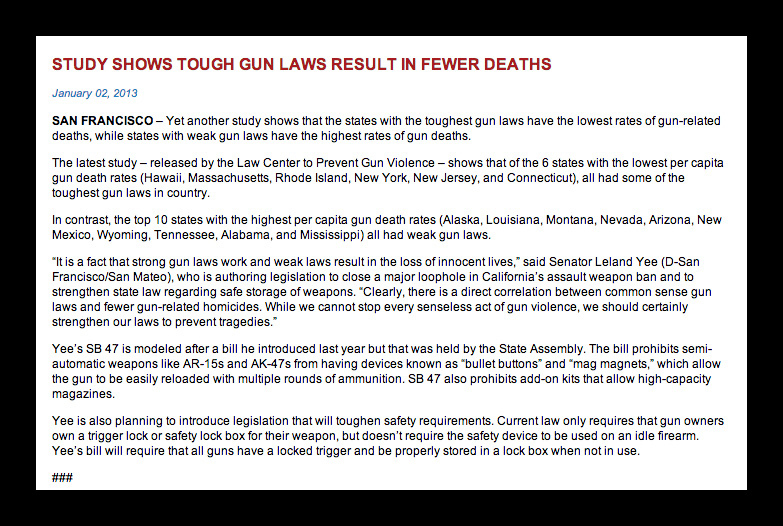 7.
The time the California Senate voted for a bill he sponsored banning the "bullet button."
8.
The time he announced a series of bills designed to close loopholes in gun regulation and keep the circulation of firearms and ammunition out of the hands of dangerous persons.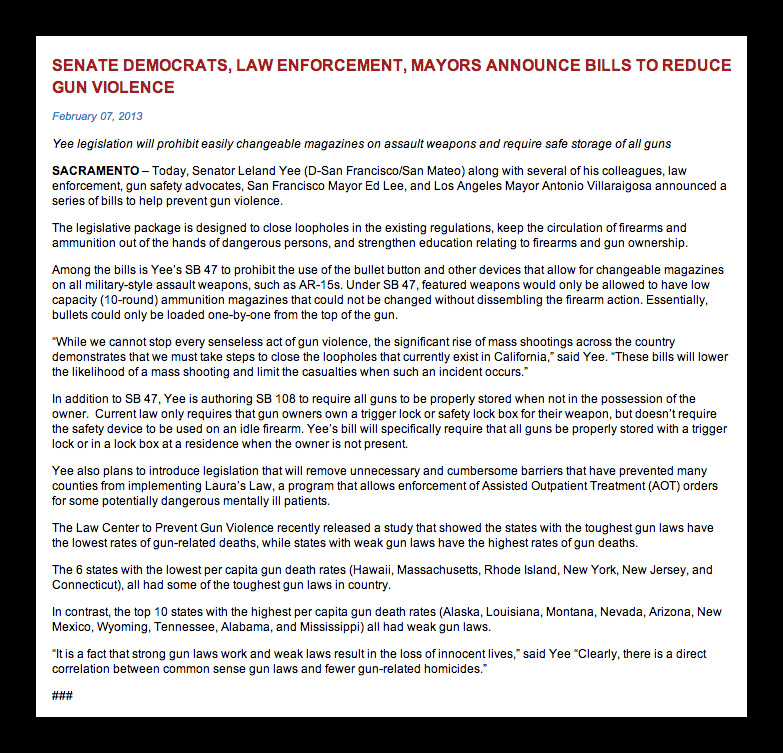 9.
The time he praised President Obama on his commitment to reasonable gun control.