Actors and musicians Lennon and Maisy tweeted this letter with the caption: "A close family friend has an autistic boy and this was an anonymous letter slipped under her door. This is real."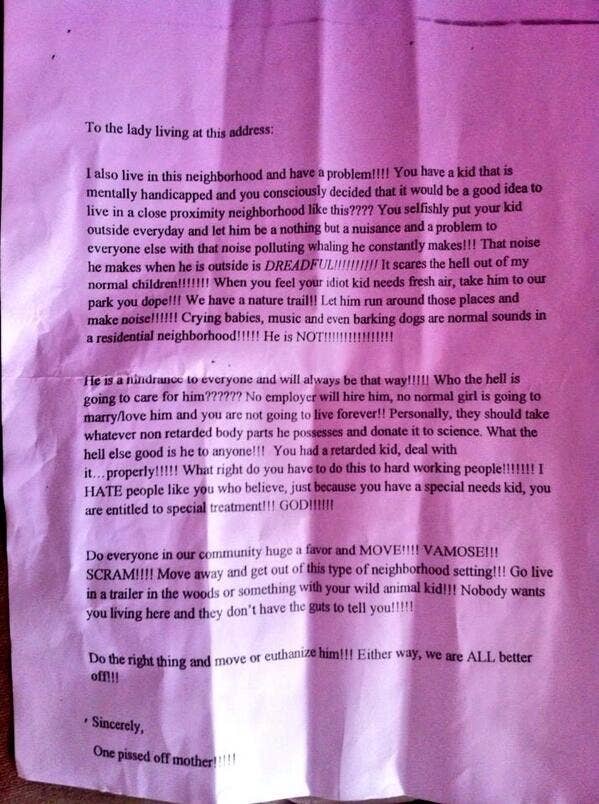 The family, from Newcastle, Ontario, is "in shock" reports CityNews Toronto.
Karla Begley, the mother of 13-year-old Max who was diagnosed with severe autism at the age of 2, gave an emotional interview, "Who would say that about a child?"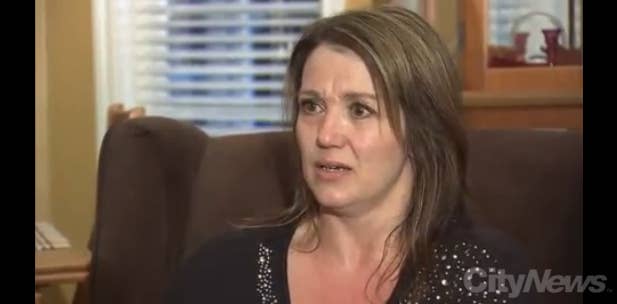 The neighborhood has come together to try and figure out who sent the letter and to also show support for Max and his family.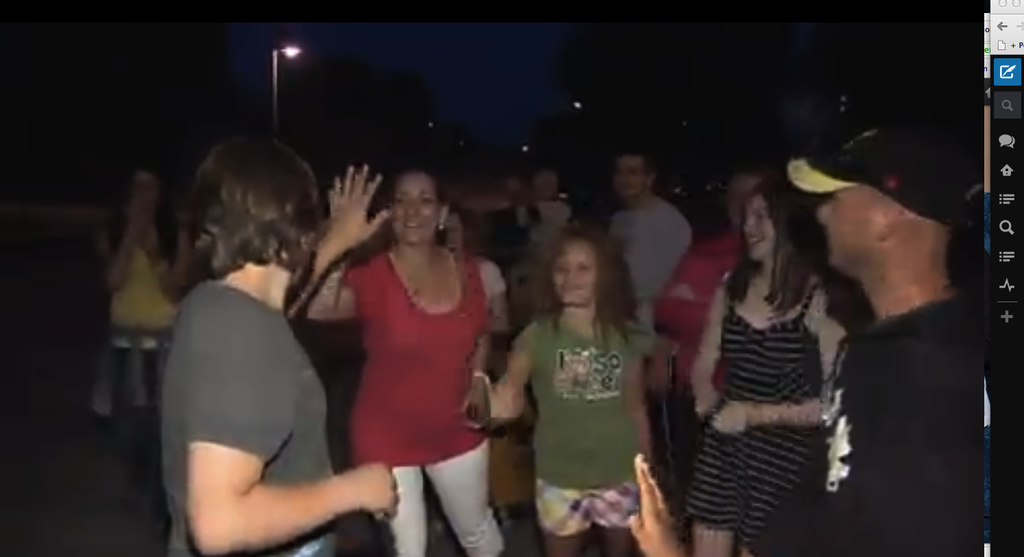 CityNews reports the family is planning on pressing charges.