Here's how Tunnel Vision works: you download the app on your iPhone, and point the camera at a New York City subway map. Any old map — in the subway station, on your computer, a crumpled tourist map you bought in Times Square.
Or you can watch the trains move in real-time.
You can also tap to see population density, or median rent at any given stop (these are screenshots of what you see on your phone).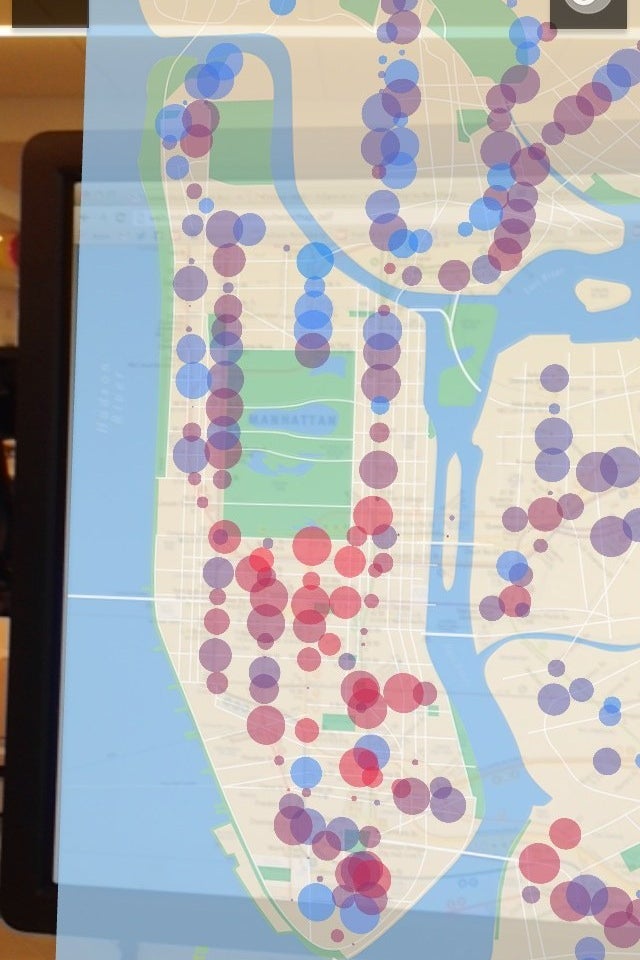 William Lindmeier, a student at NYU's Interactive Telecommunications program, developed the app as his master's thesis, and debuted it at the program's Spring show on Monday.
The app works by using an augmented reality library (image detection, basically) to recognize a given tile on the subway map, and then calculates and maps each station's relative location.
That means, in the case of my computer, the stations in the Bronx floated off the screen to this cool effect: