The video quickly catches your eye, with bold, flashing numbers against a bloodred background. As sinister music charges toward a dramatic finish, a warning about thousands of "foreign Islamists" roaming freely about the country creeps across the screen.
Marine Le Pen, the right-wing candidate who in May lost her bid for president in France, closed her campaign with this message, seen by more than 1.5 million Facebook users. The ad had a theatrical look and feel unusual to European politics, but one quite familiar to Americans.
And that's because Americans made it.
Vincent Harris, whose namesake Austin, Texas–based firm has deep ties to US Republicans, has positioned himself as a digital guru for Le Pen and other far-right leaders overseas against a backdrop of spiking nationalism, ethnic division, and anti-globalism. It's an odd trajectory for someone who once seemed on his way to being the GOP's super-consultant of the future.
Harris taught Mike Huckabee how to talk to bloggers. Sharpened tea party–insurgent Ted Cruz into a national brand. Created memes for Mitch McConnell, the dullest of senators. Evangelized for the phone over television. Along the way he became, in the words of one publication, "The Man Who Invented the Republican Internet." And he did it all before his 27th birthday.
But now, as he approaches 30, Harris has fallen into a bit of a slump at home. He bet on the wrong 2016 presidential candidate. Pissed off one of his top clients. Disappeared from Donald Trump's campaign within days for reasons no one seems to understand. As 2017 ends, his highlights are accounts that make even some of his friends and admirers uncomfortable.
With Harris Media's assistance, Le Pen's National Front — a party that has struggled to distance itself from Holocaust deniers and anti-Semitism — has ridden anti-immigrant and anti-Muslim sentiments to more mainstream success. More recently, and most alarmingly to many who respect Harris' talents, the firm's efforts for Alternative für Deutschland helped nationalists win seats in Germany's parliament for the first time in more than half a century. It's a party that can't seem to shake its Nazi roots. At one rally earlier this year in support of AfD, attendees chanted that they would "build a subway" to Auschwitz for political opponents.
"I doubt," one former Harris Media employee told BuzzFeed News, "that many people started working there to work for neo-Nazis."
German voters had never seen a campaign quite like the one Harris Media took online for AfD. One piece branded Chancellor Angela Merkel as the "oathbreaker" for accepting refugees. Another involved a Facebook post with stark, bloody tire tracks charging that Merkel's policies have resulted in Islamic terrorist attacks across Europe. By using social media–targeting tactics that have been standard in recent US campaigns, the firm found an audience receptive to AfD's message. AfD cultivated an alliance of like-minded voters and created a safe, comfortable place to indulge in right-wing nationalism that had long been treated as taboo in the country. Merkel's party prevailed in the September elections, but AfD won enough votes to become Germany's third most popular party.
"I doubt," one former employee said, "that many people started working there to work for neo-Nazis."
How did Harris go from The Man Who Invented the Republican Internet to The Man Who Helped the Radical Fringe Find Its Voice Overseas? It's a question that the man who once gladly submitted himself to such publicity seems uneager to answer. He declined repeated requests to be interviewed on the record for this story, agreeing only to review questions submitted by email. He responded to those questions with an emailed statement.
"Harris Media's domestic client work is stronger than ever; during the past 24 months, we have served American candidates at every level and won numerous awards for groundbreaking efforts," Harris wrote. "Our continued success in the US has led to opportunities around the world in the some of the world's largest and most important democracies, where we have assisted a diverse set of candidates and parties across the political spectrum. As we grow both domestically and internationally, we remain focused on providing creative digital approaches to reaching and persuading distracted voters in today's digital-first media environment."
Harris' friends see a young entrepreneur who is fascinated by international affairs and recognizes an opportunity to grow his business in countries where political leaders see value in US-style digital tactics. "I think he's genuinely committed to serving the conservative movement in the US and countries around the world," said William McBeath, director of training and marketing at the Manning Centre, a Canadian organization that promotes conservative politics and counts Harris among the featured speakers at its annual networking conference.
Disgruntled ex-employees and dissatisfied ex-clients are less charitable. Success, these critics say, went to Harris' head. They describe a transformation into a bro CEO, the kind who would rather be at Burning Man than in the trenches of a big race. (One senator, unhappy that Harris was dumping too much high-level work on inexperienced staff, fired Harris Media less than three months before Election Day last year.) And they believe that, though Harris initially pursued foreign campaigns as a lucrative niche to fill, the more objectionable accounts might be increasingly necessary to the firm's survival.
"Some of us did question these campaigns, these candidates, and what they stand for," said one former Harris Media employee, who, like many of the more than 12 ex-staffers and former clients interviewed for this story, requested anonymity to speak candidly about their experiences. "I think this latest adaptation is all of these foreign campaigns. I don't think their reputation in the United States is favorable. They've burned so many bridges."
Others believe that Harris, as one of the best in a practice area with few established specialists, remains influential and in demand in US politics. But there are questions about how long he can maintain that status the deeper he gets involved overseas. Some point to former Trump campaign chairman Paul Manafort, who disappeared from the domestic political scene for years while making millions working for authoritarian figures in Eastern Europe.
"Manafort got very wealthy offering those services, so far be it from me to predict whether someone like Vincent who takes on these types of clients will suffer consequences or not — that remains to be seen," Tim Miller, a Republican communications consultant who was active last year in anti-Trump efforts, told BuzzFeed News. "There's a reason that Manafort wasn't involved in US politics for decades before somebody with no standards and no interest in vetting like Donald Trump came around. Candidates who want to make sure their image and their advisers are in line with their values weren't hiring."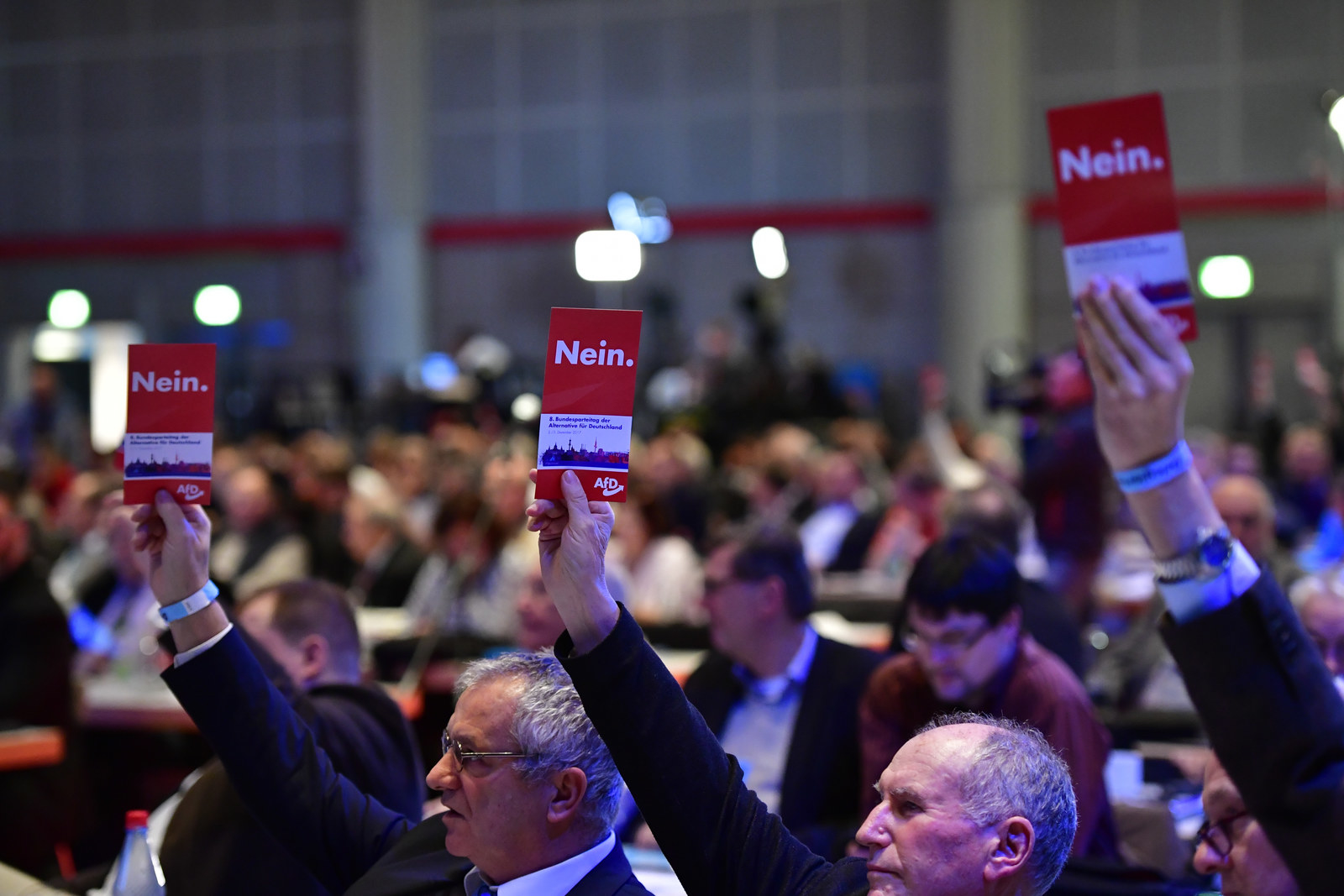 The full scope of Harris' work abroad — what countries, how much, or how little on behalf of one party or another — isn't clear.

Harris, in an email and on a résumé he posted online, has said he's done work (though with little elaboration on what kind of work) for candidates in Madagascar and training projects in Belgium, Myanmar, Cambodia, and Canada. Some of the efforts were on behalf of the International Republican Institute, a pro-democracy group in the US chaired by Sen. John McCain of Arizona. Several former employees said certain foreign accounts exist under nondisclosure agreements, while others — like Le Pen in France — are proudly described on Harris Media's website.
Regardless, the work abroad started more than five years ago. The Arab Spring unleashed political revolutions in the Middle East and North Africa — it also opened Harris' eyes to international expansion opportunities.
After the fall of president Hosni Mubarak in 2011, Harris traveled to Egypt to assist with election training. As he tells it, his work with persecuted Coptic Christians reinforced to him the power of the internet as a democratic equalizer. "This group of people in Egypt," Harris said during a September presentation at the Asian Conference for Political Communication in Singapore, "can coordinate now through Facebook and actually build a strong political alliance, whereas before their power was dissolved amongst the larger majoritarian populations."
The projects for Le Pen and AfD have pushed Harris Media's work deeper into Euroscepticism and the hardcore nativism often associated with it.
From there, he began jumping into more foreign efforts. In 2015, he signed on with Israel's Likud Party and the reelection campaign for Prime Minister Benjamin Netanyahu, a move that fit Harris' evangelical conservative politics, in which Israel's importance is deeply ingrained. The timing of his hiring fueled speculation that he was a favor from some of his conservative clients back home. "I have not spoken to Senator Cruz or to Mitch McConnell about my job here," he told the Jerusalem Post at the time. "My Israeli work is completely separate from my work in the US, so what is being reported is not true. I love Israel, and I am excited to be here to help the Likud and the prime minister use digital media in an effective and forward-looking manner."
The firm also hooked up briefly in 2014 with the UK Independence Party, right-wing populists who, two years later, would back the Brexit campaign to leave the European Union. Harris Media notes the former client prominently on its website, and its involvement with UKIP has been lumped in with its more recent efforts in France and Germany, though Harris describes it today as minor development work. (Officials with UKIP and its former leader, Nigel Farage, told BuzzFeed News they had never heard of Harris or the firm.)
Though Likud and UKIP are complicated, involvement in British and Israeli politics isn't necessarily so unusual for American political operatives. But work in other parts of Europe and in other parts of the world is less common.
Two former employees said the firm recently assisted Kenyan President Uhuru Kenyatta, who last month was sworn in for a second term after a disputed election and election do-over marred by violent clashes. Harris would not confirm or deny that Kenyatta was a client.
The projects for Le Pen and AfD have pushed Harris Media's work deeper into Euroscepticism and the hardcore nativism and hostility to foreigners that's often associated with it. Right-wing groups once on the fringes of political activity now are feeding off increasingly mainstream fears surrounding an influx of migrant refugees from war-torn nations across the Mediterranean Sea — and off anger over EU policies addressing the crisis.
There also are public safety concerns, amplified by anti-Islamic sentiment that Harris Media seems OK with stoking, as the firm did in the Facebook video for Le Pen. And in Harris, AfD found a partner for a provocative campaign that also pushed boundaries on the print side. One poster, highlighting the backsides of two women at the beach, called for bikinis over burqas. Another, featuring a pregnant woman, asked: "New Germans? We'll make them ourselves." Harris Media's anti-Merkel messaging online was just as attention grabbing, though the firm's pitch to use a "Germany for Germans" campaign reportedly was too much for the client, mindful of the Nazi echo.
"To me, this is bigger than personal attacks. To me, the internet spreads democracy. To me, the internet gives democracy."
While Le Pen lost the presidential election in France, her National Front asserted its growing political presence. AfD made historic gains. For Harris, both were opportunities to show how, with his expertise, fringe movements and minority parties can compete with the establishment. In a way it was as fundamentally simple as herding people together on social media and making them feel comfortable confessing their unpopular opinions. But this is a potential gold rush for enterprising US consultants. Antiestablishment leaders looking for an edge will pay good money for Americanized tactics. "They didn't have contacts at Facebook, Twitter, or Google before we came in," Josh Canter, a Harris Media operative who was based in Berlin for the German elections, told Bloomberg Businessweek in September.
At the Singapore conference in September, several weeks before the German elections, Harris acknowledged the mean and divisive political culture that feasts online. "But to me, this is bigger than feelings," he said. "To me, this is bigger than personal attacks. To me, the internet spreads democracy. To me, the internet gives democracy."
A few moments later in the speech, a video of which Harris posted to his personal website, he mused, "Do we remember how it was before the internet, y'all?"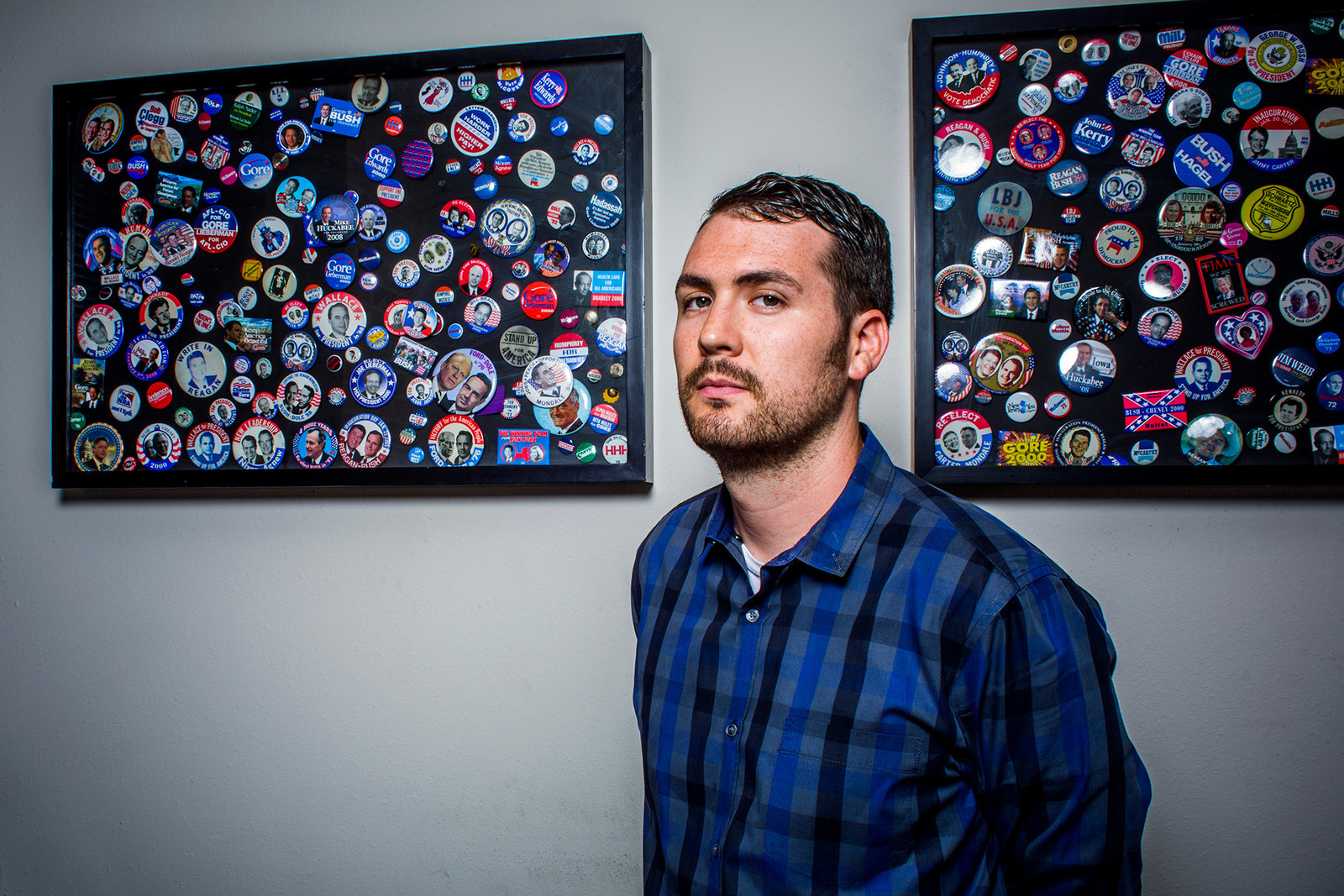 Harris was an early adopter of the internet as a political tool.

As a high school student in Northern Virginia, he launched TooConservative.com to chronicle happenings in local politics. At first, he published anonymously. "He had to," said Sean Connaughton, who at the time was a Prince William County supervisor. "I think if anyone knew it was a 16-year-old putting this stuff up, no one would have paid attention to it."
Even after Harris outed himself, Connaughton said, some suspected he was merely a front for Connaughton or for Rep. Tom Davis, then the area congressman. Harris had volunteered for both, even climbing into a smelly old elephant costume to represent his Republican patrons at parades. (TooConservative.com remains live after all these years, but the most recent post is from March. The content has become more of a self-promotional vehicle for Harris, and links to early entries lead to error pages.)
Harris went pro in college, at Baylor University, where he was known among classmates as a devout Christian conservative — the kind of kid who asked you to share a favorite Bible passage. From Waco, Texas, he signed on to 2008 campaigns for the state's then-junior senator, John Cornyn, and for presidential hopeful Mike Huckabee. He sold both on a unique strategy: talking to political bloggers like him. For Huckabee, who lacked the money to wage a big ad campaign, such exposure was valuable. The former Arkansas governor staged a surprise win in the Iowa caucuses that year. Cornyn cruised to a second term.
"We called him Blogger Boy," said John Drogin, a Republican strategist who worked for Cornyn's reelection campaign at the time. "Back in 2008, it was a slightly different digital landscape."
"Vincent was really a pioneer of his craft and found his voice in the midst of a field that was unknown."
The newly established Harris Media was developing a small staff and a reputation for landing A-list clients, including future governors such as Bob McDonnell in Virginia and Rick Scott in Florida. Amy Bay, one of the early Harris employees, recalled the days when a lean staff of five would work from their homes throughout the week and convene at Harris' apartment for two or three hours every Sunday. Harris would attach his laptop to the TV in his small living room and review each client's social media presence and website "to ensure we were living up to expectations," Bay said. "It was an absolutely fly-by-the-seat-of-your-pants exciting time. Vincent was really a pioneer of his craft and found his voice in the midst of a field that was unknown." By 2012, Harris Media was back in the presidential campaign business, first for Rick Perry, then-governor of Texas, and, after Perry dropped out, former House speaker Newt Gingrich.
But it was Ted Cruz who put Harris on the map that year. Drogin recruited his old Cornyn pal to help him on the long-shot Senate campaign in Texas. Cruz was a tea party devotee gunning for the Republican establishment favorite, David Dewhurst, then the lieutenant governor. As he did with Cornyn and Huckabee years earlier, Harris emphasized blogger outreach: Indeed, the Cruz campaign launched with a blogger conference call. Harris also experimented with edgier content. Drogin fondly remembers a video that likened Dewhurst to a chupacabra, a mythical animal that preys on Texas livestock.
"Dewhurst," a menacing voiceover intoned as tumbleweeds rolled by in the animated spot, "has skipped nine candidate forums. Tea party forums, Republican women forums, county party forums. He simply won't stand and answer hard questions from grassroots voters. Why do Texans have a better chance of spotting a chupacabra than their own lieutenant governor? What is David Dewhurst hiding from?"
The video, which earned some national attention, signaled Harris' potential as a viral ad maker. "A lighthearted fun way without getting nasty or mudslinging," Drogin recalled.
Then Mitch McConnell came calling. Advisers to the Senate Republican leader — an avatar of the crusty GOP establishment Cruz had slayed in Texas — wanted to make their boss more hip ahead of a potentially tough 2014 reelection fight against a youthful Democratic opponent: Kentucky Secretary of State Alison Lundergan Grimes.
Harris produced a series of social media stunts and campy videos, including the Auto-Tune jam, "What Rhymes With Alison Lundergan Grimes?" ("Not ready for prime time," "sticks to party line," "left-wing mime," and so on.) McConnell won the race easily, and his team considered the more than $2 million paid to Harris Media money well spent. Even so, several McConnell world veterans recalled snickering when Bloomberg dropped its "Man Who Invented The Republican Internet" story in the final weeks of the campaign.
"Any article like that, any myth of the super-consultant in politics — it's always garbage," said Jesse Benton, who got to know Harris during the 2008 cycle and, as McConnell's campaign manager heading into 2014, brought him into the fold. "There are plenty of people, if put in the right place, who can [be promoted] as the next Karl Rove, the next David Axelrod."
Meanwhile, Harris had become a dial-a-quote for political reporters trying to understand the new digital frontier in campaigns. His critiques of Mitt Romney's 2012 campaign and his public feuds with other GOP digital operatives established him as brash and cocky. "He was like the boy wonder who kind of lost his way," said one Republican operative familiar with Harris' work. "He read a little too much of his own press clippings."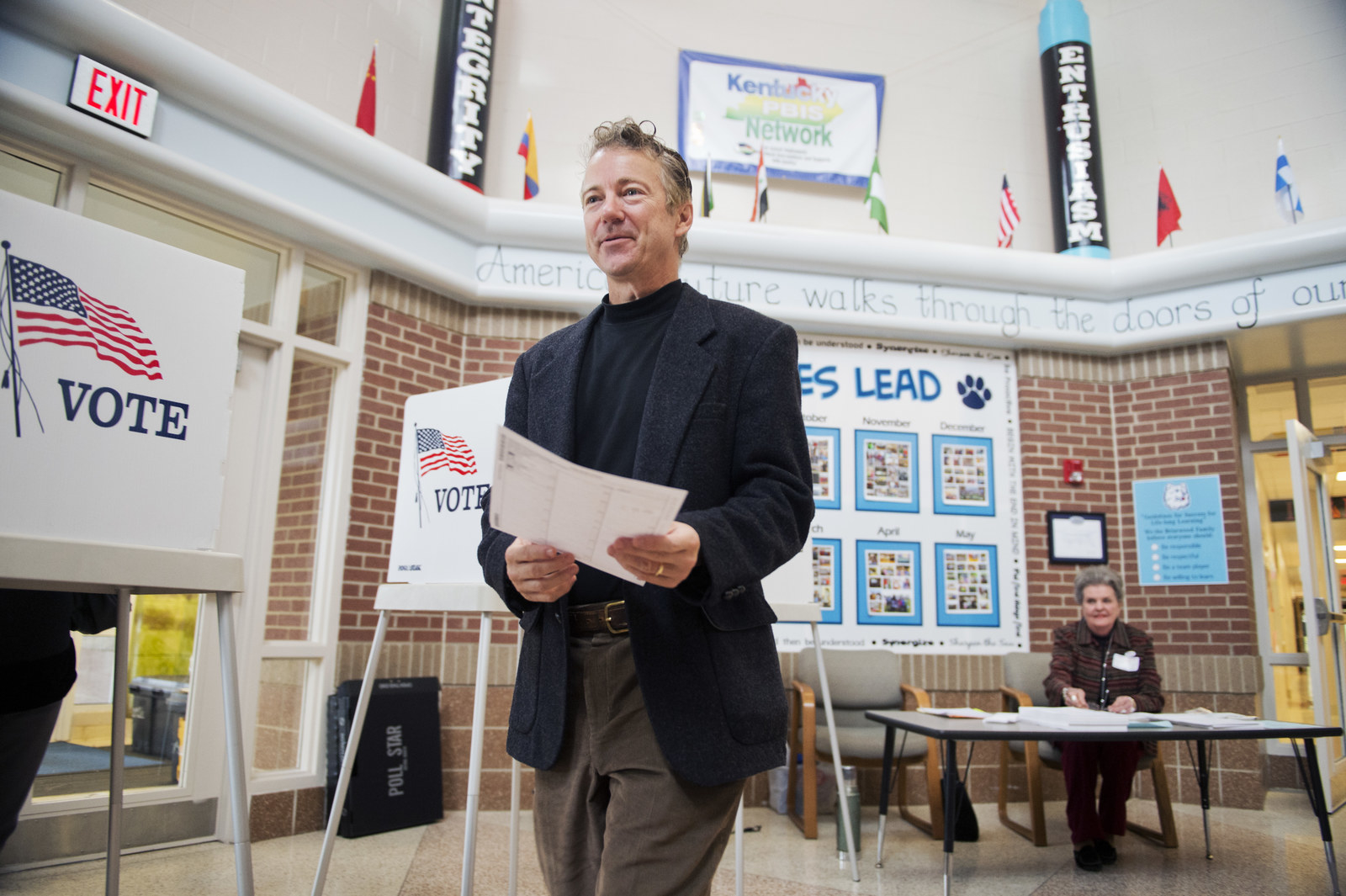 Harris could have kept his wagon hitched to Cruz. It was no secret the conservative agitator was eager to run for president in 2016, and the same skills Harris brought to Cruz's Texas upset would be useful in a crowded Republican field. Cruz's White House campaign was smart and disciplined and even produced a parody-style ad (Cruz and his family reading goofy, politically themed Christmas stories) that aired during Saturday Night Live in Iowa and went viral online. Cruz finished primary season as runner-up to Trump.

But Harris wasn't there for any of it.
He had defected in late 2014 to Kentucky Sen. Rand Paul, who, like Cruz, was cultivating an antiestablishment brand and preparing for a presidential bid. Political reporters covered the move as a coup for Paul, a successful poaching of a hotshot operative from a rival. Harris unabashedly spun his departure as the chance to have a big role — he was promised a seat at "the top of the leadership team" — with a stronger candidate. "I love Senator Cruz, and he's beloved," Harris told Politico Magazine in 2015. "But people never showed up at my office wanting to work for Senator Cruz. We've had people just show up and say, 'I love Rand. How can I help Rand?'"
Paul seemed open to the idea that Harris could help him. "He's a big deal," the senator told the Texas Tribune in an early 2015 interview, video of which is posted to Harris Media's YouTube channel. "He's only 26 years old, but in the digital world, I think youth is actually an advantage." But Harris' ideas were ill suited to Paul's awkward style or, in some cases, just ill suited: An all-day livestream had the feel of something Paul had to be dragged into kicking and screaming.
Paul never took off the way many thought he would — a reality that would be hard to blame on Harris. Even so, Harris' path might have looked a little different had he picked another winner or even had he stuck with the second-place Cruz. Paul dropped out after a disappointing finish in the Iowa caucuses. Harris has no regrets today. "Some of our most proud work has been working for Senator Rand Paul because he reflects the views and policies of many people at the company, and a lot of the millennial generation," he told BuzzFeed News in an email. "We were drawn to his campaign of limited government, more personal freedom, and reliance on the Constitution and were excited to put our creative talents to use for someone we believed in so much."
But despite Harris' portrayal of Harris Media as a place where people had been beating down the doors to work for Paul, all was not well behind the scenes in Austin. Former employees who worked there at the time told BuzzFeed News that all that work was taking its toll on the firm and that Harris had become increasingly demanding.

Bay, his old friend, acknowledged that Harris "was not as advanced in his organizational leadership." Harris also "was a business-bringing-in-machine," to the point where "we were begging him to stop bringing in clients," Bay said. When she left the firm on good terms in 2013, she believed Harris was maturing into the role of a twentysomething CEO. But employees who joined (and left) Harris Media in subsequent years described a work environment that only deteriorated.
The expansion into foreign campaigns began to consume Harris and his senior leadership team, these sources said, leaving top US accounts in the hands of inexperienced staffers, many of them fresh out of college. And several said that Harris was spending more time away from the office, and not always to tend to clients. "A very sink-or-swim environment," said one. "Within three months, you've either quit, been fired, or you've made it."
Citing the realities of demanding political campaign work, Harris loyalists push back on such complaints, which have become legend in the GOP consultant community and on Glassdoor.com, a website that allows employees to anonymously critique their employers. "Sure, it's a demanding job," said Rory McShane, a strategist who briefly worked at the firm. "But that's what you get when you sign up to work with some of the top campaigns in the country. If you want an easy job, go work at McDonald's."
But some clients have been complaining, too.
Along with Paul's presidential bid, Harris moved toward 2016 with some of the top Senate campaigns in the country: Joe Heck in Nevada, Rob Portman in Ohio, and Pat Toomey in Pennsylvania. Toomey fired Harris Media late in the cycle, a source close to that ultimately successful reelection campaign confirmed. Those familiar with the fallout cited inattention to detail, clashes over money, and assignments being dumped on junior staffers. Around this time, Harris' time away from the job also was causing concern. Two former employees said his trip to Burning Man late in the summer of 2016 was a particularly sore spot among clients. (Officials who worked on Heck's losing campaign did not respond to requests for comment. A representative for Portman, who won a second term, said there were no problems with Harris' work.)
There are noticeably fewer Senate campaigns paying Harris Media as the calendar flips toward the 2018 midterms, according to Federal Election Commission reports. The McConnell-aligned National Senatorial Campaign Committee, which Harris once counted as a client, also is nowhere to be found in the filings. "Over time he ruined relationships," one ex-employee said. "And that comes back and bites you in the ass."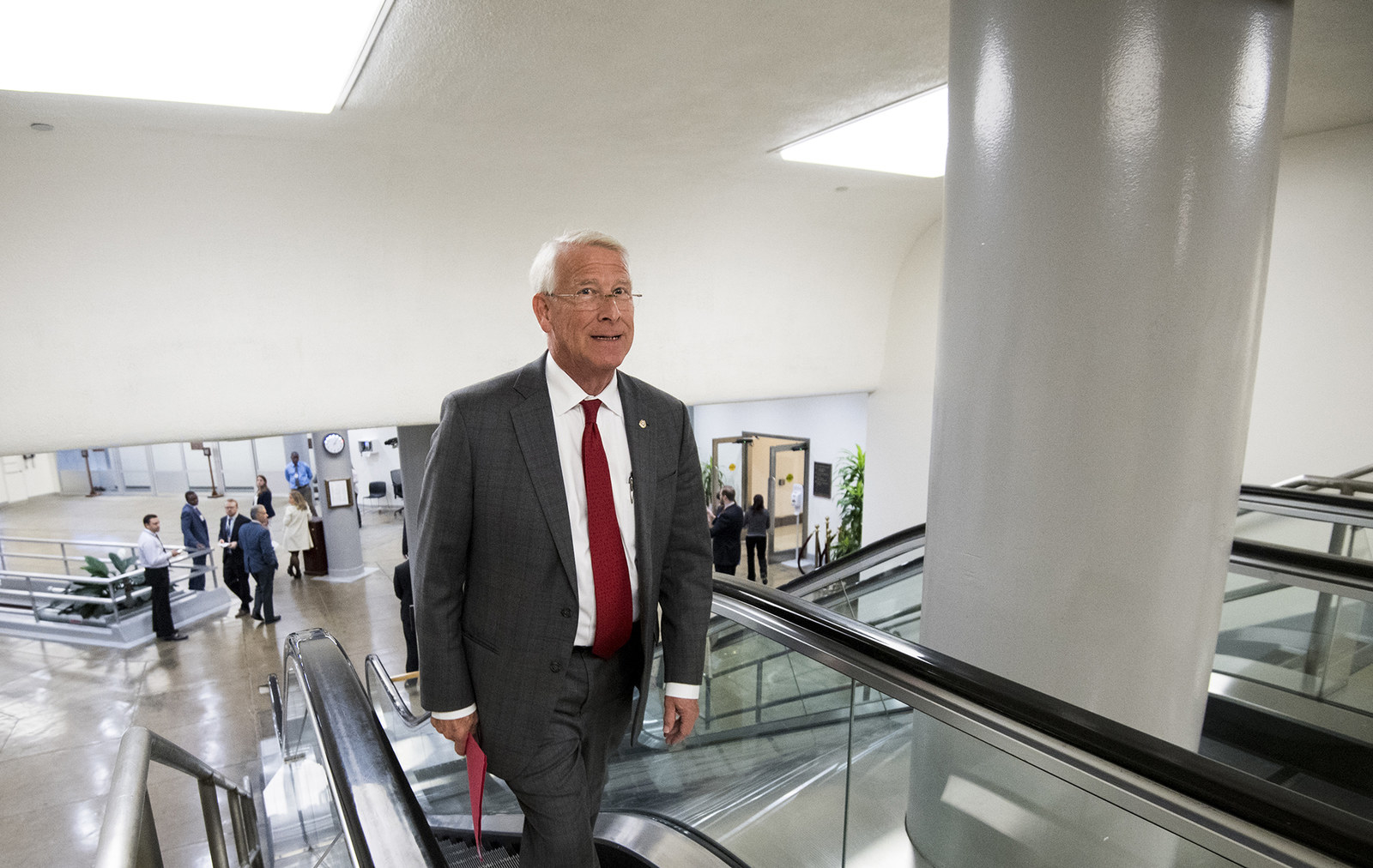 For someone attaching himself so snugly to the populist and nationalist fervor of the moment, Harris enjoyed merely a cameo in the campaign that cemented its place in the US.

On June 28, 2016, Politico reported that Harris, months removed from Paul's effort, had been hired to work with Trump's digital team. Two days later, Harris was out. Fast Company, citing an unidentified "well-placed source," reported that he had been fired for leaking the news of his involvement. On Twitter, Harris denied leaking or being fired and said his firm's projects as a subcontractor for Trump's lead digital consultant were complete. The tweets have since been deleted.
About a year before, Politico Magazine had deemed Harris Media "the buzziest GOP firm of the cycle." The feature noted that, "when the history of the 2016 presidential campaign is written," Harris figured to have "a starring role." But that honor went to the Trump campaign's Brad Parscale, who previously had been an unknown web marketing consultant not far from Harris in San Antonio. "Barely," Parscale responded when asked how well he knew Harris. "Met him once." He declined to elaborate on Harris' work for the campaign.
"If you were hearing pitches, and there were two tied," asked one, "which one would you pick?"
Lacking strong ties to Trump or to a Republican establishment that hasn't yet found the secret to navigating Trumpism, Harris' US prospects are a bit murky. The firm has been closely aligned with Secure America Now, a conservative, pro-Israel advocacy organization that has a digital-first messaging strategy. The group's ads last year — fake tourism videos ominously showing France and Germany under Sharia and other digital content about Muslim immigrants and refugees — struck tones similar to the far-right rhetoric Harris Media trafficked in abroad. Some of the same staffers, mortified by the Le Pen and AfD work, found these spots similarly shameful.
Congressional campaigns, at least on the House side, remain a revenue generator. Harris Media has been paid by at least a dozen House campaigns in 2017, FEC filings show, with Texas Rep. Will Hurd and South Carolina Rep. Ralph Norman, who won a special election in June, among the key clients. Sen. Roger Wicker, who could face a primary challenge from the right in Mississippi next year, is among the few senators still using the firm's services.
Benton, who is close with Paul and worked with Harris on the McConnell campaign, believes Harris' future in US politics remains bright. "If you're putting together a top-shelf campaign," Benton said, "I think he remains on the shortlist for any digital hire."
But several other GOP operatives said working for far-right extremists will ultimately cost Harris at home. "If you were hearing pitches, and there were two tied," asked one, "which one would you pick?"
So why take this risk? "Five years ago they would have asked that same question," McShane said, "but with Ted Cruz: 'Is getting involved with Ted Cruz against David Dewhurst risky for you?' He's going to go to the place he believes to be most advantageous." And as Davis, the former Virginia congressman from Harris' humble elephant mascot days, put it: "I'm sure it pays well."
Another friend alluded indirectly to the firm's newer, more controversial clients when answering a question about where she sees Harris' career going.
"My hope," Bay said, "would be that he would take his academic foundation and begin to rebrand the Republican Party online in a way that doesn't use divisive language and hate." ●
Marcus Engert contributed reporting.