CLEVELAND, Ohio — Democrats have a big Ohio problem brewing.
National party operatives frightened by Donald Trump's eight-point win in 2016 and equally dreadful midterm election results this month have begun to consider writing off the once-indisputable battleground state, no longer confident it is worthy of substantial investment in future elections. Many Democrats on the ground here disagree, but they are sniping at each other and deflecting blame for a cycle in which only one of their candidates, Sen. Sherrod Brown, won statewide.
And all of this is happening as Brown, a pro-labor progressive, considers a run for president — a campaign that would be rooted in his Ohio success but also potentially weakened by a fractious state party.
"It's a hard state to win," Brown told BuzzFeed News in an interview this week. "It's clearly becoming more conservative, a bit older. We still have too many young people leaving. We don't have enough people moving in, so it's increasingly hard. And we see fewer workers in unions, which makes it harder, as you know."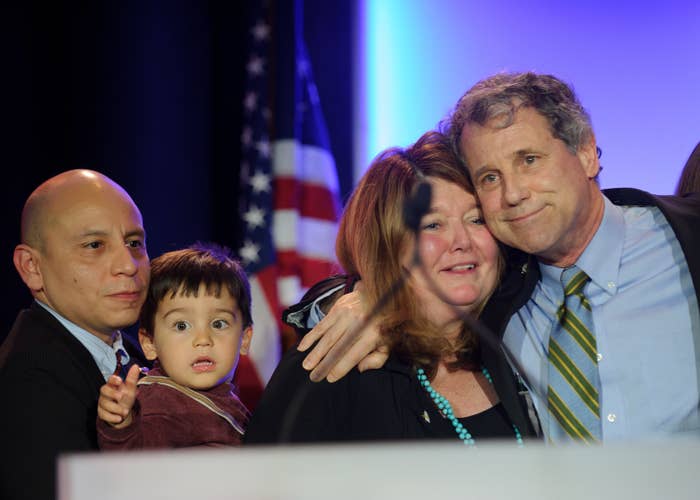 The tensions were inflamed last week by Michael Halle, the campaign manager for losing Democratic gubernatorial candidate Richard Cordray, who was paraphrased by the New York Times saying Democrats should give up on the traditional battlegrounds of Iowa and Ohio in favor of Arizona and Georgia.
"It's kind of scary, because Ohio and Iowa are two states that Obama won in both his presidential campaigns, and now they're just not competitive in the way they once were," Halle told the Times.
Ohio Democrats had high hopes this year with Cordray, the state's former attorney general and the nation's former top consumer watchdog. His campaign emphasized his "nerdy" background as a former Jeopardy! champion and ran heavily on health care, a nationalized issue that other Democratic gubernatorial candidates across the country had found success with. Polling in the final days showed either a tie or a slight lead for Cordray. He lost by four points to Republican Mike DeWine.
Democrats turned out in high numbers, but the voters Trump attracted in 2016 — many of them from the rural and blue-collar parts of southern Ohio — came back in 2018 to vote for DeWine. Democrats are left with not-quite moral victories: Cordray was the first Ohio gubernatorial candidate to get 2 million votes and lose, and Democrats nearly matched Republicans in the cumulative share of votes in state legislative races but have little to show for it because of Republican gerrymandering.
Ohio Democratic Party Chair David Pepper also sees a silver lining in the election this month of two Democratic Ohio Supreme Court justices in nonpartisan contests where neither was identified as a Democrat on the ballot. "When I became chair," Pepper told BuzzFeed News, "one of the biggest criticisms was, 'You guys, even when you have good years, you've lost Supreme Court races.'"
For Democrats looking ahead to 2020, though, the results signaled more challenging terrain in the state long considered the tipping point to 270 electoral votes. Even Brown's six-point win over Republican Jim Renacci this month was on par with his winning margin six years ago against a stronger opponent. (Multiple operatives also noted that the changing views of Ohio as a battleground state could sharply diminish Brown's prospects as a vice presidential contender: To have the senator on the ticket would mean committing to competing, and spending tens of millions of dollars, in a state that might be less favorable than Arizona or Georgia.)
Halle wasn't saying anything that others weren't already thinking. Reached this week, other Democratic operatives voiced a similar view, albeit more carefully.
"Ohio's always been tough, but I don't think you can look at this fall's election returns and the results nationally and not be disappointed," said Mark Longabaugh, a Democratic strategist who ran Bill Clinton's Ohio campaign in 1992 and last month helped manage Aftab Pureval's unsuccessful House campaign in the state's 1st Congressional District. "The wave, such as it was, just did not impact Ohio. And frankly, even though Sherrod Brown won a nice clean victory, you can't really say it was a blowout."
"I think Ohio proved to be a harder state among the Midwestern states in terms of the demographics there," said Jared Leopold, a spokesperson for the Democratic Governors Association, the group charged with recruiting and electing the party's gubernatorial candidates. "But it's a state that Trump won by eight and Cordray lost by four, while Sherrod won. Yes, we did all that we could to win it, and a loss is a loss is a loss. But it's not like Ohio is Wyoming now."
If Halle's comments gave voice to a sentiment others share, it's one that many Ohio Democrats equate to a fashionably hot — and, in their minds, incorrect — take: that Ohio is no longer competitive. These Democrats are torqued off by what they saw as an out-of-state hired gun making excuses for losing a winnable race.

"I was very disappointed by his statement," Joe Schiavoni, a state senator from the Youngstown area who lost to Cordray in the gubernatorial primary, told BuzzFeed News. "It's like, wait, you come in here, you run a campaign from out of state, you lose, and then you blame it on the state? You don't take any responsibility for it on your own? I thought that was kind of weak."
Chris Redfern, a former state party chair who resigned in 2014 after the Democratic ticket collapsed under a poorly vetted candidate for governor, jabbed Halle for his role steering battleground state strategy for Hillary Clinton's losing 2016 campaign.
"Michael has to assert the 'don't blame me' defense," Redfern said. "I know this because I lived this. Success has so many fathers and mothers, but, man, defeat is a lonely business."
For others, the in-state outrage over Halle's quote was interpreted as a defensive reflex among those whose careers have been enriched by Ohio's swing-state status : "A lot of people have made their careers and a lot of money being Ohio experts," said one operative who worked on multiple races in the state last year.
Asked about the pushback to his comments about the state, Halle said that he was trying to highlight the unfavorable demographic trends in Ohio: namely, a shrinking African American population, along with urban and suburban areas that are growing but not as quickly as in other states.
"I hope and believe that Democrats can compete everywhere, but as I said before, Ohio's demographic composition is becoming more difficult," the Cordray campaign manager said. "A prudent 2020 campaign will look at Ohio but also look to expand the map in states where trends look more positive."
"Anyone who doesn't see that doesn't want to acknowledge reality," Halle added.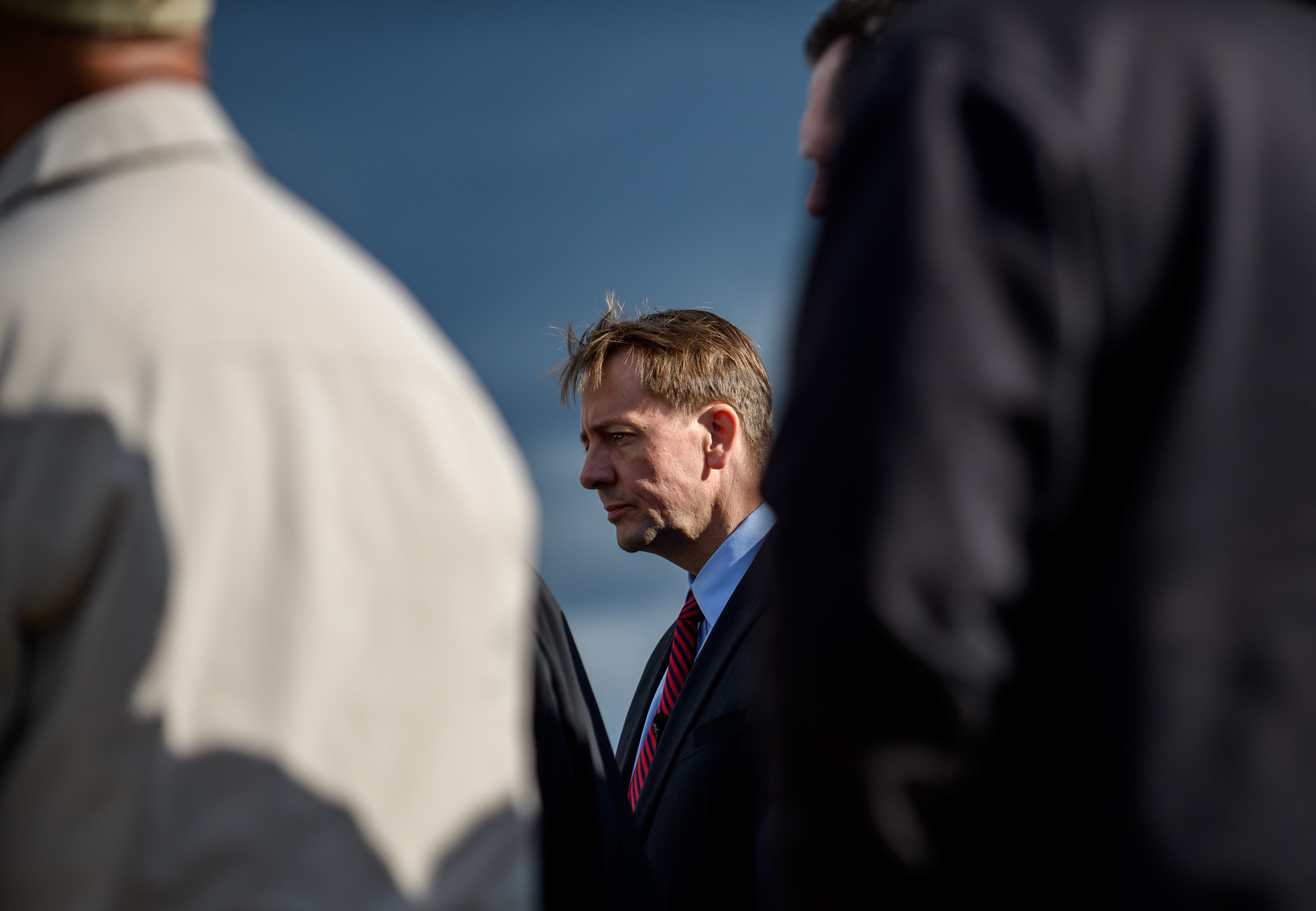 Schiavoni and other Democrats who spoke with BuzzFeed News questioned Cordray's messaging and said he didn't do enough to reach voters outside Ohio's big cities and suburbs. (A Cordray spokesperson, Christina Freundlich, said that more than one third of his events were held outside of Ohio's metropolitan areas.) And though Cordray, 59, looked strong on paper given his past statewide success, he had spent the last six years working in Washington and entered the race late, after resigning his federal post. Other Democrats who had been running for months, including three women in a year when Democrats were promoting women for higher office, dropped out when Cordray's strength became clear. (One became his running mate.)
"The last thing I want to sound like is an 'I told you so' kind of young punk candidate," said Schiavoni, 39. "I think Rich was a good guy. I think Rich worked incredibly hard. But people want somebody that's going to go to every single community, no matter the population, and somebody that's going to talk to people about what's important to them, no matter what age. … It was a very — I don't want to be negative, but it was a very generic Democrat versus a very generic Republican, and Republicans came out in higher numbers."
Cordray and his campaign manager have been convenient punching bags for frustrated Democrats, but critics also are targeting Pepper. A Cleveland.com story three days after the election quoted anonymous Democratic strategists unhappy with the state party's direction. Pepper denied some of the story's specific claims, including the existence of a stash of cellphones that had been activated but not assigned to staffers and a box of undeposited checks.
"To the extent people are pointing fingers, that's the worst of politics," Pepper said.
Asked why voters didn't respond to Cordray, Pepper chose his words carefully and noted that Brown, who was first elected to statewide office in the 1980s, is more of a known quantity.
"I don't want to say Cordray did something wrong," Pepper said. "I thought his messaging on television was very strong. His ads were about health care and about hard work" — not so different from Brown's. But, Pepper, added: "Two months of television will never catch up to decades of working on the issues and being in those communities between campaigns."
Aaron Pickrell, who with Ted Strickland in 2006 was the last Democratic campaign manager to win a gubernatorial race in Ohio, acknowledged the state is tilting to the right, politically.
"But saying we're a red state diminishes what Sherrod Brown is able to do," said Pickrell, who also helped direct Barack Obama's two winning Ohio campaigns. "Sherrod Brown doesn't run as a conservative Democrat. He runs as a progressive, and he wears it on his sleeve, and he busts his ass."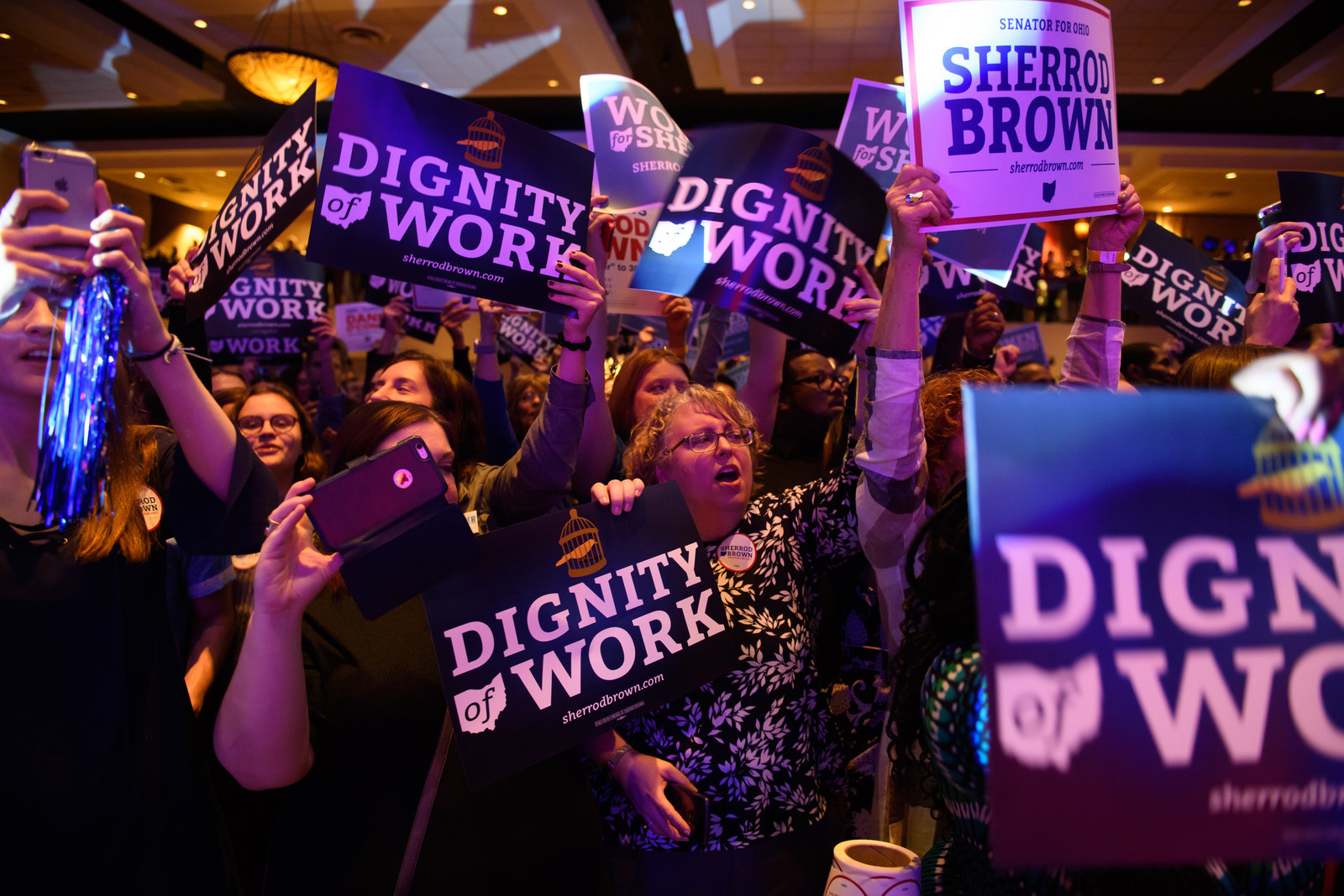 Pepper said "raw numbers and results show a state that's up for grabs" in presidential elections. "A candidate in the Sherrod Brown mold should of course go to Ohio, because he won Ohio. If you're someone who campaigns like Sherrod, of course you're [going to] Ohio."
Brown told BuzzFeed News this week that he would be less inclined to run for president if another Democrat proved capable of succeeding with his pro-worker message. A harmonious state party chaired by a loyalist would be an asset to Brown if it helped him organize his 2020 campaign and made it tougher for other contenders to reach Ohio voters during the primary. Since Election Day, though, there have been private rumblings that Brown wouldn't mind Pepper being replaced. He supported two of Pepper's rivals for chair in 2014, but wading into an intramural fight now also could backfire if Brown again fails to get the leader he prefers.
"The last thing Sherrod Brown wants is some kind of internal dispute about who the ODP chair is, because if you come at Omar, you better kill him," said one veteran Democratic strategist in Ohio, paraphrasing a line from the HBO series The Wire. "I don't see him getting involved."
Brown indicated this week that he is comfortable with Pepper, who serves at the pleasure of the state party's executive committee.
"I always have concerns about everything in a political party, but we're talking to David, and David will remain chairman," Brown said. "We have some things we can do better." ●