No One Wants The Big White House Job That Just Opened Up
"Hell no," one Republican said when asked about the communications director job in President Trump's administration. "That would be career suicide."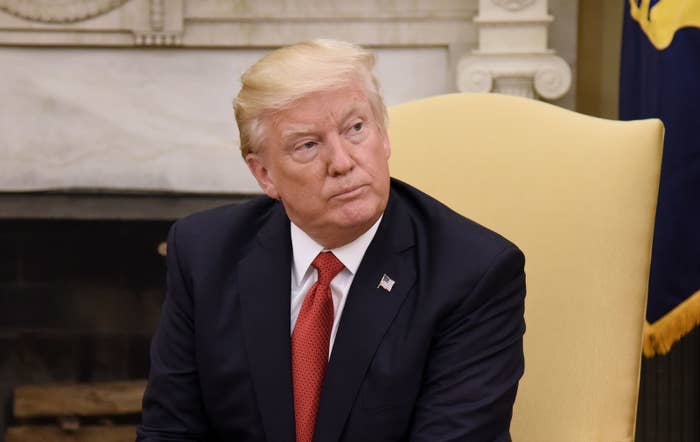 Under normal circumstances, running the White House communications shop would be a dream job for any political operative.
But Donald Trump is the president and the circumstances aren't normal. He regularly calls his own shots on Twitter, often bypassing aides in favor of unfiltered and unpredictable messaging. That may make the applicant pool to replace Mike Dubke, who on Tuesday announced his resignation as Trump's communications director, very small.
BuzzFeed News spoke with 20 Republican communicators and operatives, many of whom have worked on Capitol Hill and in presidential campaigns and some who have declined previous offers to join the Trump administration. Nearly all said they would be unwilling to accept an offer to replace Dubke.
"Hell no!" said one Republican — one of the most common types of response BuzzFeed News got from operatives. "That would be career suicide."
Others brought a mix of dark humor.
"That's like asking someone who just witnessed a horrific bungee jumping accident whether they would like to go next," one Republican source responded in a text message.
"It would be only a few months on the job before tapping out the 'I want to spend more time with family' email," another said.
One operative whose spouse works in the Trump administration dissolved into laughter upon being asked if they would want the role.
"Sorry, I'm sorry," the source said between stifled laughs. "Oh, you're being serious? Oh my god, I'm crying of laughter. Why would anyone in their right mind want to be his communications director?"
Even some responses that weren't entirely terrible were still bad for the White House. "Coming on board now is a bit like taking over communications for the White Star Line after the Titanic has sunk," a former George W. Bush staffer said. "I mean, no one is going to blame you and how much worse can it possibly get?"
Many believe Dubke had a thankless job with little appeal before and zero appeal now that Trump is navigating an FBI investigation related to his campaign and its ties to Russia.
"It's attractive to someone who is willing to ruin their reputation or who isn't worried about what the future of their career looks like," said one GOP communications specialist with presidential campaign experience. "You have to be willing to manage the unmanageable."
Said a second veteran of the Bush White House: "You're going to come out of the administration with your reputation in tatters, your credibility utterly destroyed, and your job prospects close to nil unless you want a low-level CNN contributorship."
One frequently cited trouble spot is Trump's firing of FBI Director James Comey. White House officials initially cited a memo from the deputy attorney general as justification for the dismissal. But Trump subsequently said he planned to fire Comey all along. And the president later explained the contradiction on Twitter: "As a very active President with lots of things happening, it is not possible for my surrogates to stand at podium with perfect accuracy!"