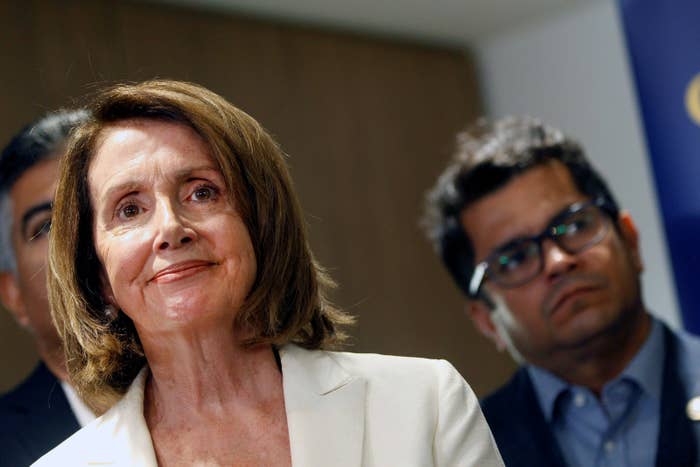 Republicans eager to make Nancy Pelosi a villain in a tough midterm climate are rushing to capitalize on a confusing television appearance this week by an Ohio Democrat whose opposition to Pelosi has made him a strong contender in a special House election.
In an interview Tuesday evening on MSNBC's Hardball With Chris Matthews, Danny O'Connor initially reiterated his promise not to support Pelosi for another term as Democratic leader.

But then Matthews pressed O'Connor on what he would do if Pelosi prevailed in a caucus vote and faced off against a Republican for House speaker. O'Connor attempted at least four times to reply with a stock answer: "We need a change in leadership on both sides." After repeated interruptions from Matthews, O'Connor said he would vote for "whoever the Democratic Party puts forward" as speaker — raising the possibility that he ultimately could back Pelosi.
The Congressional Leadership Fund, an outside Republican spending group aligned with Speaker Paul Ryan, quickly produced a TV ad to emphasize the exchange. The 30-second spot will begin airing Thursday on broadcast and cable in Ohio's 12th District and is part of CLF's $2 million investment in the Aug. 7 special election, which is viewed nationally as a scrimmage for the fall midterms.
"Dishonest Danny O'Connor would side with Nancy Pelosi, not you," a narrator says. The ad equates O'Connor's "whoever the Democratic Party puts forward" line with an acknowledgment that he would support Pelosi.
O'Connor's campaign, however, asserts that he was clear in the interview that he does not support Pelosi, that Matthews had pushed him down a hypothetical road, and that O'Connor does not believe Pelosi would have the votes to continue as House Democratic leader.
"No DC-style gotcha politics will change my resolve," O'Connor said in a statement to BuzzFeed News. "I said on TV that we needed new leadership in Congress and I wouldn't vote for Nancy Pelosi for speaker."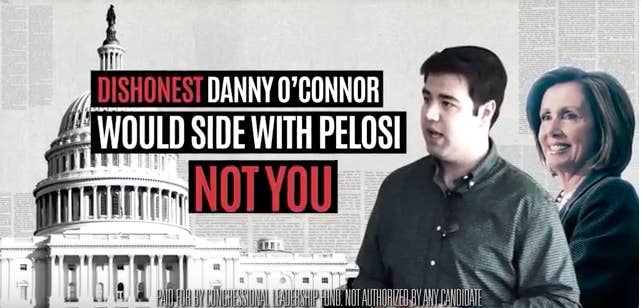 The Hardball segment's nuanced discussion of how a speaker is selected introduces a trouble spot for moderate Democrats looking to pick up House seats by demonstrating their independence from Pelosi. O'Connor, an elected county officeholder, is making things competitive in the Ohio 12th, which has been in Republican hands for 35 years and is up for grabs after the retirement of Pat Tiberi.
An O'Connor win over state lawmaker Troy Balderson would be seen as another sign that Republicans are at risk of losing their majority in the House come November. O'Connor's internal polling has shown Balderson ahead, but with a shrinking lead. The pundits at Sabato's Crystal Ball this week moved the race in Democrats' direction, rating it a toss-up. So bright are Democratic prospects that the Pelosi-aligned Democratic Congressional Campaign Committee made its first TV investment in the race last week.
Pelosi-bashing is central to the GOP strategy, though some moderate Democrats — such as O'Connor and Conor Lamb in Pennsylvania — have muddied those plans by vowing to support new party leadership. O'Connor also has tried to appeal to supporters of Republican Gov. John Kasich, who held the seat years ago. But his reluctance Tuesday to directly answer questions about Pelosi, combined with the DCCC assist, now gives national Republicans an opportunity to question his sincerity.
"This is the why the Pelosi dance from House Democratic candidates is disingenuous," Jesse Hunt, a spokesperson for the National Republican Congressional Committee, wrote in a Tuesday night email calling attention to the Hardball interview. "When faced with voting for Pelosi or a Republican for speaker, these candidates will choose Pelosi…every.single.time."