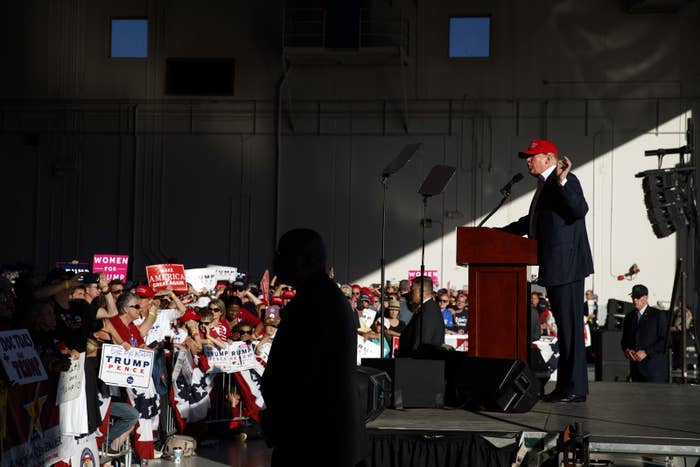 Minnesota is the bleeding edge of how Donald Trump is remaking Midwestern politics — and positioned to be the most competitive battleground state in the US for this year's midterm elections.

Four of the nation's most competitive House races are in Minnesota. Both Senate seats are on the ballot. A former presidential candidate is running for governor. The state offers a clear look at how voting patterns in rural and suburban Midwestern areas are rapidly changing — just two years after Trump nearly became the first Republican presidential candidate to win there since 1972.
"We truly are the epicenter of the 2018 elections, which is both exciting and terrifying at the same time," said Ken Martin, chair of the Minnesota Democratic-Farmer-Labor Party.
The terrifying part for Democrats is that Minnesota appears to be an anomaly right now. Republicans in other states are at risk of being dragged down by an unpopular president and a national electoral climate that's expected to be brutal for their party. But Trump's numbers have not cratered in Minnesota like they have elsewhere. And Republicans have a real chance to flip two House seats in rural parts of the state — the only two Democratic-held seats in the country that the election forecasters at the Cook Political Report consider toss-ups.
National organizations are planning major investments. The Congressional Leadership Fund, an outside spending group aligned with Speaker Paul Ryan, already has one field office in the state, with another coming soon. And the Republican Governors Association, encouraged by former governor Tim Pawlenty's candidacy, recently reserved $2.3 million in October and November television advertising in Minnesota. The early buy is a hedge against crowded airwaves and inflated ad rates this fall.
"By booking this ad reservation ahead of time, the RGA will save considerable resources," said Jon Thompson, an RGA spokesperson. "With a competitive gubernatorial election, and two targeted Senate races, a massive amount of money could pour into Minnesota."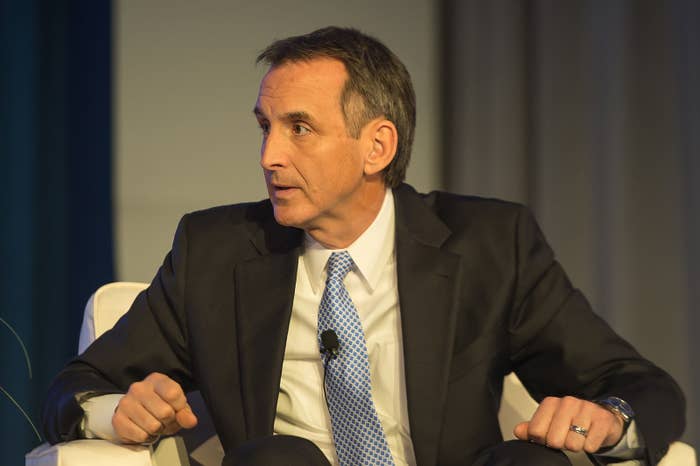 Minnesota bucked the trend of its neighbors in 2016: Iowa, Michigan, and Wisconsin all went red, leaving it as one of the last industrial Midwest states standing for Democrats. But that slim, 1.5-point victory for Hillary Clinton concealed problems. A state party that has historically prided itself in a broad base of rural voters — it's called the Democratic-Farmer-Labor Party, after all — is on the precipice of losing them, becoming a party made up solely of the Twin Cities and upscale suburbs.
Take the so-called Iron Range mining country, a longtime Democratic stronghold covering the 8th Congressional District. The area's deep union roots once made it the heart of the Democratic-Farmer-Labor Party. In 2016, a big chunk of the region backed Trump — Itasca County, for instance, voted Republican for the first time since Herbert Hoover. Democratic Rep. Rick Nolan survived, though, winning reelection by less than a percentage point. But Nolan announced his retirement this year, and a top Democratic candidate to succeed him dropped out of the race Wednesday.

Nolan's seat is one of the state's four toss-ups. Another belongs to Rep. Tim Walz, whose bid for the Democratic gubernatorial nomination puts his party in deeper jeopardy of losing the Minnesota 1st, which blankets the southern part of the state. Walz's margin of victory, like Nolan's in the 8th, was less than 1%. (Trump won both districts by 15 points.)
"The Nolan and Walz open seats are two of the best Republican pickup opportunities in the country, and the Congressional Leadership Fund plans to play there aggressively," Corry Bliss, executive director of the Ryan-aligned political organization, told BuzzFeed News.
But Republicans also must play aggressively in Minnesota's 2nd and 3rd Districts, which encompass the Minneapolis and St. Paul suburbs and are filled with the kinds of affluent voters Democrats need to offset any losses in the rural, farther-flung parts of the state. Both districts reelected Republicans to the House in 2016. Jason Lewis narrowly won, and Clinton narrowly lost, in the 2nd. Erik Paulsen and Clinton both won comfortably in the 3rd.
CLF has been on the ground in Paulsen's district since last year and soon will open an office in Nolan's. But Democrats and Republicans acknowledge the results from the four competitive House districts could be a wash — each party could end up with two seats, just like before — when it comes to determining control of a House that's very much in play.
Meanwhile, on the Senate level, Democratic Sen. Amy Klobuchar, who has an astronomically high approval rating and is seen as a safe incumbent, is up for reelection this year. Al Franken's resignation — following accusations of sexual misconduct — has put Minnesota's other Senate seat in play. Democrats are confident about their chances there, hoping that Klobuchar will pull Tina Smith, Franken's interim successor and the state's former lieutenant governor, over the finish line. But they are nervous about the governor's race because of Pawlenty, whose name recognition dwarfs that of any of the Democratic challengers, including Walz, the current frontrunner.
Pawlenty, the last Republican to serve as Minnesota's governor, has a national profile and donor base — "the pay-attention factor," said Jennifer Carnahan, chair of the state's Republican Party — thanks to his unsuccessful run for president six years ago. Much like Democrats are counting on Klobuchar to carry Smith, Republicans expect Pawlenty to have coattails for their Senate and down-ballot candidates.
"A lot of [the national Democratic Party's] messaging has been anti-Trump, but that's not a winning strategy in this state."
"Republicans haven't had much luck in statewide races over the last decade in part because we haven't recruited candidates who could raise the necessary resources and be competitive statewide," said Alex Conant, a national Republican strategist with experience in Minnesota politics and a veteran of Pawlenty's presidential campaign. "Pawlenty can do both. Down-ballot candidates in Minnesota are breathing easier with Pawlenty in the race. Having a competitive, well-funded Republican candidate for governor will help with turnout everywhere."
The extent to which Trump can be a factor in any of these races, whether at the statewide or House district level, is uncertain. Many Democrats plan to limit how much they criticize the president, admitting his numbers in the state — which, according to a poll earlier this year conducted by the Minneapolis Star Tribune, have remained steady — are a source of anxiety. Trump's voters are "pretty much solid behind him, at least in Minnesota — they're still sticking with him," said Martin, the state DFL chair. "A lot of [the national Democratic Party's] messaging has been anti-Trump, but that's not a winning strategy in this state."

Message-testing that tied Pawlenty to Trump, for example, didn't help Democrats, one strategist in the state said. Instead, it was messages about Pawlenty's cuts to the state budget during his first time in office, particularly education, that resonated with voters, the Democrat said.
Carnahan, the Republican state chair, believes Trump would be an asset on the campaign trail.
"I drive around this state every day, and I talk to people on the ground — not just Republicans, but randomly, at the gas station and the grocery store — and they're enthused about President Trump," Carnahan said. "My whole pitch is that Democrats say there's a blue wave, but there's no blue wave in Minnesota. What we have in Minnesota is a red tsunami."