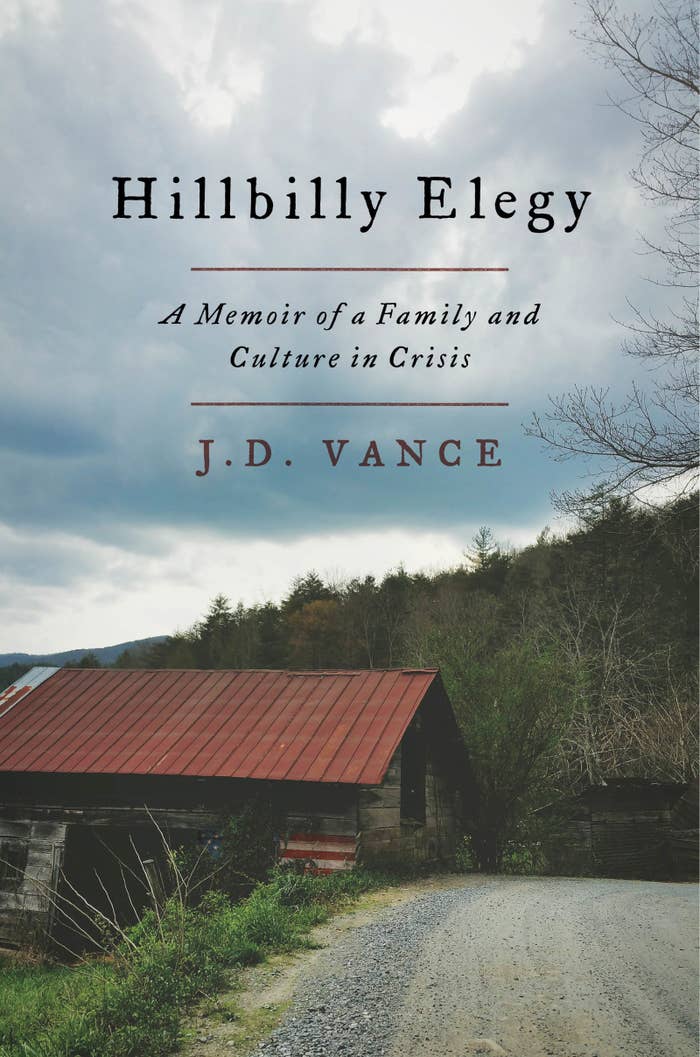 Some Republican activists and donors worried about the prospects of their party's Senate candidate in Ohio are kicking around an outside-the-box alternative: Hillbilly Elegy author J.D. Vance.
The recruiting overtures reflect unease with the early GOP frontrunner, state Treasurer Josh Mandel, who is seeking a rematch with Democratic incumbent Sherrod Brown.
Four sources with knowledge of the private encouragement confirmed the conversations to BuzzFeed News. They requested anonymity to speak freely about what could become another intra-party fight in a battleground state where Republicans are divided between those who embraced Donald Trump's winning presidential campaign and those who didn't.
"The donors are kind of wishy-washy on Josh," said one top Republican activist who has discussed a draft Vance scenario with party insiders. "So enter J.D. Vance."
The activist added, "He resonates with everyday mom-and-pop voters. He taps into an undercurrent of Americana. He could beat Sherrod Brown in a heartbeat."
A Mandel spokesman has not responded to a request for comment.
Vance's best-selling memoir is one of the most talked-about books of the last year — seen as key to understanding distressed pockets of Appalachia and the white working-class voters who carried Trump to the White House. Ron Howard has been linked to a film adaptation.
The 32-year-old Vance, a Marine veteran who served in Iraq and an Ohio State University and Yale Law School graduate, recently returned to his native state to launch Our Ohio Renewal. The nonprofit focuses on problems such as the opioid crisis. Vance also is working with AOL co-founder Steve Case on a venture capital project.
Conversations about the Senate race are in an early stage, but one GOP operative said that donors have expressed enthusiasm about backing Vance. There also has been more casual talk about him running for governor, but the Republican primary in that race is crowded with known quantities.
An influential Republican business leader in Ohio told BuzzFeed News that Vance's story is inspiring and "resonates in boardrooms, at community meetings, and in barbershops." The case for Vance, others said, is not solely about unhappiness with Mandel, but about the positive campaign they believe Vance could run — a youthful celebrity at a time when unconventional candidates are in demand.
Vance is working closely with Jai Chabria, a former top adviser to Ohio Gov. John Kasich, to promote the effort. And he was a staple in recent months at county GOP banquets.
These moves have fueled speculation that Vance aspires to a career in politics, but it has always been a possibility he discussed as being further off in the future.
"Since J.D. has moved back to Ohio and begun traveling the state, he has clearly generated a tremendous amount of interest," Chabria told BuzzFeed News. "He is focused on doing what he can to come up with policy solutions around Ohio's opioid crisis and also working with Steve Case to inject capital and create jobs in the state."
As for running for governor or for Senate?
"There is plenty of time to have that conversation at the right time," Chabria said.
Vance is a conservative Republican who has been open in his criticism of Trump. He has acknowledged that he voted instead for independent Evan McMullin last year.
"I think people are just fed up and frustrated with the rhetoric and the fringes that just manifest in different ways," the business leader source said. "How do we get to a more collaborative form of governing?"
Mandel has aligned himself closely with Trump. Several of his top aides worked for the Trump campaign in Ohio. And when he declared his 2018 Senate candidacy, Mandel, 39, channeled Trump by talking of a "rigged system" and by promising to "drain the swamp." He also has a record for making provably false statements and for stoking anti-Islam sentiment.
Little of this endears Mandel to Ohio's GOP establishment leaders. Many are close to Kasich, who has a chilly relationship with Mandel. But the Kasich faction, which was on the losing end of a state party leadership battle with pro-Trump forces, enjoys less clout than it once did.
US Rep. Pat Tiberi, a Kasich ally, recently decided against challenging Mandel in the primary. Others have hoped that Kasich might run, though the governor adamantly denies interest (while also openly acknowledging that he might not support Mandel). A lesser-known prospect, Cleveland-area investment banker Michael Gibbons, is exploring a GOP bid.
Some believe the clamor for a Mandel alternative fueled an endorsement this week from Sen. Rob Portman, a loyal partisan — but one who fits in more with the milder establishment branch. Portman's backing could be a sign to other potential candidates to stay on the sidelines.
Despite his doubters, Mandel is regarded as a talented fundraiser with a good story to tell. He's a Marine Corps veteran of the Iraq war who as treasurer spearheaded a much-ballyhooed transparency project for state and local government spending.
Mandel lost to Brown by 6 points in 2012, underperforming that year's Republican president nominee, Mitt Romney, who lost Ohio to then-President Obama by 3 points.