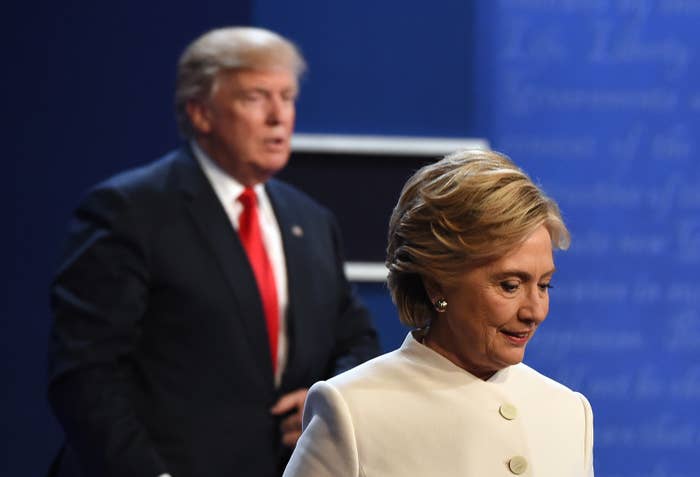 Campaigns across the country are anxiously awaiting changes to the way they advertise on Facebook, after the platform promised more transparency about and new rules for political advertising.
Though there's been widespread focus on Russian attempts to influence the 2016 election, traditional campaigns and PACs spent millions and millions of dollars on ads — and even small changes in process or the algorithm could mean big changes for how political campaigns reach people this year.
But the first major primaries of 2018 are less than two weeks away, and Facebook has offered only a broad outline of what to expect and a vague timetable — sometime this summer — for when to expect it.
"We're all trying to learn exactly what these new disclosures will look like and how they're going to affect our campaigns," Ted Peterson, the digital director for the National Republican Congressional Committee, which promotes House candidates, told BuzzFeed News.
Like media publishers, many campaign operatives worry that changes in the Facebook algorithm will make political advertising more difficult — or maybe more expensive. They're also contemplating what the potential loss of dark social ads might mean for campaigns, which would appear on a candidate's page as opposed to only being shown to their targeted audience under the new rules.
"I think campaigns are going to have to change some of their tactics if they don't want their exact messaging to be given away, they may have to change who they're advertising to and with what messages with the idea that everything is potentially out there and hopefully that dissuades some bad actors," said a Democratic digital strategist.
Others in the digital field are skeptical if Facebook's broad strategy for transparency on its ad platform will fix the problems that emerged during the 2016 presidential election.
"To be honest, I'll believe it when I see it," said Kevin Bingle, who served as digital director on Ohio Gov. John Kasich's presidential campaign and works with other Republican candidates. "I hope they can figure this all out, but I'm not sure I understand what their goal is here."
Facebook, which did not respond to requests for comment, is vowing to be more rigorous in verifying advertisers' identities, in part spurred by the Russian meddling during the last campaign cycle. Rob Goldman, the company's vice president of ads, said last October that a version of the new system is being tested in Canada. At first, only federal election-related ads will be affected when it launches in the US.
Among the most substantial "election integrity" measures announced last year is a searchable database that will allow all users to track all ads purchased by a particular campaign, including ads only previously seen by a micro-targeted audience. Company officials say the system will shine more light on who is trying to influence political races.
It's a level of disclosure that, as described, resembles how television ads work: Local TV stations and cable providers keep public records documenting airtime costs for ads that all people viewing a given channel in a given market see.
Some campaign operatives who spoke to BuzzFeed News noted that because this is being done proactively by Facebook and not by federal regulators, the result could be totally different system that's not as accessible or transparent as the Federal Communications Commission's public files. But Facebook has said that political advertisers will be required to disclose who they are reaching — how many impressions, which demographics — and how much they are spending.
Digital strategists are waiting for word on how detailed they'll have to be in their disclosures and how Facebook will present these details — which they say will affect the kinds of ads they run. And many are worried about surrendering the competitive advantages that came from being able to tailor a Facebook ad to a specific kind of voter without rival campaigns knowing the particulars about reach and cost.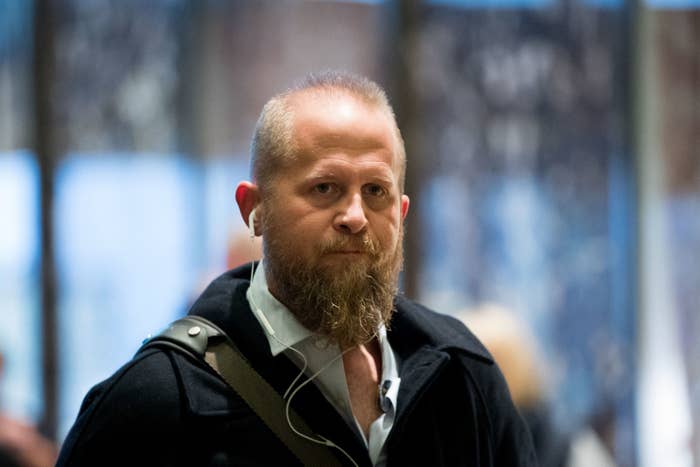 Even at a basic level, the disclosures likely will tip off a campaign when a competitor is doing something new — and, as with TV, there will be a rush to match. The transparency in TV "tends to drive up the cost of what the other side is spending, so there's this really competitive nature," said Tara McGowan, founder of Lockwood Strategy and a former digital director at Priorities USA, the Democratic super PAC that backed Barack Obama and Hillary Clinton.

Or, as National Republican Senatorial Committee digital director Jon Adams put it: "If I shoot a missile, you shoot a missile."
But the spending disclosures could work both ways. A campaign that sees a rival spending little or nothing on Facebook is unlikely to invest much money there. "It will be interesting," Adams said, "to see how they include the spend amount behind the ads — does that help or hurt Facebook? Does that drive more dollars to the platform? Or to television?"
How Facebook displays the spend amount is of particular to interest to digital strategists. Will there be an amount shown for each ad? A cumulative total? What if a campaign produces eight slightly different versions of the same ad for eight different audiences? Will a user be able to see exactly how much a campaign is spending in every specific permutation?
"I think there's going to be a lot of gaming the system," said one Republican digital specialist.
This operative and others said that, depending on how deep Facebook makes them go, they might change the way they produce and target content, perhaps including a second state or congressional district to obscure an ad's actual purpose. Or maybe they will flood the zone with a bunch of ads, each one with a different color background or other distinguishing characteristic to confuse anyone who might be trying to decipher a strategy.
"It's going to be hard on both sides for Facebook to track every single ad and hold every ad accountable," McGowan said. "I know they're probably trying to build that plane as they fly it. I have no idea what the backend looks like but I know there's an enormous amount of advertising that's done on the self-serve platform and I'm sure there'll be some difficulty there to track and regulate every single ad."
Another Democratic strategist was concerned about how fast Facebook would be in pushing ads through the revamped approval process. "Political campaigns and political advertising is such a fast-paced environment," said the strategist. "Anything that Facebook would do to slow down the approval process or the creation of ad campaigns — that's detrimental to campaigns being able to get their message out quickly."
Bingle, Kasich's digital consultant, questioned whether Facebook's new system will work as intended.
"How many people do you think are going to see something super-partisan on Facebook and take the time to visit that organization's page and do homework about what other things they're running and who they're targeting?" Bingle said. "Maybe I'm wrong, but the only people I can see realistically doing that are members of the media and a candidate's opposition. What does this change do to prevent bad information from spreading?"