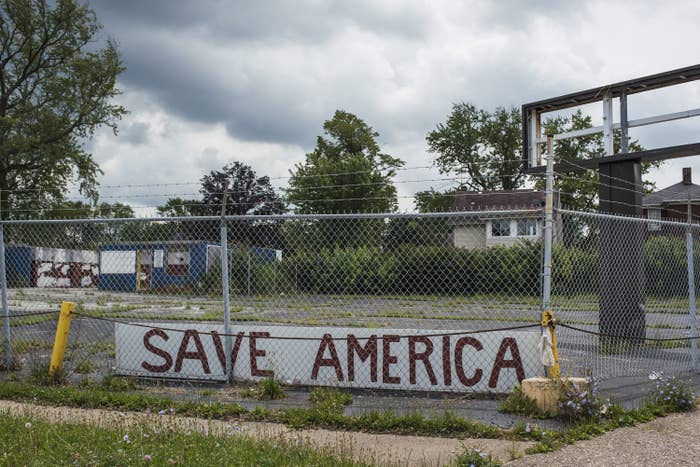 The journalists at BuzzFeed News are proud to bring you trustworthy and relevant reporting about the coronavirus. To help keep this news free, become a member and sign up for our newsletter, Outbreak Today.
Nowhere in Ohio has more coronavirus cases per capita than Mahoning County, home to Youngstown, the proud but shrinking steel town that has become synonymous with America's working-class. And nowhere in Ohio has mourned more deaths from the disease.
Mayor Jamael Tito Brown, known to everybody as Tito, knew things were getting worse nearly three weeks ago, when the spouse of an employee at the Youngstown City Schools' central kitchen came down with it. The schools, like just about everything else, are closed. The central kitchen is not. The workers there are responsible for making sure children who depend on free and reduced-cost meals — the median household income in the city is less than $27,000 — still get breakfast and lunch five days a week. Suddenly they were all quarantined.
Substitute workers who hadn't been exposed came in to help continue the program. And Brown got the superintendent and the president of the local United Way on the phone. They agreed to assemble a volunteer team needed to make sure students got the meals. Every Monday since, staff from the mayor's office and other city departments have helped distribute the food.
"Mondays," Brown told BuzzFeed News by telephone from his makeshift home office, "are probably the only day I'm out in a public setting."
As of Saturday, 375 of Ohio's 6,250 COVID-19 cases and 31 of the 247 deaths were in Mahoning County, the state's 12th most-populous count. The numbers are disproportionately high, too, in surrounding Trumbull and Columbiana counties. The latter is home to the Elkton federal prison, where a coronavirus outbreak (at least 20 cases and three inmate deaths) prompted Gov. Mike DeWine to call in the Ohio National Guard for assistance.
It's another crisis for a region that always seems to be in one.
There was the collapse decades ago of the steel industry, which never came back at the full force many talked themselves into believing was possible. There was the long reach of organized crime, which extended to the highest levels of government. More recently, the hits have come in bunches. General Motors, the Mahoning Valley's dominant employer, closed an assembly plant there. The Vindicator, Youngstown's daily newspaper, stopped publishing last August. Now comes a pandemic.
No one is quite sure why the Valley — how locals refer to the tri-county area — became a coronavirus cluster. There are anecdotal reports, like a spread among guests at a bridal shower held before DeWine issued a stay-at-home order. There are rumors of outbreaks at nursing homes and of younger Valley expats fleeing New York and returning to their parents' homes. But there are no clear answers, and there won't be for a while.
"There's nothing that I know of that we could pinpoint," said Dr. James Kravec, the chief clinical officer for the Mercy Health hospitals in the area and the medical director for the Mahoning County Public Health agency. "It's not like we can say it's one event or one school or one church."
It will take time, Kravec added, for research and data to present an accurate accounting of why it spread so fast in the area. Some patients have been too sick to be interviewed by local health officials. Kravec offered some "educated guesses," though, starting with the county's aging population. Elderly people are more vulnerable to the virus. In Mahoning County, 21% of the residents are 65 and older, compared to 17% statewide. As of Friday, 55% of the county's coronavirus cases and 94% of the deaths were among residents 60 and older.
Kravec also suggested the virus may have come to Mahoning County early and begun spreading before the state-mandated lockdowns. "There's always going to be a county that's earlier."
Everyone seems to have a theory or two.
"I'm speculating like everyone else," said Brown, the Youngstown mayor. "We look at our aging population, the 60-plus population in the city. We look at the long-term care facilities that we have here. People go away, but they come back to retire here. Then you know individuals had their theory about how close we are to I-80 connected to New York. So there are so many theories out there. I'm going to let the doctors and the scientists figure that out for us."
The I-80 theory is a popular one — essentially that the coronavirus found a convenient resting spot in the Valley. Mahoning County borders Pennsylvania and is at the intersection of a major highway interchange that connects New York to Chicago and Pittsburgh to Cleveland.
"It's funny, because we do economic development and all that stuff," Rep. Tim Ryan, the Democrat who represents much of the region in Congress, said Thursday by telephone. "Forever it's been like, yeah, we're halfway between New York and Chicago, we're halfway between Cleveland and Pittsburgh. Which is really great unless there's a virus."
Overall the Valley is dealing with challenges not unlike those popping up elsewhere. Youngstown police have had to bust large gatherings that run afoul of the stay-at-home order. On the day last week when it became clear Mahoning County had become a relative hotspot, the sheriff, Jerry Greene, posted a Facebook video urging people to "take a good look at ourselves" and only leave home if necessary.
"I don't believe enough people have been taking this seriously," Greene told viewers.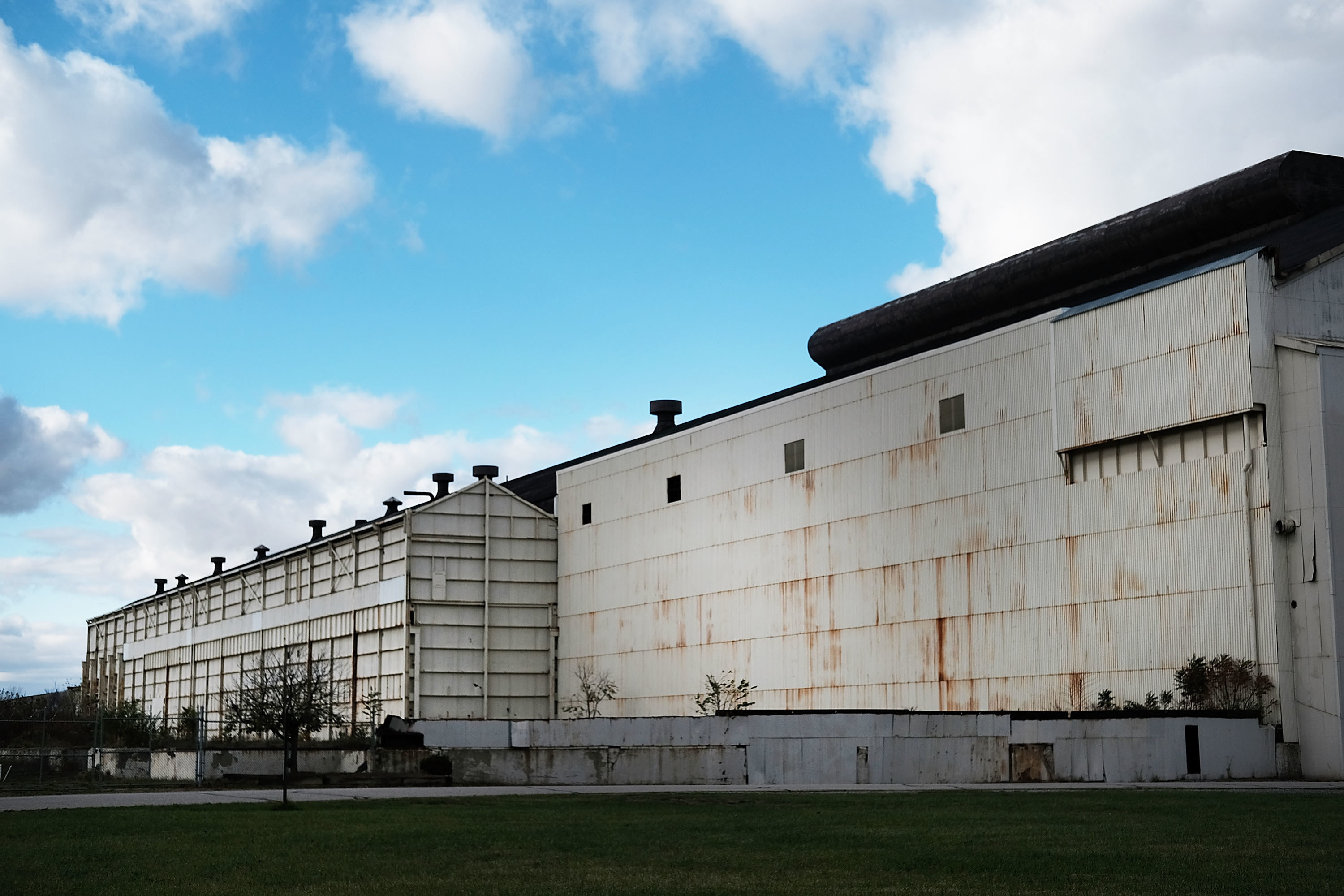 Other changes are felt more acutely than they might be in larger cities. Every summer, the Valley comes alive with outdoor ethnic smorgasbords and church celebrations. Youngstown's Mount Carmel Italian Festival, planned for late July, has already been canceled. Local officials say the large Catholic population seems to be following the governor's guidance to not worship in public. But it all carries an emotional cost in a place where many children never stray far from their parents' and grandparents' neighborhoods once they become adults.
"You really have these lonely deaths of people, and then you have the family that's isolated from them," said Ryan, who staged a brief campaign for president last year. "And then some of the family members are sick, and the family members can't even grieve with each other."
"It just rips your heart out," Ryan added. "A kid loses his grandfather and can't hug his dad."
This also is the kind of community where people may have gotten their hopes up when President Donald Trump said he hoped to have the country back to normal in time for Easter Sunday services.
"When we were shutting down bars and restaurants, he was still talking about opening it back up for Easter," said Brown, a Democrat who was an early supporter of Joe Biden's presidential campaign. "And here we are at Easter, and the majority of the state is shut down."
Trump factors into another theory circulating in the Valley: that his early downplaying of the virus rubbed off on people who trust what he says. Mahoning and Trumbull counties were once reliably Democratic. In 2016, Trumbull backed Trump, the first time the county had supported a Republican for president since 1972. Mahoning narrowly favored Hillary Clinton. Trump's 2017 rally at downtown Youngstown's Covelli Centre — a venue that typically hosts concerts, junior league hockey games, boxing matches, and WWE SummerSlam — was raucous. And despite the GM saga, in which Trump did little more than antagonize both management and labor, it's hard to go anywhere in the area without hearing from aggressively defensive Trump fans.
"The president downplaying it and having supporters agree with him — you see it with [Jerry] Falwell Jr., you see it with the governors in Florida and Mississippi," Ryan said. "And Fox News was amplifying it. If that's where you get your news and you're a Trump supporter, I think you'd be less inclined to do what's needed to be done, and that may have some effect on it."
DeWine is a Republican, but he has gone his own way in managing the crisis, a way that contrasts starkly with Trump's. And DeWine's visible health director, Dr. Amy Acton, is a Valley native, a point of local pride. This week, as the governor announced sites that would be used as field hospitals to help during an anticipated surge in coronavirus cases, the Covelli Centre was on the list — a selection that stirred a range of complicated emotions. The arena is a symbol of the downtown's revival, but also one of the more cherished legacies of the late Jim Traficant, Ryan's corrupt predecessor in Congress. The Covelli Centre has become — whether you remember swaying to Rod Stewart or cheering on Kelly Pavlik or screaming along with Trump there — the Valley's premier gathering place.
"It's amazing that this has been the facility of so much joy over the last however many years in the Valley," Ryan said. "And now it's literally a field hospital. I hope we don't need it."
UPDATE
This story has been updated to include details about how the Youngstown school district's central kitchen operated after its staff was quarantined.