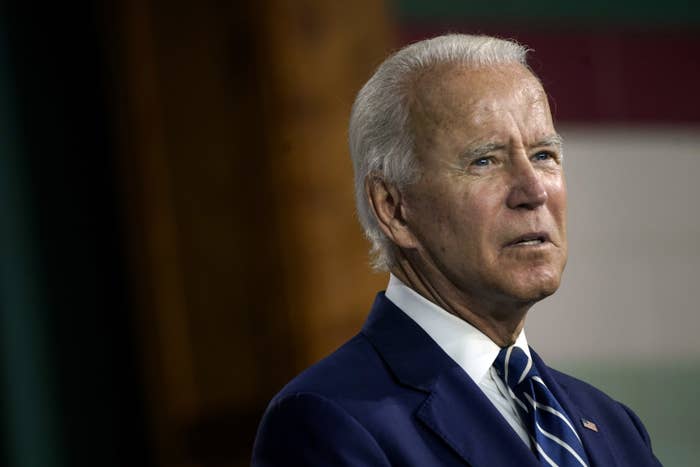 Joe Biden on Tuesday assailed President Donald Trump and his administration for "brutally attacking peaceful protesters" and using "egregious tactics" in response to recent demonstrations in Portland, Oregon.
"We have a president who is determined to sow chaos and division," Biden, the presumptive Democratic presidential nominee, said in a statement to BuzzFeed News. "To make matters worse instead of better."
Biden's first extensive comments on the matter come amid rising concern about the constitutionality of the Department of Homeland Security's methods in Portland, where federal officers in unmarked vans have pulled protesters off the street under questionable pretenses.
"We all remember the appalling scenes in front of the White House, when peaceful protesters were gassed to make way for a Trump photo op," Biden continued in the statement, referring to a surreal publicity stunt the president staged last month. "Now Homeland Security agents — without a clearly defined mandate or authority — are ranging far from federal property, stripped of badges and insignia and identifying markings, to detain people. They are brutally attacking peaceful protesters, including a U.S. Navy veteran."
Trump has blamed Democratic leaders in Portland and other cities for what he and other Republicans have described as violent demonstrations targeting federal buildings. Most anti-racism protests have remained peaceful, though, with some damage to property, including in Portland. Trump nonetheless has defended the efforts from DHS, holding it up as an example and threatening to expand the initiative by sending federal agents to Chicago, New York, and Philadelphia. Shootings have risen in recent weeks in some cities, including Chicago and New York.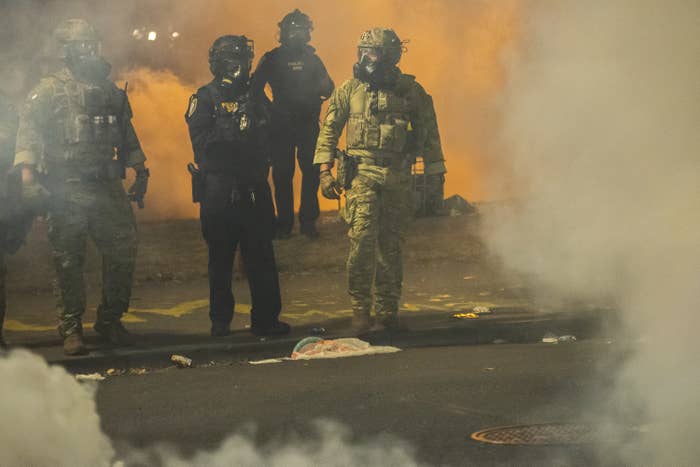 "This is worse than anything anyone has ever seen," Trump said Monday. "All [cities] run by the same liberal Democrats. And you know what? If Biden got in, that would be true for the country. The whole country would go to hell. And we're not going to let it go to hell."
In his Tuesday statement, Biden, the former vice president, suggested his administration also would seek to protect federal property but with a different approach.
"Of course the U.S. government has the right and duty to protect federal property," Biden said. "The Obama-Biden administration protected federal property across the country without resorting to these egregious tactics — and without trying to stoke the fires of division in this country. We need a president who will bring us together instead of tear us apart, calm instead of inflame, and enforce the law faithfully rather than put his political interests first."