More than two dozen high-ranking international tennis players are named in evidence seized from a confessed match-fixer's gambling ring, BuzzFeed News and the BBC can reveal.
Prosecutors in the Italian city of Cremona say they handed tennis authorities evidence of "worldwide" fixing – including voluminous internet chat logs in which the ringleader plotted to corrupt players – but claim it has been ignored.
The Cremona files, obtained by BuzzFeed News and the BBC in collaboration with the Italian newspaper Il Sole 24 Ore, indicate players were offered between €50,000 and €300,000 to throw matches.
Two Italian players, Daniele Bracciali and Potito Starace, have been accused of criminally conspiring to fix at least two matches for the gamblers. And the chief prosecutor on the case said in an interview that he suspects the gang of corrupting another 30 international matches at tournaments including Wimbledon and the French Open.
Bracciali and Starace strongly deny wrongdoing and plan to contest the charges.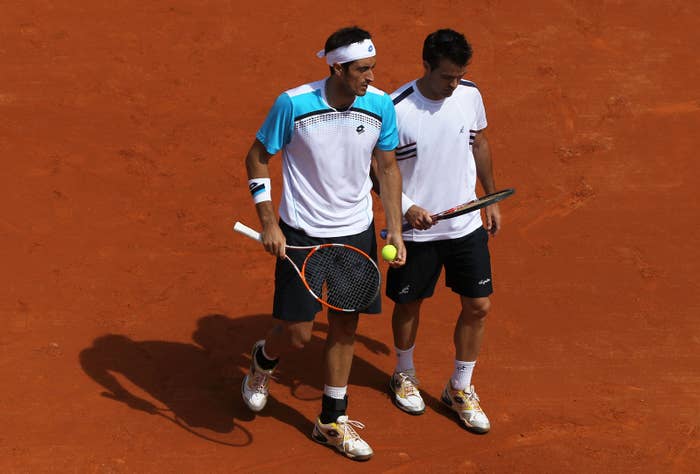 Tennis authorities were urged to launch a full disciplinary investigation into the two Italian players following a landmark inquiry into match-fixing in 2008 – but BuzzFeed News and the BBC revealed in January that the Tennis Integrity Unit, the sport's investigative body, closed the file and allowed both to carry on playing.
Now, the allegations in the Cremona files cast doubt on tennis authorities' claim that match-fixing is not systemic and that evidence is "historical". Roberto Di Martino, the chief prosecutor, said fixing is a "worldwide problem" that happens "very frequently" at "all tournaments".
The files include references to at least 37 players, only eight of whom are Italian and 29 of whom have ranked in the top 50. Prosecutors are still combing through thousands of pages of evidence and say it is not yet clear how many of those named were actually approached or whether some rebuffed the fixers' offers to throw matches. BuzzFeed News is only identifying players who are facing indictment in Italy.
Di Martino said the sport's authorities should use their powers to seize the phones and computers of all the players who are mentioned, to establish whether they were fixing matches. But he said he was dismayed when investigators from its integrity unit ignored the international evidence when they visited Cremona three months ago and seemed "exclusively" interested in the Italian players facing prosecution.
The chat logs reveal the gamblers referred to two top-20 players as their "horses" – a term prosecutors say they used to describe athletes under their control. The gamblers said another player had been "paid easily", and they discussed an alleged plot to get a player to tank a match against an unsuspecting Andy Murray. (The plan did not come to fruition.)
Di Martino, the prosecutor, said he has limited powers to investigate players who are not Italian and had turned over his files to the sport's authorities in the hope that they would pursue the international leads. "As a tennis fan, the international aspect seems more problematic than a situation involving a few Italian players," he said. "It would be possible to identify, possibly hit, many foreign players who definitely are part of this system … And these are not only so-called second-tier tennis players, but also players of some importance."
The prosecutor also criticised the tennis authorities for failing to act on hundreds of alerts from the gambling industry about suspicious betting on tennis matches – including those that are now at the centre of his investigation. "I do not understand why there was no real initiative by the integrity unit to establish if there was something dirty behind this," he said.
Leaders of the integrity unit have repeatedly downplayed the significance of suspicious betting alerts from the gambling industry, which they say are "not evidence". But the sport's governing bodies announced an independent inquiry into the way they have responded to repeated warnings about match-fixing following the January revelations by BuzzFeed News and the BBC. During a parliamentary grilling last month, the unit was branded a "fig leaf" after its leader acknowledged a dramatic increase in the number of suspicious matches flagged by bookmakers over the past four years, from just 14 in 2012 to 246 in 2015.
Separately from the Cremona investigation, the mother of a former player has accused the sport's authorities of covering up evidence about 95 players who were allegedly caught gambling on tennis matches in breach of the sport's rules. Five Italians, including Bracciali and Starace, were suspended in 2007 after a bookmaker supplied a list of players who had been gambling on tennis matches. One player has since died. His mother said that sealed court documents, described to her by a person with direct knowledge of them, showed the bookmaker in fact handed over the names of 100 players — including one global superstar — but she said tennis authorities decided to scapegoat the Italians and ignored the rest of the evidence. Read the full story here.

The Tennis Integrity Unit works in secret and does not comment on its investigations. In response to questions for this story, it said in a statement that it "acts on all evidence" as part of "a long-standing and total commitment to eradicating betting-related corruption in the sport". In a departure from its usual practice, it said it was investigating the new allegations against Bracciali and Starace, who have said they will defend themselves against an application to indict them for conspiracy to commit sport fraud when they appear in court in Cremona on May 18. (After this story was published, the integrity unit posted a statement reiterating that it has not ignored evidence.)

But tennis authorities could have begun investigating those two players almost eight years ago, when they were first flagged by the landmark 2008 match-fixing inquiry following a now notorious match between Nikolay Davydenko and Martin Vassallo Arguello in Poland. A team of former Scotland Yard detectives spent a year investigating suspected fixing by gambling rings in Russia and Italy and handed their extensive findings to the Association of Tennis Professionals, recommending formal disciplinary inquiries into 28 players, including Bracciali and Starace. The sport's authorities went on to create the Tennis Integrity Unit to enforce a "zero tolerance" approach to gambling corruption – but its leaders ignored the former detectives' findings.
In his testimony to a parliamentary committee last month, the current head of the unit, Nigel Willerton, acknowledged that he had never read any of those files or even looked at the names on that list. All the players were allowed to continue competing.
Jesse Norman, chairman of the Commons culture committee that questioned Willerton, said last week: "I was certainly struck when they came in front of the committee that although the TIU itself had been set up in reaction to some pretty clear cases of match-fixing, the people in charge of it now didn't seem to have carried forward an understanding of who the most likely suspects were. And there have been widespread public concerns that the unit itself is not as transparent as it might be."
The newly seized files indicate that by the time the former Scotland Yard detectives recommended Bracciali for further investigation, he was already in frequent contact with the Italian gambling ring. Had tennis authorities used their powers to seize the player's phone and computer records, they might have uncovered that contact. Instead, Bracciali was allowed to carry on playing until prosecutors uncovered the evidence implicating him in the alleged conspiracy to approach other players, including Starace, to fix matches.
When that evidence was eventually uncovered, it was by chance, during an investigation by Italian police into football fixing. In 2011, officers seized the computers of suspected fixers and later happened upon the Skype chat logs that, they say, demonstrate the gang had also hatched plans to corrupt dozens of tennis players.
The story of that evidence can today be told for the first time.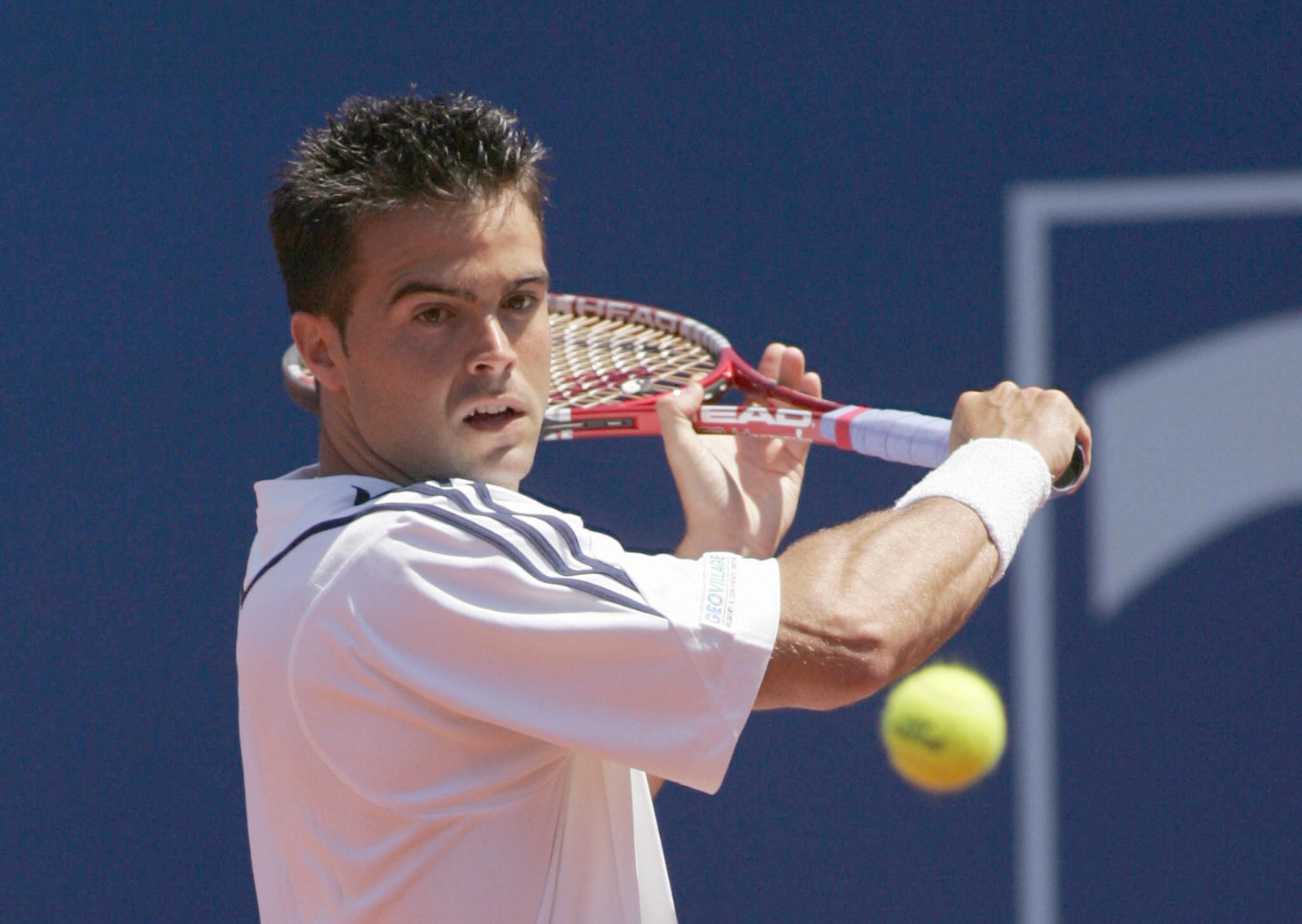 When Daniele Bracciali was approached to fix a match, back in his twenties, he rang his dad. The small, slender player was feeling the thrill of competing alongside global superstars in the French Open, but he had been offered a lot of money to throw it all away. Back in his hometown of Arezzo, tucked in the Tuscan hills, his father was preparing to watch his big match at the tennis club where the player had grown up alongside another of the sport's rising stars, Federico Luzzi. Giuliano says his son phoned home from Roland Garros to say he had been offered $50,000 to fix the match. He says he knew his son would "would have never accepted the money".

Luzzi's mother, Paola Cesaroni, was also at the club that night to support the local boys, and she recalled the phone call. "It was very attractive, $50,000. He was a boy," she said. "He phoned home, he told his father, 'Daddy, this is the problem, what should I do?' His father was mad with rage because – I know him – he is a very honest man."
"Don't do it," she recalls Bracciali's father telling his son. "Because tonight the whole town of Arezzo, all the supporters of your club, are in front of a TV waiting for your match. So play, and win."
Braccali won that night, and the town celebrated. "I told him I was delighted when he won," his father said. But by the time the player was approached by fixers on the ATP tour in Newport a few years later in 2007, he gave the appearance of being more savvy.
"Why don't you give me some figures?" asked Manlio Bruni, the ringleader of an Italian gambling syndicate, in a Skype chat on 10 July 2007. (This chat, like most others in this story, was translated from the Italian.)
"Usually they offer us 50," Bracciali replied.
Bracciali insists he never took any money to fix a game, and would later tell police he was trying to put Bruni off by asking for a "crazy high" sum. But prosecutors say this first approach was the beginning of a grooming process that would suck Bracciali into the gamblers' orbit as they courted him to become a key recruiter for their betting ring. Today prosecutors have applied to the court to indict him along with Bruni, the leader of the gambling syndicate, for playing a pivotal role in a conspiracy to corrupt dozens of other players. They are also seeking to indict his friend and fellow Italian player Starace and three other gamblers on charges of conspiracy to commit sport fraud.
All of the accused deny the allegations. All except one man: the confessed ringleader. Bruni is already indicted for fixing football matches, and prosecutors believe he has cooperated with both investigations in a bid to get a reduced sentence if he is convicted. He declined to respond to questions sent via his lawyer. The story of how he set out, by his own admission, to corrupt the game of tennis reveals the sport's extreme vulnerability to the scourge of match-fixers – and how the authorities have failed, repeatedly, to heed warnings about players being swayed by huge sums of cash.
Tennis superstars rake in millions of dollars through sponsorships, but that glamorous top layer is thin. Below it players make very little. Prize money at lesser tournaments can be paltry, and a year on the tennis tour can set a player back more than £100,000. To someone at that level, a fixing fee could be worth far more than a win.
Bruni was a short, round, bespectacled accountant from Bologna who cut an unassuming figure in person – but his voluminous Skype chats, in which he plotted to corrupt Bracciali and other players, illustrate both his charm and his caution. He showers praise and good cheer on "Braccio" or "Danielone", as he called Bracciali, reassured him when he got nervous, and travelled to his hometown to take him to dinner. The master gambler used multiple accounts to bet on live matches to evade detection, and often used coded language when discussing his fixes.
Bruni informed one of the other gamblers on Skype that he intended to offer Bracciali €20,000 for every "scam" he could deliver.
But when he approached Bracciali before the Newport match, the proposition was explicit. "It is extremely important to win the first set, and if possible go a break ahead in the second," Bruni told Bracciali on Skype. "In this case I can give you much more." He insisted that nothing would be detected. "Don't worry, because by playing live no one will notice unless you tell someone," he said. "We have many accounts."
Bracciali told Bruni on Skype he didn't know his opponent well enough to approach him about fixing the match, and it would be hard to be certain he would win the first set without the agreement of the other player. "Fuck, if I knew him it would be easier," he said. "If the answer is yes I will text you 'long live the King' … Otherwise I will text you 'next time'."
Bruni would later tell prosecutors: "I actually tried to corrupt him by offering him €50,000." He alleged that Bracciali had told him either during that chat or face to face "that on other occasions he was offered €50,000 to lose."
Bracciali did not go ahead with fixing his match in Newport. Bruni claimed in his police interview that the player had "decided to defer, postponing to another occasion."
But that match turned out to be the last ATP singles event Bracciali would ever play professionally. Shortly afterwards he sustained an injury that left him unable to perform on his own and confined him mostly to the doubles game. He would never fix one of his own matches for the Cremona ring. But after that, Bruni told police, Bracciali had "declared himself available to contact the Italian tennis players he knew, to get them to do what I asked, altering in whole or in part the result of the matches."
Bracciali denies ever being involved in fixing matches. When BuzzFeed News and the BBC found him cooling off in the bar of the tennis club in Arezzo where he still knocks up every day, he refused to discuss the case except to insist he is innocent. He told police that he had been lying to Bruni – that through the four years of chat logs, he had never actually approached any other players about throwing matches. As for the initial conversation about fixing a match in Newport, he said it was an attempt to put the gambler off. "By asking €5o,000, I expected that the very high amount would kill Bruni's initiative right away," he said during his interrogation. "It did not happen. Afterwards, I pretended to start initiatives with other Italian tennis players, but that did not happen."
After the Newport match, Bruni informed one of the other gamblers on Skype that he intended to offer Bracciali €20,000 for every "scam" he could deliver.
Bracciali's first job, prosecutors say, was to reach out to his friend and doubles partner, Potito Starace, who was then the Italian No 1 and ranked 31st in the world. On 5 September 2007, Bruni told another gambler: "Today Braccio will try to convince Potitone" – Starace's nickname. Two days later, Bruni reported to the ring that, according to Bracciali, Starace was happy with €30,000 as a fixing fee. The same day, the gamblers discussed opening a bank account in San Marino in anticipation of substantial winnings.
"I talk to Poto," Bracciali said in a message to the gambler. "All good."
Starace told police that he "emphatically" denies ever fixing a match. He said he had never spoken to Bruni either in person or on the phone, and Bracciali had been not been telling the truth in his conversations on Skype. "I can't explain what Bracciali meant about the '30'," he said during his interrogation. The logs contain no direct evidence of any contact between Starace and the gamblers. Instead, prosecutors allege that arrangements were handled in face-to-face conversations between Starace and his doubles partner, Bracciali. And Bracciali himself says he never actually asked his friend to fix any matches and was lying to the gamblers. Starace declined to respond to questions from BuzzFeed News.
Shortly after Bracciali reported on Skype that Starace had said yes, the player met Bruni for the first time in person at a restaurant in Arezzo. Bruni later told police that the pair had discussed the alleged conspiracy over dinner. The gambler said he had handed Bracciali an assortment of phones and SIM cards that he could use "to talk freely on the phones about those topics". Bracciali admitted taking the SIM cards but said this had all been part of his pretence.
"I talk to Poto," Bracciali said in a message to Bruni in October, using one of Starace's nicknames. "All good."
"grandeeeeeeeeeeeee," came Bruni's reply, Italian for "awesooooooooooooome".
Later the same day, Bruni informed the other gamblers in the syndicate: "We bought Potito."

That autumn, the team of former Scotland Yard detectives were wrapping up their yearlong investigation into match-fixing, which had been triggered by the suspicious match between Nikolay Davydenko and Vassallo Arguello in Poland. The team concluded that Russian gamblers had received inside information about the outcome of the match, but they could not prove where it had come from, so both players were cleared. When the Tennis Integrity Unit was formed, the former detectives handed over five ring-binder files of wider evidence implicating 28 players in suspicious matches. The new unit had the powers to seize the phones, computers, bank statements, and internet records of any player who fell under suspicion. But it just locked the evidence away without looking into any of the players.

Mark Phillips, a betting investigator who was part of the 2008 inquiry team, told BuzzFeed News and the BBC in January: "They could have got rid of a network of players that would have almost completely cleared the sport up. We gave them everything tied up with a nice pink bow on top and they took no action at all."
The 2008 team had also warned the ATP about how corrupt players were winning their first set and going up a break in the second before tanking – the exact pattern that Bruni asked Bracciali to follow in his first Skype approach. Phillips called players who did this the "set-and-break mob", explaining that the goal was to lead betters on until "the odds on him are as high as they can be. And then they'll lose all their games from then on. That's how it works."
Bracciali exchanged messages with Bruni over the next months about approaches he said he was making to a string of other top Italian tennis players, court documents allege. All declined requests for comment but told the police Bracciali had never reached out to them about fixing matches. None has been charged with any offences.
One high-ranking player was a source of fascination and frustration to the syndicate. They believed he was fixing for a rival gang and discussed his "scams" constantly, allegedly tasking Bracciali with courting him to join their group instead. He became their white whale – always eluding them, prosecutors say, as they devised scheme after scheme to reel him in.
Bruni planned to use knowledge of matches they thought the player had fixed to try to coerce him into tanking for them too, court documents note. Bruni asked a fellow gambler to send him a "list of all the scams" that the player had been involved in. The associate replied with three matches the player was believed to have tanked. In a confidential document handed to the Tennis Integrity Unit, prosecutors concluded that the repeated references to these "scams" suggest "the size of the offending conduct of the tennis player".
One of these matches had been flagged to the Tennis Integrity Unit by the Scotland Yard detectives in 2008, after they noted that a suspicious group of Russian betting accounts had made more than £100,000 betting on this player to lose. His name had been on the list of 28 players they advised the new unit to investigate along with Bracciali and Starace.
The gamblers also discussed a match they believed he had planned to throw against the British No 1, Andy Murray. There is no suggestion that Murray knew of this alleged scheme or had any part in it. In the end, the gamblers were not able to carry through with their plan, and they said they suffered heavy losses.
Bruni told prosecutors in his interview that his own gambling ring never succeeded in recruiting this player because he was working for another syndicate. He has previously been flagged to the tennis authorities as a suspected fixer eight times by bookmakers, gambling watchdogs, independent integrity investigators, foreign police forces, and – now – the Cremona prosecutor without ever being sanctioned.
Over the four years from 2007 to 2011, the files show, the gambling ring discussed manipulating the betting on 37 players including eight Italians. The discussions were generally vague and used coded language – with instructions to give a player "80 oranges" if he "brings home the first basket", for example, which Bruni later told police had meant €80,000 if he won first set before tanking. And, when the topic got too hot to handle on Skype, the burner phones would come into use.

But despite all this apparent caution, prosecutors say they can prove the ring paid Starace to fix at least two matches – and they have identified suspicions about 30 more matches involving other players.
Bruni told police he had offered Starace €50,000 to lose a match against the German Daniel Brands in 2009. There is no suggestion that Brands knew of, let alone participated in, the alleged fix. The gamblers bet heavily against Starace using two different accounts, and he withdrew from the match after the first set. But the internet gambling company Betfair spotted the suspicious activity and suspended the account through which they had wagered much of the money – around €60,000 – refusing to pay out their winnings. Bruni later claimed to police that this left the syndicate with the comparatively paltry windfall of between €15,000 and €20,000 from the second account, which he felt honour-bound to give to Starace. He said he had sent one of his gamblers to deliver it to the player personally in cash.
"Did he like the cash?" Bruni asked another gambler that evening on Skype.
Instructions to give a player "80 oranges" if he "brings home the first basket" meant €80,000 if he won first set before tanking.
"Still hasn't seen it!" the gambler replied. "But Braccio told me that he was very happy." Bruni responded with a cash emoji.
Another gambler in the ring told the police that the winnings on the match were in fact higher – around €60,000 – and Bruni had asked for Bracciali's bank details so he could pay the player his cut for helping to arrange the fix.
There is no evidence that Starace was in direct contact with the gambling ring in relation to this match, and in his police interview he categorically denied agreeing to manipulate it or accepting any money.
The second match prosecutors say they can prove Starace fixed at Bracciali's request was against the Spaniard Daniel Gimeno-Traver in Barcelona in April 2011. There is no evidence that Gimeno-Traver knew about or was involved in the alleged fix. Starace was allegedly offered €25,000 to lose – and €50,000 if he followed the set-and-break pattern. He went on to win the first set and lose the second before withdrawing in the third.
The syndicate bet €50,000 on the match and more than doubled their money. But, again, Betfair spotted the suspicious betting and the account was shut down. Bruni would later tell police that this spooked Bracciali, who "began to worry immediately about the chat that he had sent through my terminals".
Starace categorically denies that he fixed this match and said the claims about him in the Skype logs were made up.
That same month, Starace had made it all the way to the ATP final in Casablanca and was preparing to face the Spaniard Pablo Andújar when Bruni received an alarming phone call. The gambler had held back from asking Starace to fix such a big match because, he told the police, the player "had always said that he would have been able to lose a first or second round but never a final".
However, just before play began, Bruni told prosecutors, a gambling contact called to inform him "that he had learned from reliable sources, who he did not mention, that the final match of the following day had been fixed. He told me that Starace had taken €300,000 to lose." There is no suggestion Andújar knew about or was involved in it.
The prosecutor's formal indictment application states that Bruni and Bracciali expressed "disbelief" about Starace allegedly "'selling' the match" for such a high fee. "Three hundred thousand euros was a sum that we could have never afforded," Bruni told police. "Therefore, we had not even minimally made assumptions to make contact for that game." He said he was "astonished".
According to the charging documents, Starace appeared to be seeking to break his exclusive relationship with the Bruni ring. Sources close to the investigation say they believe he had made contact with a bigger, wealthier international gambling syndicate. Bruni told police that he had reached out to Bracciali to ask whether this was true. "Bracciali, as can be seen from the chat, reassured me that what I had envisaged could not have occurred," he said.
"I don't believe it," Bracciali had written to Bruni on Skype. "For me it's bullshit."
Starace went on to lose the match in straight sets. Interviewed by police, he said: "I emphatically deny any arrangement to lose a match in a tournament that meant an excellent result for me since it was an ATP final."
Weeks later, police swooped on Bruni's home in Bologna and seized his computer. He was placed under house arrest along with 16 suspected conspirators in a gambling ring suspected of corrupting scores of Italian football matches. The prosecutors leading the investigation were unaware that the gamblers had any involvement in tennis.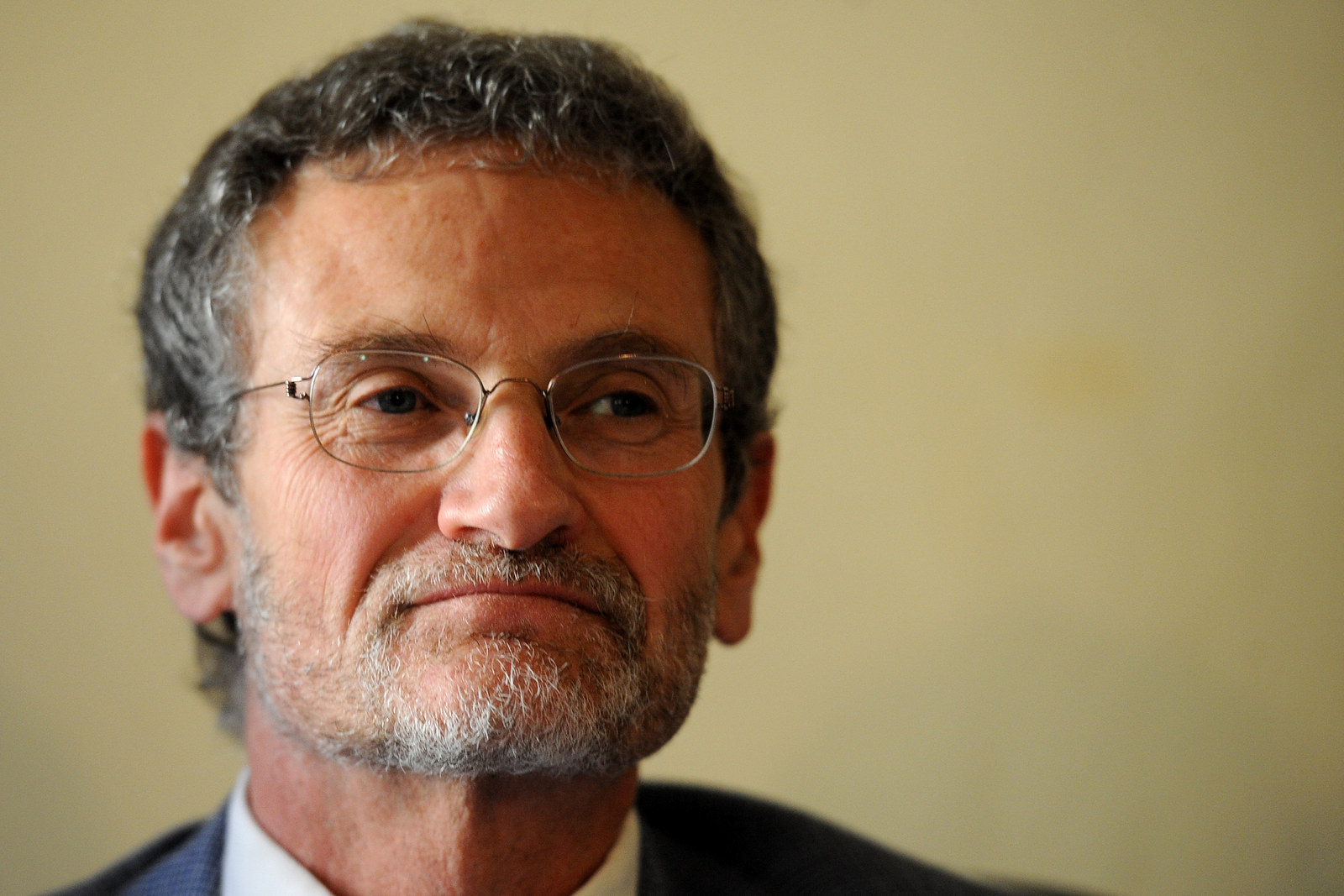 Cremona's chief prosecutor, Di Martino, sifted through the vast haul of seized computer evidence in his frescoed office deep within the city's vaulted justice building. Di Martino had gone grey prosecuting big cases in Cremona, and he cut an austere figure in wire-rimmed spectacles. Since the arrests in 2011, he had painstakingly pieced together evidence of a global crime syndicate that made millions of dollars betting on rigged Italian football matches and other games across the world. His investigation resulted in more than 100 indictments and had seen around 20 players banned from the game for fixing.

For three years, as Di Martino prosecuted the football cases, there was not a hint of trouble for the tennis players whose secrets lay stored in Bruni's computer. Bracciali and Starace made the men's semifinals of the French Open as a doubles team in 2012 and made it to the third round of the Australian Open. Bracciali won matches at Wimbledon and represented Italy in the London Olympics.
Bruni was a small cog in the massive football-fixing operation, but when Di Martino eventually got round to sifting through his Skype files he began to suspect that a second sport had been compromised, and that Bruni might have played a key role.
Bracciali had just got back from a tournament in Kuala Lumpur at the end of September 2014 when he awoke to the news splashed all over an Italian paper that prosecutors had connected two unnamed tennis players with the now notorious football-fixing ring.
Bracciali got straight on a train to see Bruni. "He ran to Bologna to meet me as soon as he heard," Bruni would tell the police. Bracciali confirmed this. "We met in the place I chose, and I asked him if he had been spreading lies about me," he said during his interrogation.
Two weeks later, the newspaper Il Corriere della Sera went further with the claims. This time it named Bracciali and Starace, and printed snippets of Bruni's chat logs that its reporters had obtained.
The two players were getting ready to play a first-round doubles match at the Kremlin Cup in Moscow when the story broke. Starace read what his friend had written on Skype and rounded on him. "I got angry with Bracciali and he told me this had nothing to do with me," Starace would later tell the police. "When he chatted with these people he described as friends, my name came up. When I asked why he added my name, Bracciali answered, 'I screwed up.'"
Bracciali also recounted the episode in his police interview. "I could not deny I had written these chats; we talked about it all day," he said. "The screw-up was mentioning his name without his knowledge of the situation."
When they returned from Moscow, both players received a visit from the police. Starace denied any knowledge of the match-fixing and said Bracciali had just been speaking out of turn in his chats with Bruni. Bracciali himself said he had made up all the conversations about fixing with other players he had recounted on Skype – and the other Italian players all denied that he had ever asked them to rig a match.
The Italian Tennis Federation asked prosecutors for all the evidence relating to the two players and opened an investigation. The following summer, they were both banned for life from the Italian game. They won an appeal – but then that ruling was overturned, and the lifetime bans were reinstated. World tennis authorities, however, have imposed no sanctions and told BuzzFeed News and the BBC that the players were "innocent until proven guilty".
Di Martino was preparing a criminal case against the two players, after amassing thousands of pages of evidence and hours of taped police interviews. He has applied to indict them both as part of a conspiracy to commit sport fraud along with four gamblers.
But as the investigation progressed, Di Martino was unravelling an ever-wider web, extending far beyond the boundaries of Italian law.
The internet logs appeared to show that Bracciali had agreed to approach a range of foreign players for Bruni. He had asked the gambler how much he could offer one foreign player for a fix in February 2008 and was told to put up €10,000. The gamblers referred to a high-ranking international star they said they had managed to pay "easily", and Bracciali said he was regularly meeting another to explore whether he could be persuaded to rig his matches.
By 2011, Di Martino discovered, two other members of the syndicate were discussing relationships they claimed to have formed with two more top-ranking players. They referred to them as "horses" – people they believed they could control, prosecutors said.
The gamblers referred to certain players as "horses" – people whose actions they believed could control.
The logs show that in February 2011, a member of the syndicate reported that he had "convinced" one of the players, and sent a message that night referring to him as "My horse". Later, he wrote that he had met the player and said, "We are friends now." The gambler noted that he now had a "conflict of interest" because the player was due to face another "horse" of his if he went through to the second round of a forthcoming tournament. He added: "slowly my horses are coming to papa."
One of those players was flagged up to the Tennis Integrity Unit in 2010 by the international gambling watchdog ESSA after its members reported suspicious betting on his performance in a match. In 2013, his name was handed to police on a list of alleged fixers drawn up as part of a plea bargain by a player convicted of corrupting matches. He has never been sanctioned in any way by the tennis authorities.
When he pulled all the international evidence together, Di Martino says, he felt sure he was on to something big. Of the 37 players named in the files, 29 were foreign. The documents bristled with evidence of a "widespread phenomenon at an international level", he said. "There are many signs that are not coincidences that make us understand that this is a problem regarding not just Italian tennis players but also a problem that we could say is of a worldwide nature."
If the 37 players named in the files were all Italian, he said, they would "surely" be investigated. But since most of them were beyond his purview, he handed over all the evidence he had gathered to the Tennis Integrity Unit, with the expectation they would pursue it.
Instead he got a visit from integrity unit investigators who did not seem to care about all those other players. "Those who came seemed only interested in the story of Bracciali and Starace," Di Martino said. "They had a greater interest in the exclusively Italian events … instead of the events of an international character." The Tennis Integrity Unit did not respond to questions about Di Martino's wider evidence against international players.
After BuzzFeed News and the BBC published its investigation in January, prime minister David Cameron said he was "deeply concerned" by the revelations and demanded that tennis authorities "investigate as soon as possible". Days later they appointed the prominent barrister Adam Lewis to conduct an inquiry into the evidence, promising "nothing is off the table" and the review team could "look at anything, they can talk to anyone, investigate anything".
But Di Martino remains baffled about why they do not appear to be after the foreign players in his files. "I believe they should do more," he said.
Read more: Tennis Covered Up For 95 Gamblers, Says Family of Suspended Player
UPDATE
The story has been updated to include a response that the Tennis Integrity Unit posted after this story was first published.