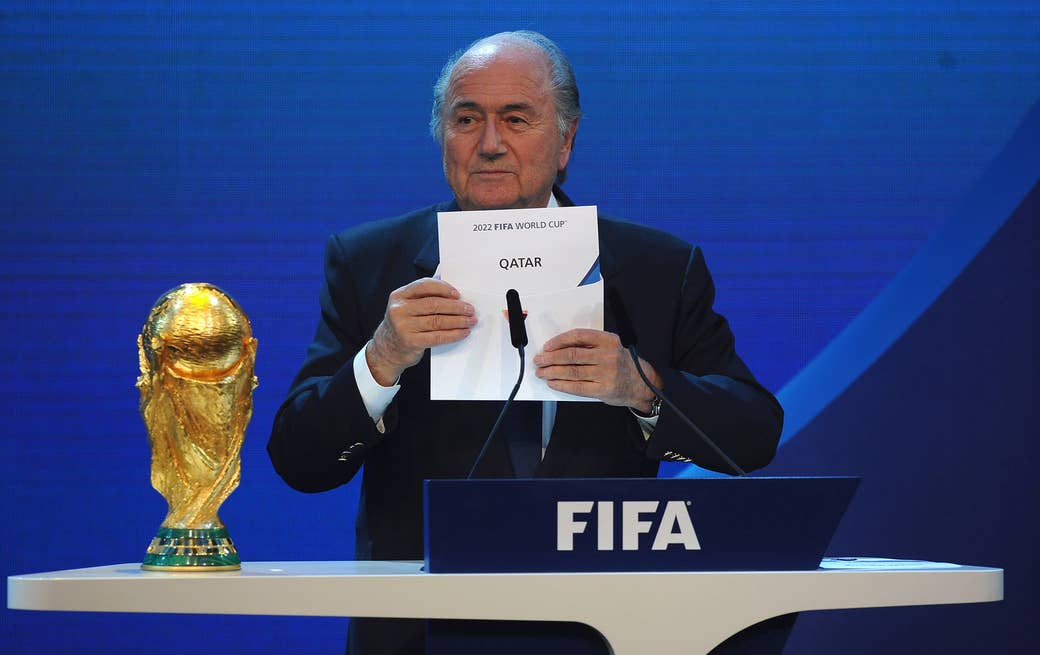 Last November, FIFA announced triumphantly that an internal inquiry had cleared Qatar and Russia of allegations that they secured the 2018 and 2022 World Cups through massive bribes and corruption. But FIFA's own investigator, Michael Garcia, quickly resigned in outrage, saying the published summary of his work contained "numerous materially incomplete and erroneous representations of the facts." In the months since, FIFA has doggedly refused to release his report publicly — and now, ironically, its attempt at a cover-up may bring about its downfall.
Swiss prosecutors did get access to Garcia's full report, and they've made it the basis for their criminal probe into the staging of the World Cups. Their investigation was announced Wednesday after the FBI swooped on the sleepy splendor of Zurich's Baur au Lac hotel to arrest six of its top officials over allegations of systemic corruption that they had turned the world's most popular sport into a "criminal enterprise."
A source close to Garcia said Wednesday evening that the final report contained enough evidence to warrant a criminal investigation — even though his inquiry had been hamstrung because he lacked the power of subpoena. The source added that he was confident that "things will come out."

However, he warned that FIFA will never respond properly to the evidence of corruption until its president, Sepp Blatter, who is expecting to be elected for a fifth four-year term on Friday, is deposed. "Nothing's going to change as long as the current administration is there," he said, confirming that he is backing Blatter's rival for the presidency, Prince Ali bin al-Hussein of Jordan, in the election. "I'm pulling for the prince," he said. "I would love to see him win because I think he would bring some reform."
A senior member of FIFA's leadership last night joined calls for the election to be halted to stop Blatter's expected re-coronation. He also said he hoped the Swiss prosecution would lead to Qatar and Russia being stripped of the right to host the World Cup.
Theo Zwanzinger, the German FIFA executive committee member who is set to retire after the congress in Zurich this weekend, said prosecutors would evaluate Garcia's findings: "If necessary they'll file a case, and then I hope that the World Cup awards will not remain valid." He added, "There must and will be pressure put on Blatter to postpone the elections," but warned, "I don't think it will be sufficient."
Sources close to Prince Ali say the presidential challenger is reluctant to call for a postponement. He is said to be confident that he has secured the backing of 90 federations — 15 short of a majority — and is hopeful that the current crisis will tip the ballot in his favor. The prince is telling supporters he has won widespread backing from three main voting factions — CONCACAF, CONMEBOL, and UEFA.
The prince has been vocal in calling for Garcia's report to be published since the German judge in charge of world football's adjudicatory chamber, Hans-Joachim Eckert, announced it would stay under lock and key forever last autumn.
The treatment of the Garcia report shows the extraordinary lengths to which FIFA has gone to protect Russia and Qatar. Garcia, a former U.S. attorney based in Manhattan, and his team spent two years and more than £6 million investigating World Cup corruption, but they were frustrated by their inability to compel witnesses or seize documents. FIFA also refused to offer witnesses protection against legal reprisals by any officials implicated by their evidence, so many would-be whistleblowers stayed silent.
The source close to Garcia believes many of the dead ends the investigator encountered may now be blown open by Swiss prosecutors, who have full subpoena powers and who raided FIFA's Zurich headquarters on Wednesday to seize documents.
He said Garcia had taken the "very difficult" decision to resign after FIFA bowdlerised his report: He had wanted to stay because "he really wanted to make changes," but that "he didn't like the way it was going and so he stepped away." The decision by the Swiss authorities to launch an investigation based on his work "is really making him look good," the source said.
FIFA agreed to hand the report to Swiss prosecutors last autumn, after coming under huge media pressure to make its contents public. The Swiss attorney general announced Wednesday that the investigation centers on suspicions that some individuals "unjustly enriched" themselves through criminal mismanagement of the World Cup bidding process, and that money was laundered through Swiss bank accounts.
In a strange turn of events, FIFA is actually listed as the injured party, because it is effectively the owner of the World Cup and Swiss law holds that no one should be unjustly enriched by someone else's assets. There is, however, no Swiss legislation governing bribery in relation to FIFA votes because it is incorporated as a not-for-profit organization, despite having cash reserves of $1.5 billion, and therefore falls outside the country's anti-corruption laws.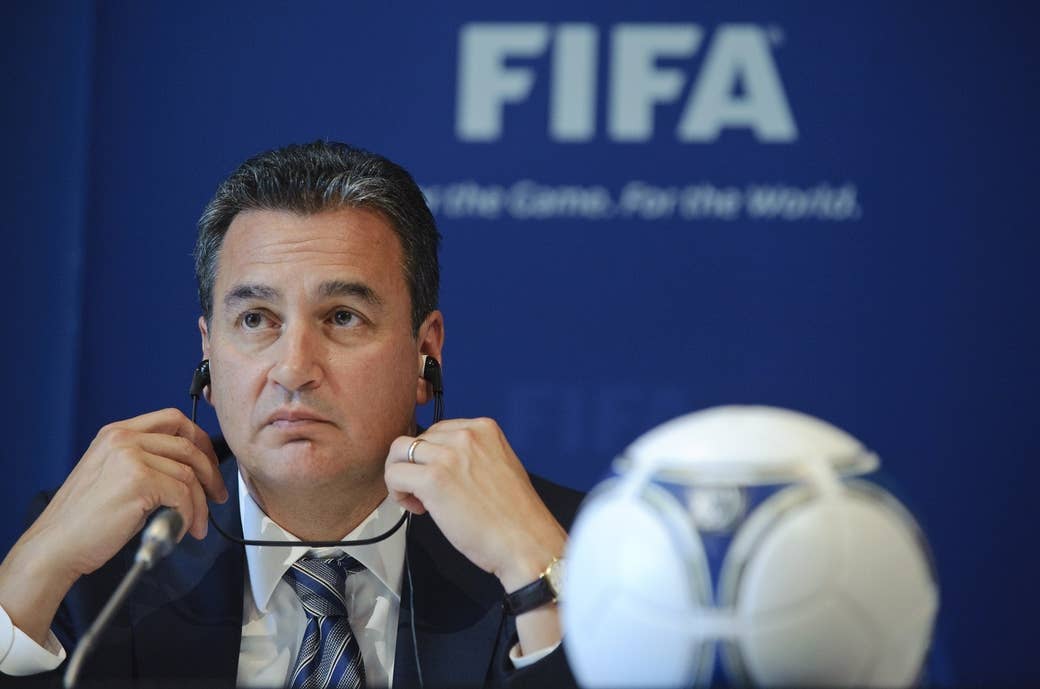 Still, when FIFA's beleaguered communications director, Walter De Gregorio, stepped out into the glare of flashbulbs on Wednesday after the arrests and investigations were announced, there was one thing he wanted to make absolutely clear: Russia and Qatar would be keeping the World Cup.
"I can say what I can say as the president said in past press conferences," he told the packed auditorium. "The World Cups in 2018 and 2022 will be played in Russia and Qatar."

For the past four years, this has been FIFA's constant refrain. In 2011, the Sunday Times uncovered allegations that Qatar had paid massive bribes to FIFA voters to obtain the right to stage the 2022 competition, which were passed to a parliamentary inquiry. "What shall we do? Nothing," Blatter, 79, told a press conference. "The World Cup 2022 is not touched by that."
Last summer, my former colleague Jonathan Calvert and I published evidence in the Sunday Times from a vast trove of leaked documents showing how Qatar's most senior football official, Mohamed bin Hammam, used a multimillion-dollar network of slush funds to bribe dozens of officials to support the country's bid. Again, FIFA stood firm — as it did in the face of growing protests over the deaths of hundreds of workers on Qatari World Cup construction sites; fury across Europe at the decision to throw the football calendar into chaos by moving the 2022 tournament to the winter; and escalating hostilities between Russia and the West.
The full story of bin Hammam's plot to buy the World Cup for Qatar is detailed in a new book that I co-authored with Jonathan Calvert, The Ugly Game. It highlights not just the rampant bribery that swung the bidding process, but the reasons behind FIFA's absolute refusal to consider re-running the World Cup ballot despite the overwhelming evidence of corruption.

Testimonies gathered from bin Hammam's advisers, leaked electronic messages between his aides and senior FIFA sources suggest that Qatar made a backroom deal with Blatter to ensure it would never lose the right to host the World Cup. The deal, according to the sources, was that bin Hammam would withdraw from the 2011 FIFA presidential election, in which he was challenging Blatter, in exchange for a promise that no harm would come to the 2022 tournament.
"Blatter had told Qatar that he would expose their bid unless they made bin Hammam pull out," a source close to the billionaire told us. "He told me there was a deal and he was forced to withdraw."
The book also sets out the full evidence from the FIFA files leaked to the Sunday Times, which soccer's governing body has steadfastly ignored. It reveals how the billionaire used 10 slush funds to pay out more than $5 million to football officials across Africa and Asia to drum up a groundswell of support for the bid. He also paid $1.6 million to the FIFA voter Jack Warner — one of the 14 officials charged with corruption by the FBI yesterday — in the years before and immediately after the vote, and paid the Tahitian voter Reynald Temarii €305,000 to stop his confederation casting its ballot for Australia. It exposes bin Hammam's use of Qatar's vast sovereign wealth to curry favor for the bid, for example by brokering a major gas deal for the Thai voter Worawi Makudi. The official Qatar 2022 bid committee denies that he was working on its behalf.
Garcia did not examine any of the evidence from the FIFA files, instead announcing mysteriously that he was shutting down his inquiry early the day after the first stories were published. But the source close to his investigation insisted the former prosecutor had uncovered plenty of evidence of his own which is now under examination by the Swiss authorities.
A central plank of Garcia's case in relation to Qatar is understood to concern a friendly match played in Doha between Brazil and Argentina — the countries of two key FIFA voters — two weeks before the World Cup ballot in December 2010. The match was financed by a Qatari billionaire with close links to the royal family who channeled large payments to entities associated with the Argentine and Brazilian football associations. The source suggested this was likely to be the subject of further enquiries. "It's a question of who got money, how it was televised, and how did the sponsorship work," he said.

Garcia's report also raised concerns about "questionable conduct" by two consultants to the Qatar 2022 bid, although FIFA's ethics judge Hans-Joachim Eckert ruled that no action could be taken against them because they were not football officials. It contained evidence about Qatar's use of its Aspire Academy for Sporting Excellence to promote its World Cup bid and raised criticisms of the payment of $1.8 million to the Confederation of African Football to sponsor its annual congress in Angola in the year of the vote.

The report also highlighted the payment of €305,000 from bin Hammam to Temarii in 2010. The bribe, first exposed by the Sunday Times last summer, was in exchange for Temarii's agreement to prevent his confederation, Oceania, from participating in the ballot, in order to block its intended vote for Qatar's rival, Australia. Temarii was banned from football for eight years earlier this month for accepting the payment.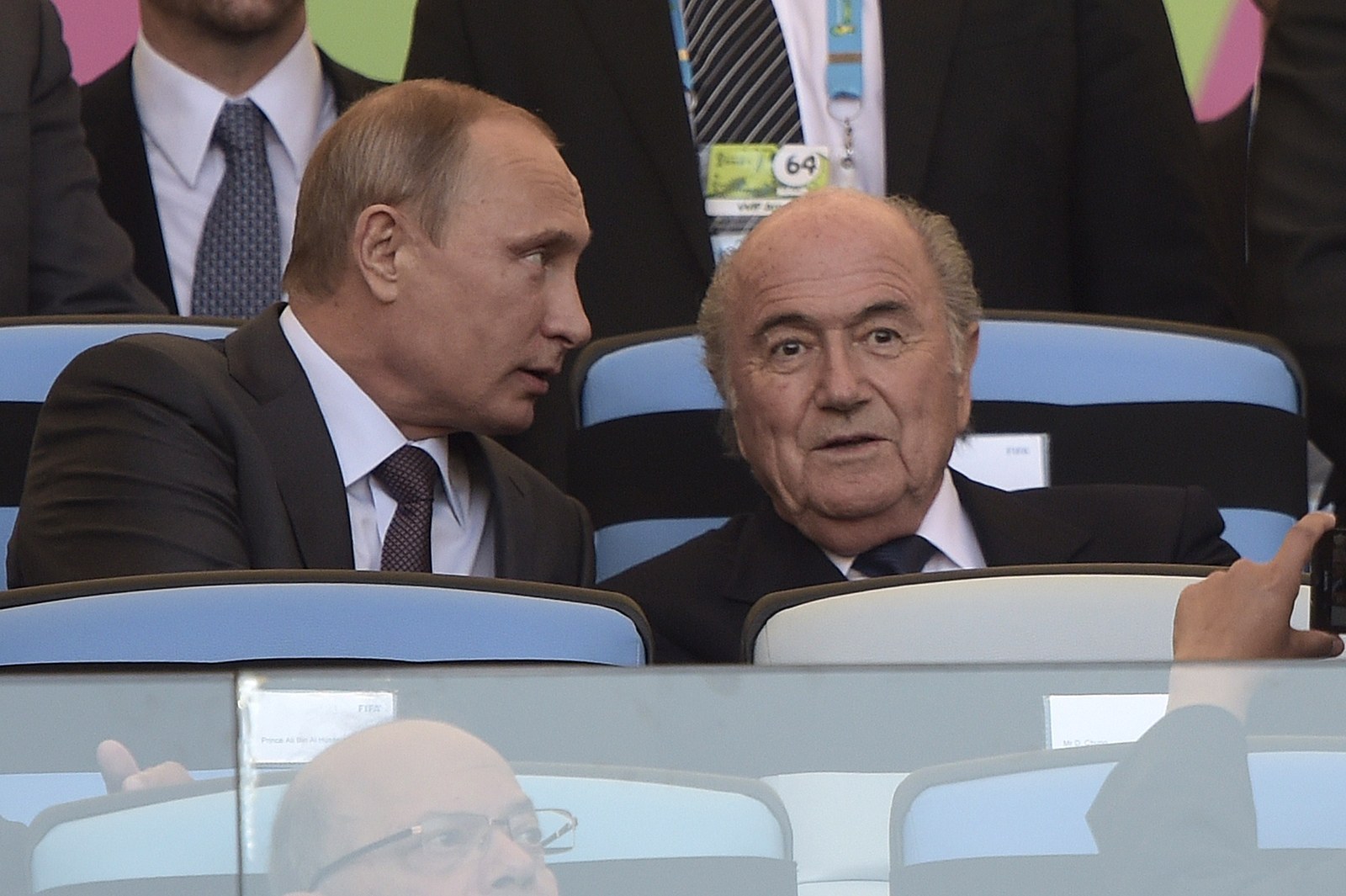 There were also questions over the Russian bid — but Garcia was unable to travel to Moscow to question its 2018 team because the government banned him from entering the country amid a diplomatic spat with the U.S. His deputy, Cornel Borbely, did fly to Russia — only to be told that all the computers used by the bid had been returned to a hire company and subsequently destroyed. Consequently, they said, no trace remained of any documents, accounts or emails related to their campaign.
Garcia was able to examine a database of intelligence gathered by the team bidding for England to host the 2018 tournament. This contained multiple allegations that its Russian rivals made corrupt deals to swing the ballot. Details of the database were published by a parliamentary inquiry into the 2022 bidding contest after being sent to MPs by the Sunday Times last year. It included intelligence gathered by a network of former MI6 spies working for the England bid, which suggested that Russia had brokered a vote-rigging pact with Qatar via a major bilateral gas deal.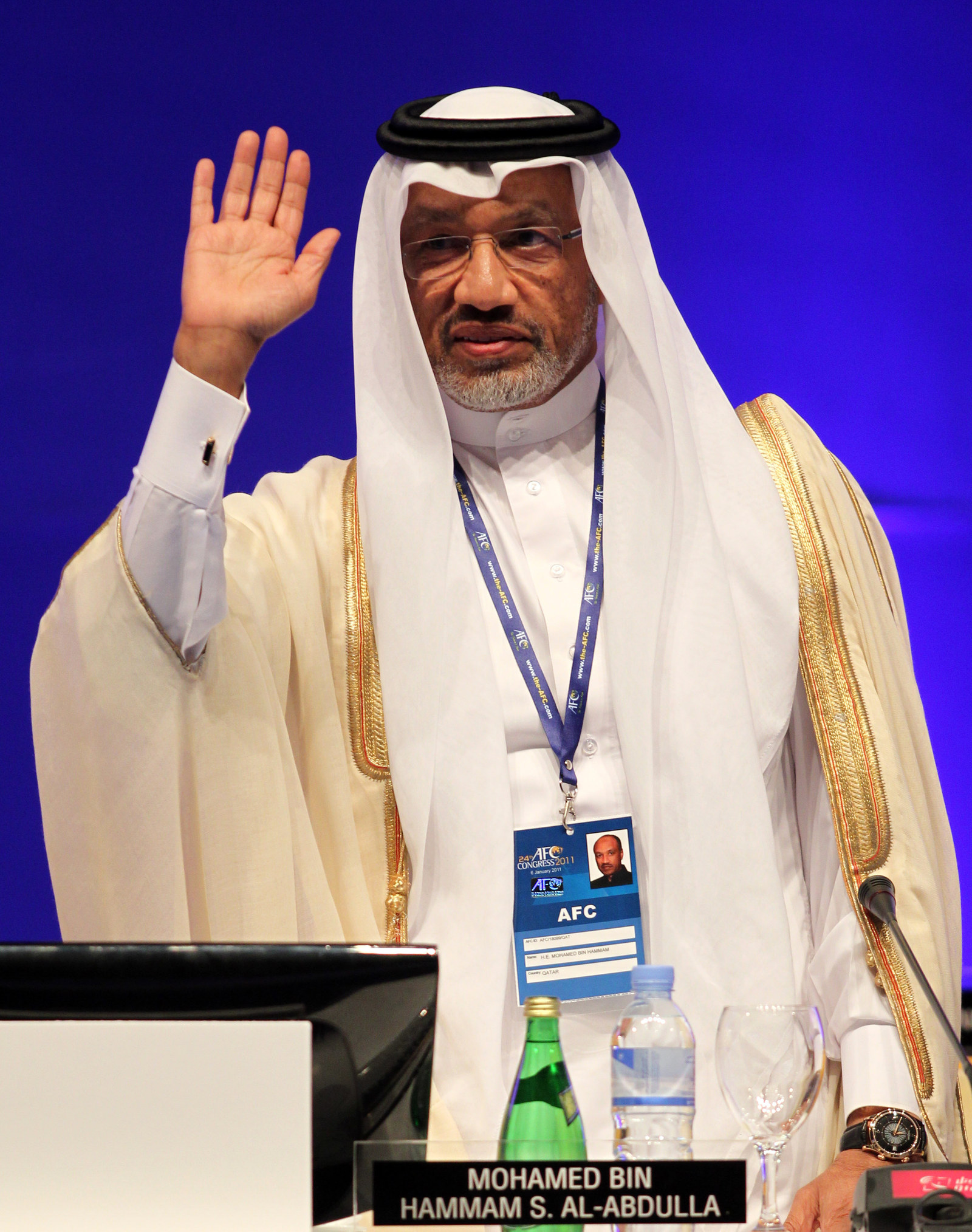 There were also reports that then-Prime Minister Vladimir Putin had tasked a cabal of trusted oligarchs with doing "deniable" deals with FIFA officials, and had ordered a raid on Russia's state art collection to give priceless paintings to two voters. Michel Platini, the UEFA president, denied strongly that he had been given a Picasso by the Russian bid. But another voter, Michel d'Hooghe, admitted he had been given an "ugly" landscape that he believed had no value. The Russia 2018 bid team strenuously denies any wrongdoing.
England's database also contained intelligence suggesting that Blatter had attended private meetings with the Russian oligarch Roman Abramovich in South Africa, after which the FIFA president became "absolutely committed" to the country's bid and "hit the phones" with Putin the night before the ballot to try to garner votes. It is not known whether the Swiss authorities have been given access to records from the England 2018 database gathered by Garcia.
Even as prosecutors in Zurich begin to delve into the evidence of criminality in the 2018 and 2022 bidding race gathered by Garcia and seized yesterday from world football's headquarters, and FBI officials began to question the officials arrested in their own investigation, FIFA maintains its insistence that the two tournaments will go ahead in Russia and Qatar come what may.

But with the FBI closing in on Zurich from all angles — and refusing to rule Blatter himself out of their investigation — it may be that time is running out for the most powerful man in world football, and for everything he protects.