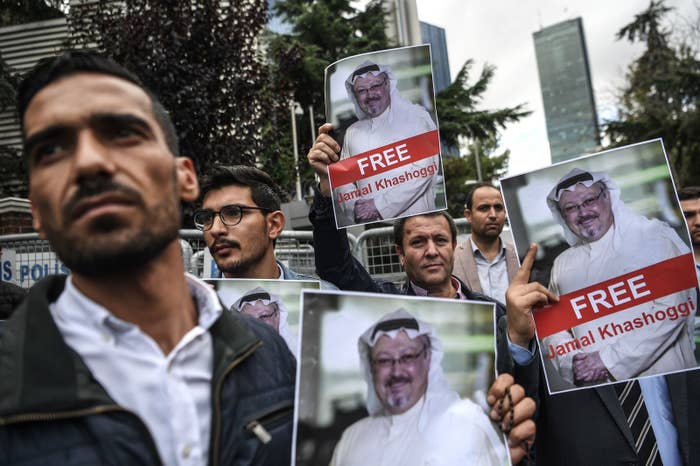 Turkish authorities investigating the disappearance of Saudi journalist Jamal Khashoggi will search the Saudi Consulate in Istanbul, officials said Tuesday, amid speculation that the Washington Post contributor was killed by his own government.
The Turkish Foreign Ministry said in a statement that Saudi authorities had given permission for a search, saying they were "open to cooperation."
Khashoggi, 59, who writes for the Washington Post's Global Opinions section, disappeared on Oct. 2 after going into the consulate to obtain documents he needed to marry to his Turkish fiancée, Hatice Cengiz.
Yet despite affirmations from Saudi officials, Cengiz said he never came out.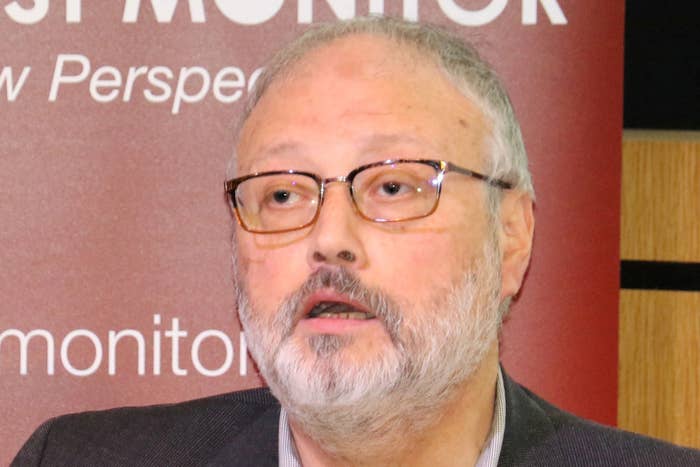 Khashoggi, a critic of the Saudi government, moved to the United States last year, believing he was unsafe.

The announcement comes after the Washington Post published a CCTV image it said showed Khashoggi walking into the Saudi Consultate — the last time he was seen on camera.
Saudi Arabia's Crown Prince Mohammed bin Salman Al Saud told Bloomberg that Khashoggi left the consulate after a short while, but Saudi Arabia has not offered evidence of his departure.


"My understanding is he entered and he got out after a few minutes or one hour. I'm not sure. We are investigating this through the foreign ministry to see exactly what happened at that time," the prince said.
Turkish officials have said that Khashoggi was killed there in a "preplanned murder," possibly after being tortured, by a 15-member team that "came from Saudi Arabia." One official told the head of the Turkish-Arab Media Association that Khashoggi's body had been dismembered and smuggled out of the consulate.
Turkish President Recep Tayyip Erdogan said Saudi Arabia should provide evidence the journalist left the building, telling a press conference, "He entered the general consulate himself and if he has entered by himself and if he did not exit it, of course this should be proven by the general consulate."
Turkish police have not yet put forward evidence to substantiate the claims.
Washington Post CEO and Publisher Fred Ryan issued a statement on Twitter Tuesday evening saying that the Post had "not received any satisfactory answers" from the Saudi and Turkish governments.
"For the sake of Jamal's family, we call again for answers about Jamal and his whereabouts. Silence, denials, and delays are not acceptable. We demand to know the truth," Ryan wrote.
The UN human rights office said Tuesday it would be "truly shocking" if reports of his death are confirmed. Spokesperson Ravina Shamdasani said the office is urging Turkey and Saudi Arabia to carry out an "impartial and independent investigation."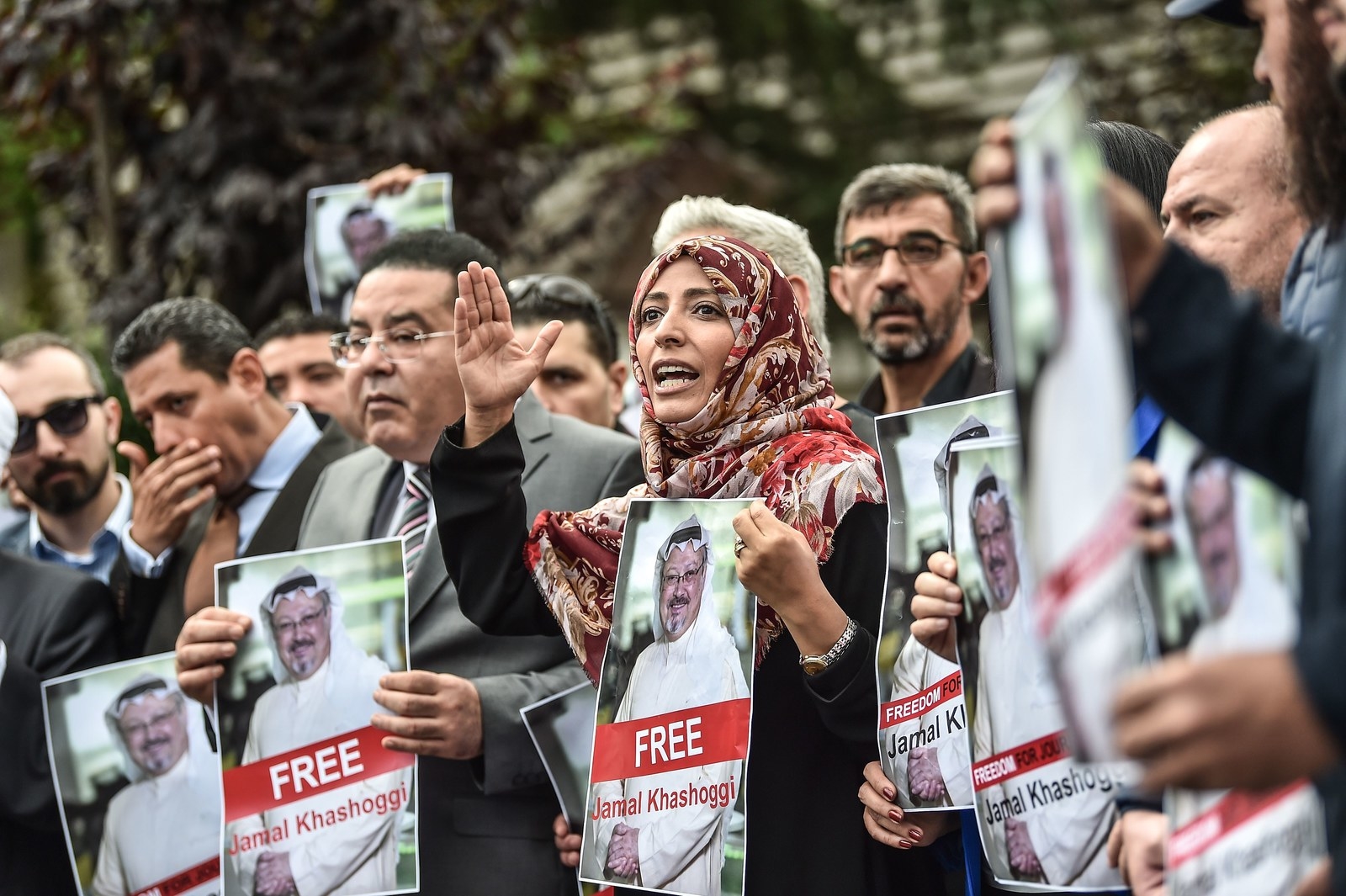 Protests have been taking place outside the consulate, attended by Yemeni Nobel Peace Prize laureate Tawakkol Karman and Egyptian opposition politician Ayman Nour.
Saudi Arabia let Reuters tour the consulate on Saturday to show that Khashoggi was not present. "I would like to confirm that ... Jamal is not at the consulate nor in the Kingdom of Saudi Arabia, and the consulate and the embassy are working to search for him," the consul general told the news agency.
The case has attracted the attention of senior politicians in the US, including Vice President Mike Pence, who tweeted that "The free world deserves answers."
Secretary of State Mike Pompeo called on Saudi Arabia to support the investigation and "be transparent" about the results.
President Donald Trump said Monday afternoon that he was "concerned" about Khashoggi and that he hopes the situation "will sort itself out."
Writing in the Washington Post, Khashoggi's fiance Hatiz Cengiz pleaded with Trump to "shed light on Jamal's disappearance" and for bin Salman to release more footage. She said she was "confident in the abilities of Turkish officials" but did not want to believe Khashoggi was dead.
"I don't know how I can keep living if he was abducted or killed in Turkey. Although my hope slowly fades away each passing day, I remain confident that Jamal is still alive," she wrote. "Perhaps I'm simply trying to hide from the thought that I have lost a great man whose love I had earned."