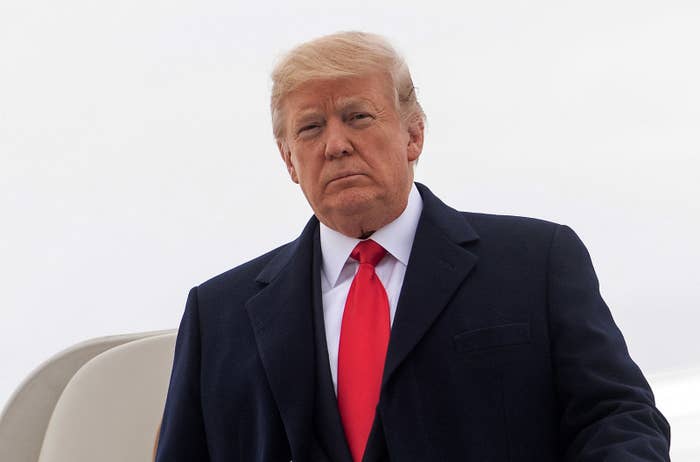 President Trump said there will be "severe punishment" for those involved in the disappearance of Saudi journalist Jamal Khashoggi, but avoided saying whether he would halt military aid to Saudi Arabia if it proved to be implicated.
Excerpts of Trump's interview with CBS's 60 minutes, released Saturday but due to air Sunday night, come as investigators examine allegations that Khashoggi was killed by his own government, and days after he came out against suspending arms sales to its regime.
Khashoggi, 59, who writes for the Washington Post, was last seen Oct. 2 entering the Saudi Consulate in Istanbul, where he had gone to obtain documents he needed to marry to his Turkish fiancé, Hatice Cengiz.

Turkish intelligence accused Saudi Arabia of ordering Khashoggi's murder inside the consulate, but the Saudi authorities dismissed the claims as "lies and baseless accusations," and insisted that Khashoggi left the building that day.

Asked whether Saudi Arabia was involved, Trump said, "Well, nobody knows yet, but we'll probably be able to find out."
"It's being investigated, it's being looked at very, very strongly. And we would be very upset and angry if that were the case. As of this moment, they deny it, and they deny it vehemently. Could it be them? Yes."
The president said Crown Prince Mohammed bin Salman denied the allegations in a phone call with his son-in-law, Jared Kushner.

"We're going to get to the bottom of it and there will be severe punishment," he added.
The US provides Saudi Arabia with military assistance for its military campaign in Yemen, which the UN said has killed thousands of civilians. Last year, the US finalized an arms deal with Saudi Arabia worth an estimated $350 billion over the next decade.
Now a vocal contingent in Congress that has long pushed for the US to cut off that assistance is using the Khashoggi case to ramp up pressure on the administration.
Asked by CBS's Lesley Stahl what form punishment could take in light of those demands, Trump said "it depends on what the sanction is."
"They are ordering military equipment. Everybody in the world wanted that order. Russia wanted it, China wanted it, we wanted it. We got it, and we got all of it, every bit of it."
But he hesitated when asked whether the US would end that order.
"Well, I'll tell you what I don't want to do. Boeing, Lockheed, Raytheon, I don't want to hurt jobs. I don't want to lose an order like that. And you know what, there are other ways of punishing, to use a word that's a pretty harsh word, but it's true."

The interview marks a significant departure from comments he made at the beginning of the week, when he said that he hopes the situation will "sort itself out."
"There's a lot at stake. And, maybe especially so because this man was a reporter. There's something — you'll be surprised to hear me say that — there's something really terrible and disgusting about that if that was the case so we're going to have to see."

On Saturday, UN Secretary-General António Guterres stressed the need for a "strong request for the truth," adding that he fears the disappearance could become the "new normal."