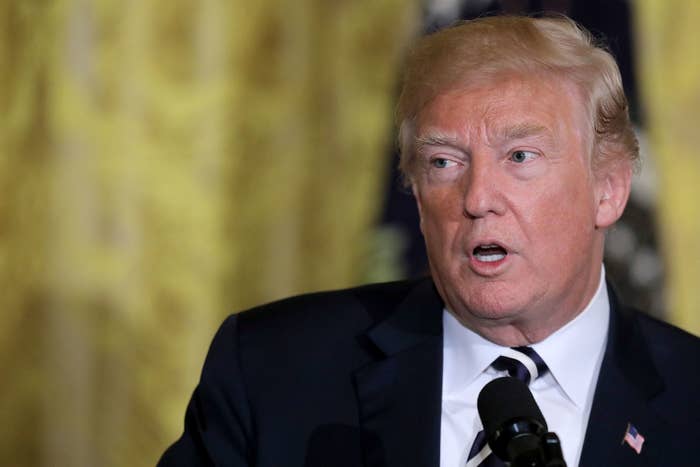 President Donald Trump said that campaign money "played no roll [sic]" in monthly reimbursements to his former lawyer Michael Cohen, who paid $130,000 to porn star Stormy Daniels in 2016 to stay quiet about an alleged affair.
The president admitted that Cohen received a "monthly retainer," but said that it had "nothing to do with the campaign" in a series of tweets on Thursday. Trump has previously denied knowing anything about the payment.
His comments come after his new lawyer, Rudy Giuliani, revealed on Wednesday that Trump agreed to pay Cohen $35,000 a month "out of his personal funds" over the course of a year-long period that began in the first few months of 2017.
"It clearly was a payment to reimburse expenses," Giuliani told BuzzFeed News, after making the explosive announcement in an interview with Sean Hannity on Fox News Wednesday night — adding the caveat, "I'm almost certain that there wasn't an itemized bill."
White House spokesperson Sarah Huckabee Sanders refused to answer questions on Thursday morning about why she and the president had previously said they hadn't known about the payment to Daniels, according to CNN's Abby Phillip, instead saying she could not comment because of ongoing litigation.
Later, at Thursday's White House press briefing, Sanders said the "first awareness" she had about the $130,000 reimbursement was during Giuliani's interview on Fox News.
Back on March 7, in a White House press briefing, Huckabee Sanders was asked if the president knew about the payments organized by Cohen and she replied "not that I'm aware of."
When quizzed further by reporters, Huckabee Sanders added: "I've had conversations with the President about this. And, as I outlined earlier, that this case has already been won in arbitration and that there was no knowledge of any payments from the President, and he's denied all of these allegations."
On Thursday morning, Giuliani was back on Fox News saying that Trump had no idea why he was paying Cohen so much money while he was actually paying it.

"He didn't know the details of this until we knew the details of it, which is a couple of weeks ago, maybe not even a couple of weeks, maybe 10 days ago," Giuliani said.
The former New York City mayor went on to say that Cohen organized the payment to make sure the story didn't come out in final weeks of the presidential election.
"Imagine if that came out on Oct 10, 2016 in the middle of the last debate with Hillary Clinton," said Giuliani. "Cohen didn't even ask. Cohen made it go away, he did his job."
The president also tweeted on Thursday that Cohen entered into a nondisclosure agreement with Daniels, whose legal name is Stephanie Clifford, which he said was "very common among celebrities and people of wealth."

He said the agreement was used to stop Daniels from making "false and extortionist" claims about an alleged affair.
In 2016, Daniels signed a settlement agreement requiring her not to talk about the relationship. She has filed a lawsuit against Trump and Cohen in an effort to have it tossed out — in part because Trump did not sign it.

A federal judge put her case on hold last week for at least 90 days due to the ongoing criminal investigation into Cohen.

Trump said that Daniels had signed a "detailed letter admitting there was no affair."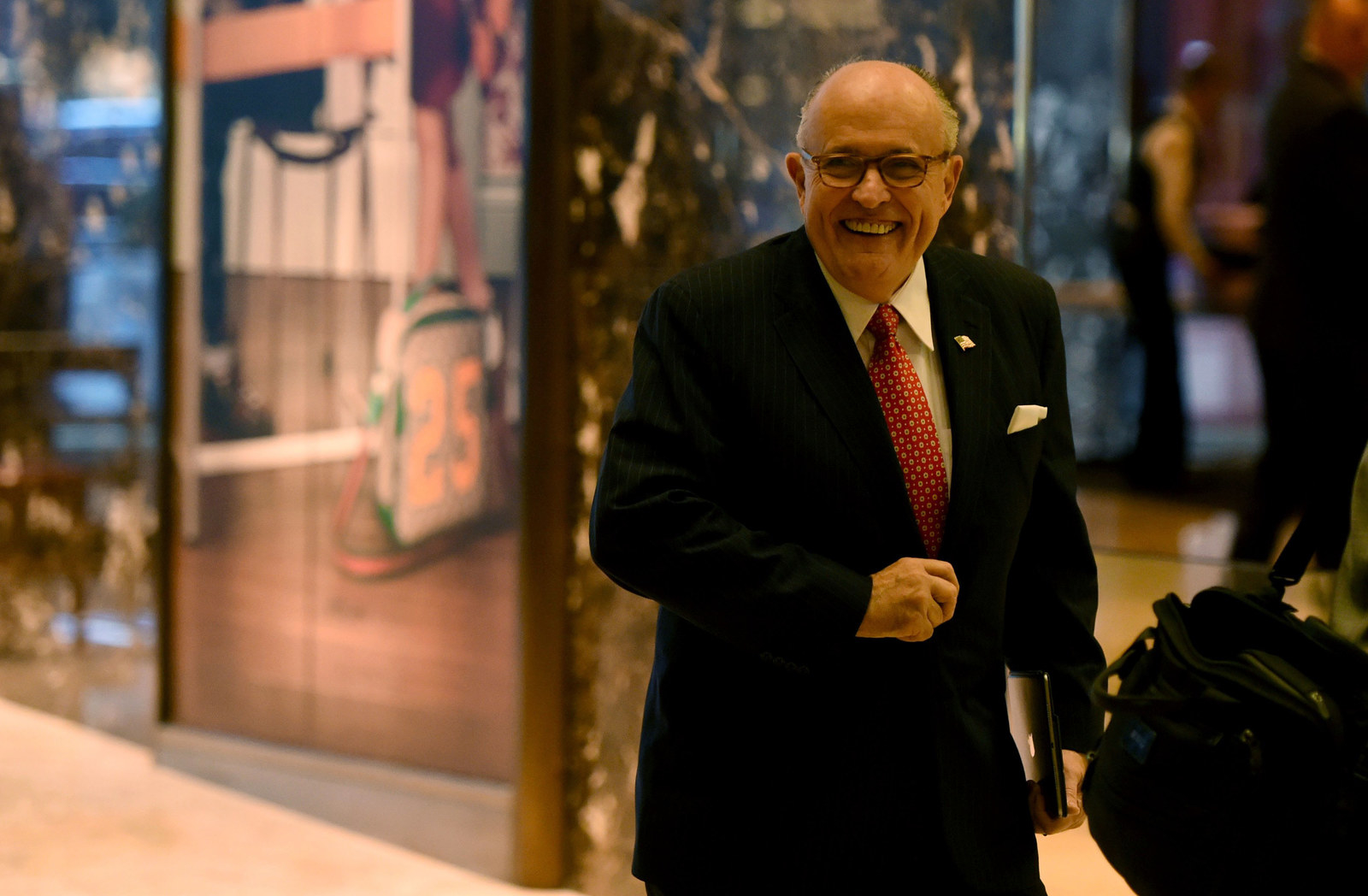 Speaking on MSNBC after the tweets, Daniels' attorney Michael Avenatti lambasted Trump's legal team.

"If anybody thinks Donald Trump wrote those tweets then they haven't been paying attention over the last couple years. I don't know the lawyer that wrote this, but you can tell a lawyer wrote it, because all you have to do is count the number of commas in the running sentence in the first tweet," he said, adding, "Whoever the lawyer is that wrote this, that lawyer is also a moron."

He accused Trump and his associates of orchestrating a "cover-up."

"What we heard from Michael Cohen and from the people defending Michael Cohen for months was that the president never knew anything about the agreement, never knew anything about the payment, that Michael Cohen went off and did this on his own. We know that to be a sack of lies," he said.

"This is about a cover-up. It's about lies told to the American people.

"If, in fact, what is suggested here last night by Rudy Giuliani is, in fact, true — namely that law firm invoices for make-believe work, or work that everyone always knew was never going to be performed, were submitted for reimbursement by the
president and that's how the reimbursement took place of $130,000 — that's a crime. There's serious consequences associated with that.

"There may be money laundering, there may be bank fraud, there may be campaign finance violations. This is a serious, serious problem."
Giuliani added on Fox News on Thursday that Cohen had paid the money because he was being a "good lawyer."

"If we had to defend this as not being a campaign contribution, I think we could do that. This was for personal reasons," he said.

"This is that the president had been hurt personally — not politically, personally, so much — and the first lady, by some of the false allegations. That one more false allegation, six years old, I think he was trying to help the family, and for that the man is being treated like some kind of villain, and I think he was just being a good lawyer, and a good man."