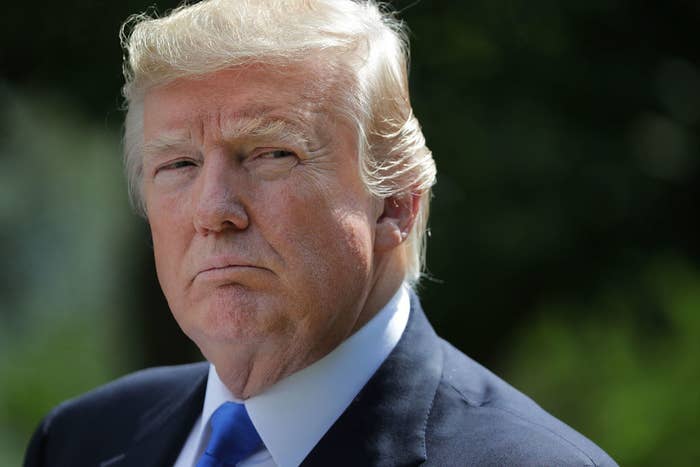 President Donald Trump has suggested that NFL players who kneel during the national anthem "shouldn't be in the country."

The NFL announced on Wednesday that it will penalize teams if their players refuse to stand on the field, saying that those who wish to sit or kneel can do so "in the locker room."
Speaking to Fox News on Thursday, the president said the NFL did the "right thing," but didn't agree that players who want to protest should be kept off the field during the anthem.

"You have to stand proudly for the national anthem. You shouldn't be playing, you shouldn't be there. Maybe they shouldn't be in the country," he said.
Trump has repeatedly intervened in the debate over the NFL protests, accusing players who knelt of "disrespecting" the US.
However, he denied on Thursday that his interjection was the reason behind the NFL's decision.

"I think the people pushed it forward; this was not me. I brought it out," he said. "This country is very smart; we have very smart people and, you know, that's something ideally could have been taken care of when it first started, it would have been a lot easier, but if they did that, they did the right thing."

Players who took part in or supported the protests over the past two seasons issued statements criticizing the NFL in the wake of the announcement, saying the new rules won't stop them from demonstrating.