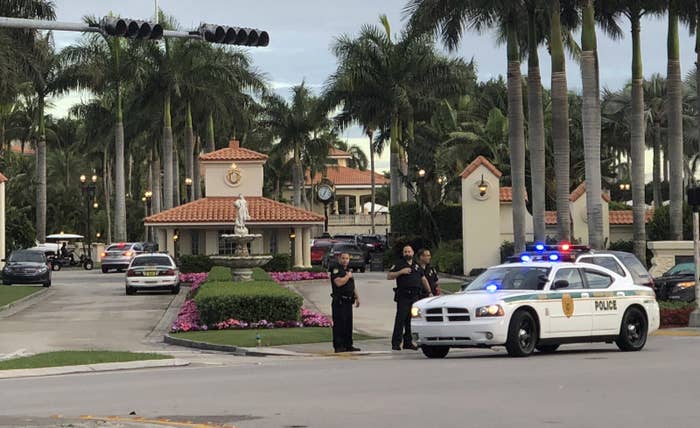 An investigation is underway after a shooter opened fire at the Trump National Doral Golf Club in Miami early on Friday, leading to a shoot-out with police, officials said.
Police named the suspect as Jonathan Oddi, a 42-year-old resident of Doral in Florida.

Miami-Dade Police Director Juan Perez told reporters on Friday morning that the suspect entered the resort through the rear of the complex and removed a flag, which he then draped over the counter in the hotel lobby.

He shouted "anti–President Trump rhetoric" before starting to shoot inside at the ceiling and chandeliers, Perez said.

"He waited for our police officers in the front lobby to engage them," he added.

Five officers from the Miami-Dade and Doral police departments confronted the shooter at around 1:30 a.m. and "neutralized" him, one breaking his arm in a fall.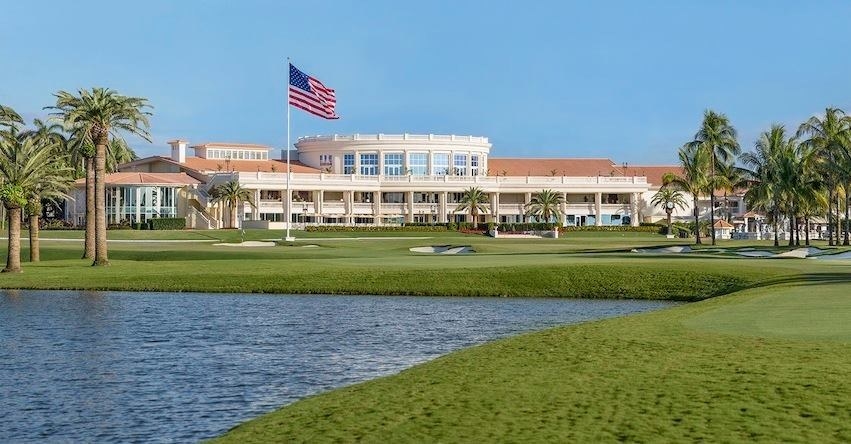 The shooter sustained multiple wounds to his legs but is in a stable condition in a local hospital.
Police cannot yet confirm a motive, Perez added, but noted that Oddi had triggered the fire alarm, potentially with the aim of alerting the police.
"It appears he was trying to engage our police officers [in] some type of ambush attack, trying to lure our police officers ... into this gunfight," Perez said. "He did succeed and he did lose; that's the bottom line."
On his LinkedIn page, Oddi posted a photo of himself becoming a US citizen last year.
"Finally after 17 years my citizenship. God bless the USA and it's [sic] people! Emotional," he wrote.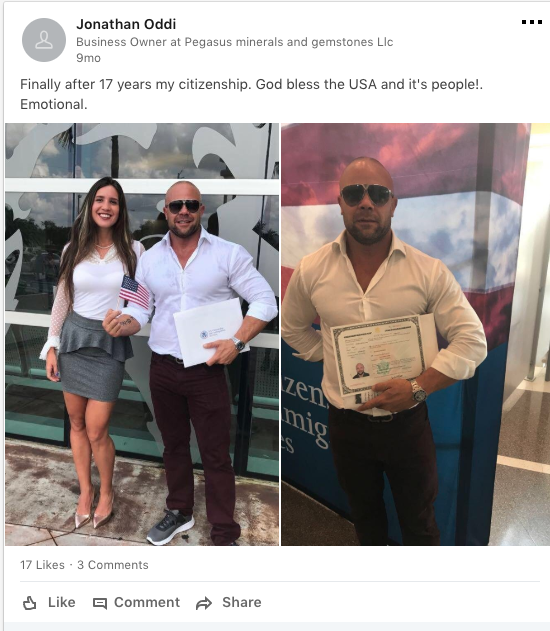 Many of his LinkedIn posts were related to inspirational business advice or cars, but occasionally they were political.
Two months ago he posted a Talking Points Memo article about the Mueller investigation looking at Trump's personal attorney, Michael Cohen.

"Why have they stopped investigating CLINTON? Because y'all pardoned her? IF you did Big mistake," he wrote.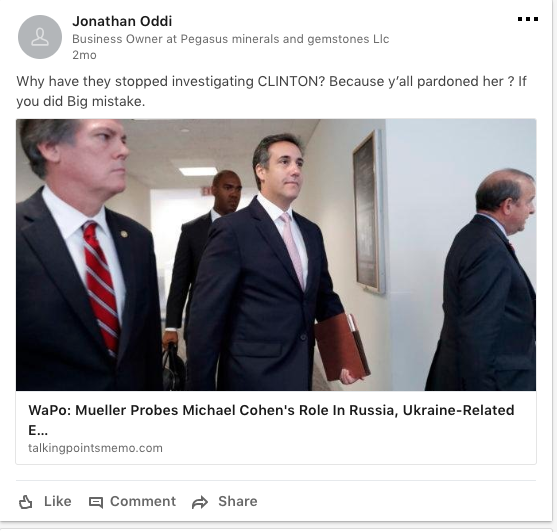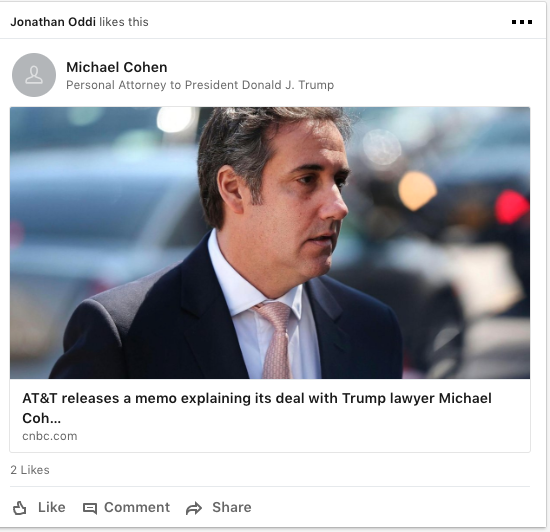 On his Instagram account, he posted a meme criticizing the football player and activist Colin Kaepernick.
"#fact you can't compare Two different people : 1- Glen is a warrior. 2- colin worries he doesn't have a nfl career and kneels for popularity. Hell we should stop watching the nfl and just have navy, army, Air Force and public service football teams. It'll be far more interesting to watch," wrote Oddi.

Oddi is listed as the business owner of a minerals and gemstones company and markets himself as someone who has "successfully developed business" across various world markets including the US, Latin America, and Asia.

The LinkedIn lists that he ran "Oddi Investments" from 2014 to February 2018, focusing on "real estate investments, government contractor for public housing."
Oddi wrote on his LinkedIn that he attended the Universidad del Salvador in Buenos Aires, Argentina, and that he also worked for years in Buenos Aires, until moving to Florida in 2000.

The Florida Department of Law Enforcement is investigating the incident, which is being viewed as a state crime, while Miami-Dade Police are working with the Secret Service and the FBI to establish a motive.

Perez said on Friday that police had arrived at Oddi's residence and have evacuated people from nearby apartments.