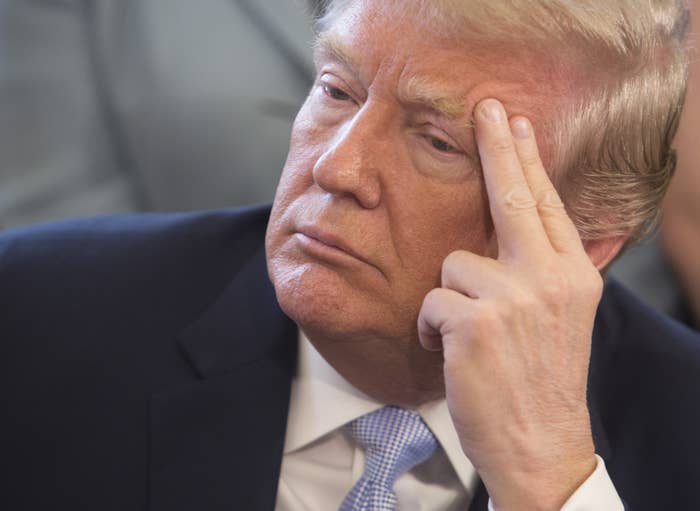 A former Trump Tower doorman was paid $30,000 by American Media Inc. for the exclusive rights to a rumor that the president had a child with an employee in the 1980s, the publisher has said, prompting fresh claims that it employed a "catch and kill" tactic to aid Trump's presidential campaign.

Dino Sajudin, who worked at one of Trump's New York establishments, is understood to have approached AMI's National Enquirer with information he'd been told about Trump's sex life in late 2015, after the real estate mogul announced he was running for president.
"Today I awoke to learn that a confidential agreement that I had with AMI (The National Enquirer) with regard to a story about President Trump was leaked to the press," Sajudin told BuzzFeed News in a statement. "I can confirm that while working at Trump World Tower I was instructed not to criticize President Trump's former housekeeper due to a prior relationship she had with President Trump which produced a child."
According to reports first published in the Associated Press and the New Yorker on Thursday, Sajudin signed a contract that included a $1 million penalty if he spoke out about the information or the terms of the deal.
Their reports were published after Radar Online, another AMI publication, acknowledged the payment of $30,000, which it wrote was agreed upon on Nov. 30, 2015.

AMI has been accused of employing a "catch and kill" tactic to silence former Playboy model Karen McDougal, who is suing the publisher to break from a 2016 agreement that requires her to stay silent on an alleged affair with Donald Trump.
The company paid her $150,000 in 2016 for the rights to her story, but never published it. McDougal says Trump's personal lawyer, Michael Cohen, was secretly involved in negotiations with AMI, whose CEO is a friend of the president.
Radar Online claims that Sajudin passed a lie-detector test with the Enquirer, but that it dropped the story after it was unable to verify the claims.

"After passing the test, Sajudin demanded he be paid his entire source fee — $30,000 — up front, or he was going to take the story elsewhere," Radar Online wrote. "Faced with losing the source, or possibly losing its money, The ENQUIRER blinked, and agreed to pay the entire fee."
"But after four weeks of investigation, and dozens of phone calls, the tabloid — famed for proving John Edwards had fathered a 'love child' — concluded the story was NOT true."
Enquirer Editor-in-Chief Dylan Howard is quoted saying that Sajudin was then released from the deal.

"When we realized we would be unable to publish, and other media outlets approached the source about his tale, we released Sajudin from the exclusivity clause that had accompanied his $30,000 payment, freeing him to tell his story to whomever he wanted," he said.
The Radar Online article did not refer to the $1 million penalty that was reportedly in the contract.
The AP claims to have seen the confidential contract and, along with the New Yorker, has interviewed current and former AMI and Enquirer employees. The AP noted that AMI threatened legal action over its attempts to do so.
Some of the staffers, it reported, concluded that the Enquirer's sudden end to investigations into Sajudin's claims was part of a "catch and kill" policy to bolster Donald Trump's campaign.
"AMI doesn't go around cutting checks for $30,000 and then not using the information," Jerry George, a reporter and senior editor with AMI until 2013, told AP.
Another source told the New Yorker it was "unheard of" for AMI to pay so much for secondhand information.
"We didn't pay thousands of dollars for non-stories, let alone tens of thousands," the source said. "It was a highly curious and questionable situation."
Neither publication has verified Sajudin's claims. The New Yorker has been in contact with the woman allegedly involved and her daughter, who ignored and declined requests for comment, respectively. They have not been named.
The father of the family told the New Yorker the claim was "completely false and ridiculous."
"I don't understand what they had to pay this guy for," he said.
After teaching a spin class on Thursday night, Sajudin's ex-wife, Nikki Sajudin-Benfatto, told BuzzFeed News that she had "no clue" about the payment from AMI and said that he had never mentioned any relationship between Trump and one of his employees.
"In my marriage to him, he told me once that he saw Trump from a distance and that was it," she said. "He never talked about him, because he never really saw him."
Sajudin-Benfatto added that she has not had contact with Sajudin since February 2014.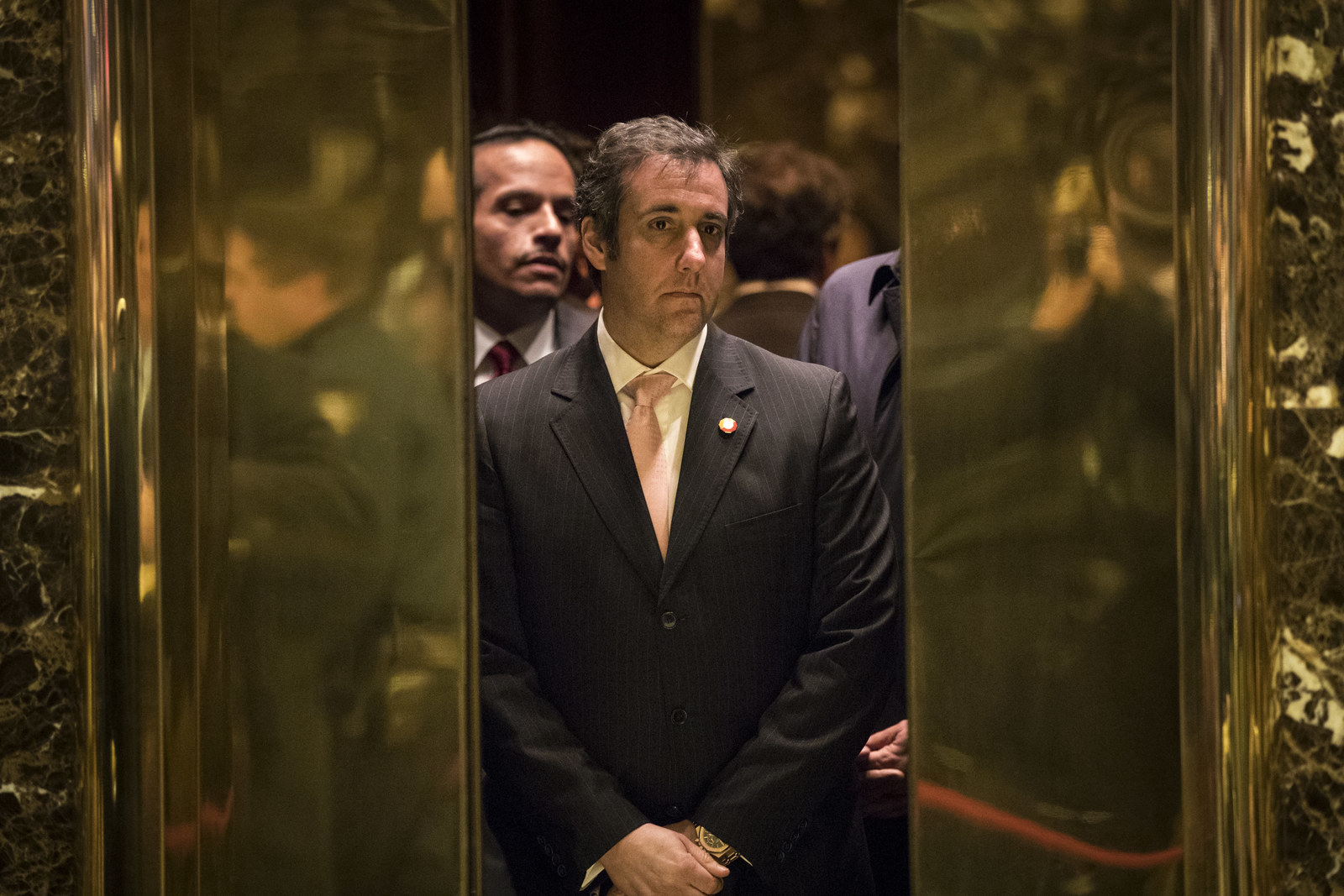 Cohen told the AP that he had discussed Sajudin's story with the National Enquirer while reporters were looking into the story in the capacity as a Trump spokesperson only, and denied knowing anything beforehand about the $30,000 payment.

He is currently under investigation over McDougal's case and a $130,000 payment in 2016 to adult film star Stormy Daniels, given name Stephanie Clifford, who also alleges she had an affair with the president.
Cohen told BuzzFeed News in February that he used his "own personal funds" to pay Clifford.
Prosecutors are investigating whether he broke banking or campaign laws in connection to the two payments, and on Monday FBI agents raided his hotel and office in a move he described as an "inappropriate and unnecessary."
BuzzFeed News has reached out to AMI and the White House for comment.
Rosalind Adams contributed to this report.