The Thai Soccer Team That Was Trapped In A Flooded Cave Has Returned Home
The boys completed nine days as novice Buddhist monks, a tradition in Thailand for men who experience hardship.
A Thai soccer team who were trapped for more than two weeks in a flooded cave this summer have returned home to their families after spending nine days as novice Buddhist monks.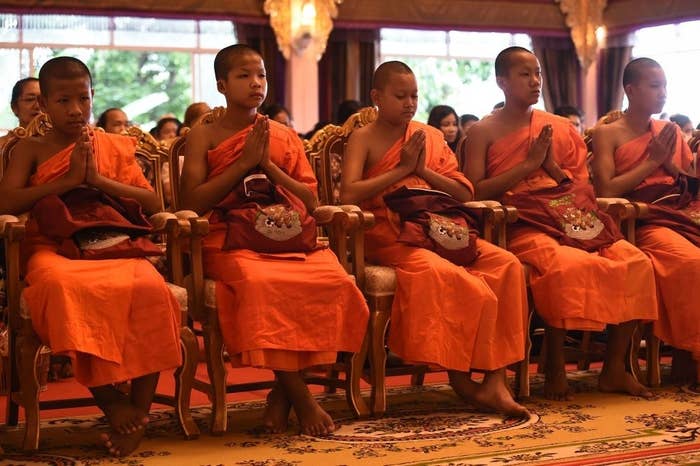 The players and their coach, who were rescued in a three-day operation starting on July 8, were ordained in line with Thai tradition for men who undergo extreme hardship.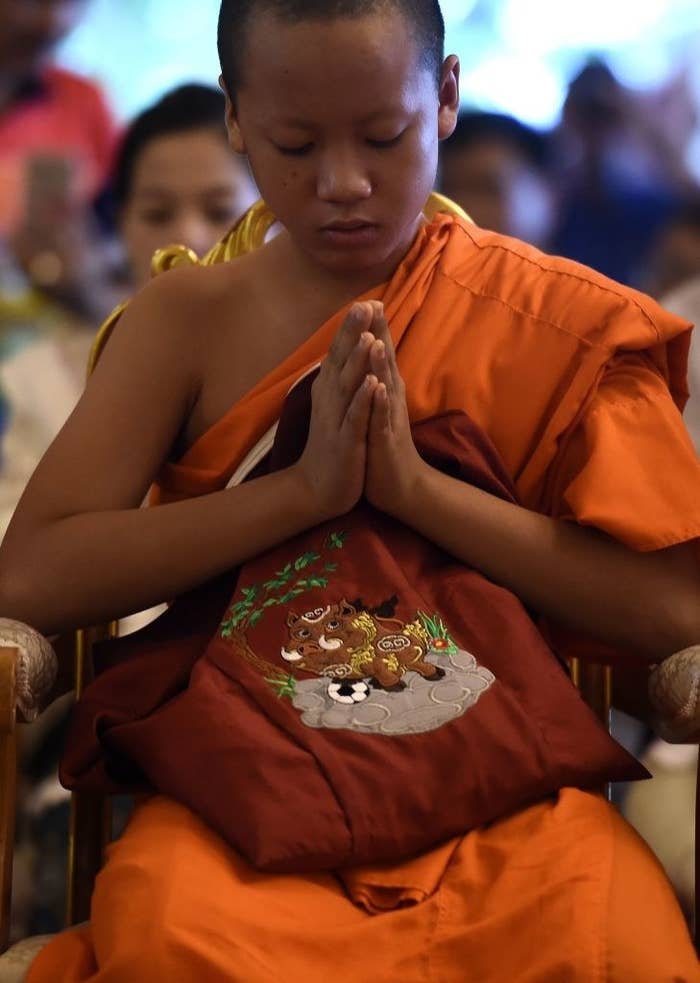 After handing back their orange robes, they took part in rituals to mark the end of their retreat.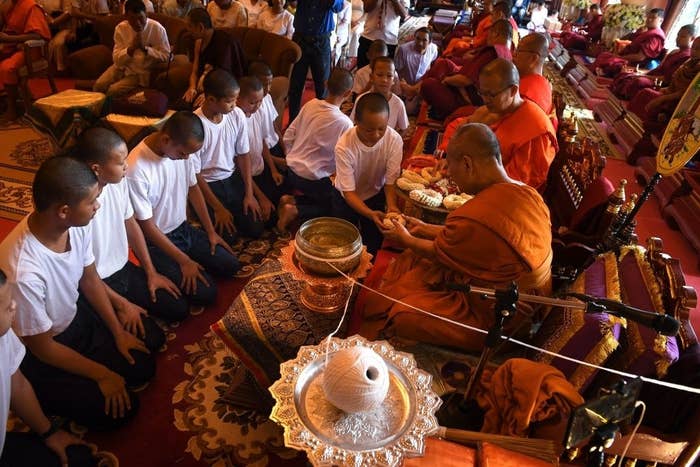 Their ordination was in honor of Samarn Poonan, a former Thai navy SEAL who died trying to rescue them.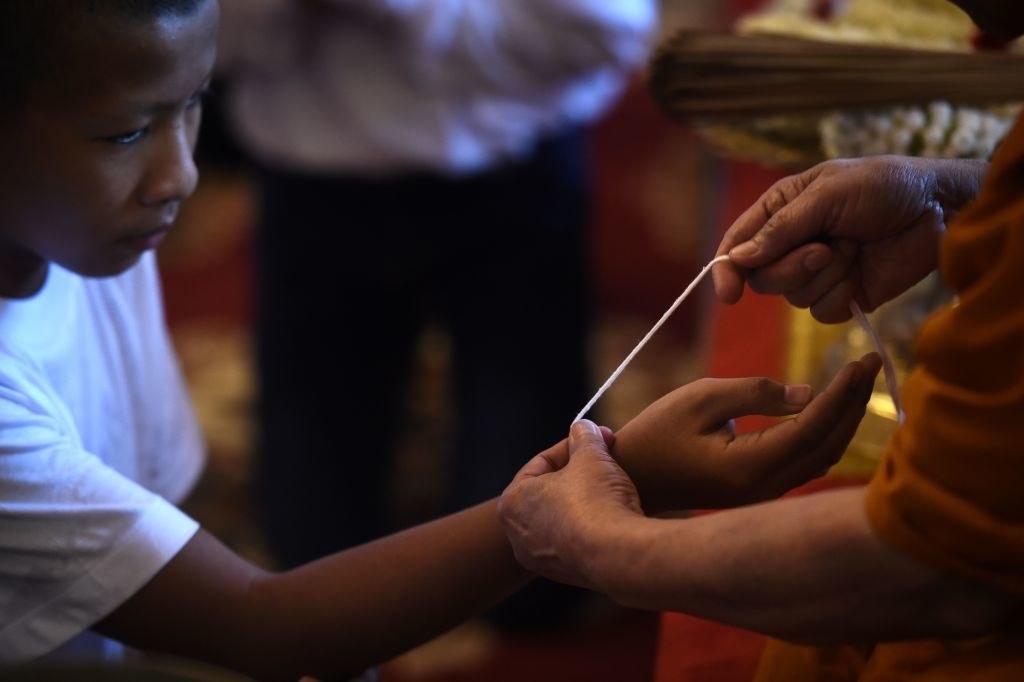 Their coach, Ekkapol Chantawong, 25, will remain a monk for a longer period.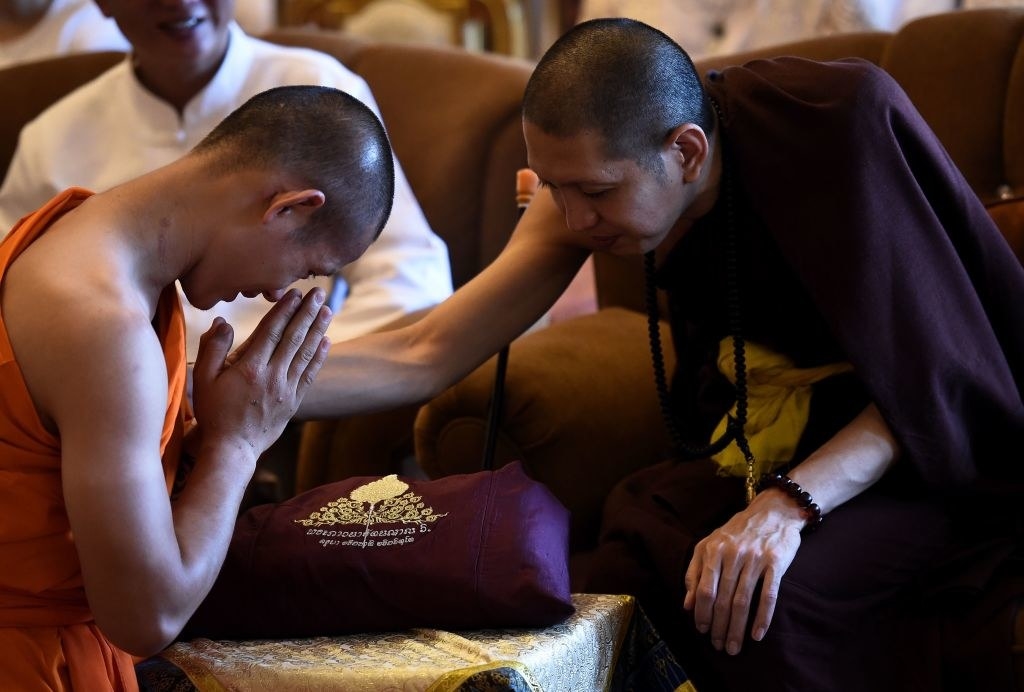 The boys, meanwhile, were free to leave the temple and return to live with their families, six weeks after they first went missing on June 23.