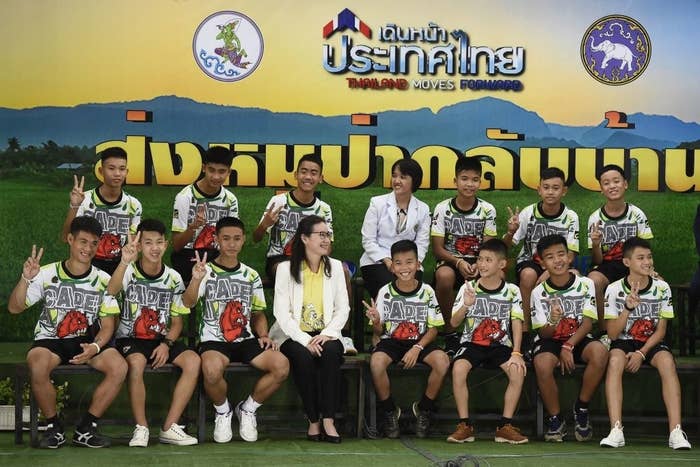 The boys who were trapped in a flooded cave in Thailand with their soccer coach for more than two weeks have opened up about their traumatic ordeal for the first time.

Wearing their team shirts, the 12 boys filed onto a stage in front of a room full of reporters for their first public appearance since their dramatic rescue last week.

Doctors and their coach accompanied them on stage, set up in front of a banner that read, "Bringing the Wild Boars Home." The boys, between 11 and 16 years old, had arrived straight from the hospital where they had been staying since leaving the cave.

Smiling in front of the cameras, they each introduced themselves with their name, nickname, and position on the field, before responding to questions that had been vetted by a psychiatrist.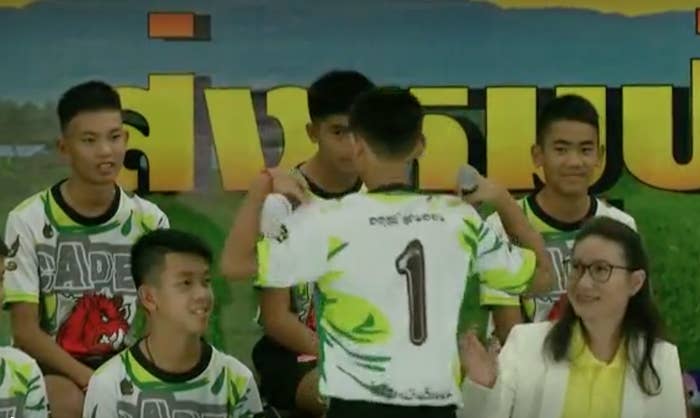 Adul Sam-on, 14, was the only member of the group who could speak in English with the British divers when they were first discovered. He recounted the first time he met them.

"It happened in the evening. We were digging on the top and we heard somebody talking...but we didn't know whether it was real, so we stopped. As it happened, it was real. I was shocked," he said. "We were afraid that they would walk past us, so I grabbed the torchlight and then went down quickly. I said, 'Hello.' I heard [his] 'hello' first, but I did not see him."
He continued, "I thought they were Thai officers, but when they got out of the water I found that they were English. I didn't know what to say to them, so I just said 'Hello.' It was a miracle, I was shocked."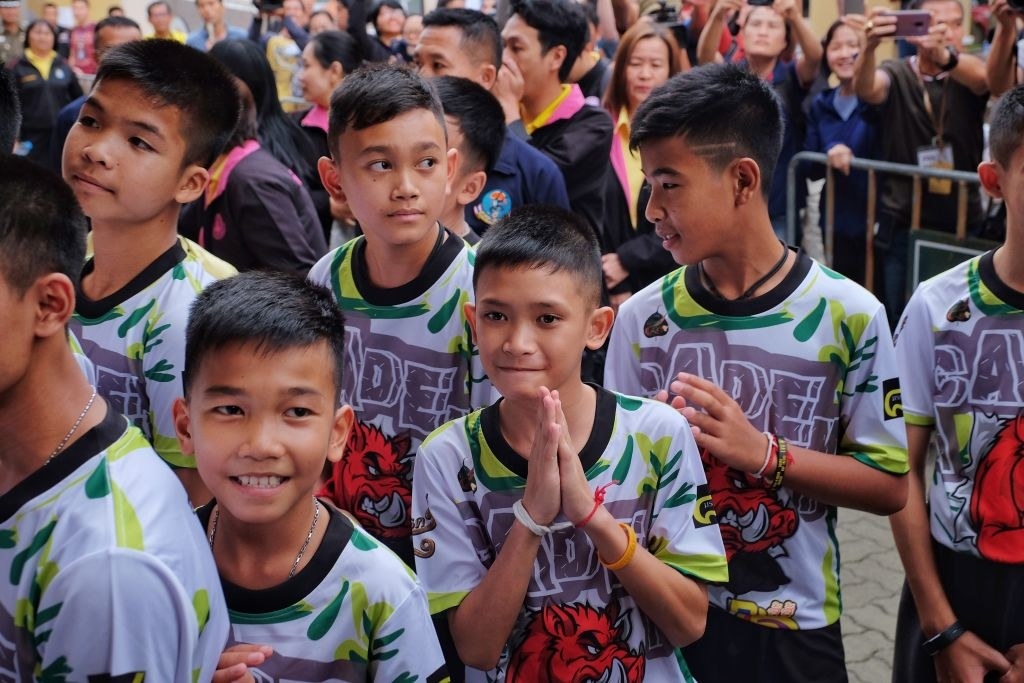 Their coach, Ekkapol Chantawong, said that until that point they had taken turns digging at the cave walls.

"We didn't want to wait around until authorities found us," he said.
Asked whether they watched the World Cup final, one of the boys said he'd been supporting France.

"The doctors allowed us to watch. Even the doctors were divided because there were some who supported Croatia."
One reporter asked why they had been worried about schoolwork, which is what some of the boys had said during the rescue mission. "Because my teacher gave me a lot of homework to do," one of the boys replied.

The doctors on stage with them said that they were in good health and had gained weight.

"We conclude that they are ready, physically and mentally, to leave the hospital," one said.

The boys will be ordained as monks in honor of Samarn Poonan, the Navy SEAL who died while trying to rescue them.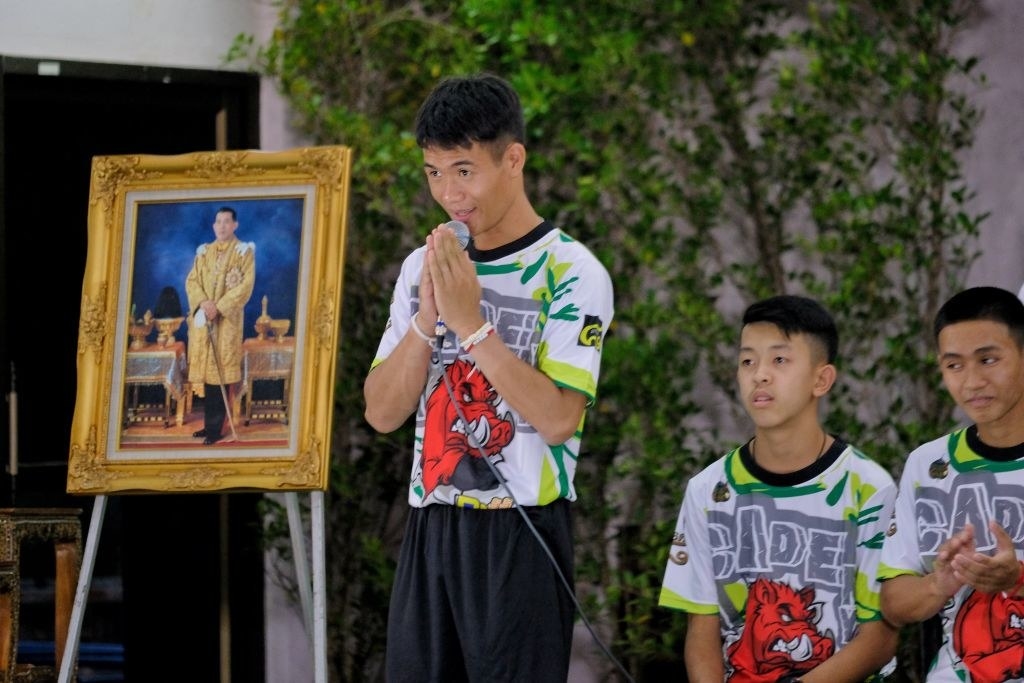 As the press conference drew to a close, the boys delivered messages to their families.
"I would like to say sorry because I did not tell them I was going to the cave, I only told them I was going to play football to warm up," one said.
"I would like to say sorry as well, I told them I was going to play football and then later on I snuck into the cave," another added.

One boy was particularly concerned about his parents' response.

"I thought that...I would get a good yell from my mom," he said.