A St. Louis police officer charged with killing a colleague in a deadly game of Russian roulette was taken into custody and booked Monday, authorities said.
Nathaniel Hendren, 29, allegedly shot fellow officer Katlyn Alix, 24, while on duty. She died of a gunshot wound to the chest.
He had been charged Friday with involuntary manslaughter and armed criminal action and could face 3 to 10 years in prison.

Hendren's attorney, Talmage Newton, called Alix's death a "tragic accident."
"The death of Officer Kaitlyn Alix was a tragic accident that has unalterably impacted the lives of everyone involved," he said in a statement to local media. "I urge the public, as well as members of the police department, to wait until the investigation is complete, and all of the facts have been presented, before coming to any conclusions about what they believe happened that unfortunate morning."
According to a probable cause statement from the St. Louis Circuit Attorney, the two had taken turns passing a revolver loaded with only one cartridge between them and shooting it.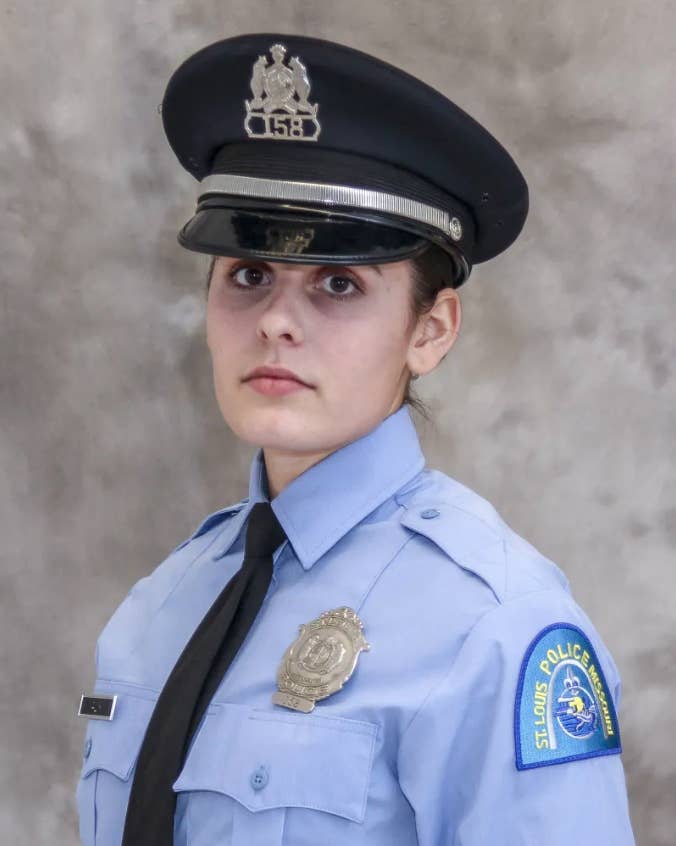 Hendren "pointed it away" and fired the gun, but it did not fire. Alix, who was off duty at the time, then pointed it at Hendren and shot, but the weapon still did not fire.

Hendren then allegedly pulled the trigger a third time, this time pointing at Alix, and it fired, hitting her in the chest.
A photograph released by the St. Louis Police Department shows Hendren with a black eye. He was admitted to the hospital shortly after the incident, according to USA Today.
Warrants were issued Friday after detectives from the St. Louis Police's Force Investigation Unit presented its initial findings to the Circuit Attorney's Office.

"Chief Hayden promised Officer Alix's family that he would ensure that our Force Investigation Unit would conduct a thorough and competent investigation regarding this incident," a police statement sent to BuzzFeed News read.

BuzzFeed News has reached out to the Circuit Attorney's Office for comment.
St. Louis Mayor Lyda Krewson said she and the rest of the city had been "very disturbed" by the news.
"I'm disturbed about this incident, and very sad, and very heartbroken," the mayor said, according to local station KSDK. "The series of decisions that were made by these young officers led to something that never should have happened. But it did."