More than 1,000 people rallying against Russian President Vladimir Putin were detained during protests across the country on Saturday, according to a human rights group.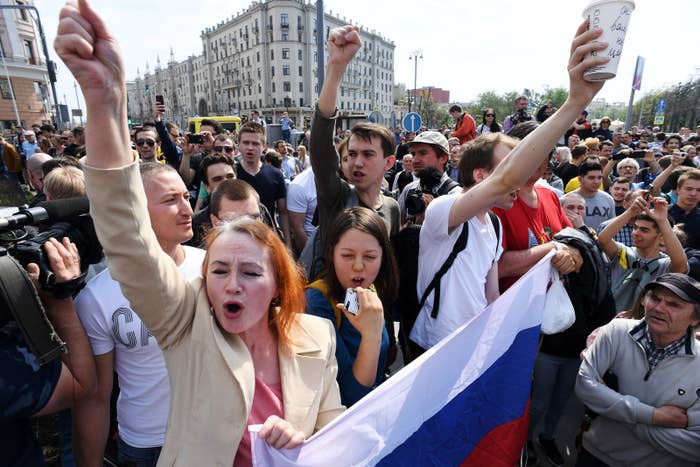 Among them was Russian opposition leader Alexei Navalny, who had called for the mass demonstrations under the banner, "He is not our czar."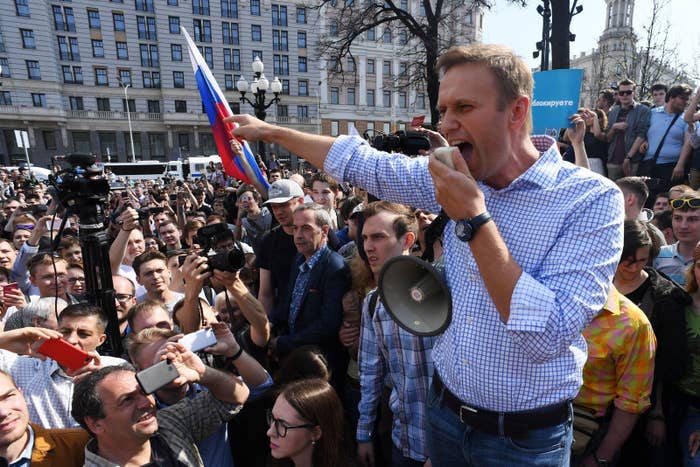 Navalny was pictured being removed by riot police from the demonstration in the capital's Pushkin Square.
The detentions came as clashes broke out between opposition supporters and pro-Putin activists.
The protests follow presidential elections in March which saw Putin win 77% of the vote.