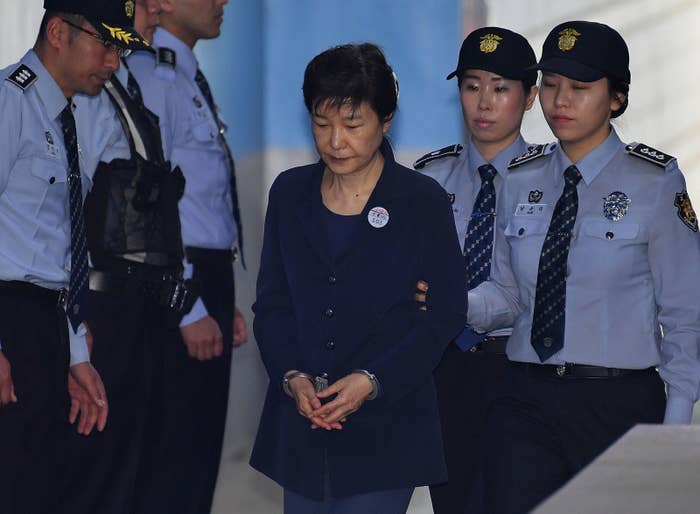 Former South Korean president Park Geun-hye was sentenced to 24 years in prison on Friday, a year after she was ousted from office over charges of corruption.

Park, 66, who the became the country's first female head of state in 2013, was convicted of bribery, abuse of power, and coercion. The prosecution had demanded a jail term of 30 years.
She was accused of colluding to pressure companies into donating 7.4 billion won ($6.9 million) to foundations controlled by her close associate Choi Soon-sil, and taking bribes from businesses in return for government support.
The scandal brought demonstrators out to the streets in their thousands, resulting in her impeachment and arrest last March.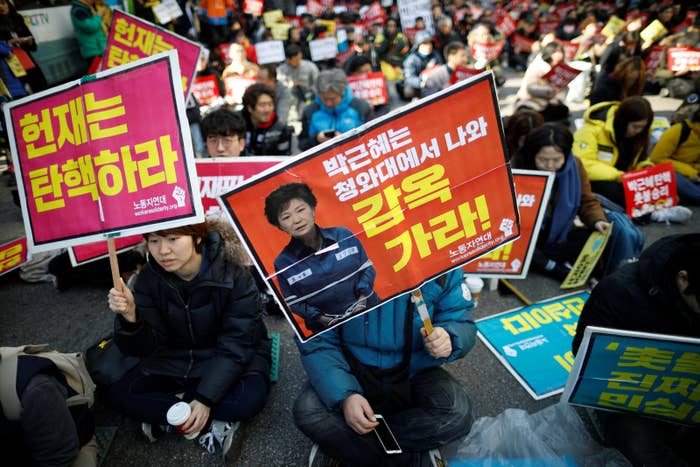 Park, the daughter of a former military dictator, was not present in court when she was sentenced and fined 18 billion won ($16.8 million), having claimed she was sick. She has refused to attend sessions since October and maintains her innocence.

Judge Kim Se-yoon said Park had shown "no sign of repentance," and had instead pinned the blame on Choi.
"The defendant abused her presidential power entrusted by the people, and as a result brought massive chaos to the order of state affairs and led to the impeachment of the president, which was unprecedented," he said.
"We cannot help but sternly hold her accountable."
As the trial concluded, Park's supporters demonstrated in Seoul to demand her release.
Park's departure from the presidential palace in Seoul last year plunged her conservative Saenuri Party into turmoil. A presidential election in May saw the victory of liberal Moon Jae-in, whose administration has overseen a thawing of relations between South and North Korea.

Moon's office described Park's fate as "heartbreaking" for the nation.
Park has one week to decide whether to appeal the verdict.
CORRECTION
Park was accused of colluding to pressure companies into donating $6.9 million. A previous version of this story misstated the sum in US dollars.