French police used tear gas and water cannons to disperse protesters demonstrating over rising fuel costs in Paris Saturday morning.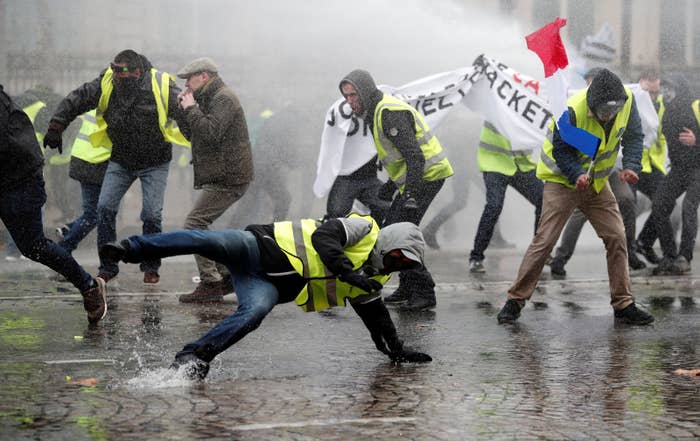 Around 5,000 people turned out on the Champs-Élysées in the latest installment of a weeklong protest over President Emmanuel Macron's economic policies.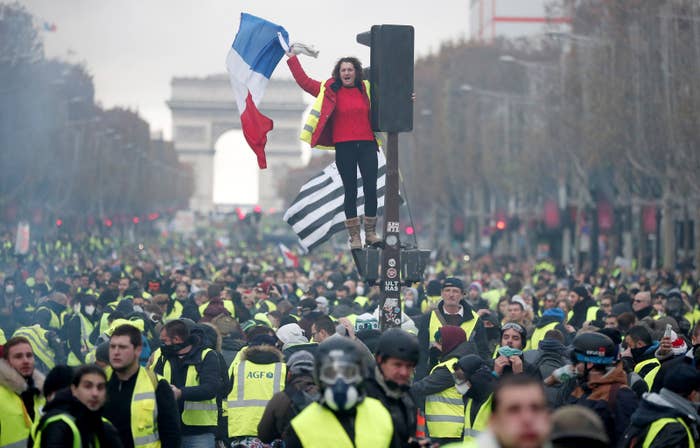 They have been dubbed the "gilets jaunes" — or "yellow vests" — because they wear the high-visibility vests that drivers in France have to carry in their cars.
Protesters erected barricades made of furniture, calling for Paris to be brought to a standstill.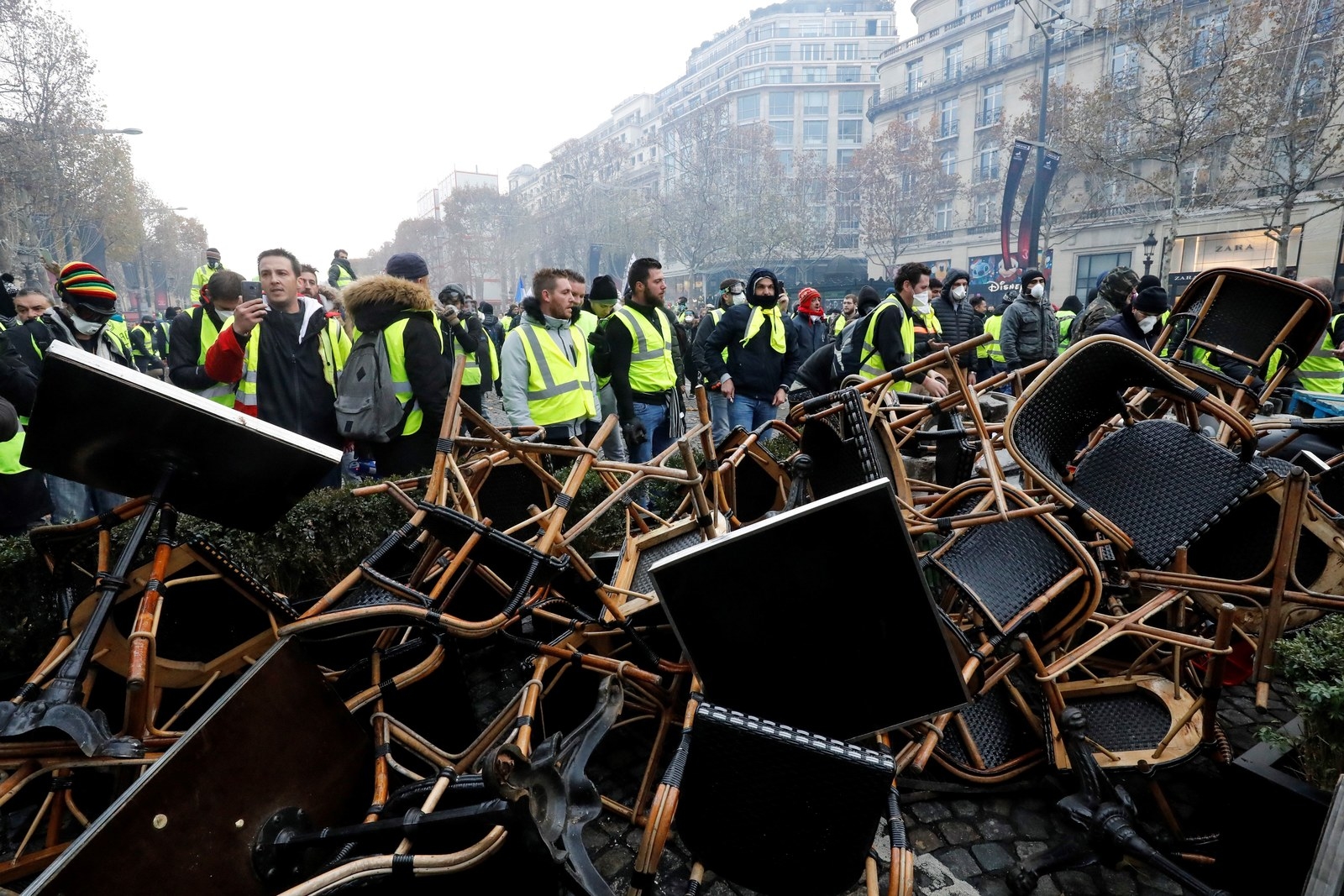 The street filled with tear gas as police tried to stop the protesters reaching the presidential Élysée Palace.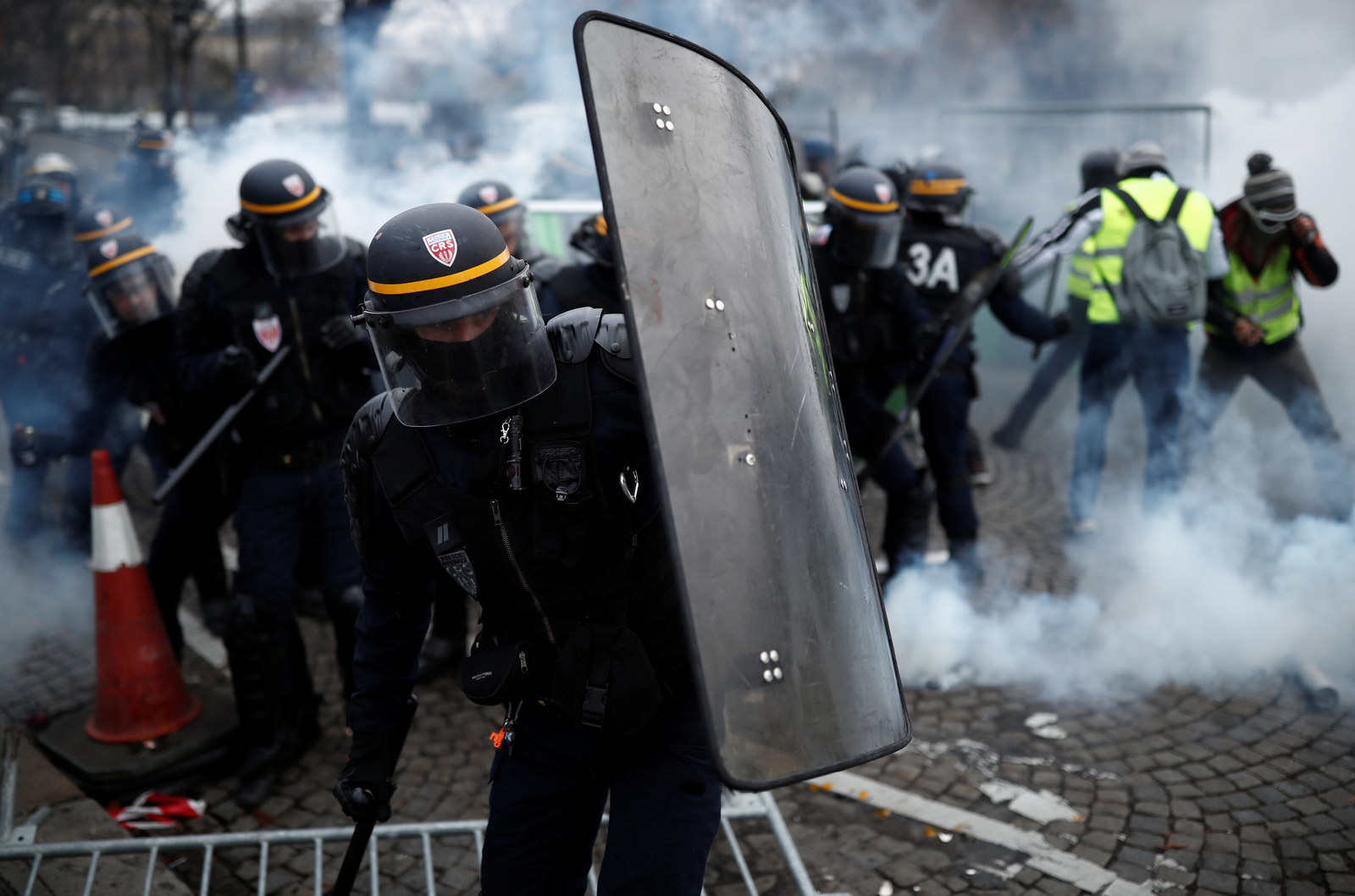 Dramatic pictures showed protesters protecting themselves from the jets of a water cannon.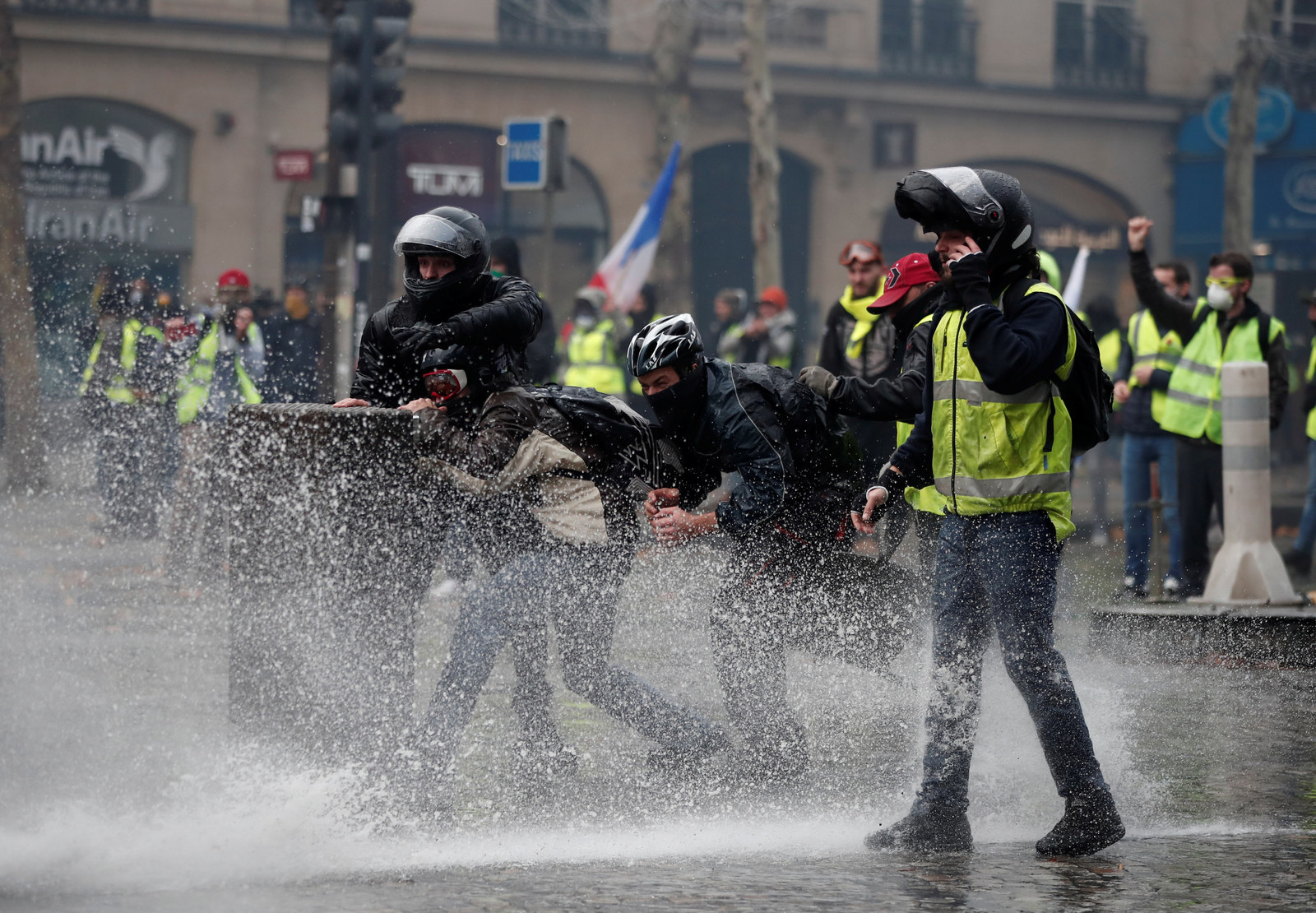 Police dressed in riot gear were photographed holding protesters on the drenched street.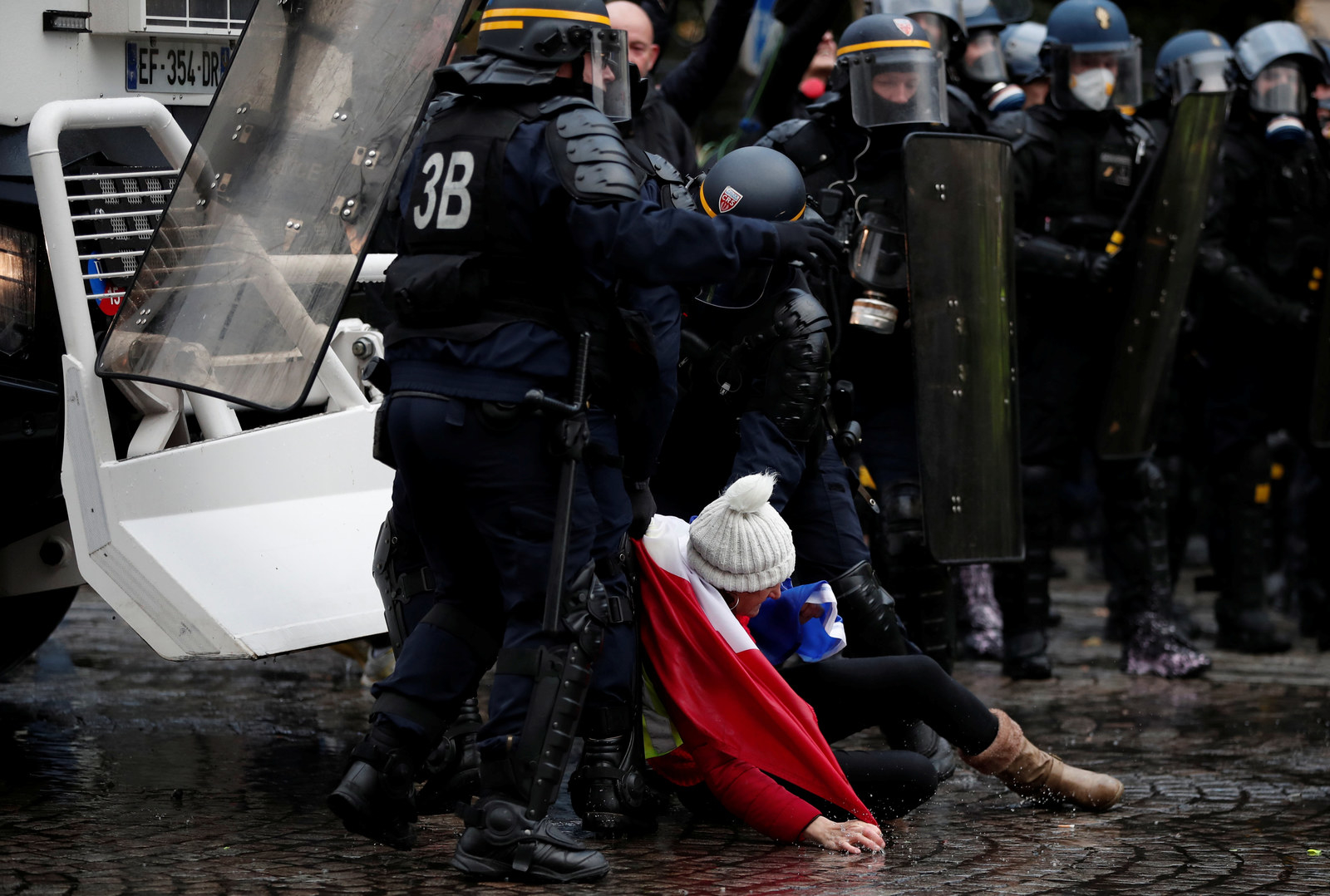 Macron's popularity dropped to an all-time low this week amid widespread media coverage of the protests.