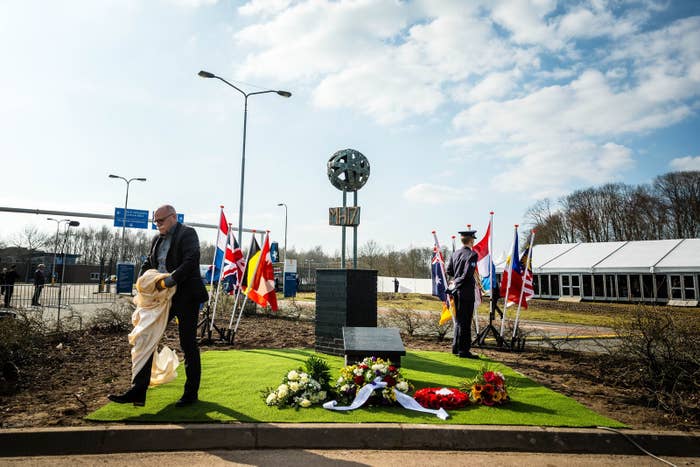 Investigators have said the missile that brought down Malaysia Airlines Flight 17 in 2014 came from the Russian military.

A Dutch-led team said in a press conference Thursday that the Buk missile that downed the plane belonged to Russia's 53rd anti-aircraft missile brigade, based in Kursk, a city 300 miles south of Moscow.
All 298 people on board the plane died when it was shot down over Ukraine while flying from Amsterdam to Kuala Lumpur.
"All the vehicles in a convoy carrying the missile were part of the Russian armed forces," Wilbert Paulissen of the Dutch National Police told journalists.
The Joint Investigation Team presented part of the Buk missile to reporters during Thursday's press conference.
Russia has repeatedly denied involvement in downing the Boeing 777.

The announcement was made as part of the investigation team's interim findings, and their work is ongoing.