President Donald Trump has hit back against claims that White House employees believed his "mental powers were slipping," describing himself on Twitter on Saturday morning as a "very stable genius" and "like, really smart."
The claims, published in journalist Michael Wolff's explosive book Fire and Fury: Inside the Trump White House, sparked a stream of furious posts from the president, who is at Camp David this weekend for meetings with Republican leaders.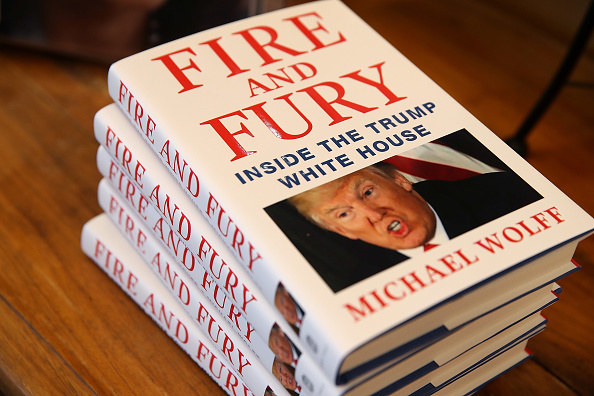 In a series of extraordinary tweets, the president blamed Democrats and the media for questioning his mental stability and intelligence.
"Actually, throughout my life, my two greatest assets have been mental stability and being, like, really smart," he tweeted.
Falsely claiming he won the presidency on his first try (he launched a failed campaign for the 2000 election), he finished, "I think that would qualify as not smart, but genius....and a very stable genius at that!"
Many Twitter users were left stunned by the president's tweets.
The use of the word "like" was particularly galling for some.
Others wondered whether the quote would be more at home in The Simpsons...
Zoolander...
Or Step Brothers.
Even Mindy Kaling got in on the fun.
Many people thought Trump's words were straight out of Mean Girls.
The "stable genius" line also paved the way for a bunch of horse jokes.
Speaking on Saturday afternoon to reporters, the president said he posted the tweets because he went to a good college and made billions of dollars. He described Wolff's book as "a work of fiction."
On Friday night, the president described Wolff, a veteran but controversial reporter, as "a total loser" who made up stories for his "really boring and untruthful book."
Trump also attacked Steve Bannon, the executive chair of Breitbart News and ousted presidential chief strategist who spoke to Wolff for the book and mocked the president's children.
In recent months, some Democrats began reaching out to mental health experts with the aim of removing the president from office.
Trump's intelligence, too, has been mocked — even by his own staff.
In November, sources revealed to BuzzFeed News that National Security Adviser H.R. McMaster told guests at a private dinner that the president has the intelligence of a "kindergartner."
NBC News also reported that Secretary of State Rex Tillerson called Trump a "moron" after a July meeting.