On Friday, North Korean leader Kim Jong Un made a historic visit to the South. It's the first time this has happened since the Korean War ended in 1953.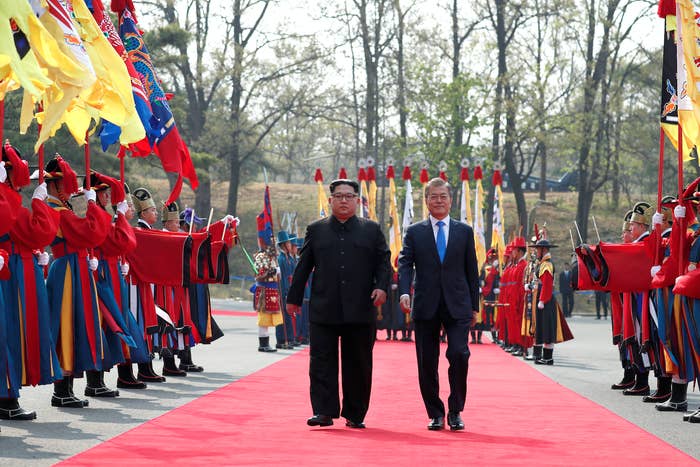 Kim arrived at the summit in the demilitarized zone dividing the peninsula in a blacked-out car. Alongside him ran a team of 12 bodyguards.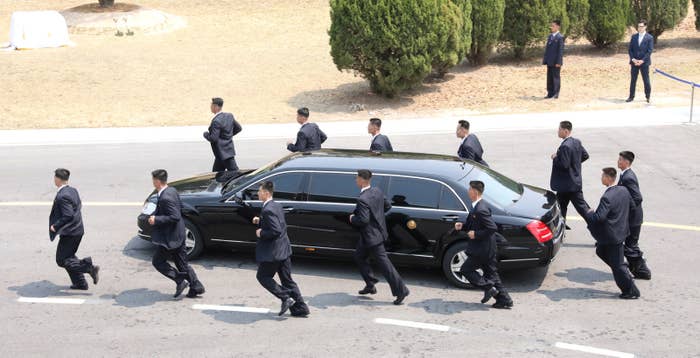 He was greeted at the border by South Korean President Moon Jae-in. The pair shook hands and even went off script as Kim invited Moon to step back into North Korea with him.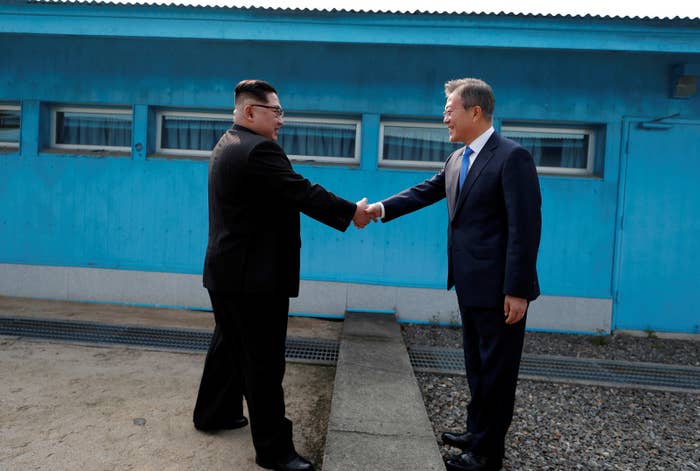 The first summit session took place soon after Kim arrived, at the Peace House in the truce village of Panmunjom.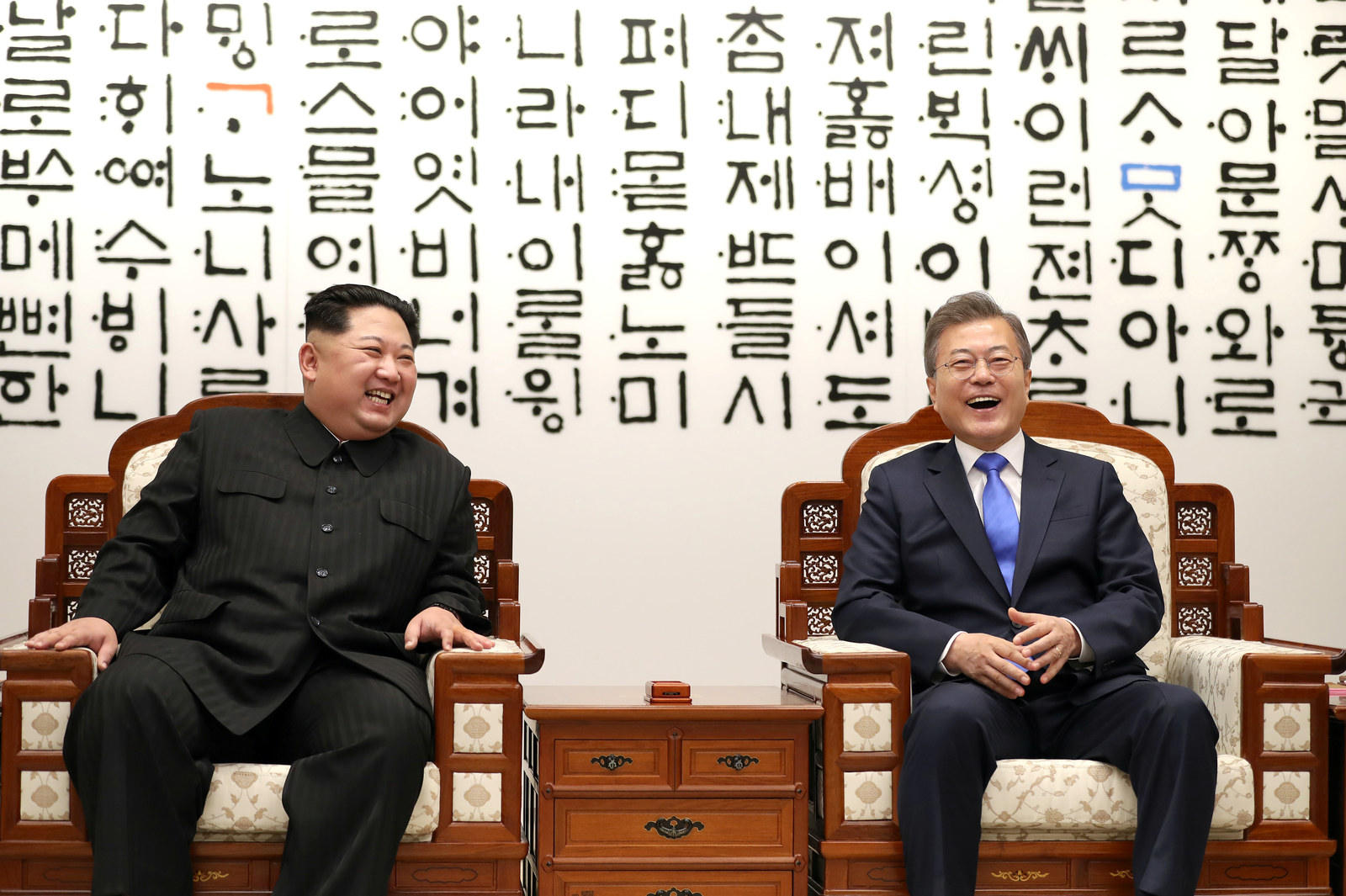 Kim was accompanied by his sister Kim Yo Jong (second from left), who has long worked behind the scenes as a leader in the North.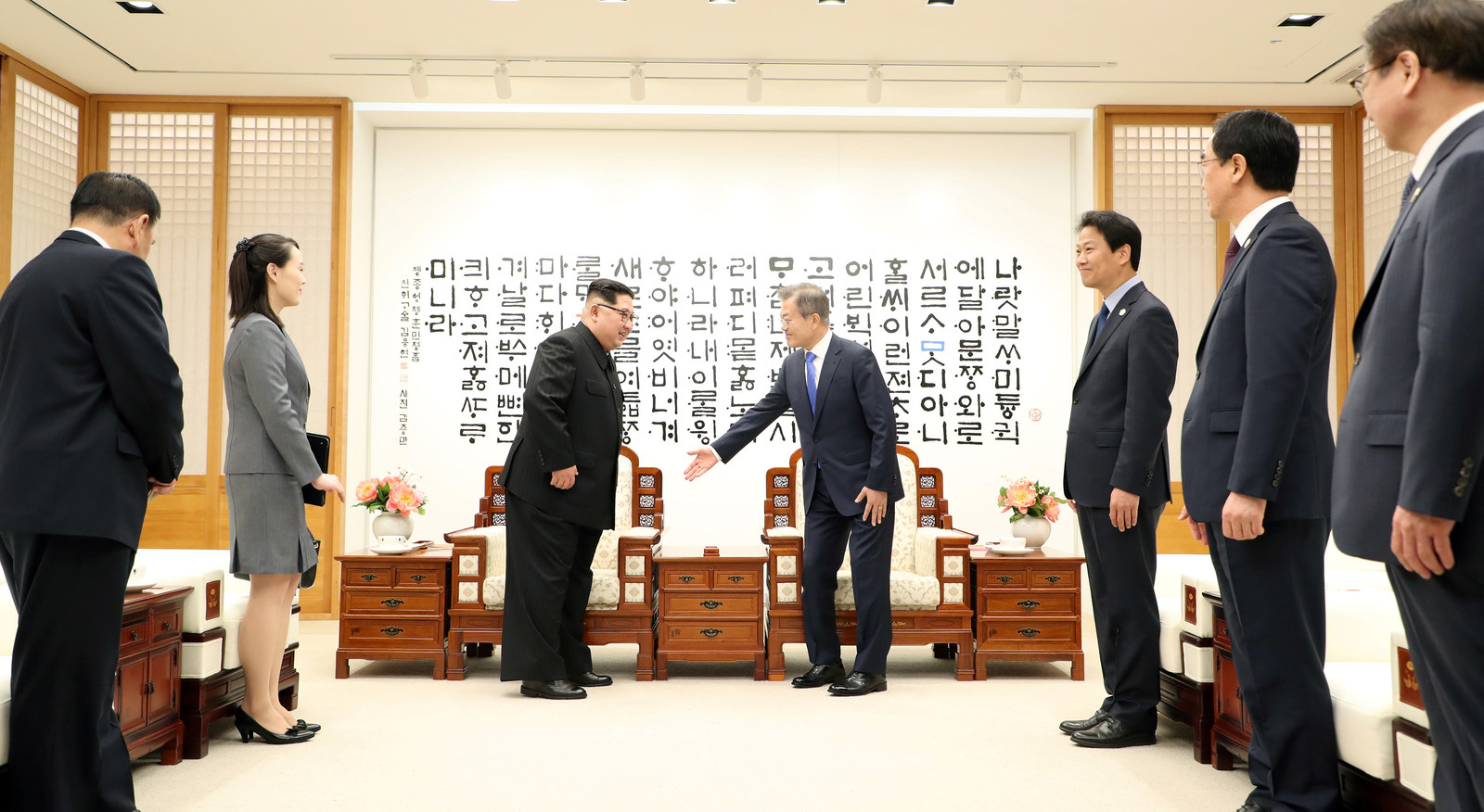 She stood by her brother as he signed the guestbook.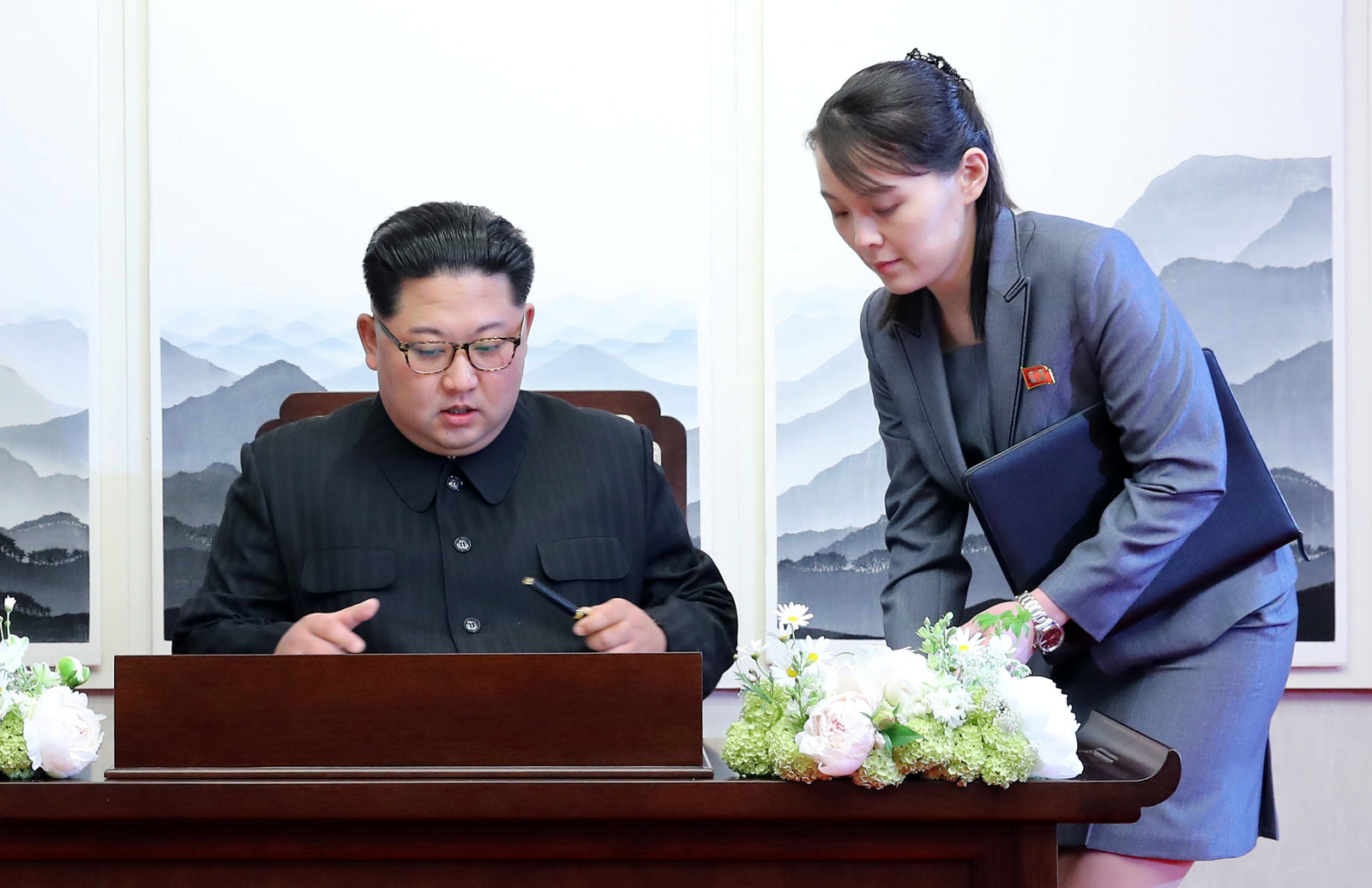 Kim's message read: "A new history starts now. An age of peace, from the starting point of history."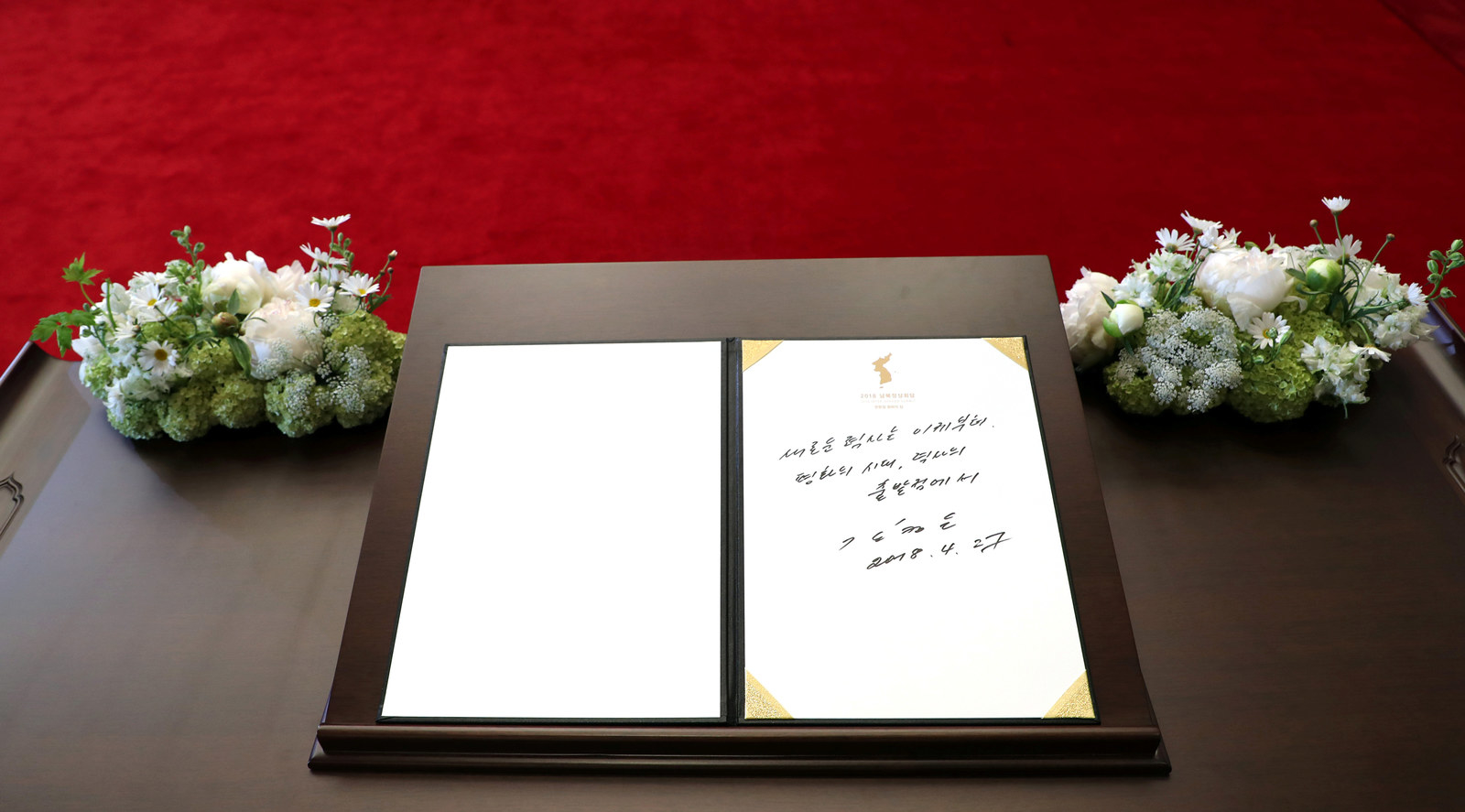 The leaders took part in a tree-planting ceremony rife with symbolism. The pine tree is from 1953, and it was planted with soil and water from mountains and rivers in both countries.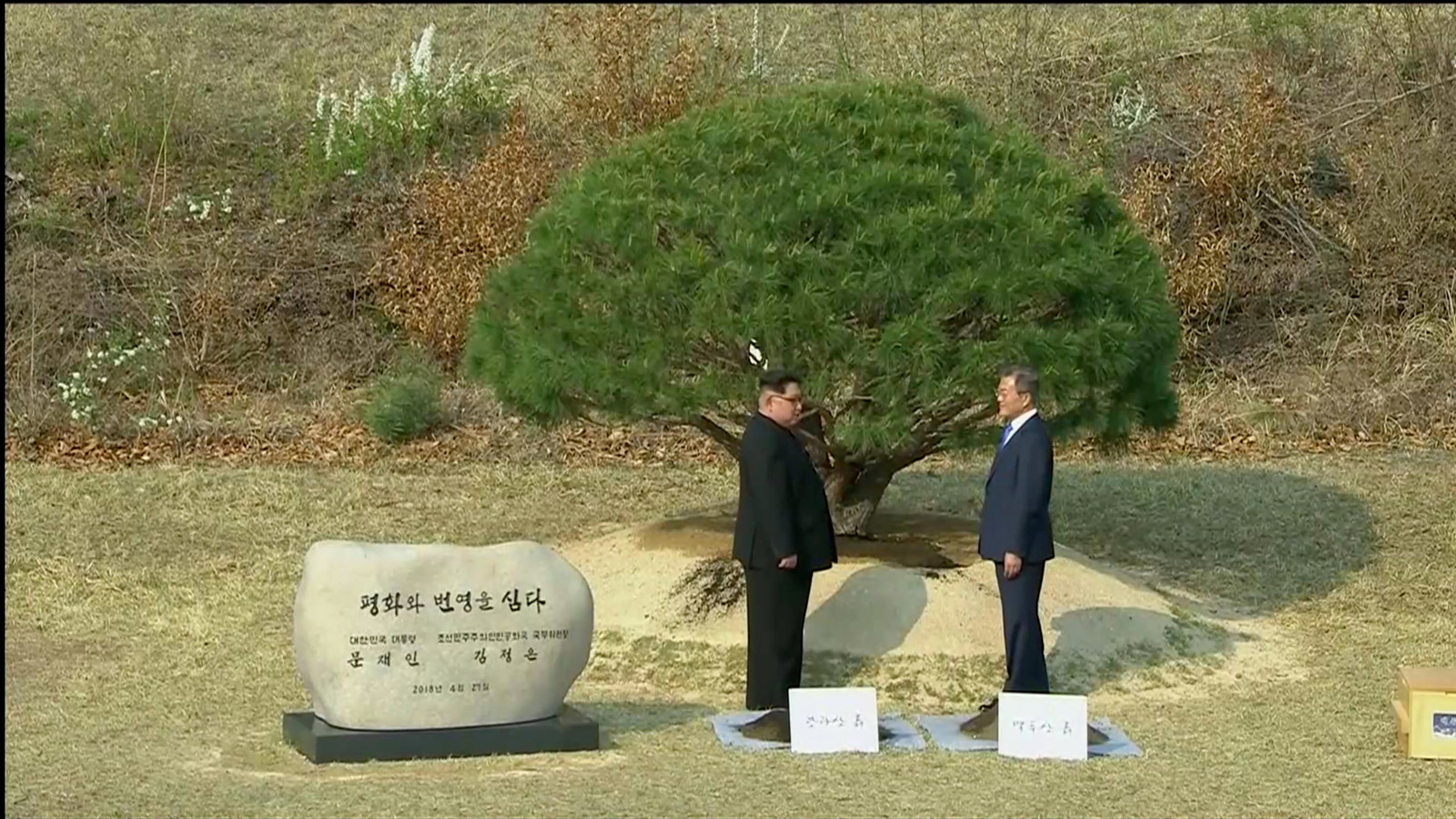 After planting the tree, Kim and Moon walked to a bench to speak one-on-one. Although cameras broadcast footage of the meeting, there were no microphones to pick up what they said.