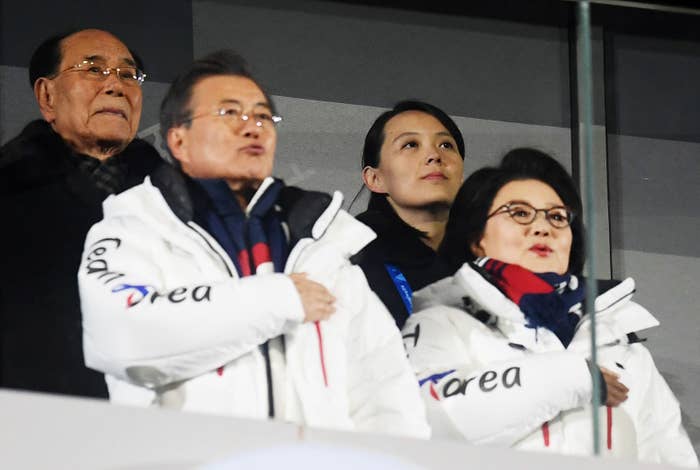 North Korea has invited South Korean President Moon Jae-in to meet its leader Kim Jong Un in Pyongyang, which would mark the first major meeting between the two countries since 2007.
The invitation was extended at a meeting between the South's leader and senior officials from the North in Seoul on Saturday — and delivered by Kim's influential but elusive younger sister, Kim Yo Jong.
Kim Yo Jong reportedly brought the president a blue folder containing a handwritten letter from her brother. It invited him to the North "at a time convenient to him," according to a spokesperson from Seoul's presidential office.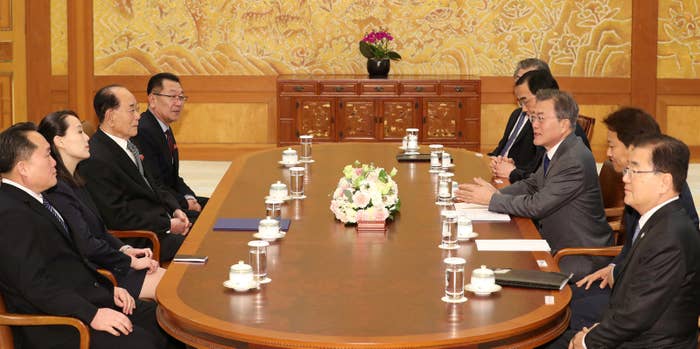 "President Moon responded by saying that the two sides should work on establishing the right conditions to realize the meeting," the spokesperson said.

He added that the officials spoke about inter-Korean relations under a "friendly atmosphere" at the presidential Blue House.
Kim, a high-ranking official in Pyongyang's dictatorial regime, had been selected by her brother as the North's delegate to the opening ceremony of the Winter Olympics in Pyeongchang on Friday.
It is the first time a member of the ruling dynasty has visited the South since 1953, when an armistice ended fighting in the Korean war.
Athletes from both countries walked on stage under a unified Korean flag, but in the audience an even more significant exchange took place. Moon, who was seated in front of the North Korean delegation, was photographed shaking hands with a smiling Kim.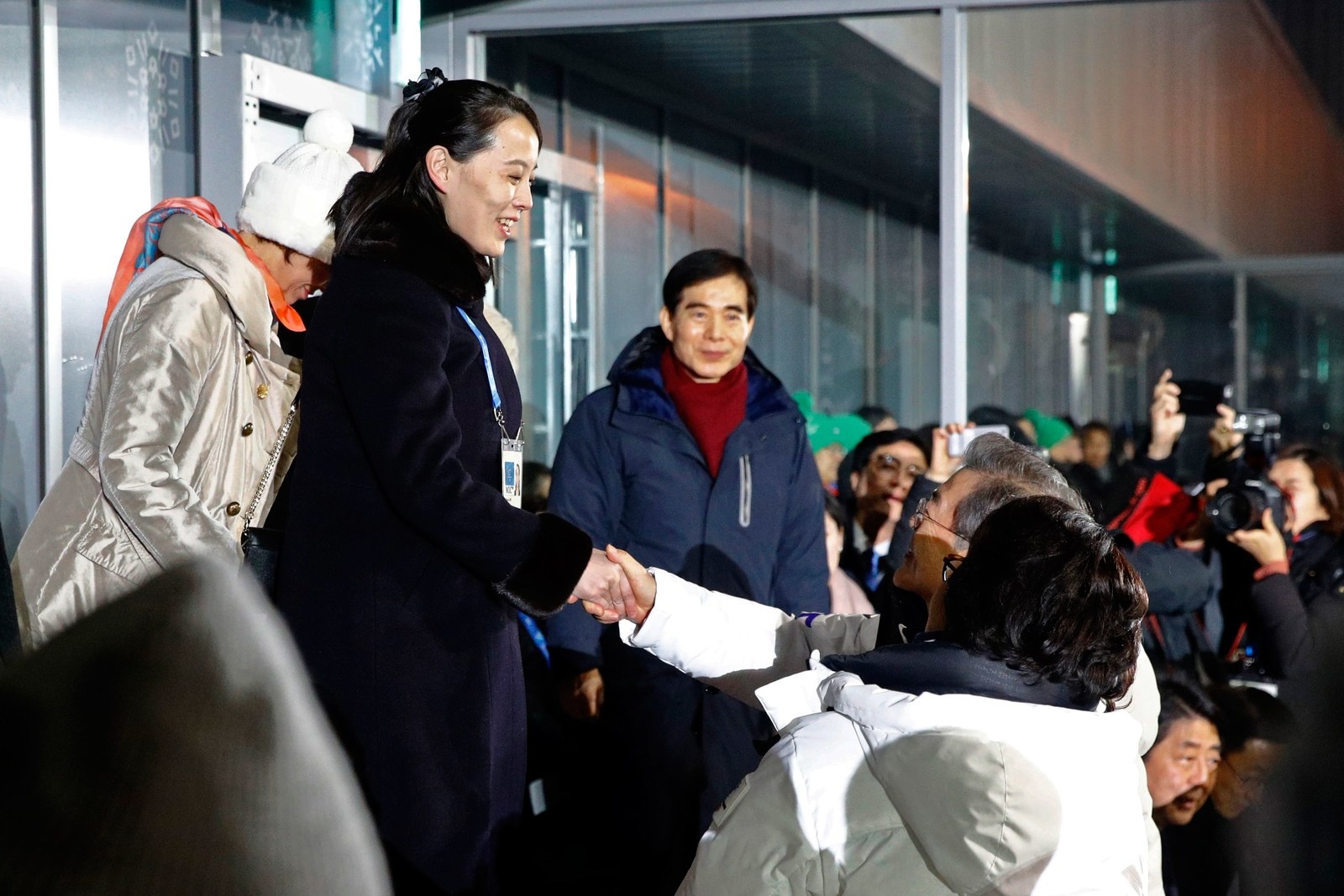 US Vice President Mike Pence, who was seated next to Moon, stared ahead as the ceremony unfolded.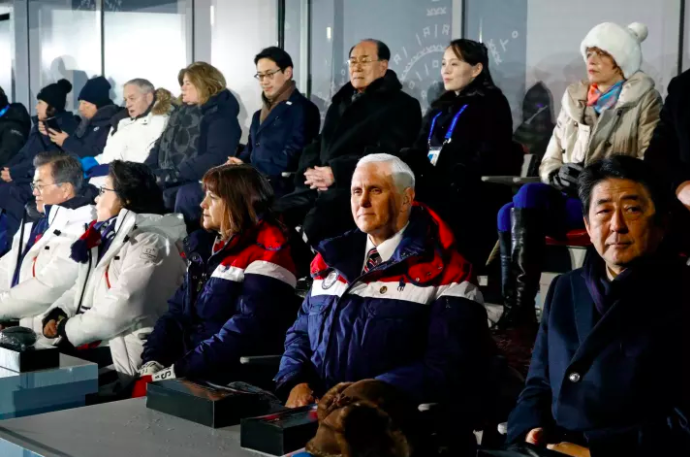 Moon has been pressing the North to engage with the US to de-escalate tensions between the countries, which have been fueled by a string of nuclear tests that were met with strong rhetoric from President Donald Trump.
Last year Kim Jong Un's regime claimed to have successfully launched a new type of intercontinental ballistic missile which was capable of striking the US.
"President Moon said that US–North Korea talks should be held in the near future to improve inter-Korean relations, and asked the North to take a proactive approach to the matter," said a spokesperson for the Blue House, the official residence of the South Korean president.

In an interview with NBC on Friday, Pence said the Trump administration will "continue to put all the pressure to bear economically and diplomatically, while preserving all of our military options to see that that happens."
He added that US and allied military exercises will be delayed until after the end of the Winter Olympics on Feb. 25.
"But we're gonna make it crystal clear that our military, the Japanese self-defense forces, our allies here in South Korea, all of our allies across the region, are fully prepared to defend our nations and to take what is — action is necessary to defend our homeland," he said.