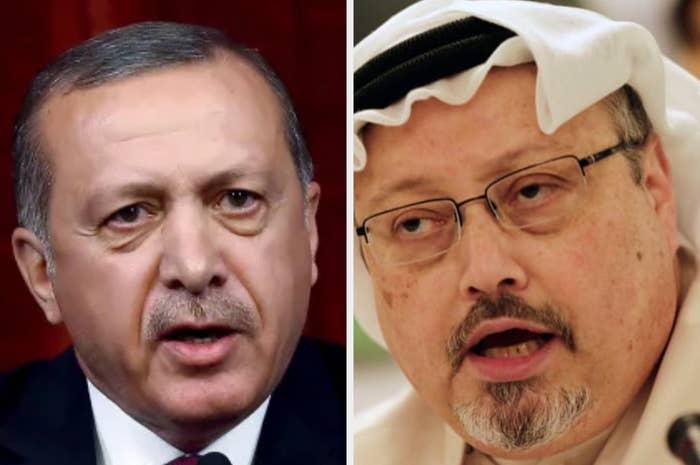 Turkish President Recep Tayyip Erdogan has called for an independent inquiry into the killing of journalist Jamal Khashoggi and demanded that Saudi operatives suspected of involvement in his death be extradited to Turkey.
Speaking in the Turkish parliament in Ankara on Tuesday, Erdogan stepped up pressure on Saudi Crown Prince Mohammed bin Salman, stressing that Khashoggi, 59, was the victim of a premeditated "political killing."
He said that he did not question the credibility of King Salman bin Abdulaziz Al Saud — whom he had spoken to on the phone about the incident — but neglected to comment on the innocence of the king's son, who is also deputy prime minister.

"It is important that the investigation is led by an impartial group and that other people also linked to this should be held responsible," he said.
Khashoggi, 59, a columnist for the Washington Post who lived in the US, disappeared on Oct. 2 after going into the Saudi Consulate in Istanbul to obtain documents he needed to marry to his Turkish fiancée.
Saudi Arabia initially claimed that Khashoggi left the building on the same day, but said last week that he died in the consulate when a fight broke out.
Erdogan's intervention came hours before Saudi Arabia's King Salman and the Crown Prince Mohammad Bin Salman met with members of Khashoggi's family, including his son, Salah, according the official Saudi Press Agency.
Yesterday, Bin Salman extended his condolences to the family.
Erdogan confirmed that 15 Saudi operatives had met in Istanbul ahead of Khashoggi's death and that 18 people had been arrested in Saudi Arabia.


Turkish media had previously reported that a hit squad working on orders from Mohammed bin Salman tortured and killed Khashoggi, and dismembered his body inside the consulate.
"So far the facts are, and the evidence is, that Jamal Khashoggi was the victim of a very cruel murder," Erdogan said.

"Who exactly are those 15 people? Why have they got together in Istanbul on the day of the murder?" he asked. "Why is the corpse of a murdered person still missing?"
His speech came a day after surveillance footage appeared to show a man leaving the Saudi Consulate in Istanbul wearing Khashoggi's clothes and a fake beard.
CNN reported that the "body double" was Mustafa al-Madani, one of a team of 15 Saudi operatives allegedly sent to Istanbul to murder Khashoggi.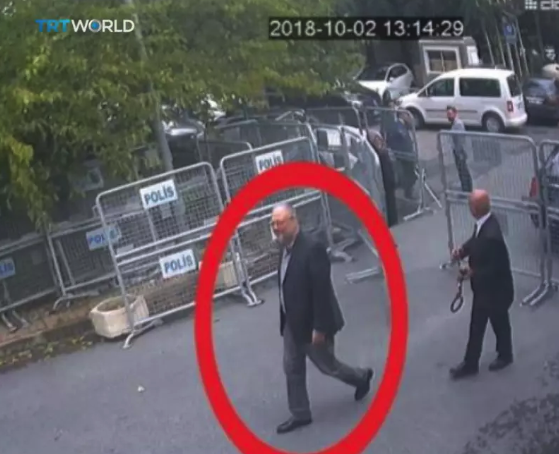 Reports emerged this week that one of the operatives made seven phone calls to Mohammed bin Salman's office on the day of Khashoggi's death.
CIA Director Gina Haspel traveled to Turkey to work on the investigation into Khashoggi's death, Reuters reported Monday.

The crown prince had been due to speak at Saudi Arabia's Future Investment Initiative conference in Riyadh on Tuesday, but reporters were given a revised schedule shortly before Erdogan's speech.