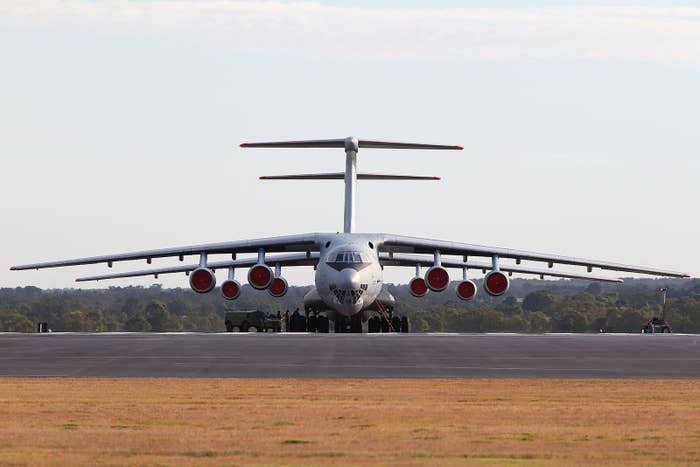 More than 250 people were killed in a military plane crash in the north of Algeria on Wednesday.
The plane crashed soon after takeoff in a field near an air base in Boufarik, about 20 miles southwest of the capital, Algiers, according to state news agency Algerie Presse.
Algeria's defense ministry said the death toll had reached 257 by the early afternoon. Most of the victims were soldiers and their families, though 10 were crew members.

The victims' bodies have been sent to the army's central hospital in the northern town of Ain Naadja so that they can be identified.
More than 300 emergency workers were at the site on Wednesday morning, according to civil protection agency spokesperson Farouk Achour. He told the Associated Press that some passengers were "extracted with deep burns caused by the fuselage catching fire."
It is understood that the plane, a Soviet-made Ilyushin Il-76 craft, was heading toward Bechar, near the border with Morocco.

An investigation has been opened into the cause of the crash, a defense ministry statement said.

This is a developing story. Check back for updates and follow BuzzFeed News on Twitter.