America was left in a state of shock this week after discovering that Democratic Rep. Alexandria Ocasio-Cortez once danced in college.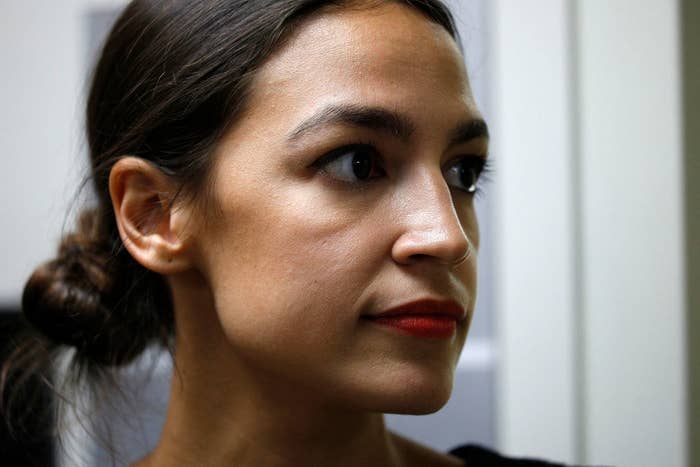 Footage of the New York congresswoman dancing as a student at Boston University was posted on Twitter in an effort to discredit her a day before she was sworn in.
It massively backfired when people concluded that the video was actually pretty fabulous.
Even the French indie band Phoenix, whose song "Lisztomania" plays in the original video, took to Twitter to congratulate the new congresswoman.
The video was part of a spate of copycat films made about a decade ago after a mashup of the Breakfast Club dance scene and Phoenix's 2009 song "Lisztomania" went viral.
A group of dancers in Brooklyn made a live-action version at the time, which also took off.
Now a Twitter visionary has taken it upon themselves to create a slew of mashups of the Ocasio-Cortez video to tons of different tunes...and the results are amazing.
Wham!
The Killers.
Needless to say, people loved it.
Ocasio-Cortez was having fun with the whole thing Friday, showing off her moves in a tweet, saying, "I hear the GOP thinks women dancing are scandalous."
Ocasio-Cortez responded to the video, according to the Hill reporter Olivia Beavers, saying, "It is unsurprising to me that Republicans would think having fun should be disqualifying or illegal."
She also said that she is happy to "have a reputation for dancing well."
BuzzFeed News has reached Ocasio-Cortez for comment.