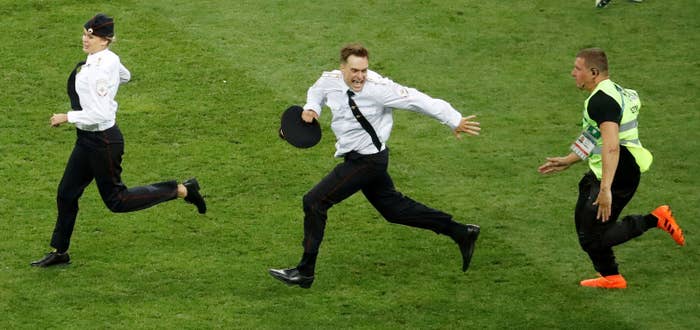 It is "highly probable" that Pussy Riot member Pyotr Verzilov was poisoned before he was taken to hospital for an unknown illness last week, German doctors said Tuesday.

Verzilov, who has been a prominent campaigner with the anti-Kremlin protest group since three of its members were arrested in 2012, fell ill last Tuesday after he attended a court hearing of fellow member Veronika Nikulshina.

Nikulshina said he fell into a "half-unconscious state" on the way to the toxicology wing of a Moscow hospital, according to Russian-language outlet Meduza. He was moved to Berlin for treatment on Saturday.

In a news conference Tuesday, doctors at Berlin's Charité university hospital said his symptoms indicate a disruption to the part of his nervous system that regulates his internal organs, but there is no evidence that he is suffering from a long-term illness.
He is receiving intensive care but is not in a life-threatening condition, they added.
"It is highly probable that he was poisoned," said Dr. Karl Max Einhaeupl.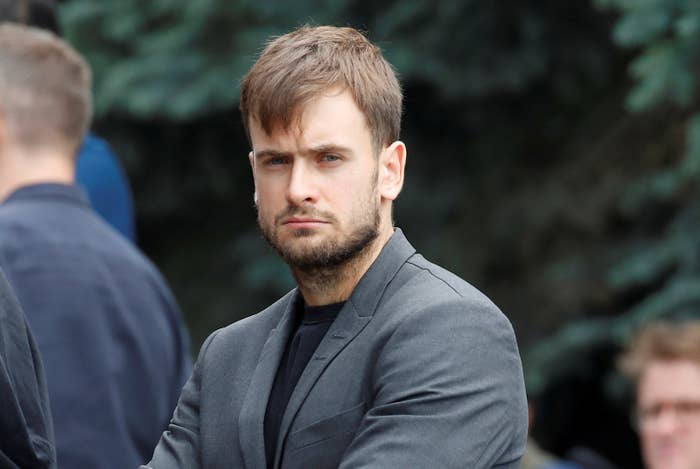 Verzilov, who has both Russian and Canadian citizenship, has been the publisher of Pussy Riot's media outlet, Mediazona, since 2014.

He and three other Pussy Riot members made headlines in July when they ran onto the field during the World Cup Final to protest human rights violations in Russia.
The group's members said in a speech posted on Twitter on Saturday that they have "all the reasons to suspect that he was poisoned by the Russian authorities."

"[The] Russian government cannot stand people who have heart and convictions," they wrote.
Verzilov has a daughter with his ex-wife and fellow group member Nadezhda Tolokonnikova.

"We demand justice, and we'll do everything we [can] to find those people who're in charge of poisoning Peter and be sure that they will be punished for what they did," the group added.

"For a nightmare that they brought to Peter, his [and Tolokonnikova's 10-year-old] daughter Gera, to his loved ones and friends.

"We should stop poisonings, we should stop assassinations of people whose only one fault is honesty, passion [for] truth and justice."

This is a developing story. Check back for updates and follow BuzzFeed News on Twitter.‏