Zimbabwean police arrested an American journalist working in the country's capital on Friday, accusing her of mocking President Robert Mugabe on Twitter.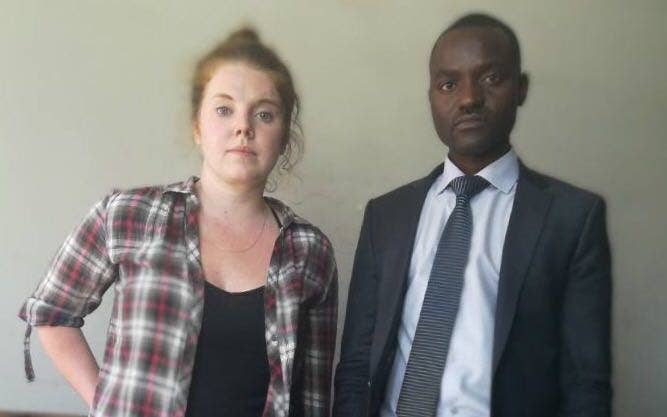 O'Donovan works for Magamba TV, a local station, that has taken to Twitter to defend her, sending out tweets with the hashtags #FreeMartha and #ArrestUsAll.
In their initial post, ZLHR — who have assigned one of their lawyers to defend O'Donovan — said that the police had arrested her for posting a tweet on her account that insulted Mugabe.
According to the Committee for the Protection of Journalists, she faces now two charges: insulting/undermining the president and "attempting to overthrow" the Mugabe government.
In a statement circulating on Twitter that O'Donovan allegedly signed, a different tweet altogether is listed as the justification for her arrest.
According to her lawyer, Zimbabwean police claim the tweet in question, posted on Oct. 11, had been traced back to O'Donovan's IP address.
The tweet initially named as the reason for her arrest also came from the @matigary account.
But the @matigary account has continued tweeting even as O'Donovan has been in custody, including this one.
Her arrest is the first since Mugabe appointed a new "Minister for Cybersecurity" that activists immediately feared would be used to crackdown on online criticism.