Okay, you guys. Have you been paying attention to this Game of Thrones meets James Bond meets The Interview shit that has been going on with North Korea?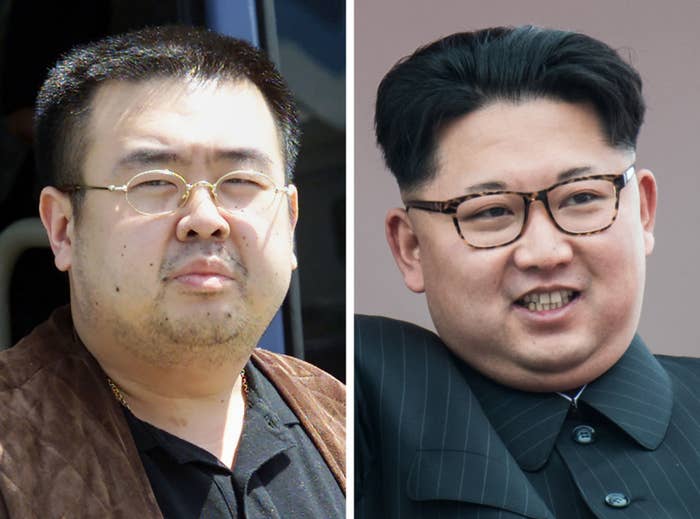 Let's start at the beginning: This is Kim Jong Nam, the one-time heir apparent to the leadership of the Democratic People's Republic of Korea, better known as North Korea.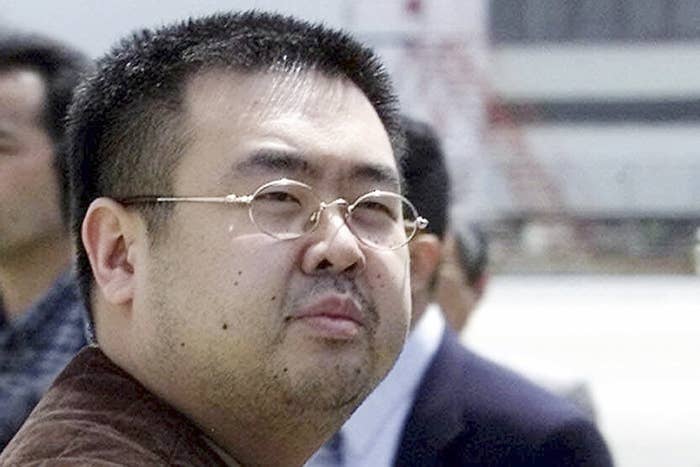 Kim Jong Nam and Kim Jong Un's dad, longtime leader Kim Jong Il, was like, "Omfg what the shit, are you kidding me with this right now." And so Nam plummeted from favor faster than a North Korean missile hits the sea.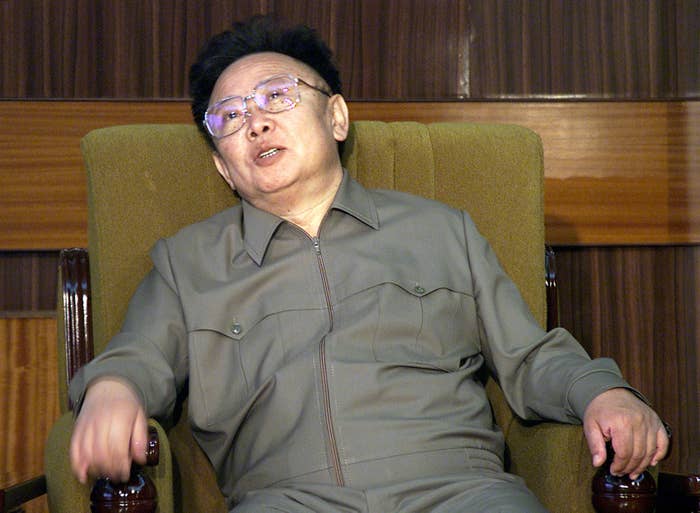 Which meant that Kim Jong Nam's younger half brother, Kim Jong Un, was the new favorite.
So when Kim the elder kicked the bucket in 2011, it was Kim Jong Un who took the reins and the all-important job of looking at things.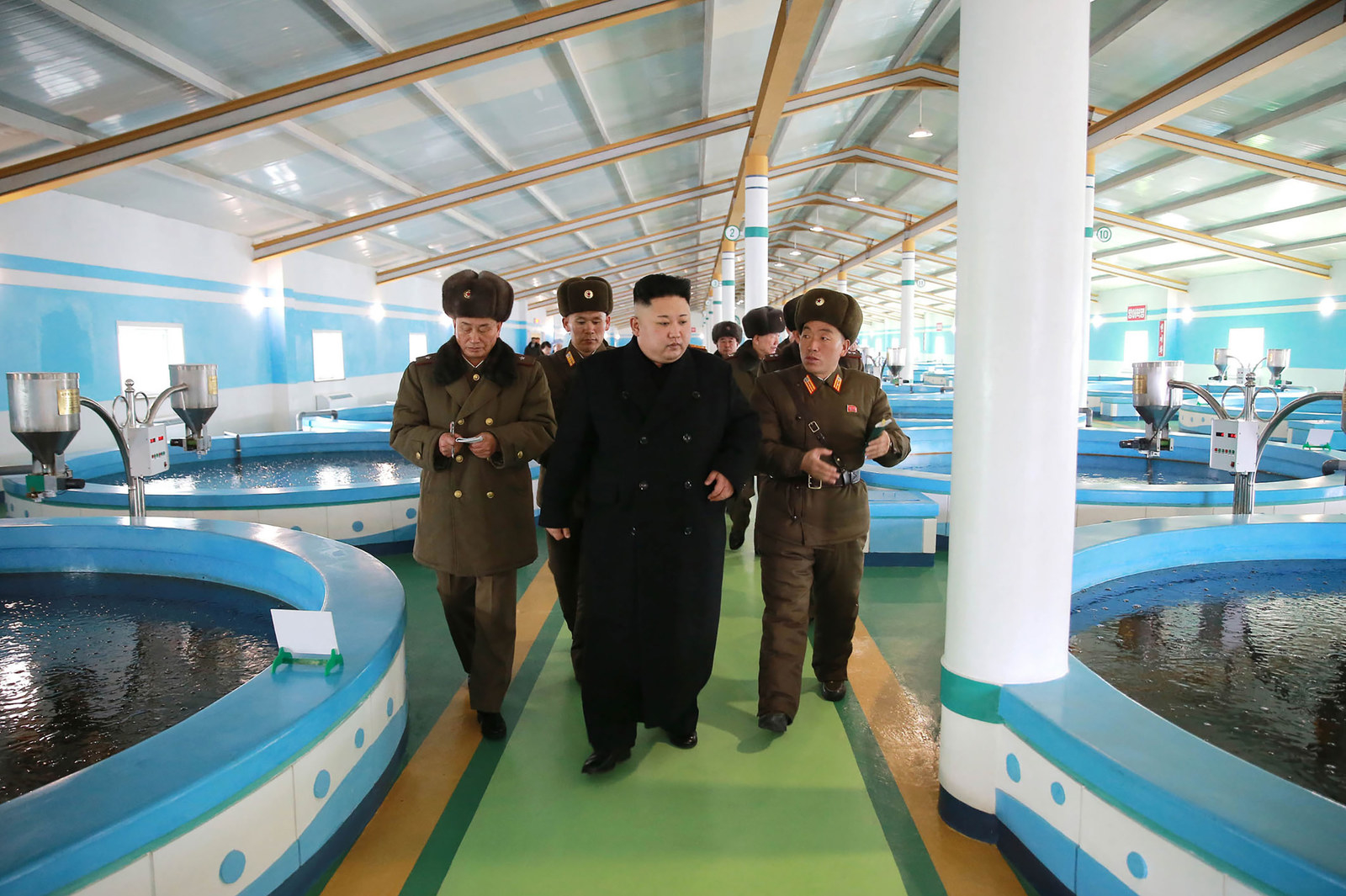 But there was apparently in Kim Jong Un's mind a worry. A fear. A concern that his brother might pull a Scar on him.
All of this brings us to Feb. 14, 2017, when South Korean media first reported that Kim Jong Nam had been killed in a Malaysian airport while waiting for a flight to Macau, where he'd been living in semi-exile.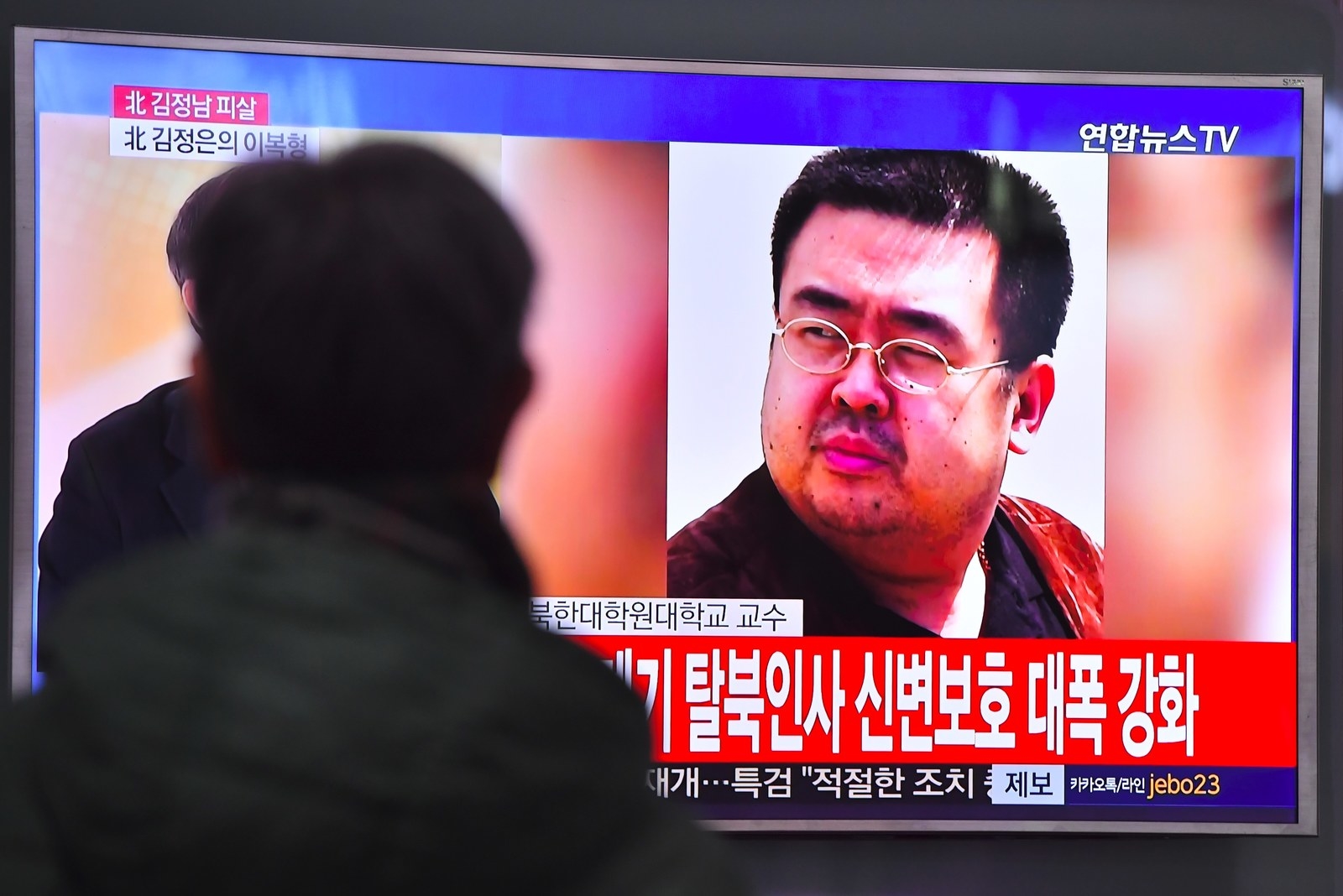 WELL SURPRISE. IT ACTUALLY HAPPENED. Not with poison needles but there were totally women who attacked him — but at least one of those arrested claims to have not realized it at the time.
Then came the video, first aired on Japan's Fuji TV, that purported to show the exact moment that the attack took place.
A total of three people have now been arrested in relation to the killing: the LOL woman, another woman with Vietnamese traveling papers, and a man believed to be her boyfriend.
The Malaysian police put forward another plot twist early Friday local time: Kim Jong Nam was apparently killed using VX nerve gas, the most potent nerve gas in existence, which is ABSOLUTELY BONKERS.
JUST LOOK AT WHAT THAT ISH DOES TO YOUR SYSTEM.
North Korea, though, just so happens to have an estimated thousands of tons of chemical weapons stockpiled.
Malaysia's health minister said on Sunday that the dose of VX was so high that Nam was dead within 20 minutes, too fast for even any antidote to help.
This whole thing has caused quite a stir in Malaysia, whose citizens are kinda upset that their home was used as an assassination staging ground.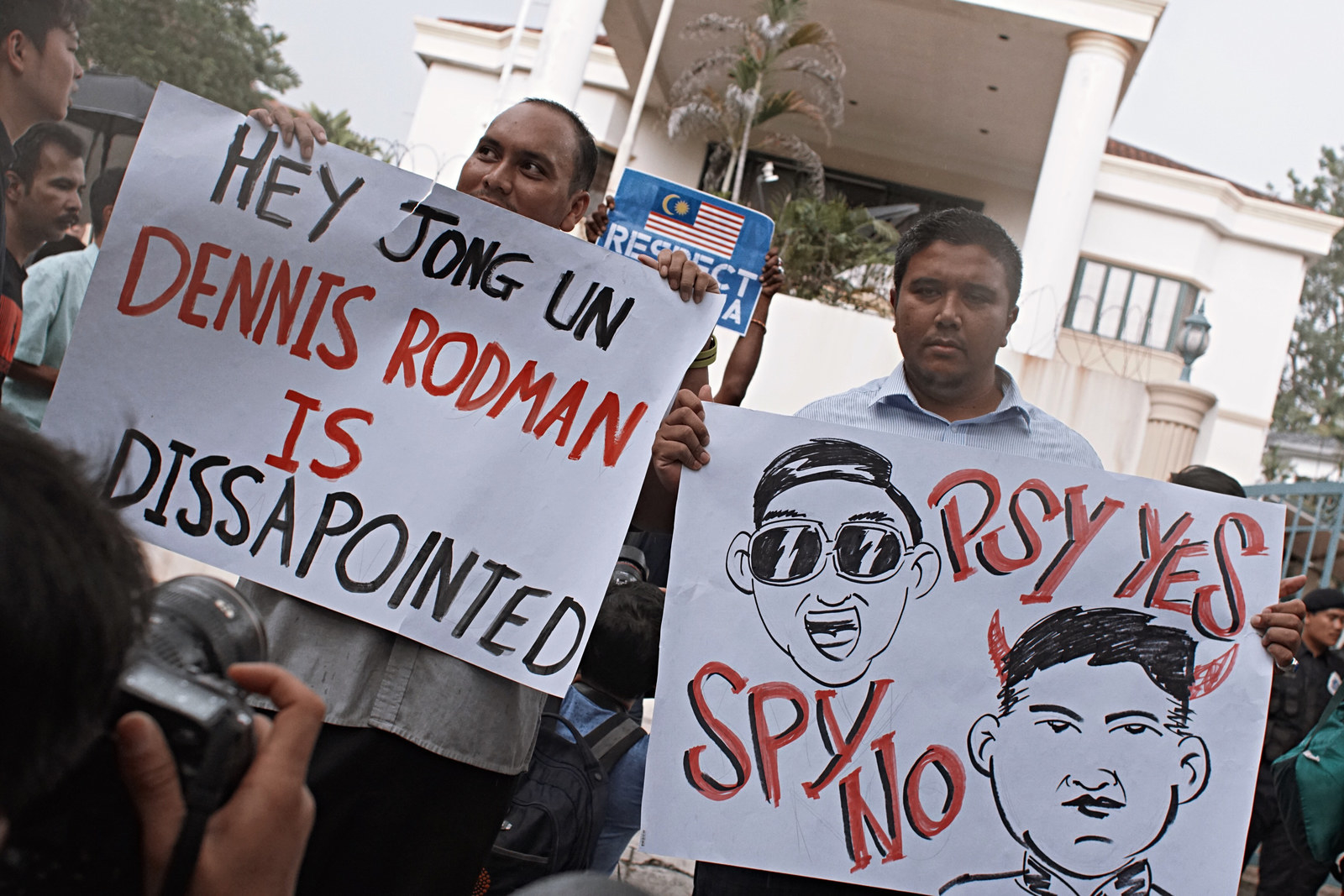 North Korea, on the other hand, insists its hands are clean and that it's really all Malaysia's fault anyway since Kim Jong Nam died there. Not that it's even Kim who died — Pyongyang refuses to say even that much.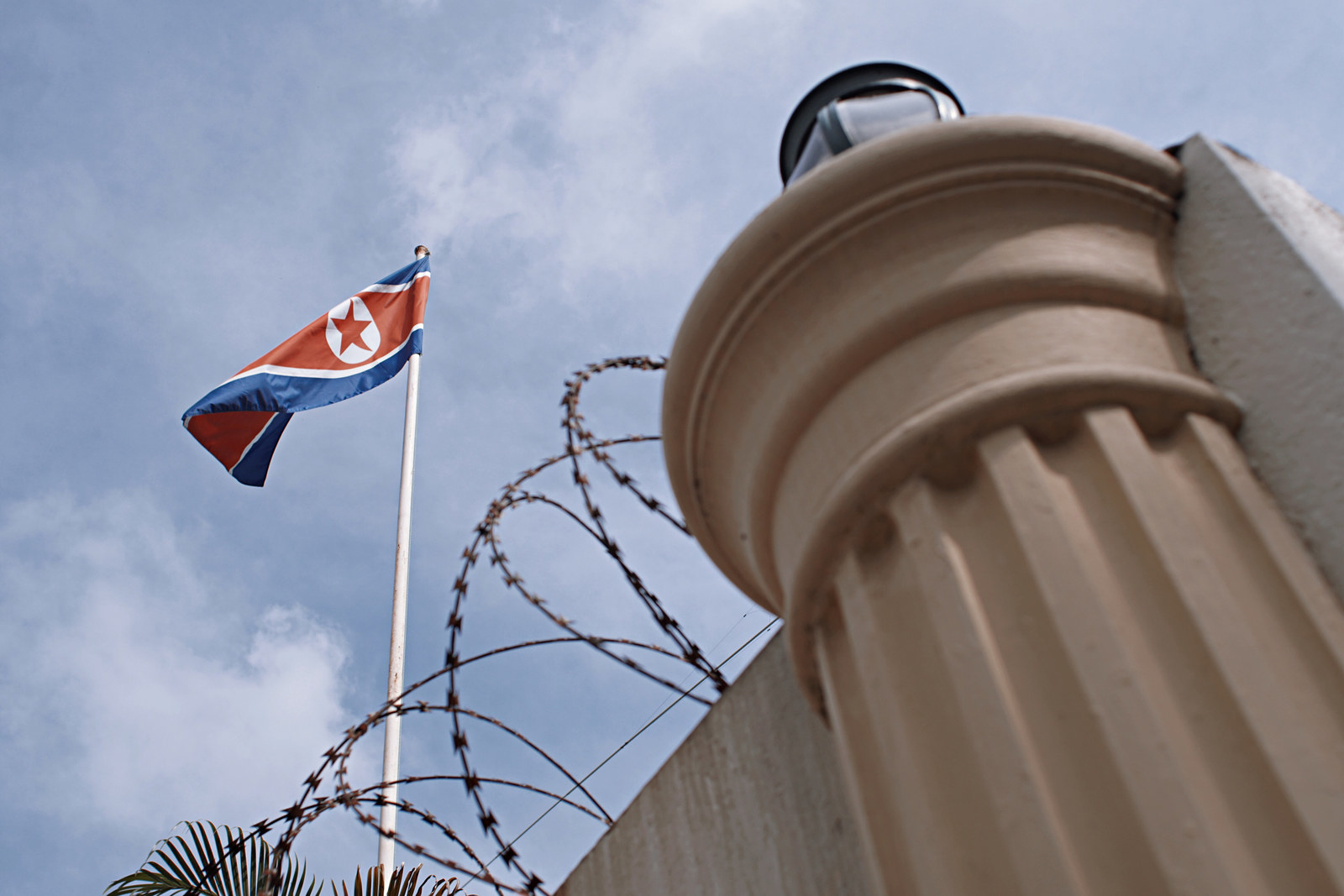 So that's where we are so far with this madness. Now that you've finished this article, there are surely going to be at least seven more things in the next 48 hours that make you go: