Since Mosul, Iraq's second-largest city, was taken over by ISIS last year, luxury probably isn't the first thing that springs to mind. The images in your head probably look a little more like this: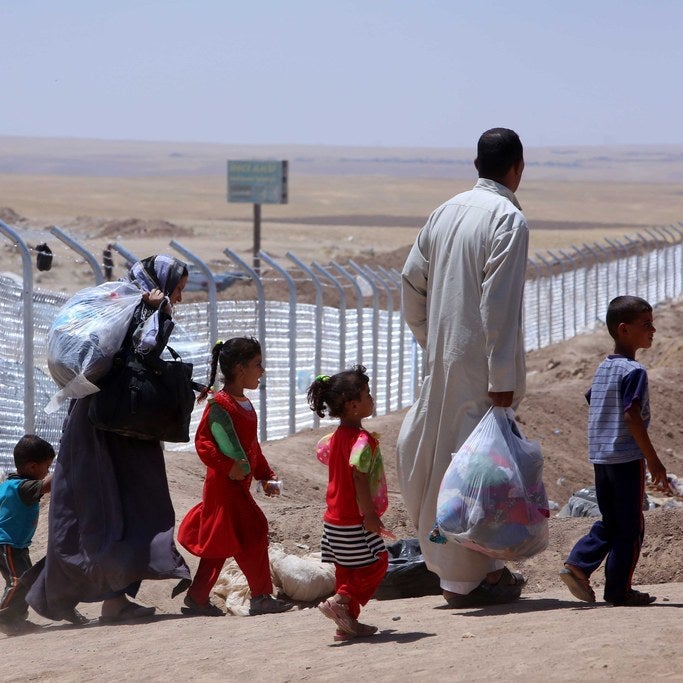 But would you believe that ISIS has reopened a hotel in the middle of Mosul that looks like this — or at least used to?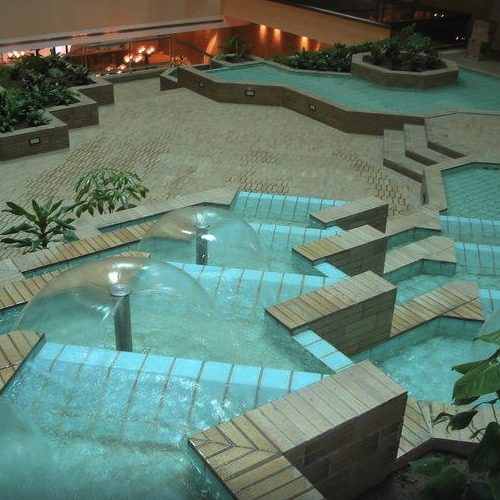 According to reports from the region, that's exactly what the militant group has done in reopening the five-star luxury Ninawa International Hotel.
The giant complex boasts, per one reviewer on TripAdvisor back in 2013, "262 rooms and suites, also there are two ballrooms, two restaurants, [a gymnasium], swimming pool, tennis, and many other facilities."
The new owners apparently will "be keeping the hotel's gleaming wooden bar — albeit without its traditional contents," the Telegraph reported.
Don't get your hopes up on staying here anytime soon though — it's reportedly only for ISIS commanders right now, though perhaps its suites and ballrooms might be available for ISIS weddings.
ISIS did open the grounds of the hotel to the people of Mosul for its grand reopening, reportedly providing free dinner to those attending.
ISIS has renamed the building the "Inheritors Hotel," but there have been several suggestions for catchier titles.
There are no reports yet about how much the building costs to run or what they charge for a stay. Given that the Iraqi military has said that Mosul is its next major target after retaking Tikrit, how long it will remain open is in question, too.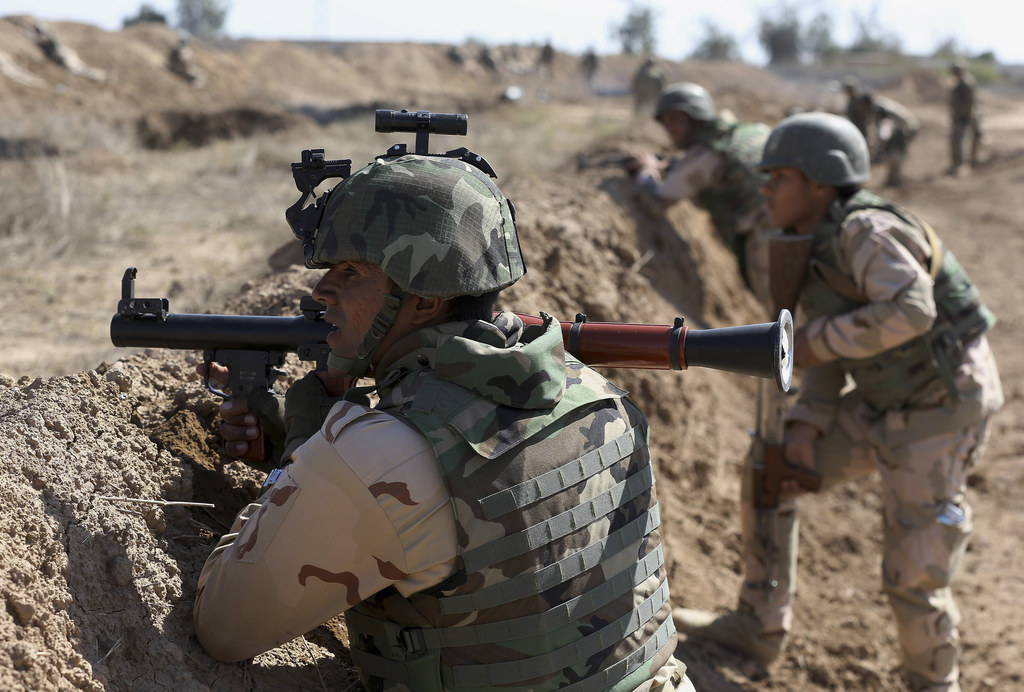 As of Wednesday morning, the TripAdvisor page still only has reviews from before ISIS' surge into the area, but we wouldn't be surprised to see a number of fake reviews begin to pop up soon.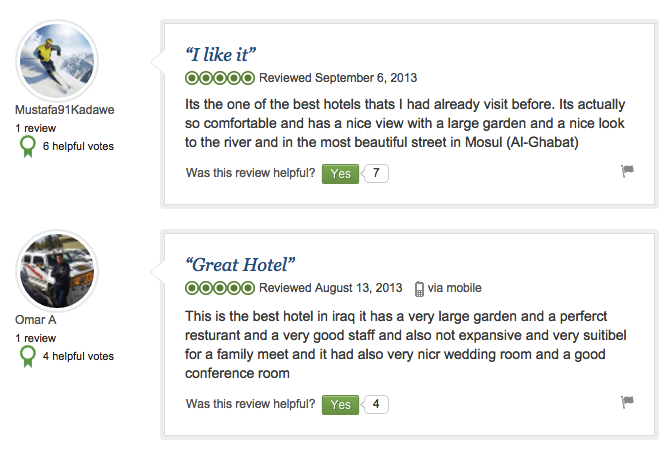 Since posting this story, TripAdvisor seems to have opted to pull down all of the old pictures and reviews from the Ninawa International Hotel's page. We have reached out to TripAdvisor for comment on why that is.