Yes, Obama And Putin Met, But Did You See The Cats?
There was a very important meeting at the G20 summit but priorities, people.
Presidents Barack Obama and Vladimir Putin met for about 30 minutes on the sidelines of the G20 Summit in Antalya, Turkey on Sunday. The two clearly had a lot to discuss, given Russia's increased involvement in Syria and th-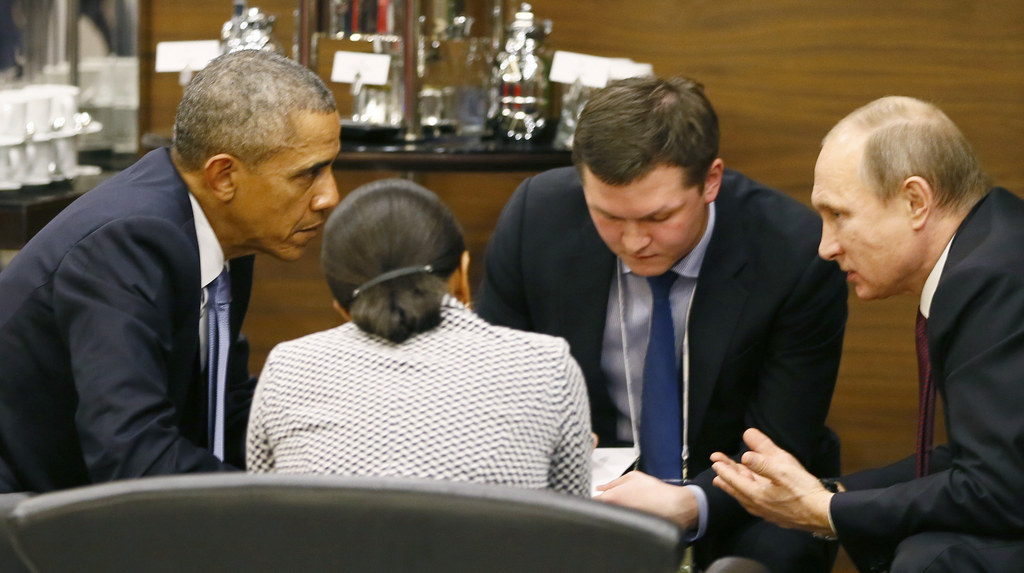 Wait a minute. We'll get back to that, promise. But first look at these cats walking across the G-20 stage like they own it.
Sorry. Right. Increased involvement in Syria, launching bombing raids against groups opposed to Syrian president Bashar al-Assad, as the U.S. has announced special forces will be deployed to the area. And all on the heels of the attacks in Paris.
According to the White House readout, during their informal confab, the first since they were seated together at the United Nations in September, the two leaders' discussion "centered around ongoing efforts to resolve the conflict in Syria."