Yemeni Artist Creates Beauty From Destruction
The largest explosion to hit Yemen's capital yet inspired Bushra Al-Fusail, a noted artist and women's rights activist, to make something that would unite the divided country.
Last Monday, a military coalition led by Saudi Arabia struck a supposed weapons depot in Yemen. The resulting explosions killed at least 46 Yemenis and injured hundreds more.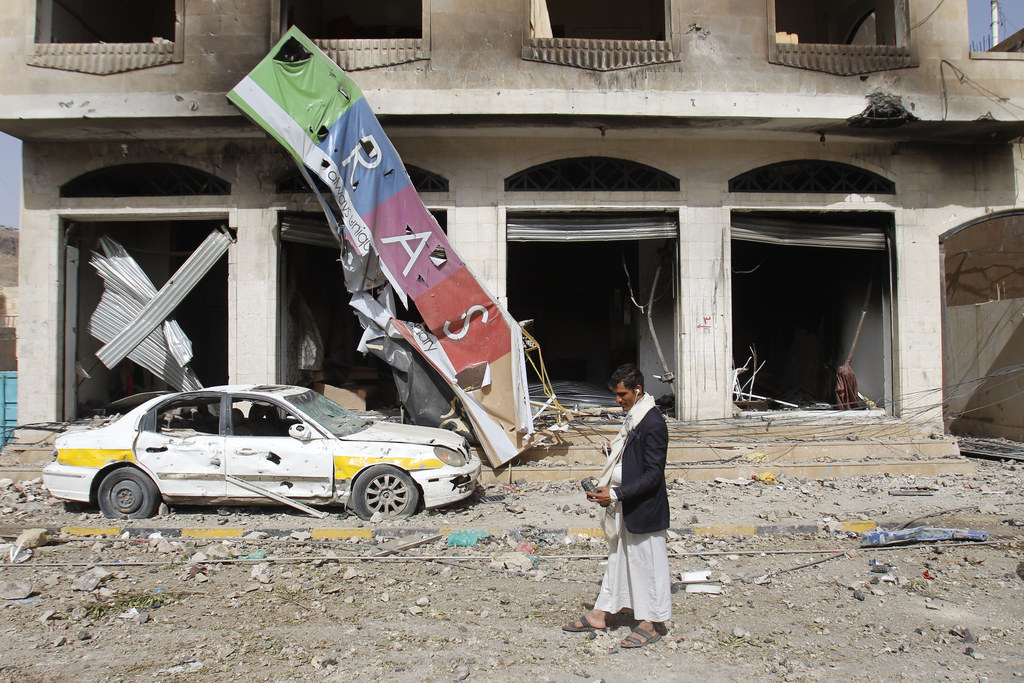 Bushra Al-Fusail, a noted artist and women's rights activist in Yemen, saw the shattered glass that resulted from the explosion as an opportunity.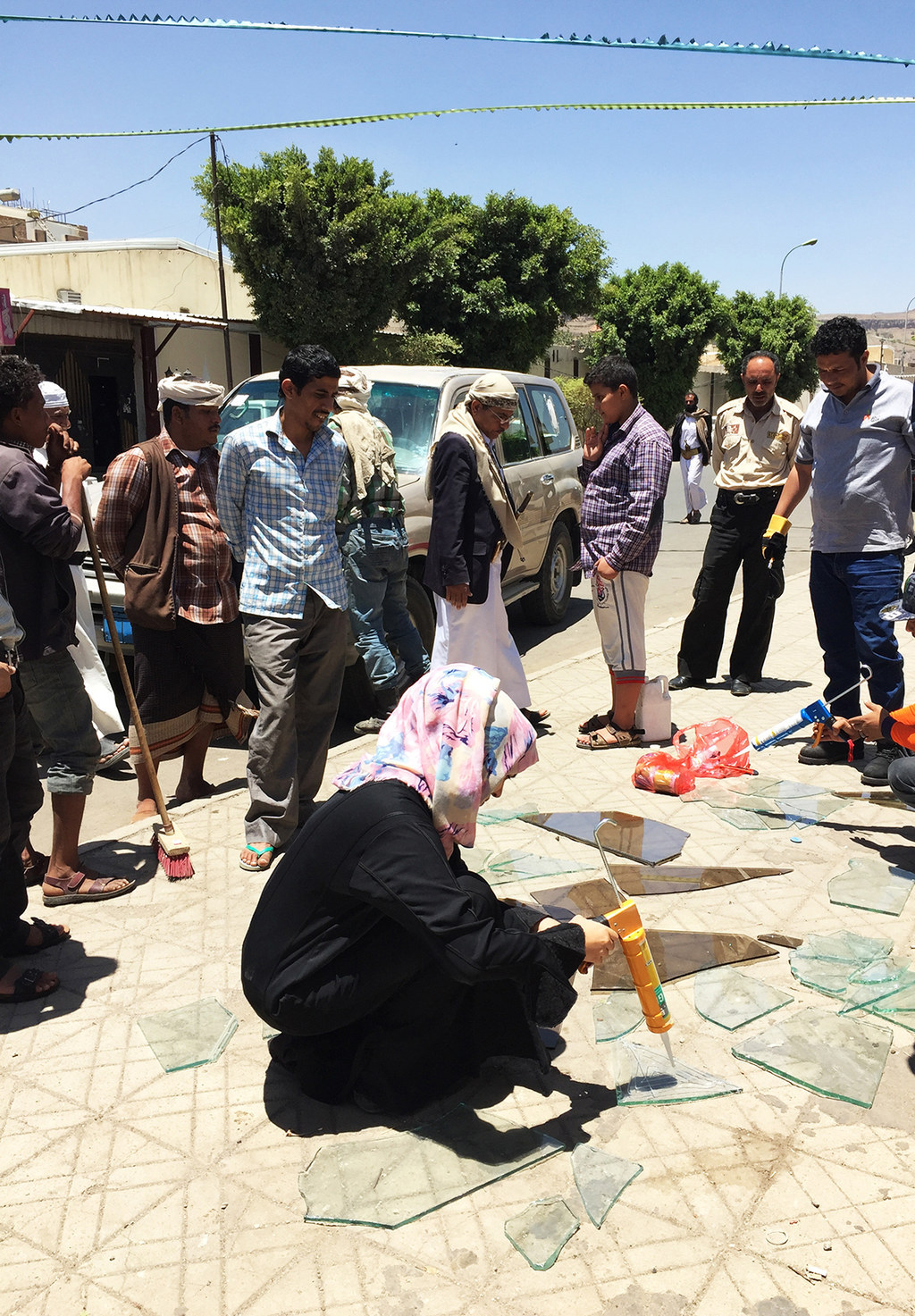 Fusail is one of the co-founders of FRAME Yemen, a branch of FRAME.life — a group that aims to mobilize citizens to document their community through art. And so she, along with fellow co-founder Nina Aqlan and a team of volunteers, got to work.
"The shattered glass not only represents the destruction and demise of that day, but also represents the shattered hope of whatever was still left in the people," Fusail said in an email exchange with BuzzFeed News.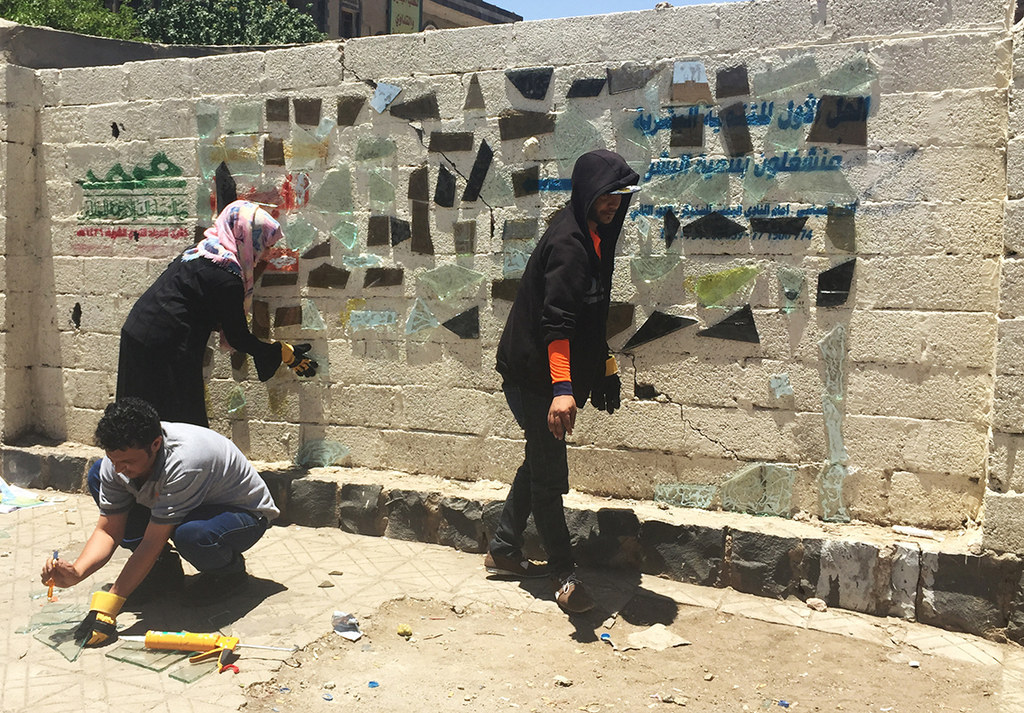 Strangers on the streets of Sanaa took part in the project, Fusail said, demonstrating that "we are all suffering together, perhaps not in the same way, but we are all affected by this war in one way or another... we should remember to stand together."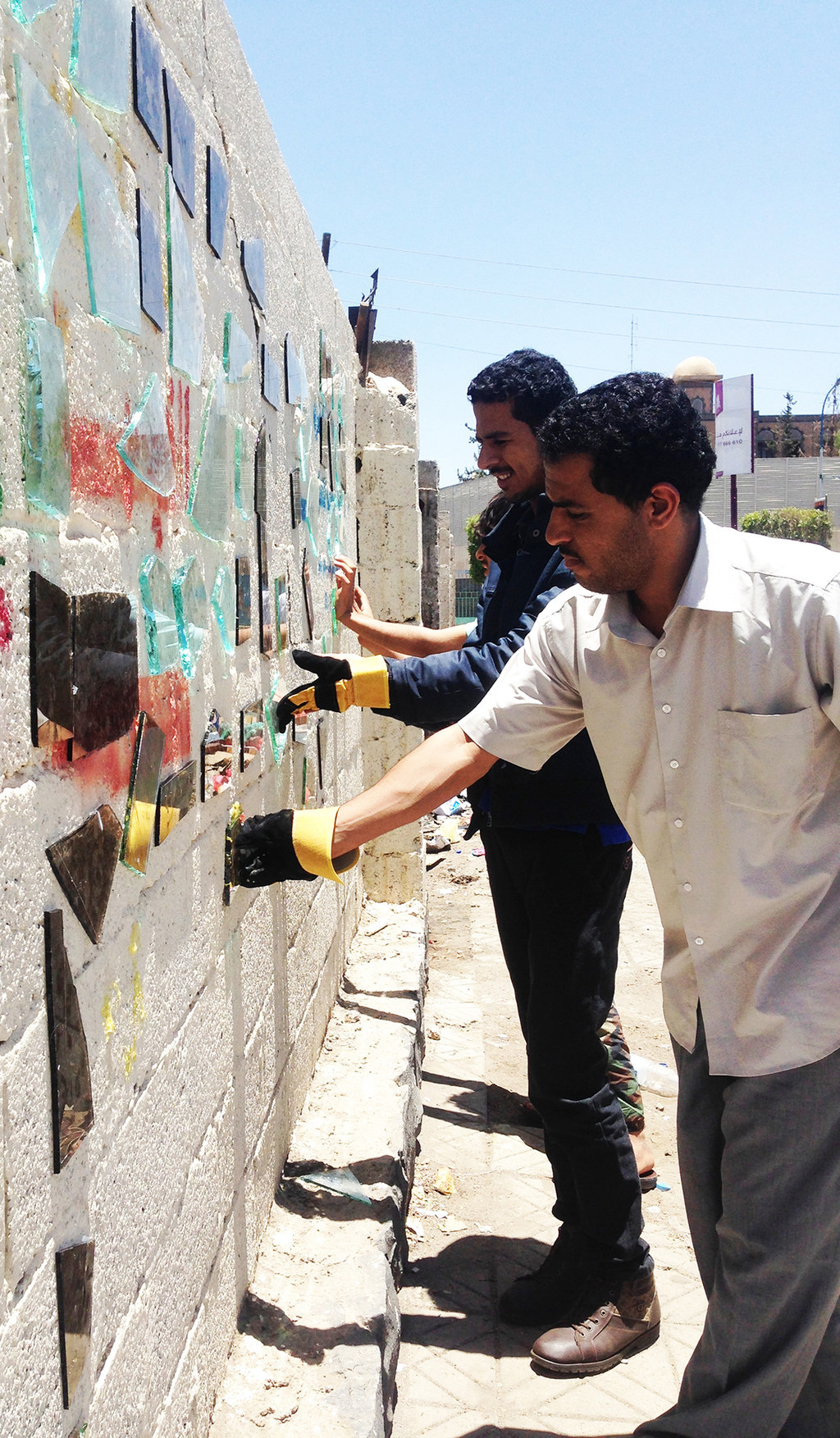 "We wanted to restore that shattered hope, not only of the people that are affected by the explosion, but of the whole nation, thus the flag of Yemen," Fusali continued.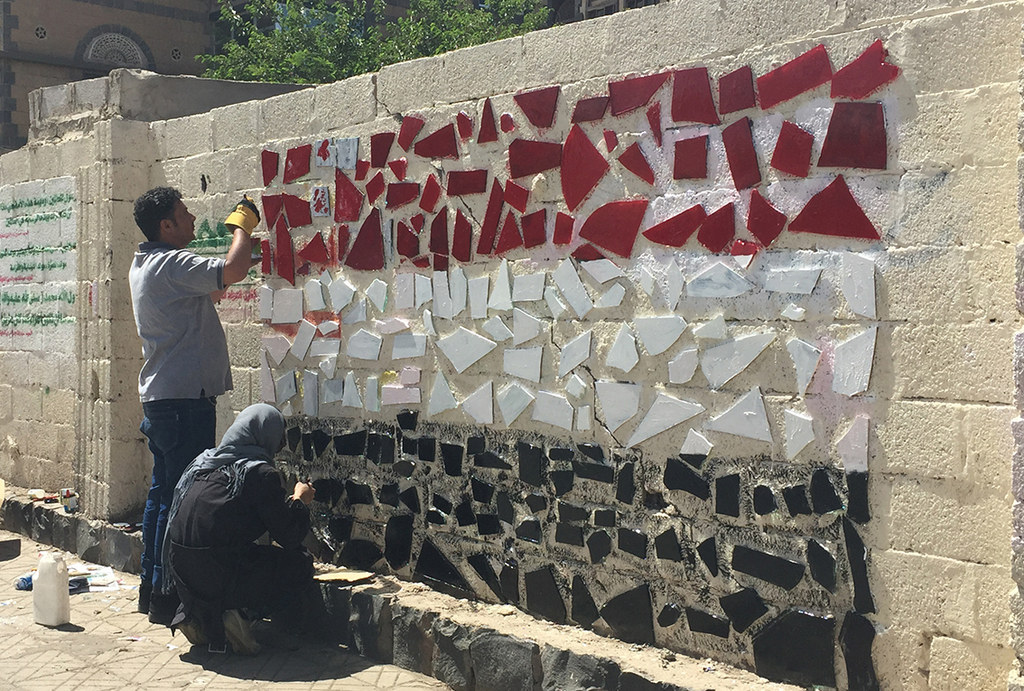 Four days after the explosion, the project was complete, a new memorial for those who had died and a symbol for Yemen moving forward.