Women And Children Prevent Israeli Soldier From Arresting Boy For Alleged Stone Throwing
The Israeli Defense Forces claim that the soldier didn't know the boy he pointed his gun at was a minor.
Palestinian women and children teamed up on Friday to prevent an Israeli soldier from arresting a young boy at a protest.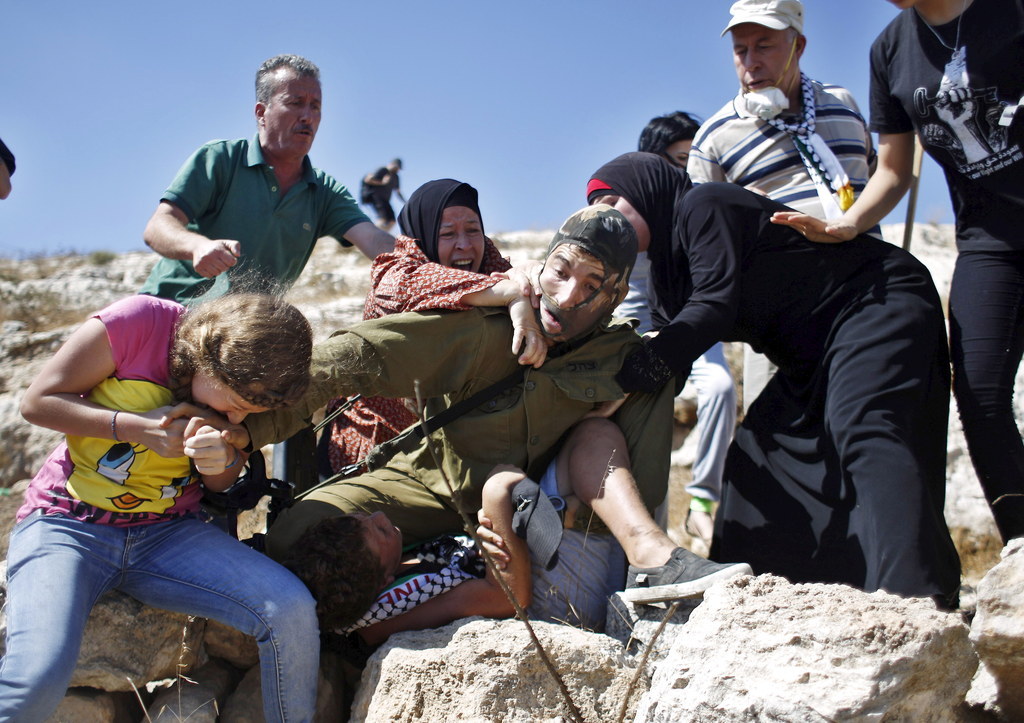 The altercation took place during a demonstration against Jewish settlements in the West Bank village of Nabi Saleh, near Ramallah. It was there that an Israeli soldier grabbed a boy wearing a cast on his arm, who the soldier accused of throwing stones.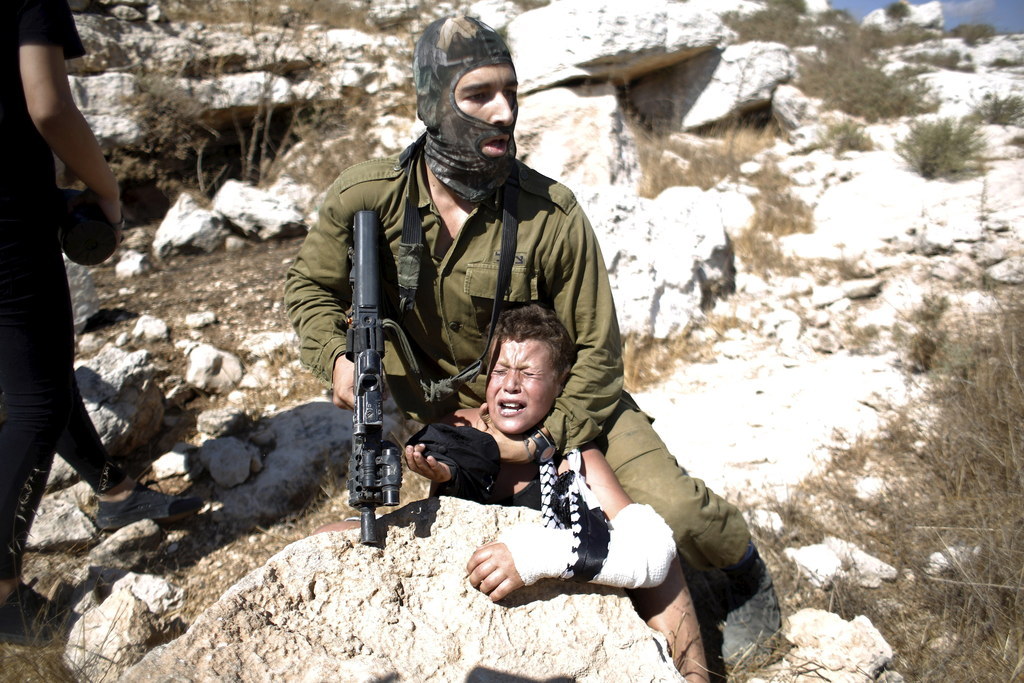 According to the Hebrew-language, progressive newspaper Haaretz, the Israeli Defense Forces (IDF) claims that the soldier did not know the child was a minor when he was attempting to detain him.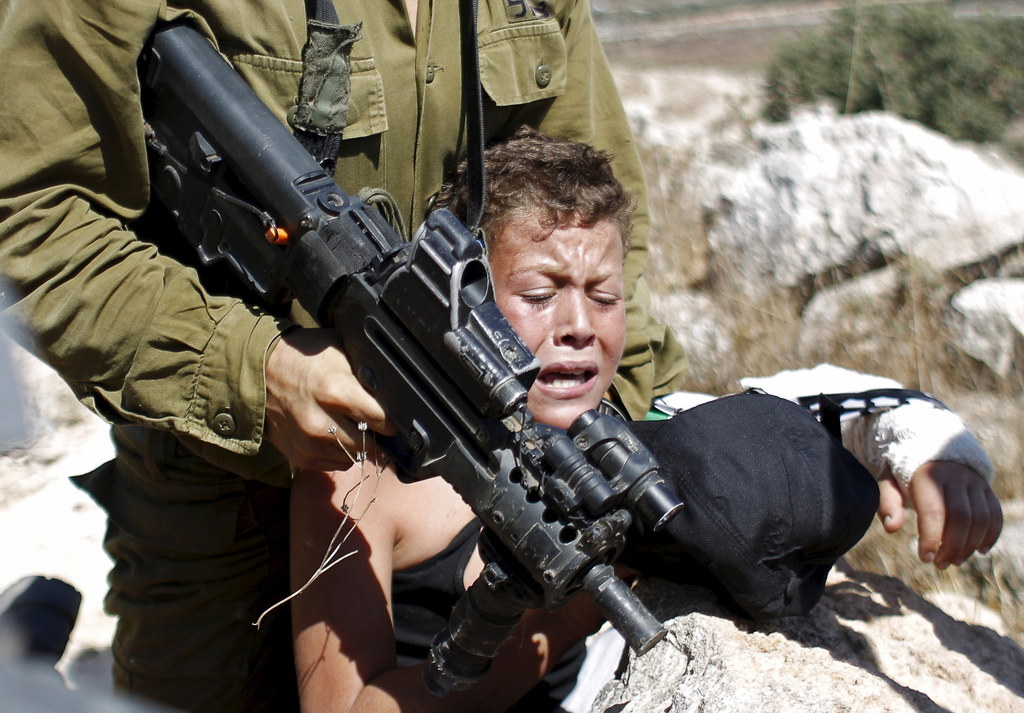 Haaretz cited one of the activists present at the protest as saying that the boy didn't throw stones and that the IDF could clearly see that he was a minor.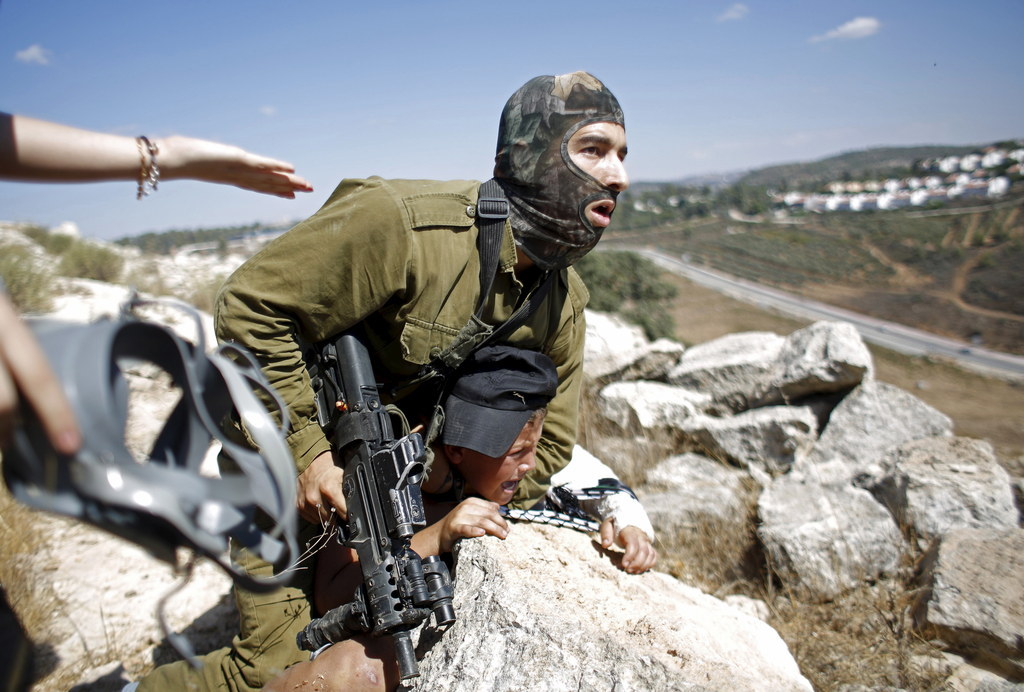 Human rights groups say those arrested for stone throwing and other offenses in the West Bank are often denied protections under the military laws that apply there.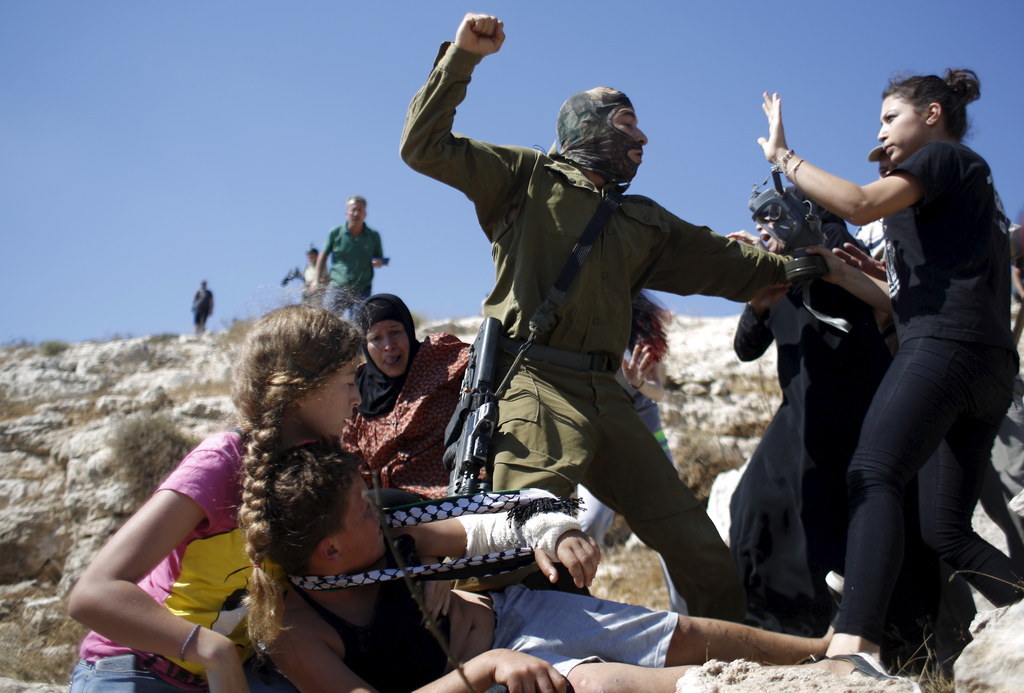 "At the time of the arrest, a violent provocation by a number of Palestinians developed, including women and children," the IDF said in a statement. "In light of the violent altercation, the commander decided to not to go ahead with the detention."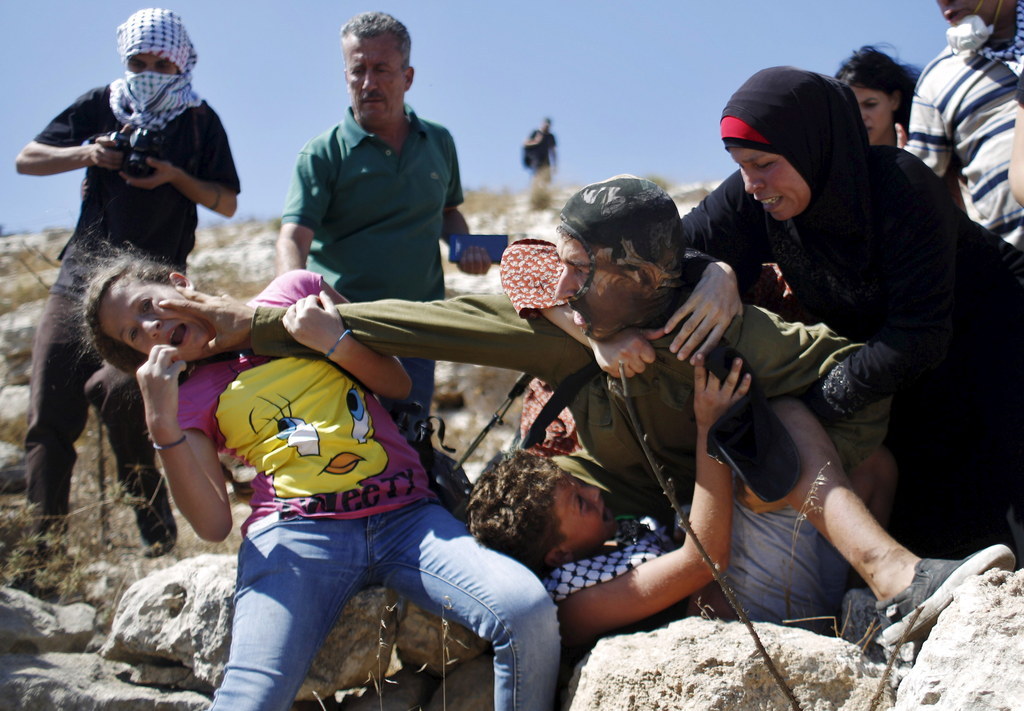 The website Ramallah City posted a video of the altercation shot by Roya News on their Facebook page.
"The soldier was lightly wounded as a result of the altercation," Haaretz reported.