White House Announces New Troop Deployment To Iraq
450 more troops will be joining the Americans already on the ground as part of the anti-ISIS campaign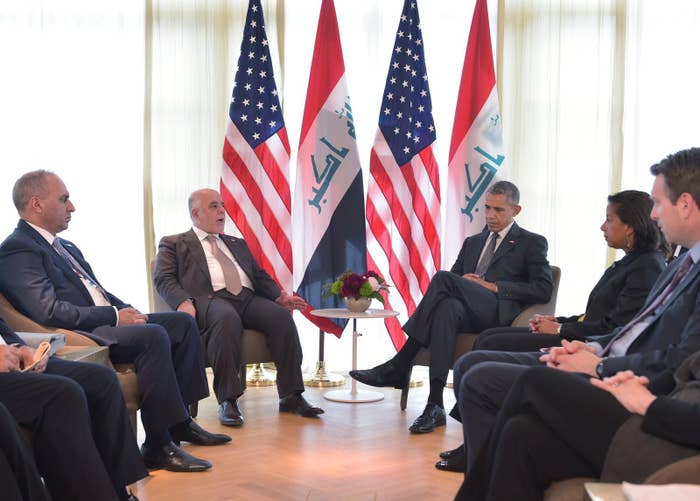 WASHINGTON — The White House announced on Wednesday an additional 450 American military personnel will be deployed to Iraq to join the 3,100 troops already on the ground there.
The personnel will be "train, advise, and assist" Iraqi forces in the country's Anbar province, the White House said in a statement. The decision comes after a request from Iraqi Prime Minister Haider al-Abadi and will "work to build capacity of Iraqi forces, including local tribal fighters."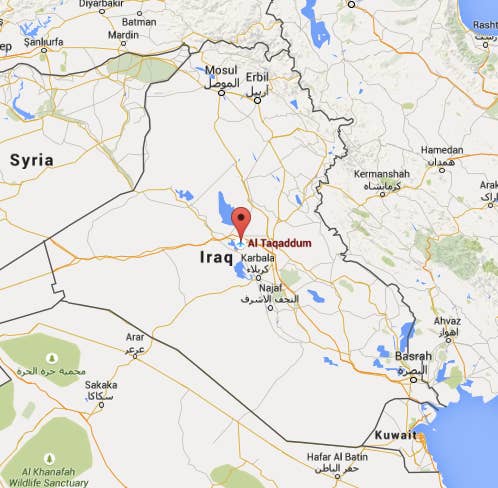 The newly deployed Americans will not be conducting "offensive ground combat operations," Elissa Slotkin, Assistant Secretary of Defense for International Security Affairs, added in a call with reporters following the announcement, and will be based at the Al-Taqaddum military base. The Iraqi 8th Army division and Iraqi Special Forces will be among the forces that will be trained.
Deploying to Taqqadum was a choice made because "where we have a presence dramatically increases the situational awareness of Iraqis in the field," Brett McGurk, a U.S. envoy to the counter-ISIS coalition, said. When ISIS mount an attack, he explained, they launch a number of suicide bombers — mostly foreign fighters — to try to create panic and come at the Iraqi forces from different angles. "When we're fused with them and advising, we're able to see better and buck up the ranks," McGurk said.
The decision to send the additional personnel reportedly came following what the New York Times characterized as a lengthy debate over the next focus of the anti-ISIS campaign. Deputy National Security Adviser Ben Rhodes called the shift part of a "very regular process of evaluation" between Iraq, the United States, and other coalition members in a call with reporters.

ISIS' capture of the Iraqi city of Ramadi last month, seen as a major blow to efforts to roll back the group, solidified that decision and Ramadi "is now expected to become the focus of a lengthy campaign to regain Mosul at a later stage, possibly not until 2016," according to the Times. U.S. officials declined to give an estimate to reporters of just when Ramadi would be back in Iraqi government control.
Among other announcements in the White House's statement is that the delivery of additional "essential equipment and material" will be expedited to Iraqi forces, including members of the Kurdish peshmerga, and tribal fighters. The statement did not go into details about what materials would be delivered, though McGurk did note that it includes anti-tank rockets to counter suicide truck bombs, which he called ISIS' new weapon of choice.