What began as a set of demonstrations protesting a proposed increase in fees for colleges and universities has turned into a movement across South Africa, calling for more access to education for all students and putting the government on defense.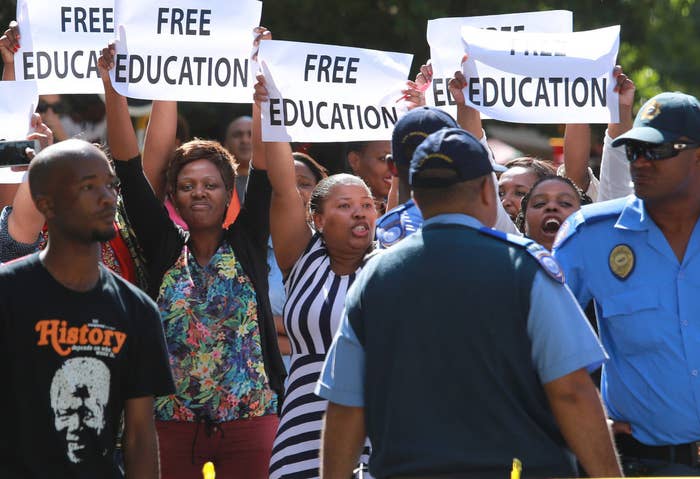 The protests began at the University of the Witwatersrand — or Wits — in opposition to a proposed increase in student fees of 10.5% next year. Then it spread to Rhodes University and the University of Cape Town, the nation's other two largest schools.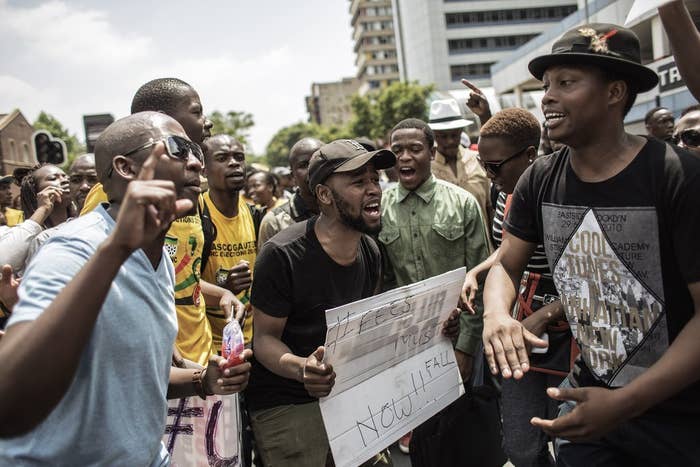 The issue, student leaders say, is higher education is currently available for only the children of the wealthy and is out of reach for the majority of South Africa's black population.
Zikisa Maqubela, the head of Rhodes University's Student Representative Council, told eNCA: "Students are protesting about the minimum initial payment, which means students are required to pay 50% of the fees. This means if students live in [residence], they will be required to pay up to [45,000 South African rand]."
In American dollars, that's about $3,354.20. While that may not sound like a lot, a recent study from the South African Institute of Race Relations estimates that only about 5% of South Africans can comfortably afford college for their children.
The demonstrations, which frequently were met with opposition from campus police, led to Wits University and others canceling classes during the week. (This has been especially disruptive as are many campuses are just two weeks away from examinations.)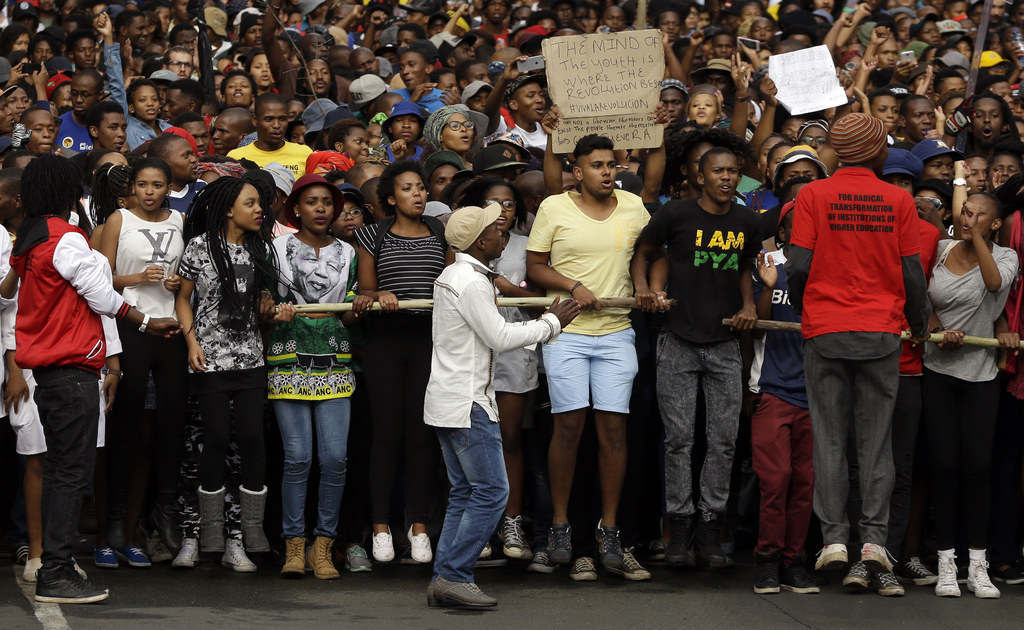 As the protests began to spread, the hashtag #FeesMustFall started trending throughout South Africa, allowing students to share their images and plot the times and places of the next rally.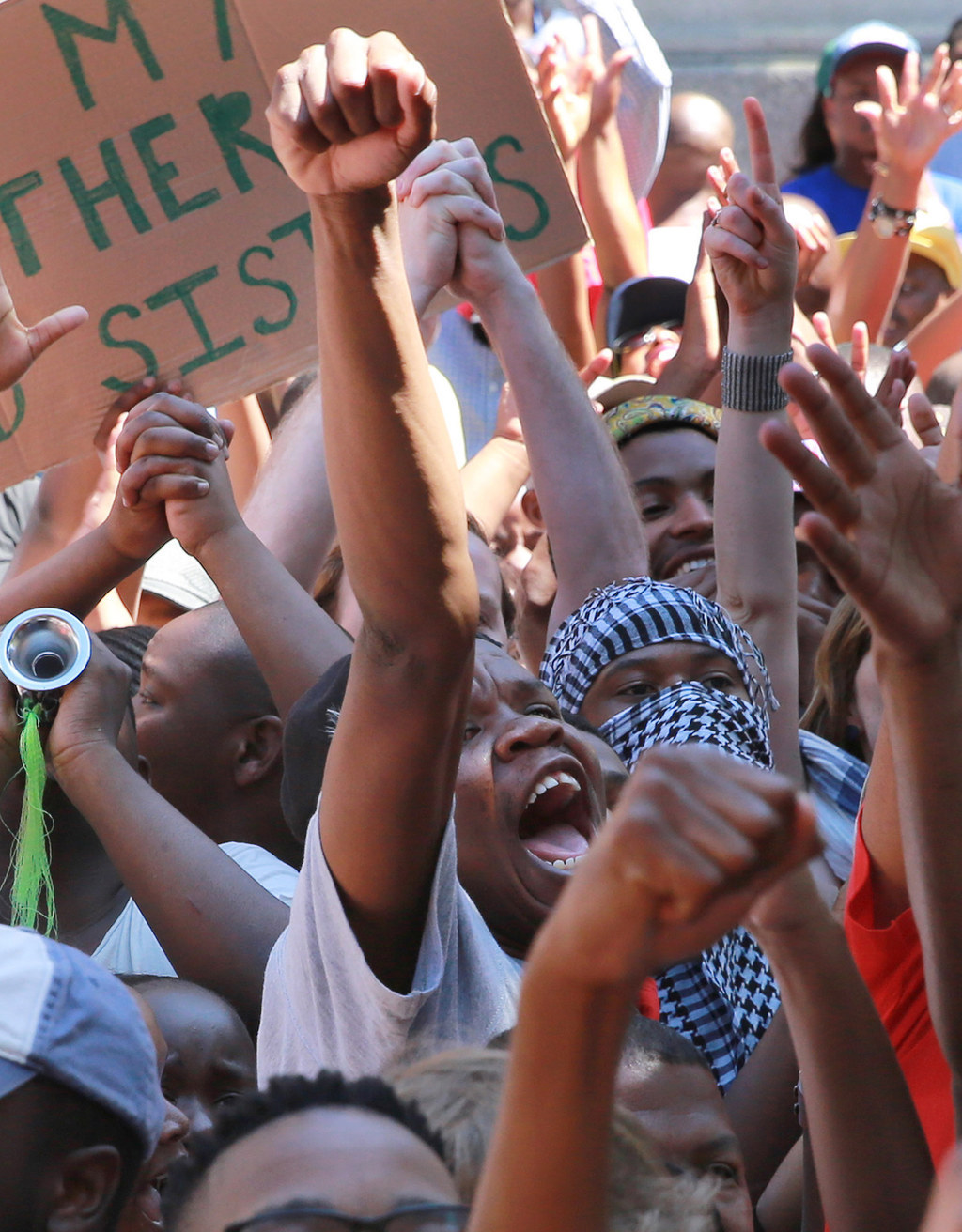 After the South African government agreed to drop the fee increase to 6%, the students' demands shifted to a 0% increase and preferably a reduction in rates.
Students from the University of Cape Town took those demands to the South African Parliament on Wednesday with a mass protest, where they were met with riot police who ordered them to disperse. Instead they stormed Parliament's campus.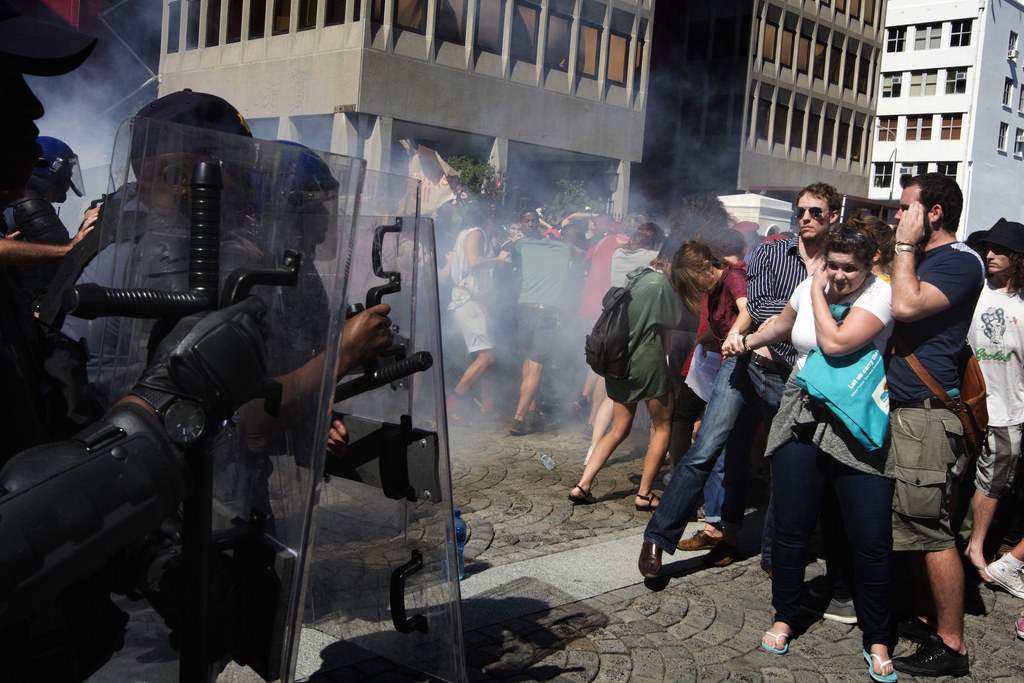 Videos of the clashes — which involved the police using pepper spray and stun grenades — quickly spread on Facebook and Twitter.
Students and university administrators are united in one thing, though — blaming the African National Congress (ANC) as being at fault, which has ruled South Africa since the fall of apartheid.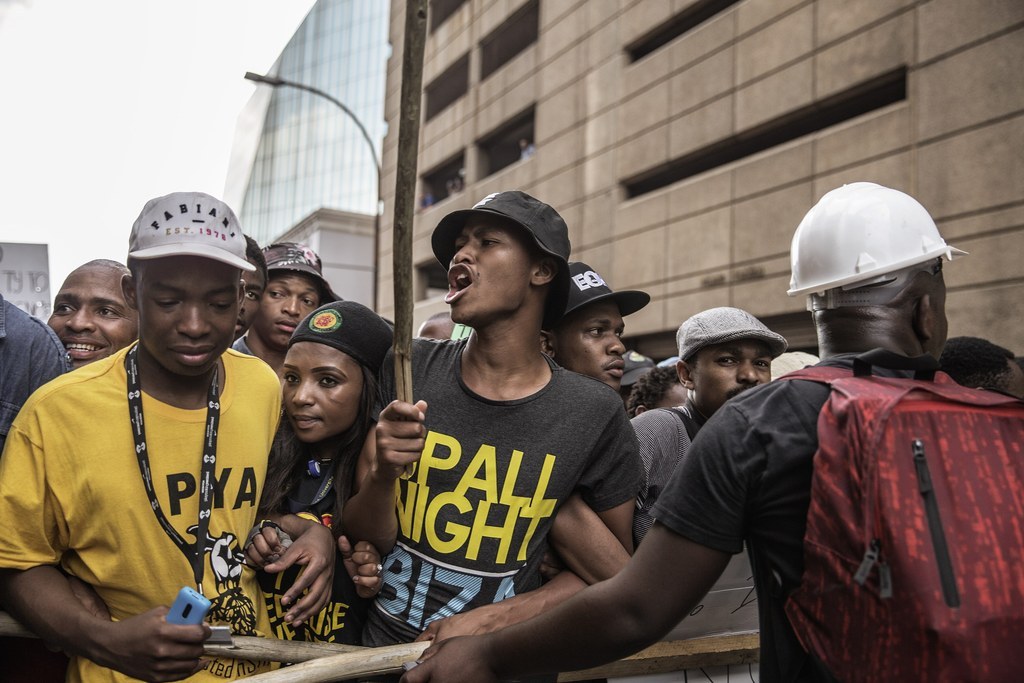 President Jacob Zuma will meet with both university leaders and students on Friday. But given comments from Minister for Higher Education Blade Nzimande — saying that if the students don't give in, they should the ones to fall — the outcome is uncertain.