41 Thoughts We Had While Watching This Weird Chinese Propaganda Video
Who knew economic planning could be so catchy?
1. From the opening logo, this looks it should be ~fun~ and ~quirky~.
2. When did Xinhua start up the "China Now" branding?
3. Wait is that David Bowie.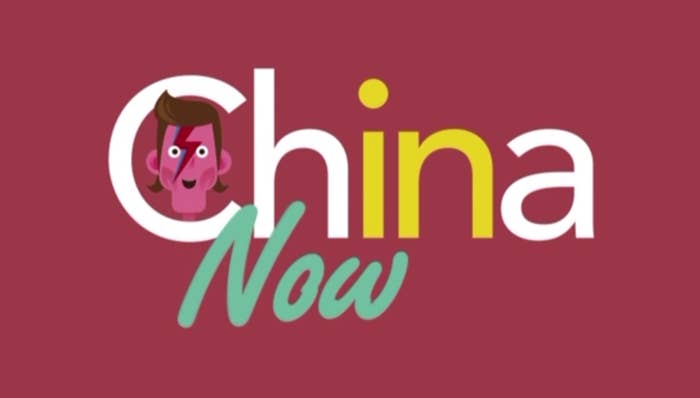 4. I think that's supposed to be David Bowie. Did David Bowie agree to this?

5. Why is he not wearing a shirt while hanging out with this bunch of Scooby-Doo rejects?
6. We are less than twenty seconds in and I am already confused and mildly horrified.
7. Just how many drugs were taken to produce this video?
8. No, really, was it a lot? It feels like the answer is "a lot."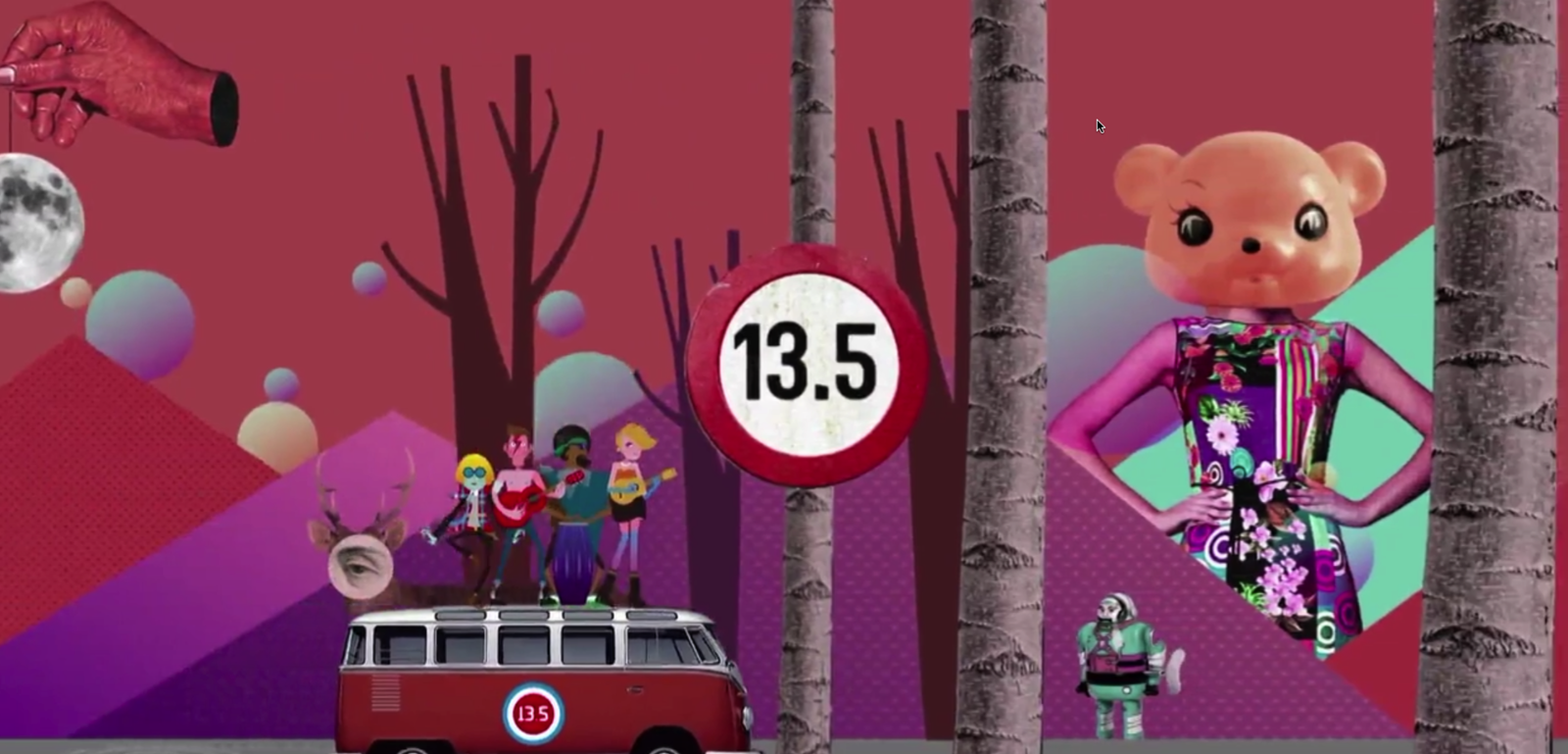 9. "President Xi Jinping's new style" is a phrase that has never been uttered before this moment.

10. Why is this video so packed with American nostalgia? I mean, you've got a disco ball, an astronaut with a smiley face, and a cassette tape in the same frame.
11. Oh my lord, this is actually all about China's 13th Five-Year Plan. Because there's nothing Communist governments love more than five-year economic plans.
12. This acid trip worthy of being ranked with the "Pink Elephants on Parade" and that one messed-up tunnel scene in Willy Wonka and the Chocolate Factory is actually about economic planning.
13. Okay, I get it, "Shisanwu" is Chinese for "Thirteen five." That explains all the iconography.
14. Is the twee female singer actually playing a ukulele? They really want the hipster demographic to care about this development plan.
15. "It's a huge deal." "Like, how huge?" "Huge!" "Like, China huge?" "Yeah! China huge!" Oh my god this dialogue is the worst.
16. I'm still really confused about the weird blue Velma-looking person's role in this fictional band.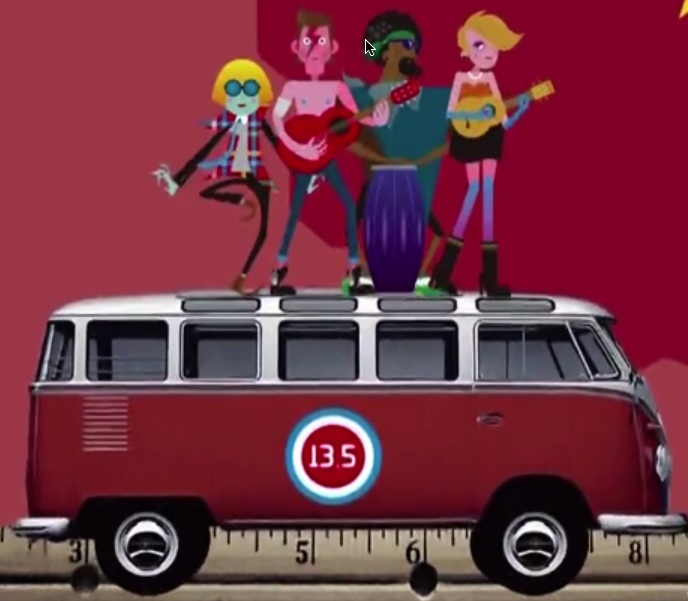 17. I really, really wish the chorus wasn't this catchy.
18. I can already tell I'm going to be singing "If you wanna know what China's gonna do" to myself far more than I expected.
19. You know what it is? They've created the "Five Dollar Footlongs" jingle of Chinese economic policy.
21. You can't spell "propaganda" without "praising the bureaucrats who made all this possible."
22. I mean, you can. It just means you're less likely to get more contracts.
23. It feels weird that they use Albert Einstein as an example of intelligence, but then again it is a video for English speakers. And Einstein was a German-speaking Swiss, so what do I know.
24. Oh, hello nightmares.
25. I never realized how many words in the English language rhyme with "wu" until this song. So thanks for that, I guess.
26. Okay, yes, David Bowie clone, we get it. A lot of people worked on this for a really long time.
27. Schoolhouse Rock + drugs + China + more drugs = this video.
28. You know, if the music was a little less twee, I could really see The Muppets doing this.
29. Wait, who are Tom & Ben & Frank? The names appear on a record playing in the background and then just "ben & frank" on the hipster girl's uke.
30. Is someone trying to communicate in code with English-speakers?
31. Actually, did any of you see Serenity, the movie based on the TV show Firefly? This whole thing reminds me of the Frutiy Oaty Bars commercials that have a subliminal message hidden in them.
32. Watch out for tiny girls suddenly becoming deadly assassins after watching this is I guess what I'm saying.

33. Back to Tom & Ben & Frank, this video was apparently made by a ~mysterious~ company called Fuxing Road Studio, according to the Chinese-language Southern Metropolitan Daily. They'd previously made one that was the Chinese equivalent of the old "How A Bill Becomes A Law" video.
34. But there's nothing about the English-speakers they got to perform in this video? Which is hella weird.
35. But not as weird as the random images this video throws in. You could basically write a dissertation on the amount of weird random things thrown in, like this pineapple.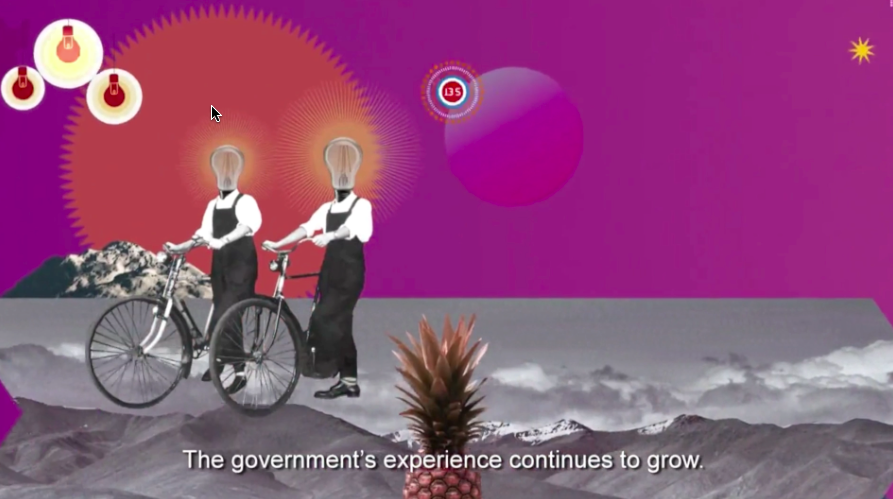 36. Why a pineapple? Why there? Because pineapples...grow? I guess?

37. The rest of the video is literally just filler explaining that the Shisanwu is important and taking every opportunity to drive the chorus deeper into your psyche.
38. Does Beijing actually think that this video will inspire people to read the English versions of the Five Year Plan's final documents?
39. Or is Xinhua just trying to go ~viral~ with this video?
40. Back to the English speakers, how much were they paid to make this video? What does a session in the recording studio for propaganda fetch these days?
41. So, in conclusion, weird cartoon David Bowie speaks for us all when he says: