Tuesday marks 20 years since a set of bombings in East Africa targeted US citizens, one of the first times the name al-Qaeda made headlines in the US, years before the 9/11 attacks.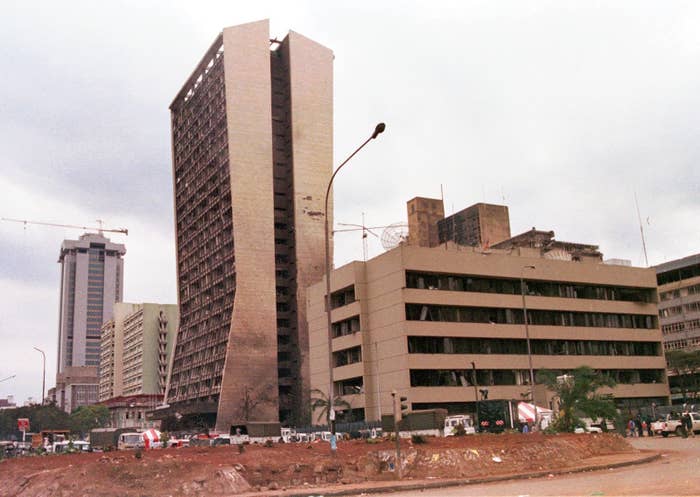 On the morning of Aug. 7, 1998, around 10:30 a.m., a truck bomb detonated near the US Embassy to Kenya in Nairobi, wounding thousands and killing 213 people. Twelve of those killed were Americans.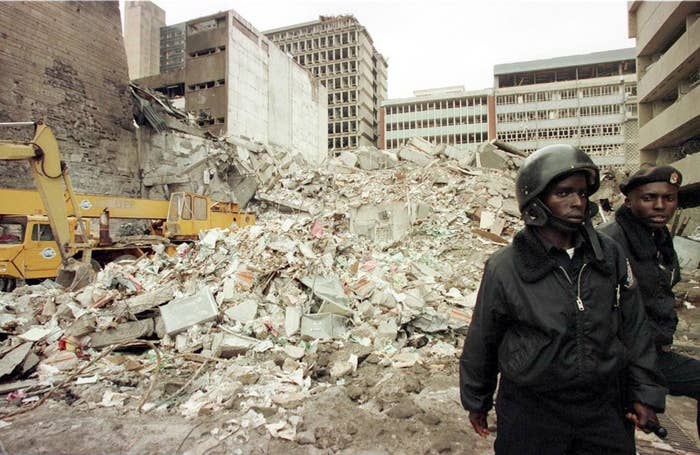 The US citizens killed included, per an official list:
* Air Force Senior Master Sgt. Sherry Lynn Olds, 40, of Panama City, Florida
* Marine Sgt. Jesse N. Aliganga, 21, of Tallahassee, Florida
* Army Sgt. Kenneth R. Hobson II, 27, of Nevada, Missouri
* Jay Bartley, son of Consul General Julian Bartley
* Molly Huckaby Hardy, 51, of Valdosta, Georgia, a State Department employee
* Prabhi Kavaler, general services office
* Arlene Kirk, 50, of South Bend, Indiana, an Air Force employee
* Tom Shah, political section
* Jean Dalizu, defense attaché's office
* Michelle O'Connor, General Services Office
* Louise Martin, 45, of Atlanta, an employee of the Centers for Disease Control and Prevention in Kenya
In what would later become a hallmark of al-Qaeda, another bomb went off simultaneously at the US Embassy in Dar es Salaam, the capital of Tanzania.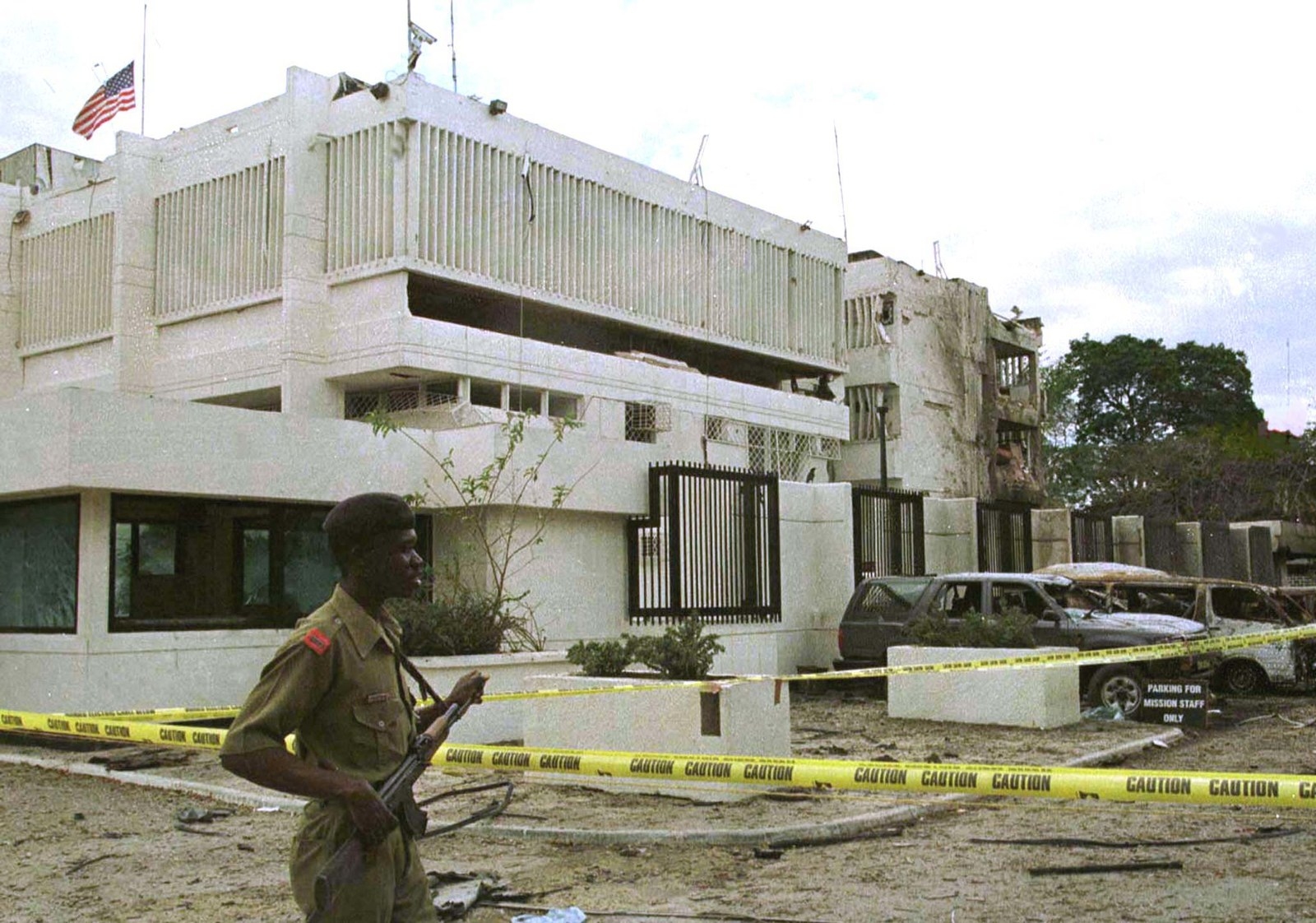 Between the two bombings, almost 5,000 people were injured and 224 people died. The blast in Nairobi alone was large enough to extensively damage both the US Embassy and a neighboring building, as well as incinerate two passing buses.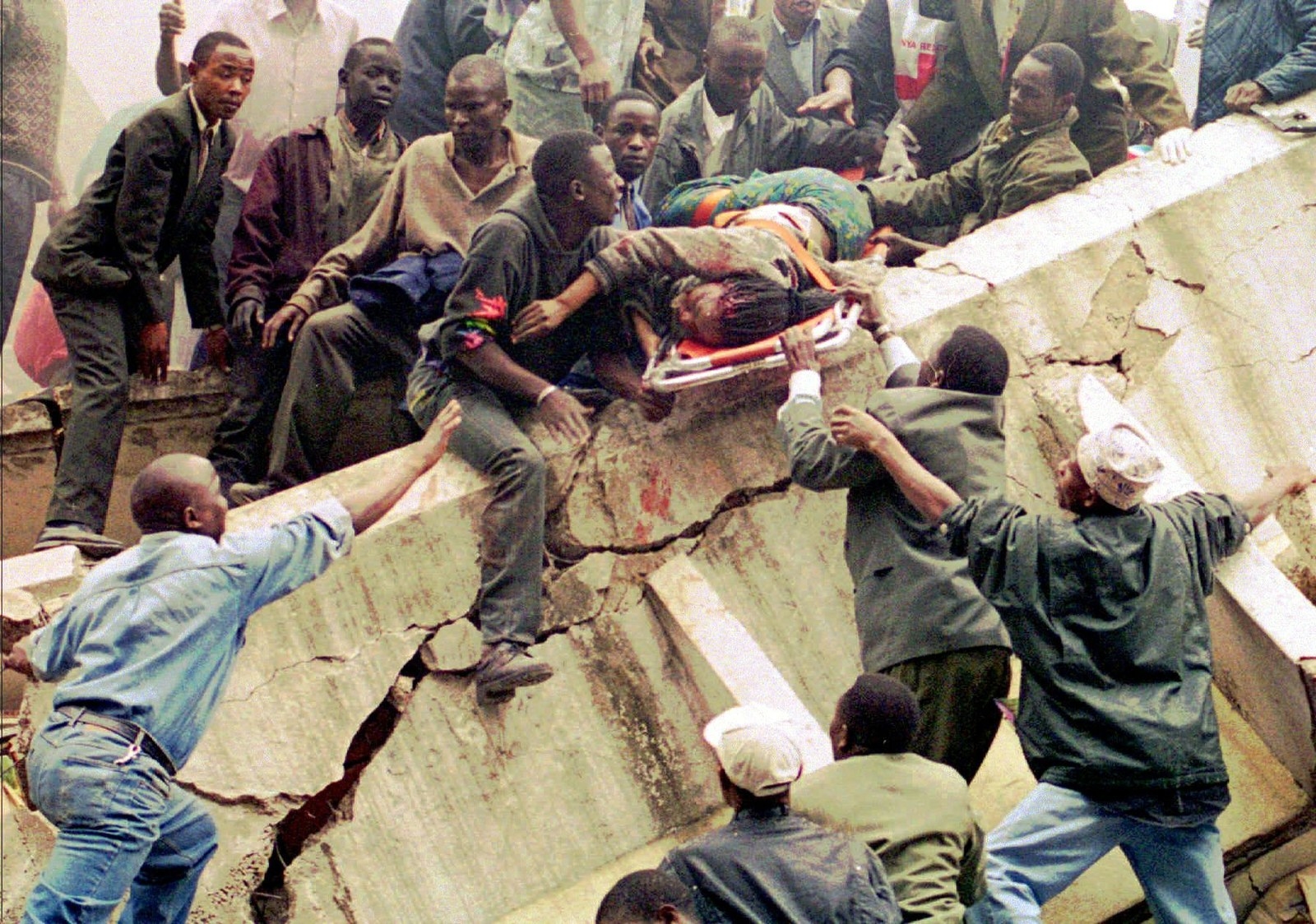 In the immediate aftermath, the US struggled to process what had happened, with the State Department working in overdrive to gather and spread information.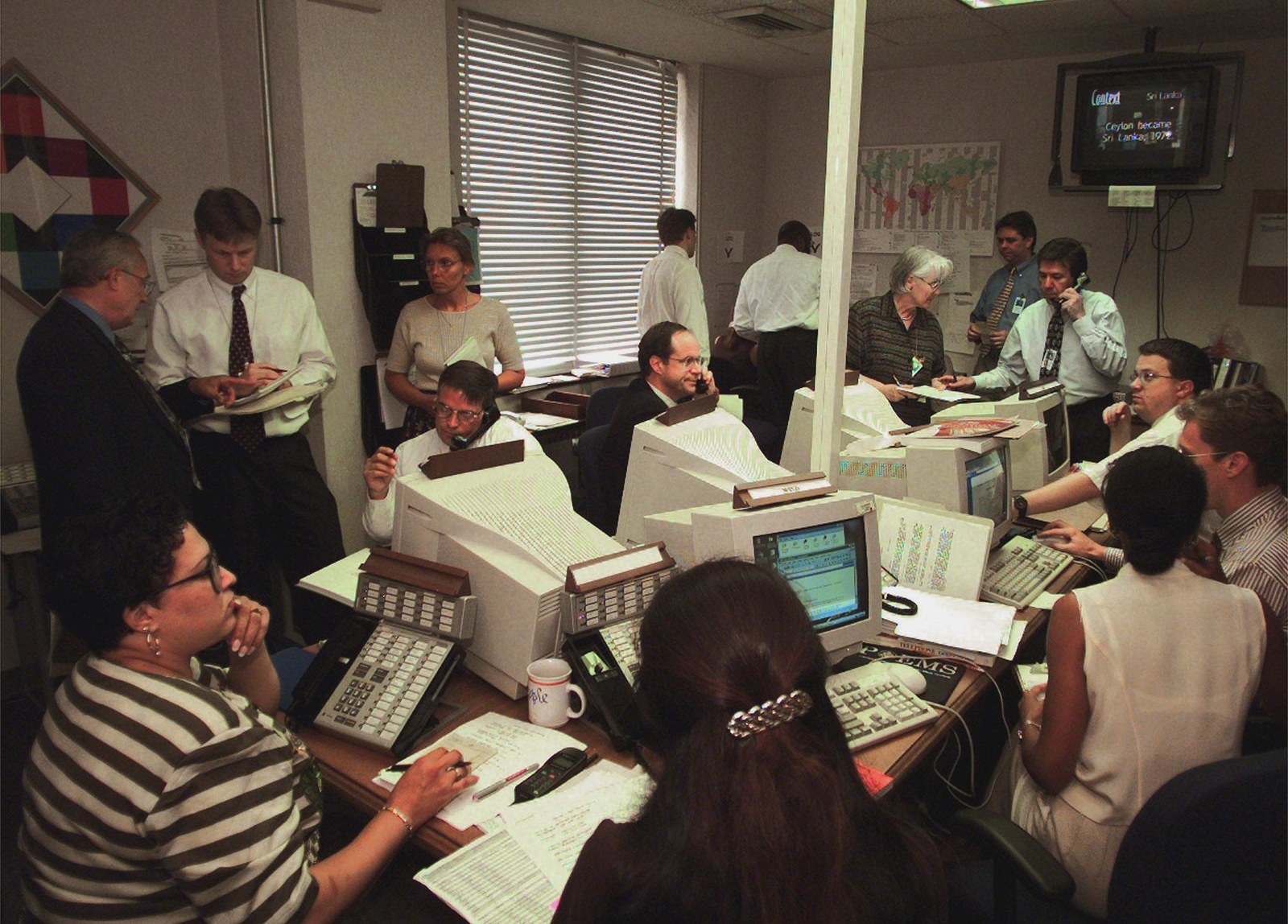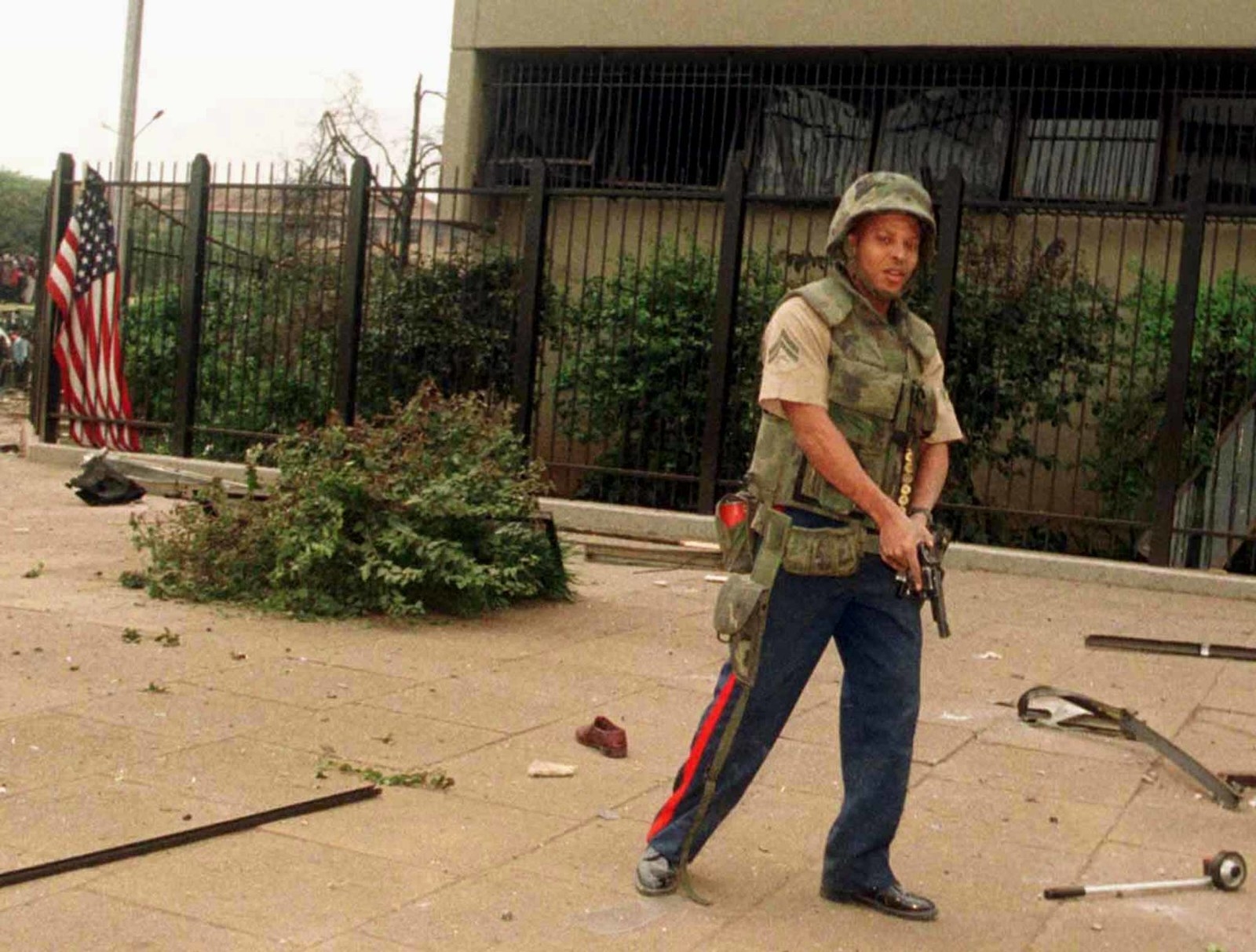 Within two days of the bombings, the FBI was deployed to investigate. Eventually, their search would lead them to Osama bin Laden and al-Qaeda.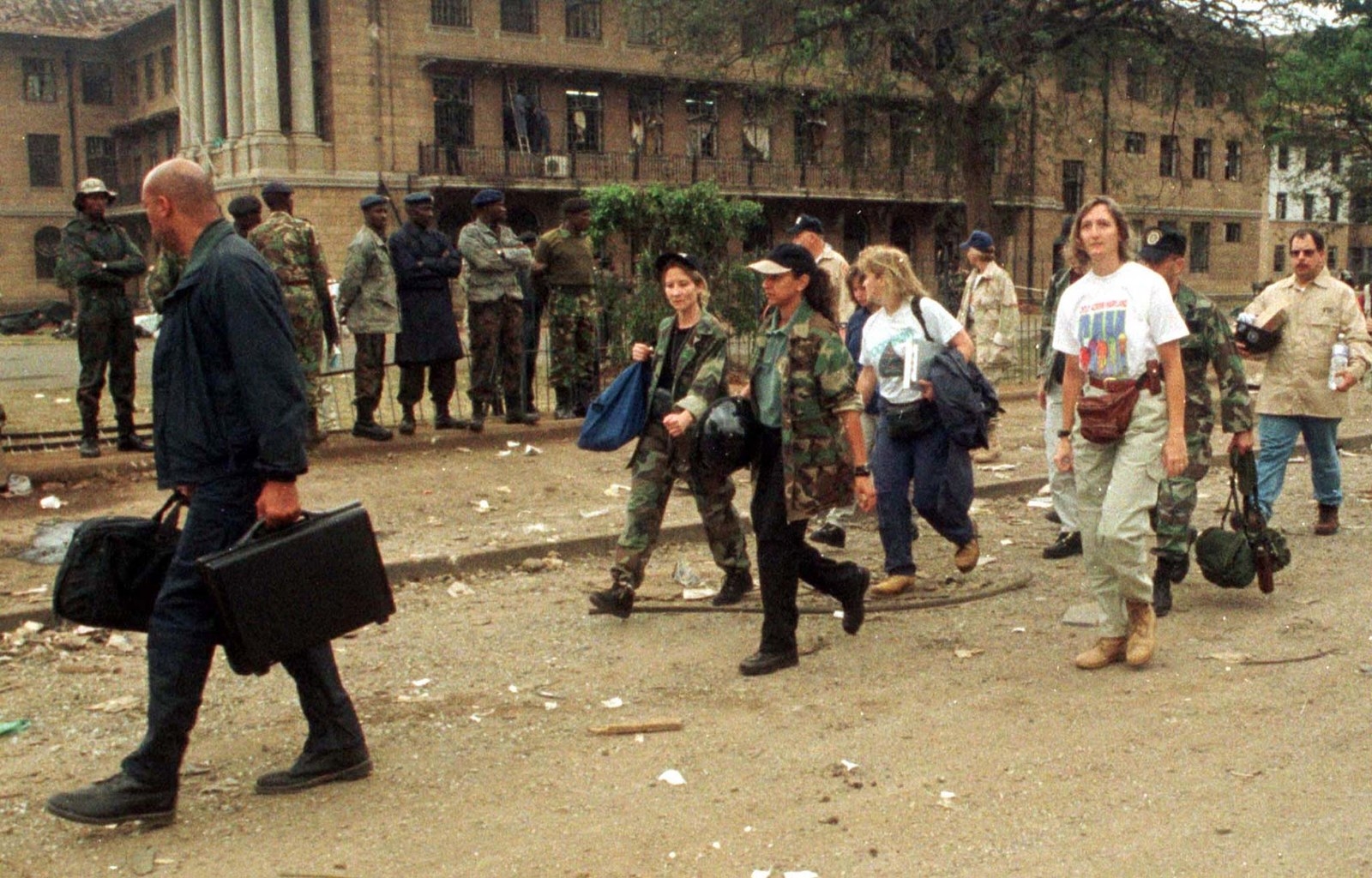 The militant group had been on the US's radar previously, as the man who bombed the World Trade Center in 1993 had trained in an al-Qaeda camp, though it was not an official operation. It had also been blamed for an attack on US interests in Saudi Arabia three years earlier, but bin Laden never claimed credit for it.
As of August 2018, eight of the 20 people who would eventually be indicted in relation to the embassy bombings are currently serving prison sentences in the US.
The date was later said to have been chosen (likely by bin Laden himself) to mark the anniversary of US troops arriving in Saudi Arabia in preparation for the Persian Gulf War in 1990.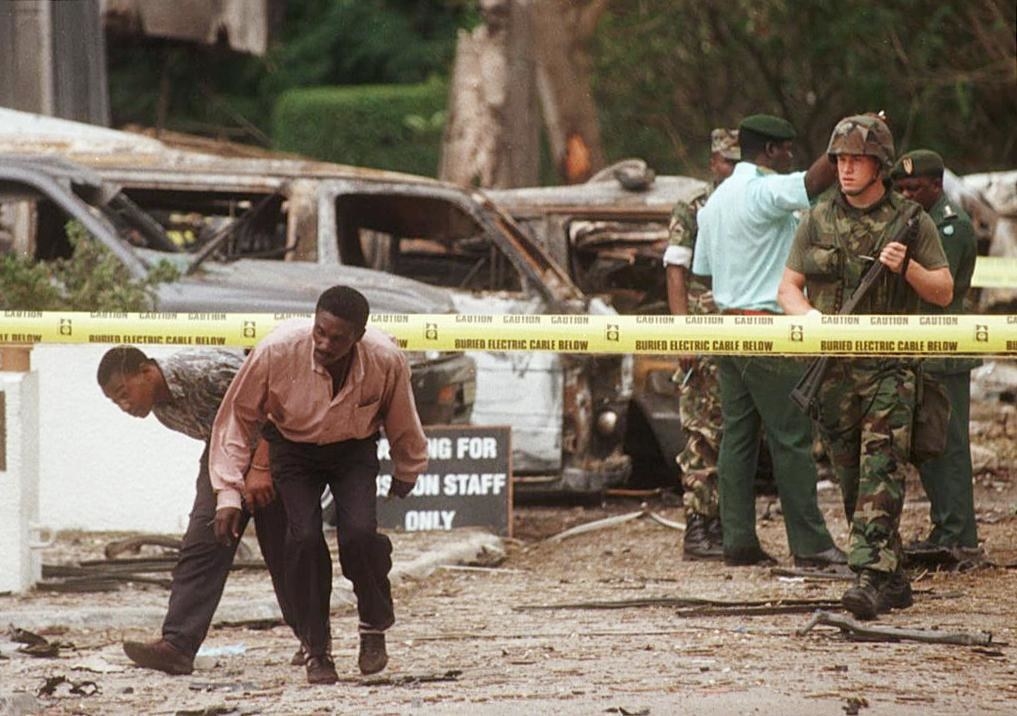 Rescue operations in both cities stretched on for days, aided by searchers from multiple countries — including Israel and France — and the Red Cross.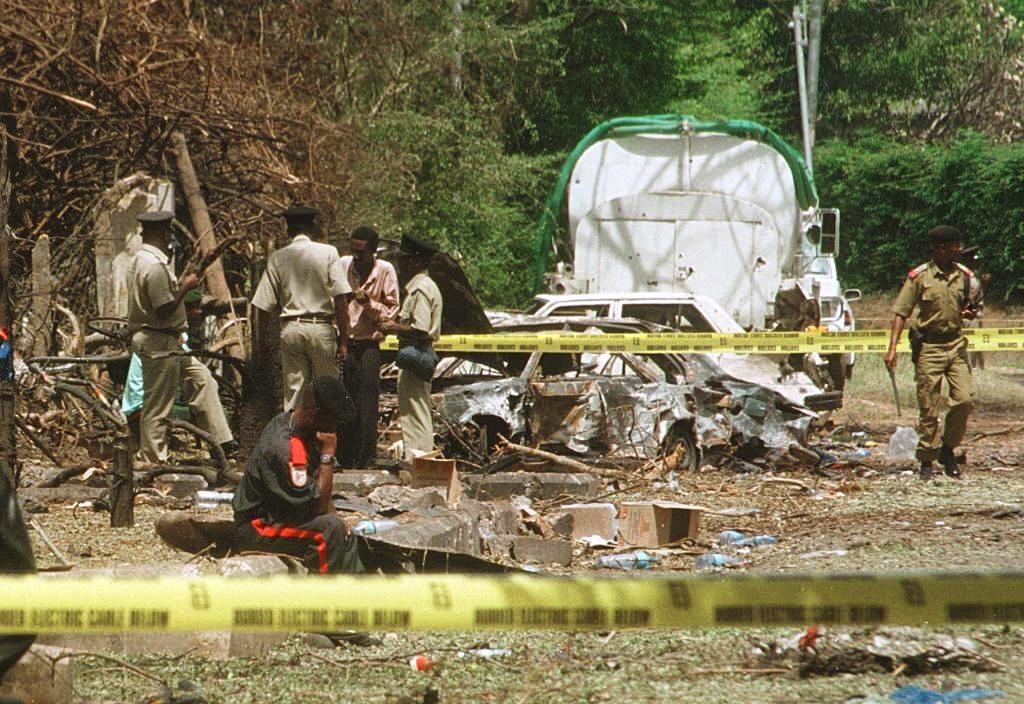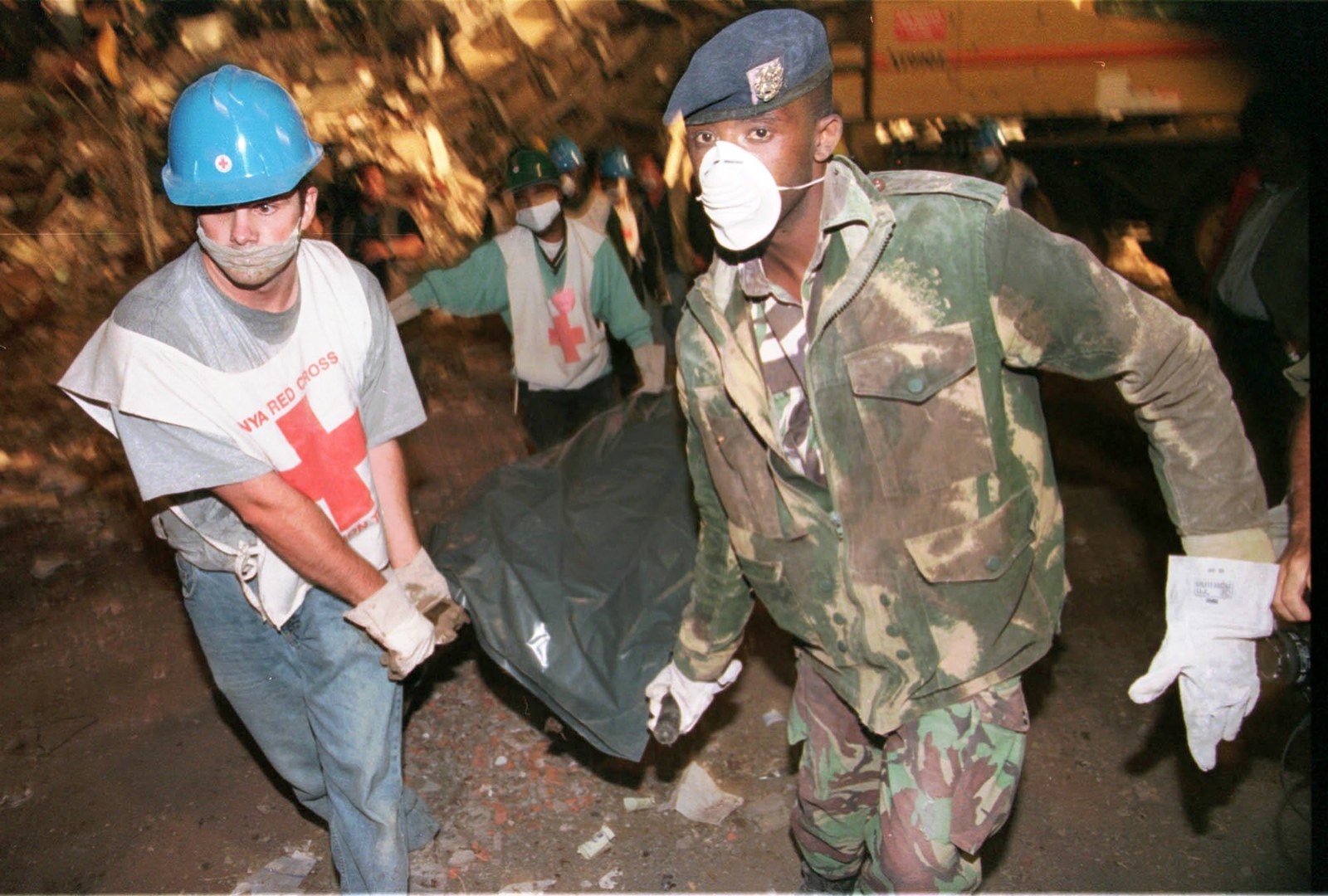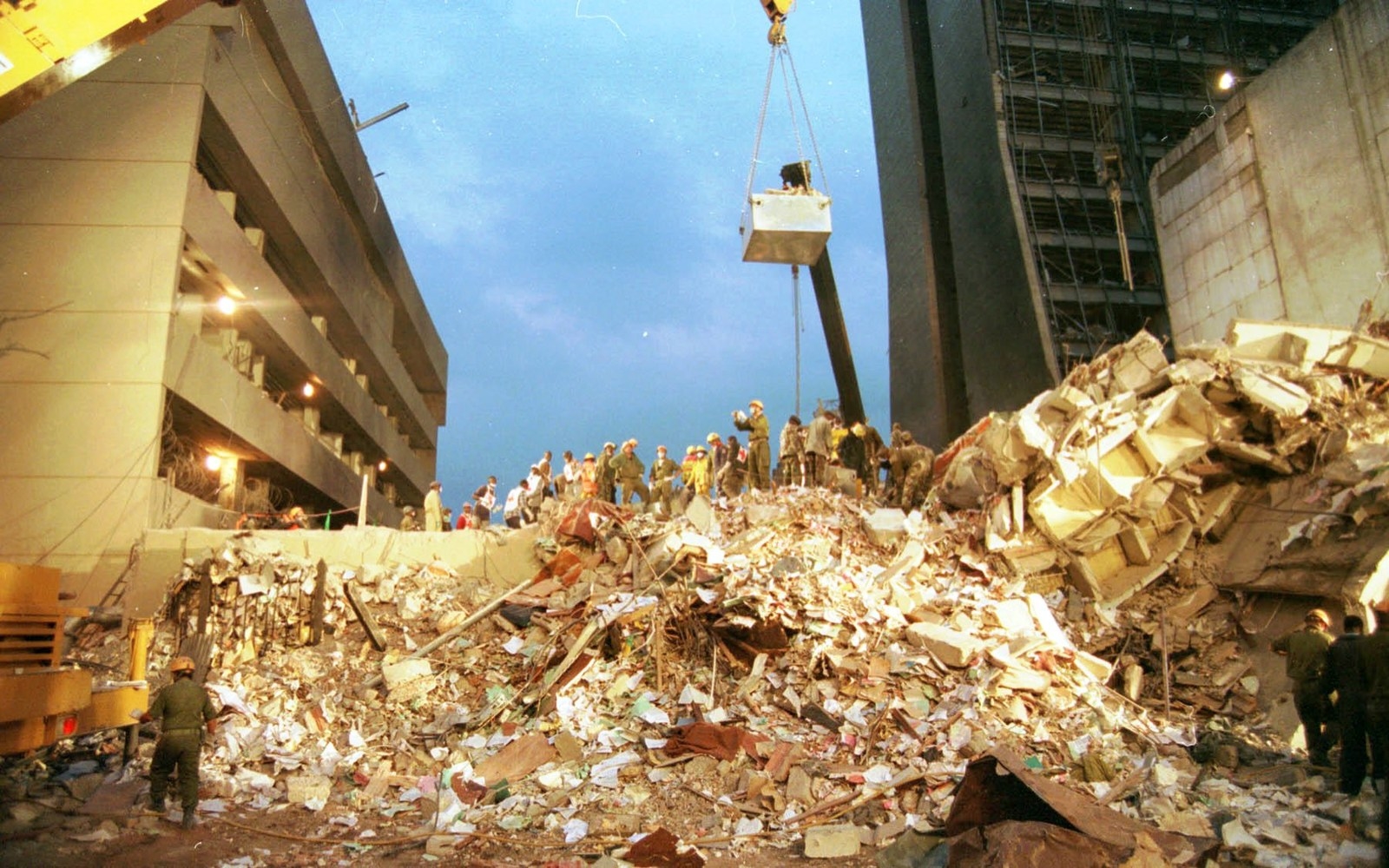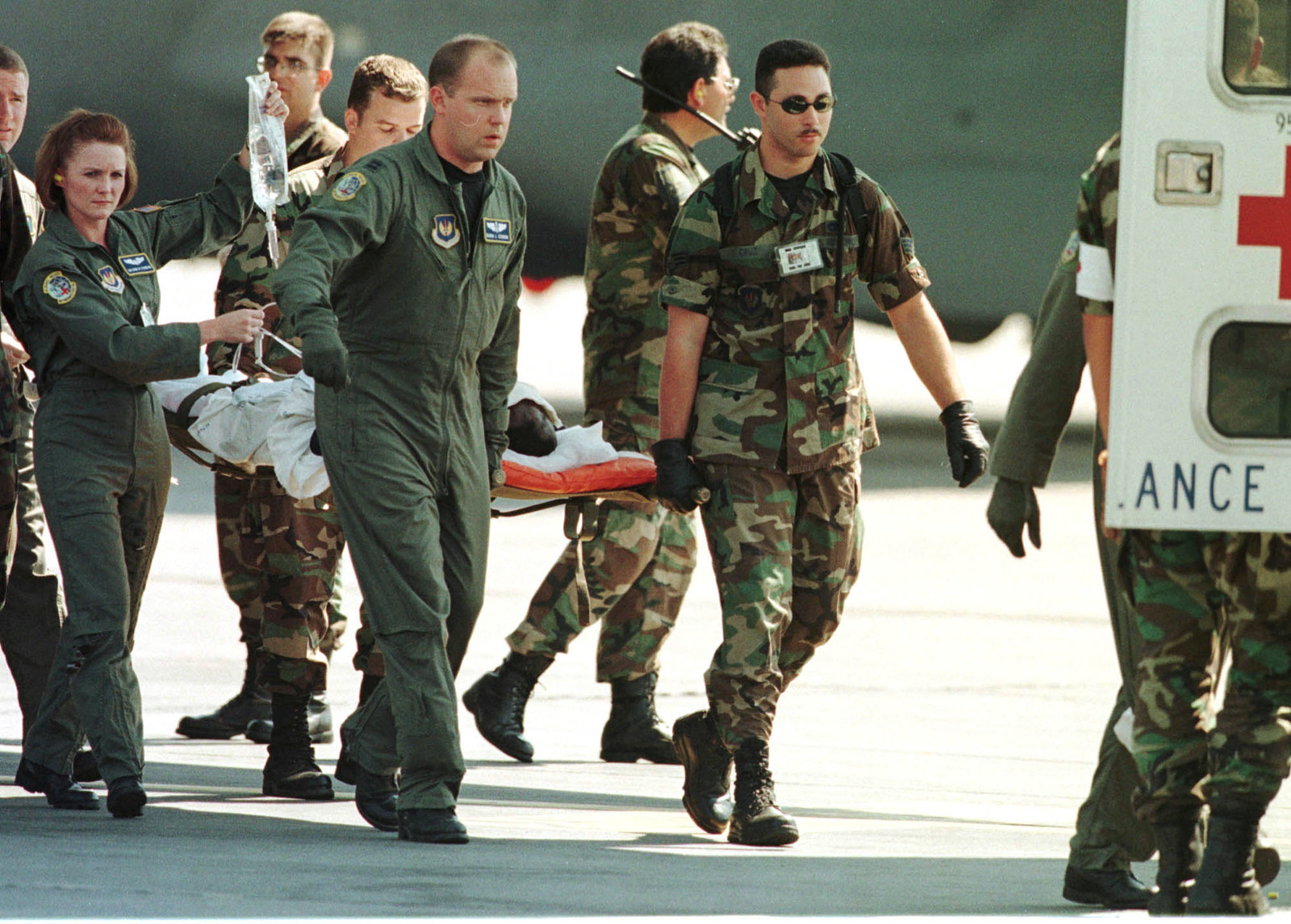 While the attack is remembered as one against the United States, locals bore the brunt of the devastation.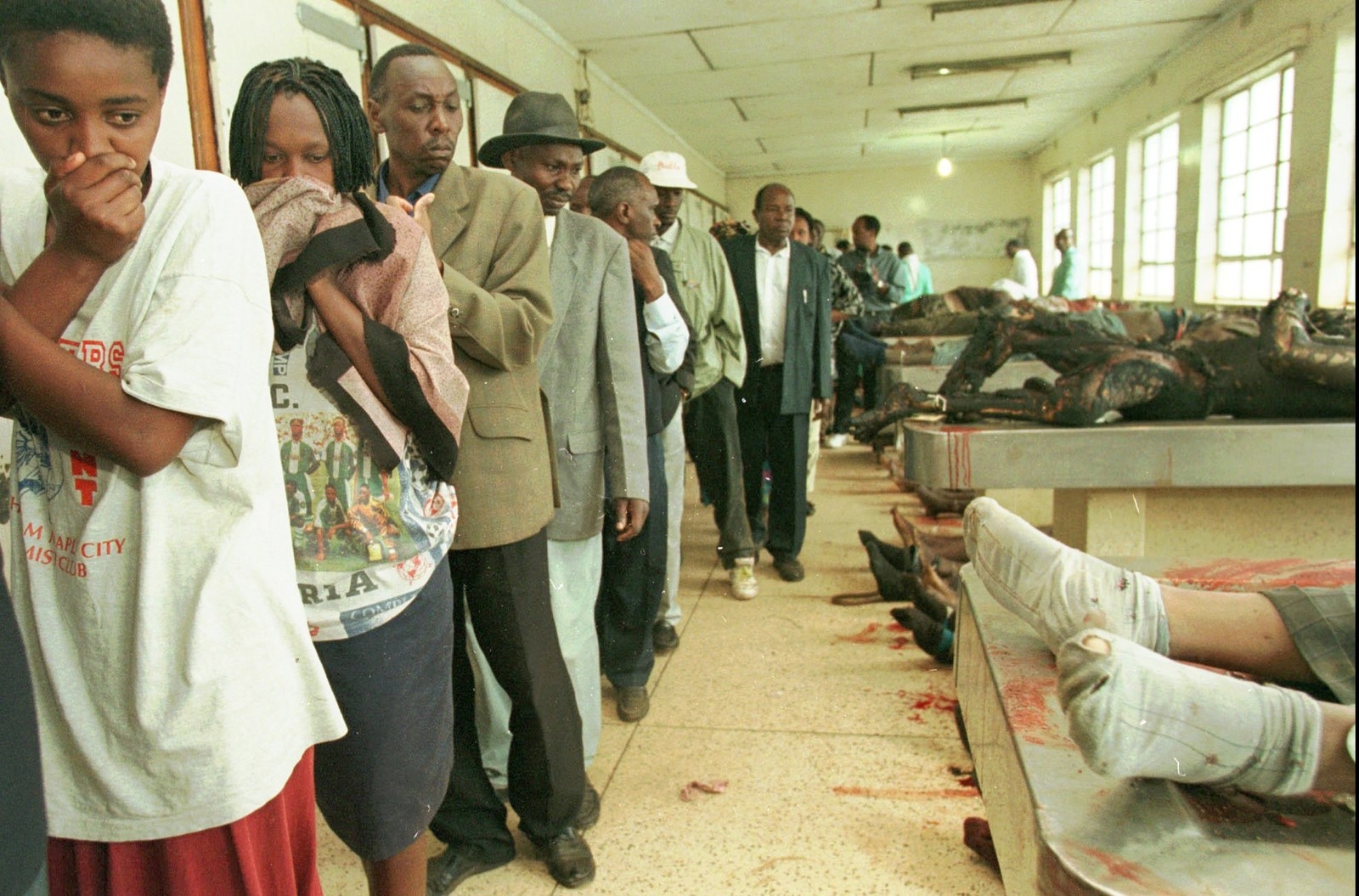 In response, President Bill Clinton authorized US airstrikes against targets in Sudan and Afghanistan, which had hosted bin Laden and al-Qaeda.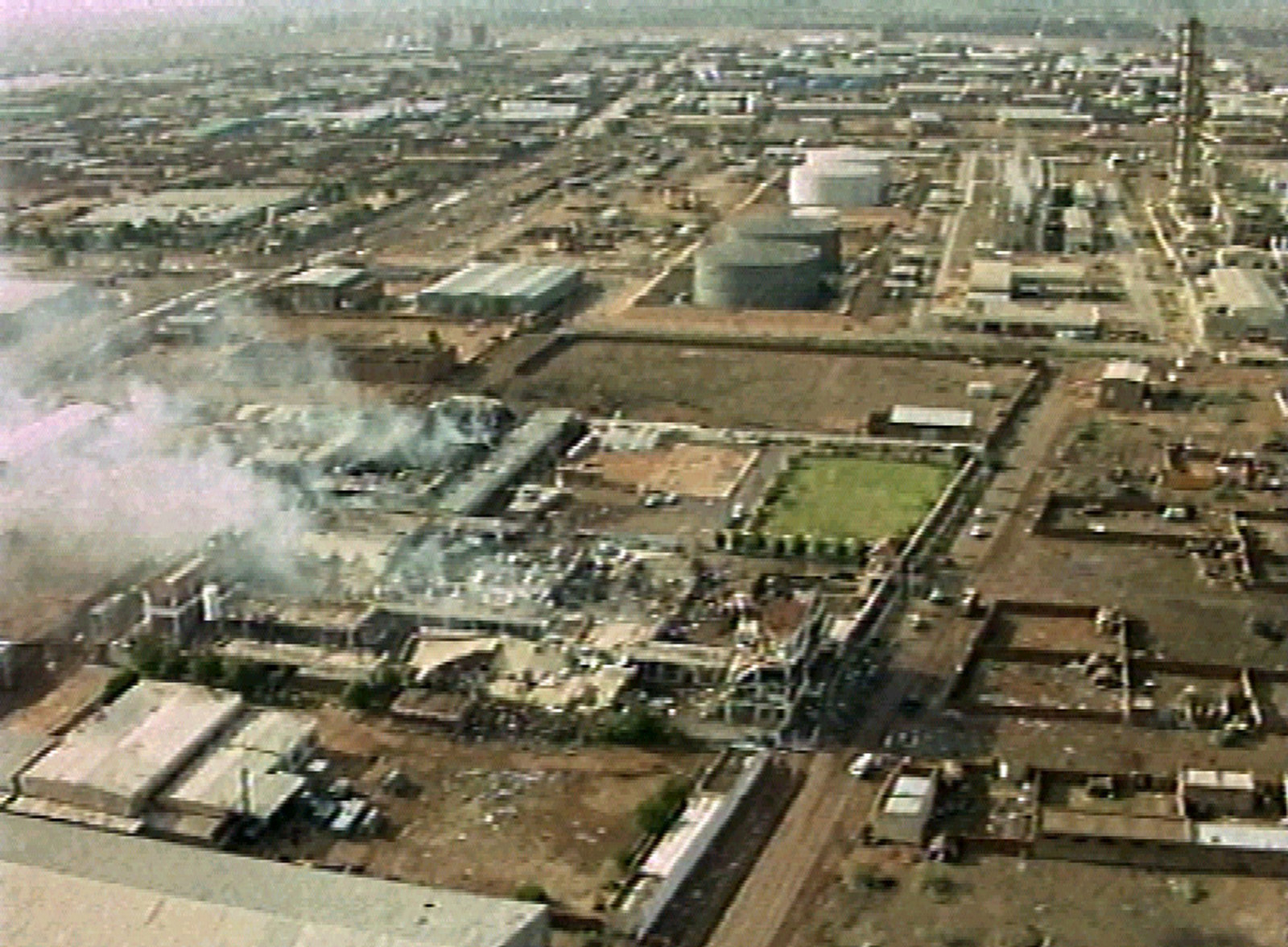 But bin Laden wasn't at the training camps in Afghanistan that were hit. Al-Qaeda would soon thereafter decamp from its Sudanese bases to its regroup in Afghanistan, from which it would just a few years later launch the Sept. 11 attacks against New York and Washington, DC.
"These acts of terrorist violence are as abhorrent as they are inhuman," Clinton said in an address on Aug. 7, soon after learning of the attack. "We will use all the means at our disposal to bring those responsible to justice no matter what, or how long, it takes."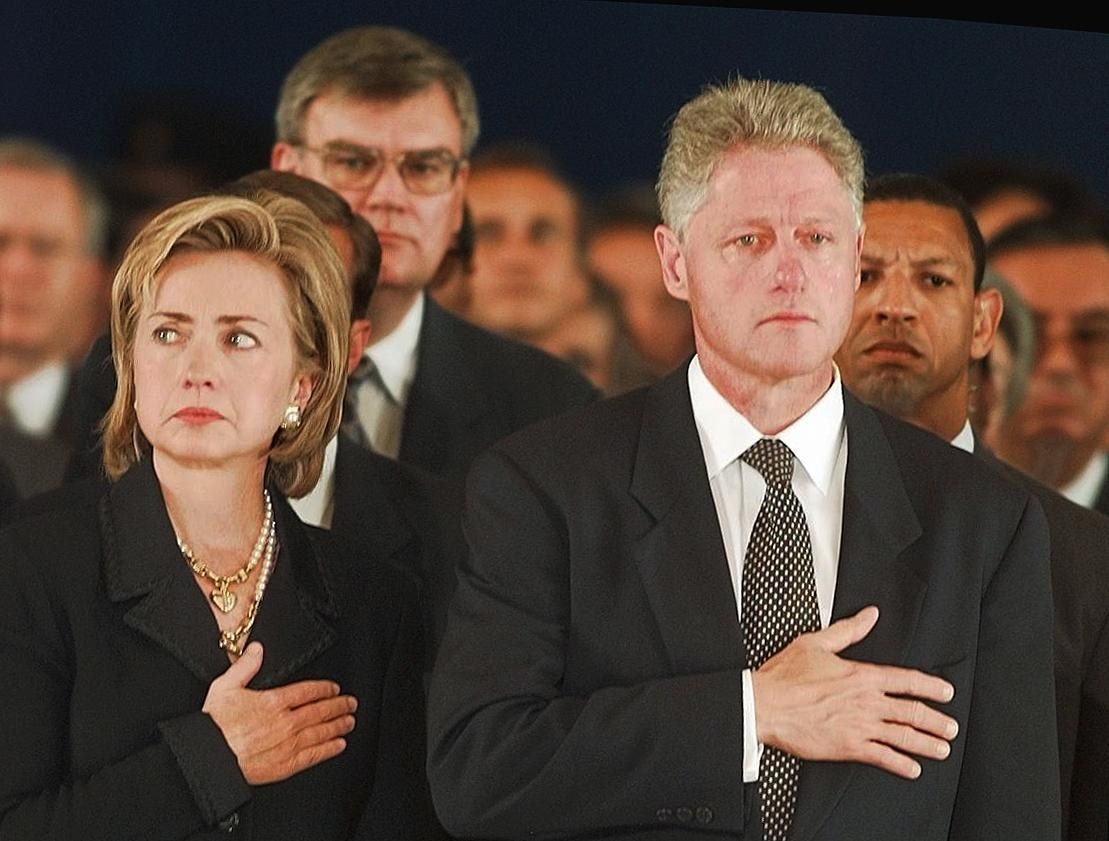 "We will never forget the legacy of those who perished, nor the courage, bravery, and valor of all who survived," Secretary of State Mike Pompeo said in a statement released in honor of Tuesday's anniversary.