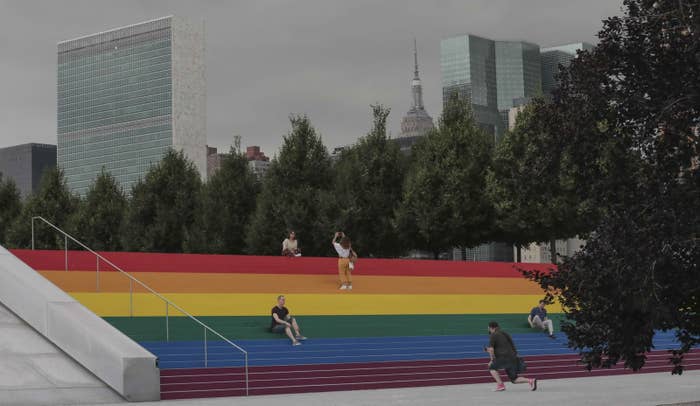 It has become increasingly difficult to make progress on LGBTQ issues at the United Nations, after years when the tide appeared to be turning in activists' favor, the United Kingdom's ambassador to the UN told BuzzFeed News.

Over the last two years, countries that had once been dependable allies have changed their position as new governments have taken over, according to activists and diplomats, all while longtime foes of LGBTQ inclusion have sharpened their attacks.
Ten years ago, it was easier for countries to insert language supporting LGBTQ rights into documents and statements from the UN, the UK's UN ambassador, Karen Pierce, said in a recent interview.
It was around that time that the LGBTI Core Group, an informal bloc that includes a little over two dozen member states, was established to serve as a coordinating point for moving the needle forward at the UN. In 2011 the UN Human Rights Council passed a resolution setting up the first UN-approved study of LGBTQ issues. The next year the UN General Assembly passed its first resolution condemning the extrajudicial killing of LGBTQ people. The UN Security Council held its first meeting on LGBTQ rights in 2015, and a Russian attempt to roll back protections for same-sex partners working for the UN was blocked that same year.
But "things are getting worse now, unfortunately, rather than better," Pierce said. "We struggle to get references that you think would be totally straightforward."
That shift can primarily be seen in an increasing assault at the UN on the use of the term "gender" in resolutions and other official documents. The Vatican, which has an observer mission at the UN, has been a leader in international forums in the fight against transgender rights, following the lead of Pope Francis, who has attacked gender theory as a "great enemy."
Archbishop Bernardito Auza, the Vatican's representative at the UN, lamented at a panel on gender equality in March that while in the past everyone knew who counted as a woman, "that consensus has unfortunately been getting eroded due to the recent phenomenon of gender identity and gender ideology."
That message has been picked up and run with by other countries, including the United States under the Trump administration. Last year the Guardian reported that in "a draft paper on trafficking in women and girls introduced by Germany and the Philippines [...] the US wants to remove phrases such as 'gender-based violence' and replace them with 'violence against women.'" The Guardian noted that the diplomats who worked to change the language in that case were from Washington, not the US mission to the UN.
This year the Trump administration ordered embassies around the world not to fly the pride flag during Pride Month — an order that several missions have found ways around. The US mission to the UN, for its part, opted to hang a giant one in the window of its lobby this week.
Opponents of LGBTQ rights have been "focusing on gender as if gender is somehow the wedge that opens up the door to all sorts of rights claims that they don't want being made," Graeme Reid, director of Human Rights Watch's LGBTQ Rights Program, told BuzzFeed News.
"The attack on gender language in UN resolutions is a direct result of government polices that are homophobic/transphobic/interphobic and anti-women," Jessica Stern, executive director of OutRight Action International, an LGBTQ rights NGO, wrote in an email to BuzzFeed News. "Heads of states that ran on anti-LGBTI and anti-women platforms have translated these national positions into foreign policy priorities."
The US isn't the only country to flip its stance on LGBTQ rights recently, Reid noted. Brazil's president, Jair Bolsonaro, who took office earlier this year, is unabashedly anti-LGBTQ in his rhetoric. In April he said his country can't become a "gay tourism paradise," and once said he'd rather have a dead son than a gay one.
"It's always been the case that the significant action [promoting LGBTQ rights] at the UN has not necessarily been led by the US; they've been led primarily by Latin American states," Reid told BuzzFeed News. "There we see Brazil is a significant player — or it has been — that we can no longer rely on in the same way that we did in the past."
Those changes have moved the US and Brazil into the same camp as longtime allies Russia and Saudi Arabia, both of which have objected to LGBTQ rights at the UN on religious grounds. Where previously Moscow and Riyadh's diplomats had worked to sponsor resolutions promoting narrow views of what constitutes "the family" and the sanctity of marriage, they have lately latched onto the campaign against "gender." And African countries, which as a bloc have previously been skeptical of LGBTQ rights even as individual countries have moved forward in granting protections to LGBTQ people, are now feeling freer to align themselves with the Russians, the Saudis, and the Vatican.
"There's kind of a zeitgeist thing about pushing back on the Western view of progress and development," Pierce, the UK ambassador, said.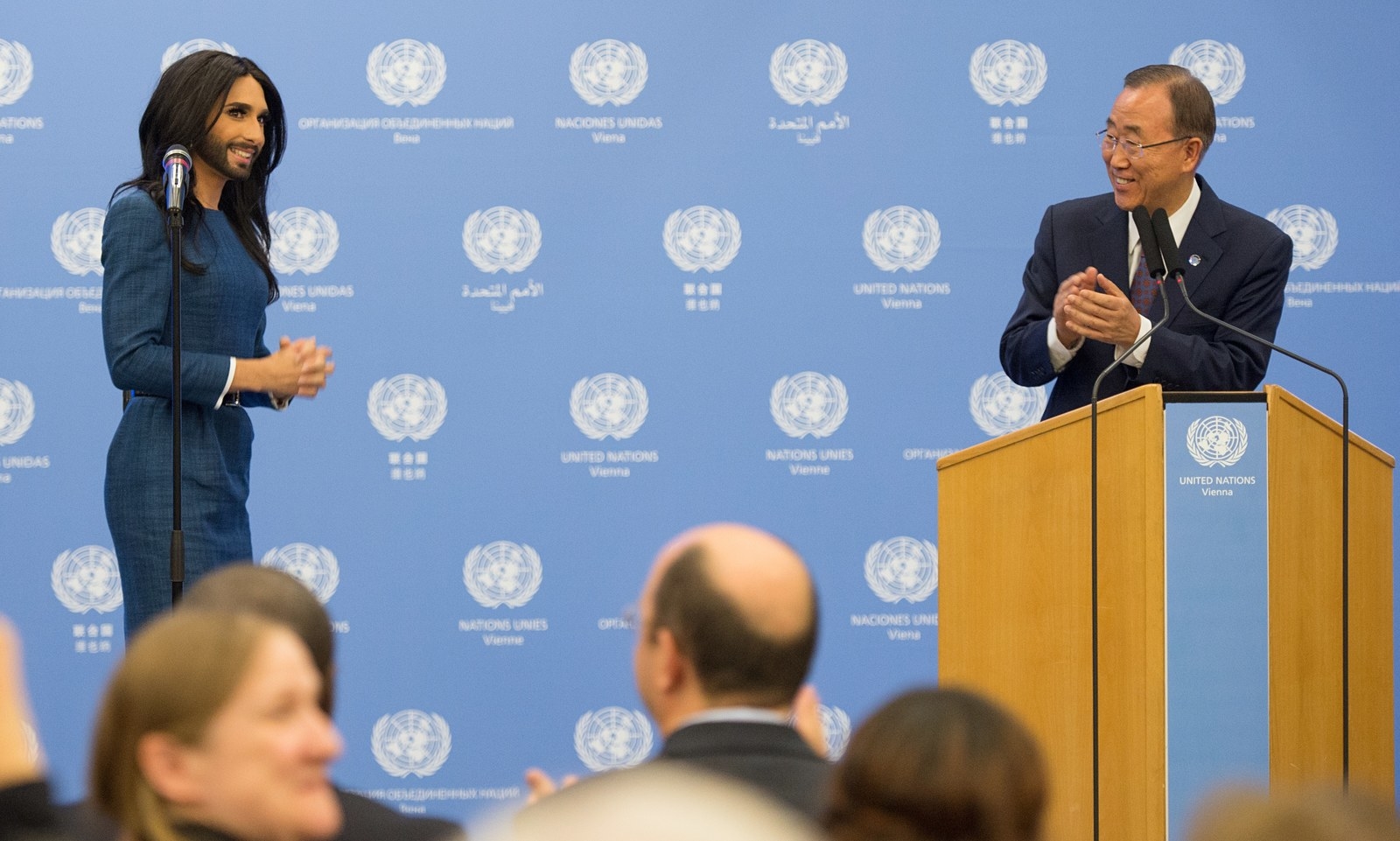 Adding to the challenge is an increase in both the ways and arenas that anti-LGBTQ groups are seeking to stymie progress. "Groups working on this are better coordinated, better funded, and working in spaces they haven't before," Reid told BuzzFeed News, pointing to recent efforts to block pro-LGBTQ language in the African Union and the Inter-American Commission.
In response, "we need LGBTI-friendly governments to be more ambitious," Stern said. "Anti-rights states and groups cannot be permitted to control the conversation at the UN and must not be allowed to dismantle the integrity of the UN system. LGBTIQ people have urgent needs now; we cannot wait."
Despite the setbacks, many UN missions are still doing what they can to at least show their public support for the community. While there are no Pride Month events officially sponsored by the UN itself, several offices reached by BuzzFeed News were unable to provide comment — their diplomats were all too busy preparing for World Pride, to be hosted in New York City this weekend. The United Kingdom's mission, for its part, is sponsoring a float for the annual parade.