This is Recep Tayyip Erdogan, the president of Turkey. You may remember him as the world leader who forced people in his country to listen to a message from him before they made any phone calls.
The girl, identified as a first-grader named Amine Tiras, did her best to hold her salute when first ID'd but absolutely broke down when the president called her onstage.
To be fair, Erdogan seemed to do his best to comfort the crying girl at first, kissing her on both cheeks.
But then he got extremely dark for talking about a 6-year-old: "Her Turkish flag is in her pocket. If she becomes a martyr, she will be covered with it, God willing. She is ready for everything, isn't she?"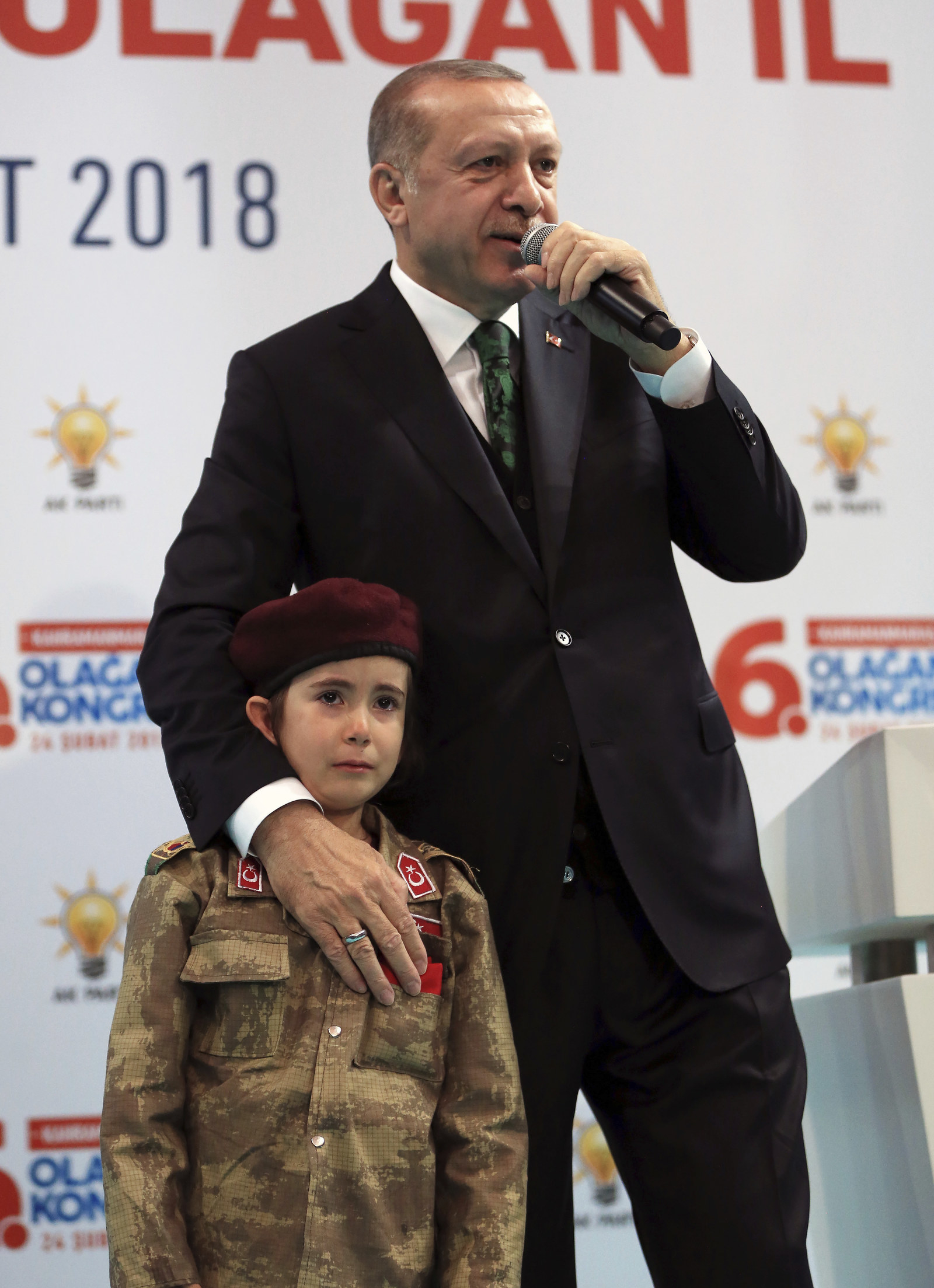 It was neither the first nor last the time Erdogan had taken photo ops with children dressed in Turkish military gear over the last few days. Here he is in the province of Sanliurfa on Sunday before another party speech.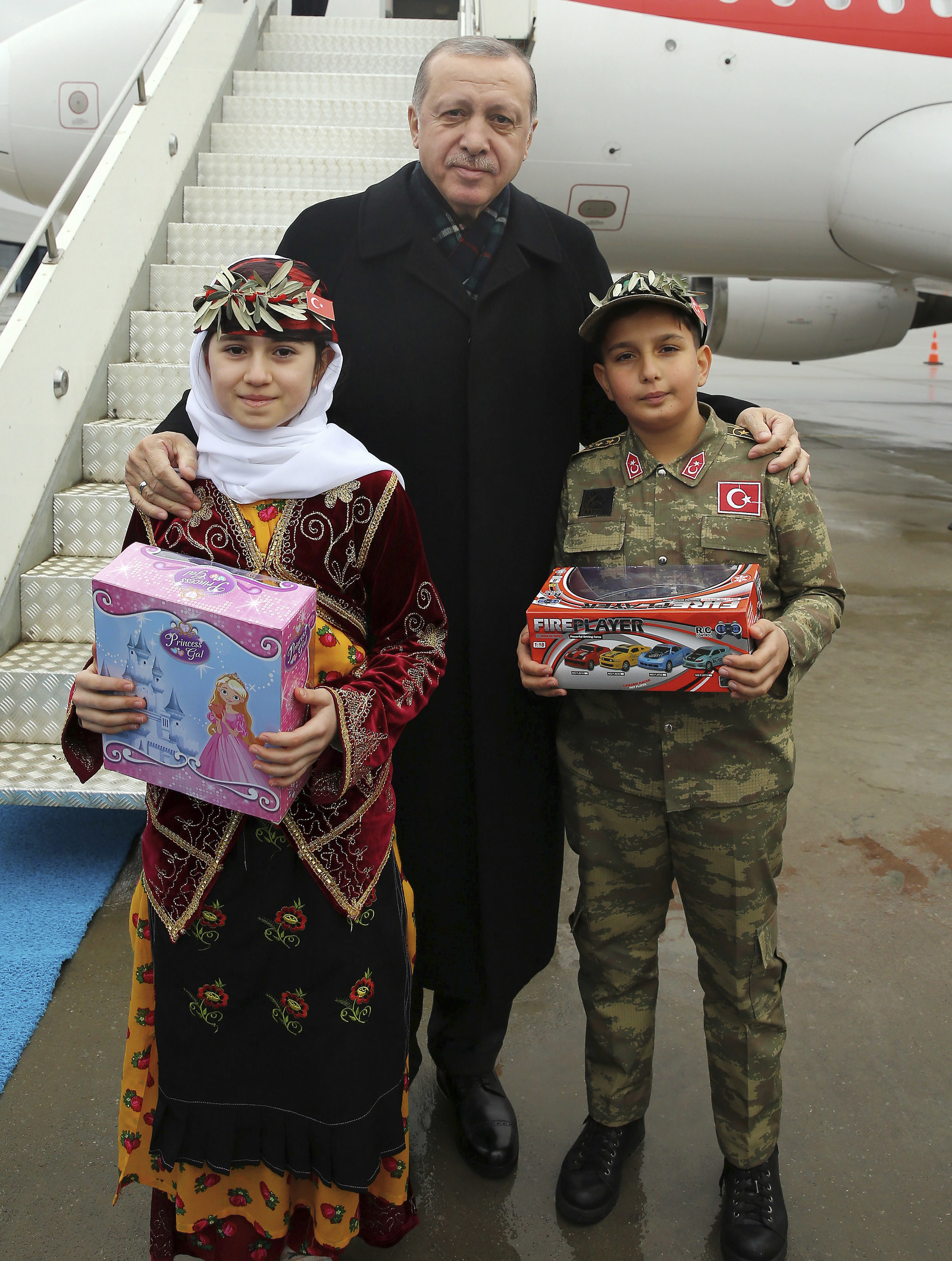 And here he is with children in commando uniforms outside the floor of Turkey's parliament last Tuesady.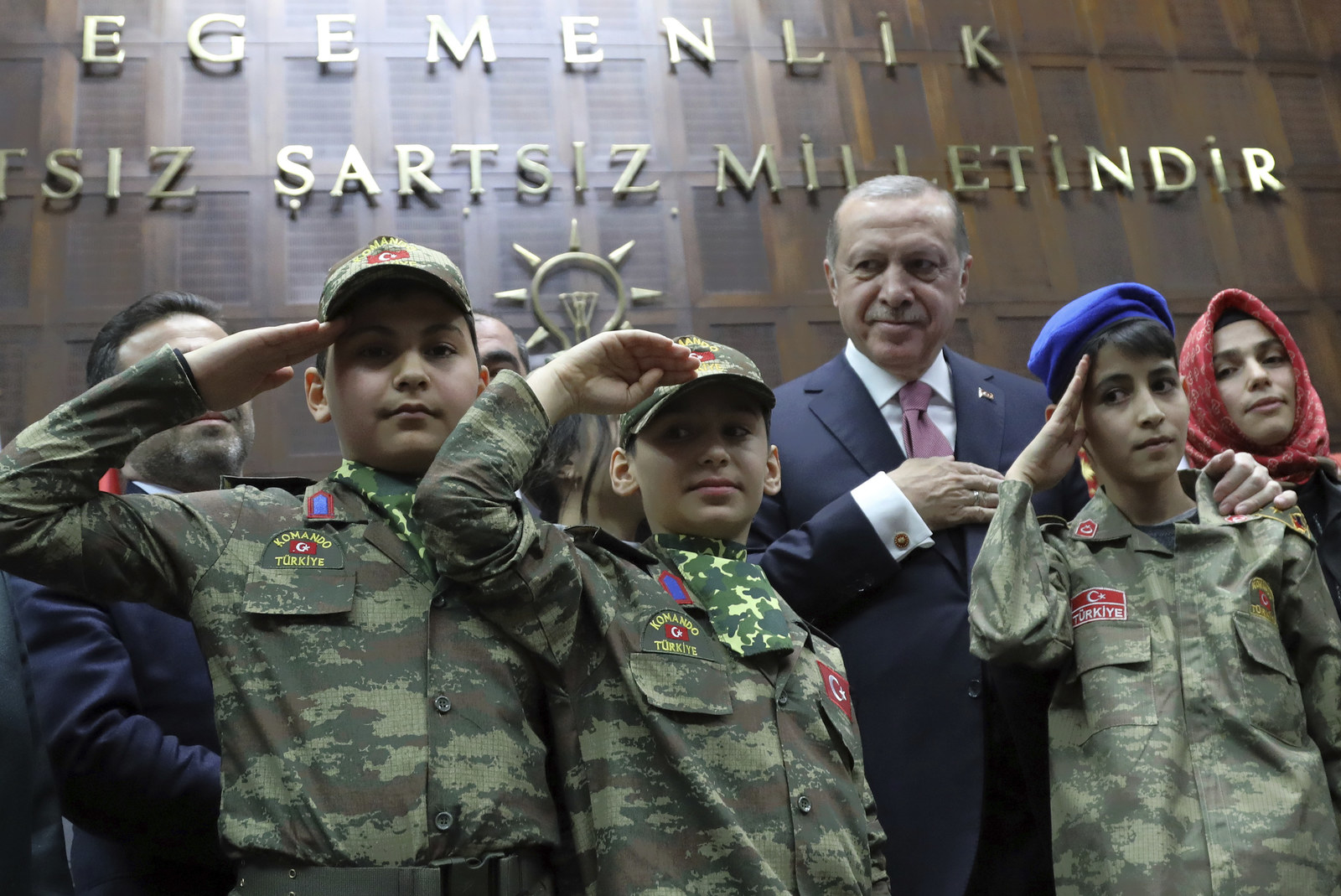 And here they are holding up four fingers, symbolizing Erdogan's current mantra of "one nation, one state, one homeland, one flag."